In light of the indefinite approval ban on four types of property developments announced by the government in November 2017, the National House Buyers Association (HBA) shares their perspective on several pertinent real estate issues.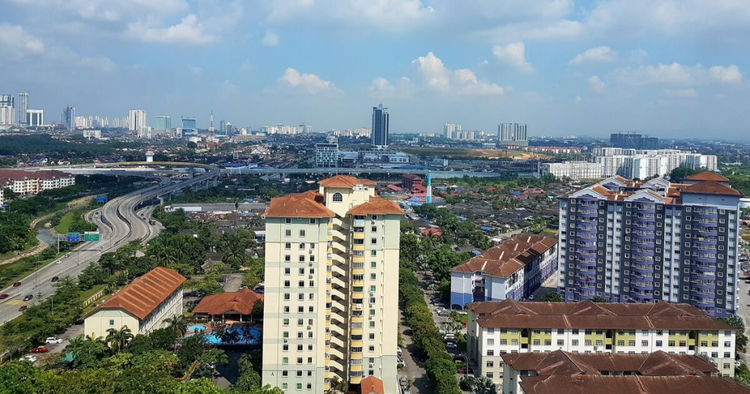 Q1. Why can't people afford to buy homes?
The main reason why people cannot afford to buy homes is because there is a mismatch between the prices of new launches and what the Rakyat can afford. Based on Bank Negara Malaysia (BNM)'s latest report, from 2016 to Q1-2017, only 21% of new launches were for houses priced below RM250,000. HBA had previously classified 'affordable properties' as those the price range of between RM150,000 to RM300,000 but REHDA considers 'affordable properties' as costing up to RM500,000.
The biggest issue is that house prices have escalated too rapidly in recent years. From 2012-2016, the compounded annual growth rate of median property prices increased by 15.6% against the 9.6% increase in median income. As a result, the factor of median house prices over annual median household income in 2016 was at 5.0 times making it "seriously unaffordable" in Malaysia. All the statistics above are extracted from the BNM Report.
This rapid increase in 2012 to 2016 coincided with the various gimmicks used by developers in selling their properties such as Developer Interest Bearing Scheme (DIBS) which encouraged excessive speculation and impulse buying which fueled false demand and drove up property prices. HBA was glad that the government finally decided to outlaw DIBS in Budget 2014.
Q2. Are the banks too strict or are the prices just out of reach, or both reasons?
Banks are in the business of taking deposits and giving loans. Without customers' deposits, the banks will not be able to give out loans. Banks have a fiduciary duty to safeguard their depositors' money and must exercise a duty of care before giving out loans. Banks also cannot survive without giving out loans and will not reject loans from qualified applicants.
The problem is that the current property prices are just too expensive in relation to the buyers' income and banks cannot take the risk knowing that the borrower will not be able to afford to pay the monthly loan instalments.
Aspiring house buyers must know that there is a difference between being able to buy a house and being able to afford the monthly loan instalments and still be able to maintain a minimum standard of living. They must also factor in current living expenses and also potential changes in lifestyle such as having additional children before deciding on a housing loan.
Q3. What is the solution – since banks have to maintain a strict caution? Should developers settle for lower profit margins instead?
Developers are not charitable organizations and their objective is to make profits for their shareholders. The government should give incentives to developers to build affordable properties such as:
(a) Alienating land at lower cost on condition at least 70% of the land is used for affordable properties
(b) Lower conversion premiums on condition at least 70% of the land is used for Affordable Properties
(c) Lower tax rates on profits arising from affordable properties
(d) Cost of laying last mile of public utilities such as electrify, water, etc to be borne by respective utility companies and not the developer
The above incentives will lower the cost of the property but not the quality and could even give higher profit margins to the developer.
Q4. Why do you think developers are not keen on building houses that are below the RM250,000 bracket?
With land being a scarce resource, it is only natural for developers to try to maximize their profits by selling properties at a higher price. Assuming that the profit margins are fixed at say 20%, selling the property at RM500,000 will fetch higher outright profits compared to selling said property at RM250,000.
However, HBA believes that developers can fetch higher profit margins by giving incentives such as in (Q3) and can be motivated to build more affordable properties.
Q5. How long do you think this problem will persist?
Malaysia is currently facing an economic slowdown caused by falling oil prices and demand for our commodity and exports. This, in turn, has affected our local currency, causing it to depreciate against other major currencies. However, this economic slowdown is not just confined to Malaysia but also the region and global economy at large. HBA does not have a crystal ball and we hope that economic sentiments will pick up as soon as possible.
Q6. How do you think the industry players will respond to this?
It is quite clear that Malaysia is currently facing an economic slowdown and consumer sentiment is weak. When faced with such situations, the bigger developers will defer any future property launches until the economy shows signs of improving and will then launch property prices back at say RM500,000
However, the smaller developers with less holding power could launch new properties at lower prices. This could in turn also pressure the bigger developers to also launch at lower prices in fear of being left out. But it will generally be a "wait-and-see" approach.
Q7. What about the rental market?
HBA has called for the "Rent-to-Own Scheme" to be expanded to include the middle-income segment or M40 Segment. Traditionally "Rent-to-Own Schemes" were meant for the lower income segment or those in the urban poverty or B40 Segment in the form of public housing programmes such as People's Housing Project (PPR) Homes.
Due to escalating house prices and rising cost of living, even the M40 with household incomes of say up to RM10,000 find it challenging to buy their dream homes and is in need of a "Rent-to-Own Scheme". By developing a "Rent-to-Own Scheme" for the M40, HBA believes that it would go a long way in helping the Rakyat to own their dream homes.
Some benefits of RTO are as follows: A typical RTO is supposed to provide a lower entry cost to own a unit and also a lower monthly cost of ownership:
• Tenant does not need to pay for the hefty 10% down payment to secure the unit.
• Legal fees for tenancy are typically cheaper compared to that of Loan Agreements and Sale and Purchase Agreement.
• Monthly RTO rentals should be cheaper compared with prevailing market rentals or equivalent monthly loan instalments for similar housing units.
Q8. The Government announced that the freeze on luxury properties will be on a 'case by case' basis.
HBA has warned for many years that Malaysia faces the risk of a "Homeless Generation" whereby an entire generation or even generations of the Rakyat, comprising our younger generation and the lower and middle-income segment will not be able to buy their dream homes. HBA has also warned that this "Homeless Generation" can bring about many unwanted social problems and have
called many times for the government to take urgent and drastic measures to prevent this phenomenon from taking root.
HBA is glad that government agencies such as BNM have finally also realized that this is a real and present problem which must be tackled immediately. HBA further applauds BNM for being bold enough, to tell the truth, that there is an impending housing crisis unless urgent measures are taken.
a. Will this move help house buyers or cause more problems?
The majority of aspiring house buyers are looking for properties below RM300,000. This freeze is not expected to cause problems for most house buyers. Instead, the freeze could be beneficial to many house buyers as the freeze on luxury development could pressure smaller developers with less holding power to launch at lower prices.
This freeze on luxury projects could potentially help to prevent abandoned housing projects. Some developers think that there is sufficient demand for high-end products and proceed to sell. However, halfway down the road, there are not enough buyers and the developer does not have sufficient funds to complete the project.
The earlier buyers will all be stuck and it will be a repeat of what happened in the mid-1980s and during the Asian Financial Crisis of 1997-2000. Even today, after 20 to 30 years, there are house buyers still waiting for their properties to be completed.
b. Should the freeze be directed only on luxury properties?
BNM has stated that there is a big overhang of properties costing more than RM250,000. In addition, BNM also stated that there is too many shopping malls and office buildings. But at the same time, there is a big shortfall of affordable properties and this shortfall or mismatch will only get worse.
Hence, HBA is of the opinion that there should also be a blanket freeze on all new shopping malls and office buildings in Kuala Lumpur and Selangor. The government must carefully plan for what sort of development that should be allowed to be built as land is a limited resource Government projects such as Bandar Malaysia should have sufficient allocation for affordable properties and not just be used for luxury and commercial development.
c. What are the other effects of the freeze?
It is too early to say what will be the other effects of this freeze. It depends on how the developers react, will they will just put things on hold until the economy recovers. If the developers take this route, then these developers will be forced to slow down.
The economy could further slowdown as the property and construction sector has many other supporting sub-sectors such as manufacturing, service and logistics. But if the developers take a more a pragmatic approach and launch properties at lower prices, then this could still spur the economy.
Hence, HBA calls for the government to give more incentives to encourage developers to build affordable properties. Together with a "Rent-to-Own Scheme", this is the best opportunity to turn back the threat of the "Homeless Generation" which is starting to take root.