Obtaining a Permanent Residency (PR) in Malaysia can be a long and arduous road, but with the right preparation and know-how, you may soon find yourself as one of the rakyat.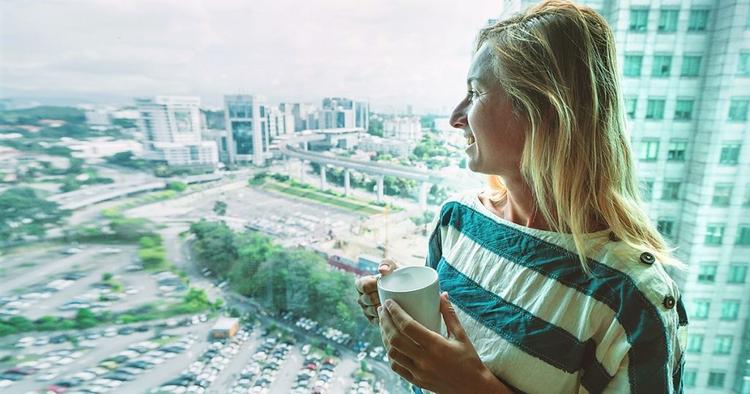 With more expats flocking to Malaysia for its diverse culture and booming economy (not to mention the food and all-round sunny weather), various programmes have been created to cater to working expatriates and even foreign retirees. In our previous article, we have detailed how one can obtain a Permanent Residency (PR) in Malaysia and the perks!
However, securing the MyPR card is a challenging feat due to the strict requirements. We have spoken to a couple of PR agents and existing PR holders to gain some insights. Read on to find out how you can improve your chances of getting your application approved.
Permanent Residency (PR) and Residence Pass-Talent (RP-T) is not the same thing
A PR card allows you to stay in Malaysia indefinitely and it offers 5 criteria to pursue your option. Whereas for the Residence Pass-Talent (RP-T), it is a 10-year renewable pass issued by TalentCorp Malaysia and Immigration Department of Malaysia (MID) for highly qualified foreigners to stay and work in Malaysia.
You must have a minimum of 3 years of work experience to apply for RP-T with a monthly salary of minimum RM15,000 per month. On top of that, you will have to prove to the Government that your work has a valuable contribution to the development of the country to be eligible for this option.
MM2H is not a sure shot way to obtain PR in Malaysia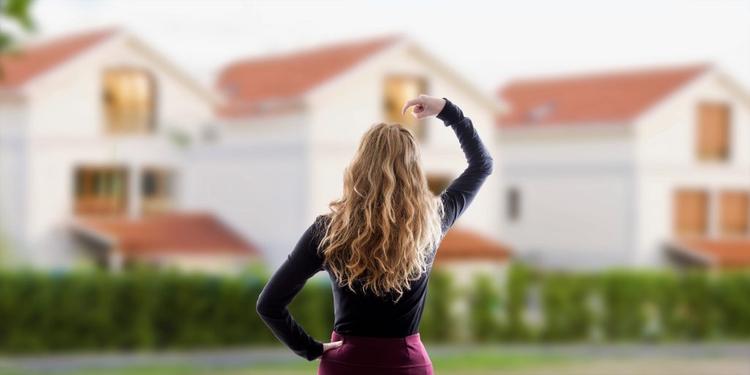 Plenty of people have the misconception that getting a Malaysia My Second Home (MM2H) visa will make it easy for them to get PR. Unfortunately, MM2H has no connection to PR – the former is a 10-year long visa to encourage foreign businessmen and investors to invest their money in Malaysia. In return, the privilege to stay in Malaysia will be given for that period of time.
Under MM2H, you will be treated as a foreigner and will not be permitted to work. Plus, at the end of your 10-year permit, you will be required to renew your MM2H visa to continue staying in Malaysia.
You will not lose your PR status if you leave Malaysia after obtaining PR
There is no mandatory requirement that binds you to permanently stay in Malaysia after getting your PR. You can choose to stay here for the rest of your life or you can leave and enter the country at your will, without having to resign your PR card.
CHECK OUT: Guidelines for foreigners buying a house in Malaysia
Tip from agents on getting a Malaysian PR
Now that we have cleared the air, let's hear what agents have to say about applying for PR in Malaysia. PR agents communicate with many clients to help them gain approval for their PR application. According to them, PR is one of the toughest visas in Malaysia to get the green light.
It seems that the minimum criteria provided on the website are not enough to obtain residency here as there are a lot of underlying factors that come into play when the Government decides to offer PR to a certain individual.
1. Marrying a Malaysian is not an easy way in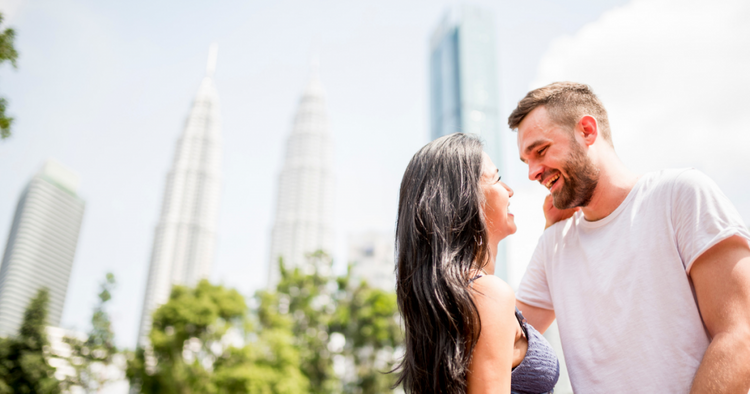 If you apply for PR as a spouse of a Malaysian citizen, then you have to work up a notch to prove your worth to the authority. They will focus on not just on your academic background, but also on your family history and activities during your stay in Malaysia. They will pull all your previous records to verify whether you can be considered as a good standing member of the community and how you will be able to contribute to Malaysian society.
If you are a professional with a good reputation amongst your peers, you are more likely to be granted a PR. However, if you came to Malaysia on a working-class visa and seem to be barely surviving, then the authority may regard this as a scam to prolong your stay in Malaysia without giving any viable contribution. So, who you are and what you do goes a long way to back your PR.
2. You should have a strong and solid backing
For example, if the Government directly approaches you to perform a job in Malaysia or you have a strong Malaysian influence backing you up, then your application has a very good chance of acceptance. 
However, if a private company invites you to work for them via PR, then your PR approval depends completely upon your company's recommendation. If your company can pitch to the Government that you have an indispensable talent and that the local candidates do not have this particular expertise, then your application will carry more weight. Moreover, if you are a reputable person within that sector or have an impressive track record, then it will greatly work in your favour.
3. Find a way to contribute to Malaysia's economy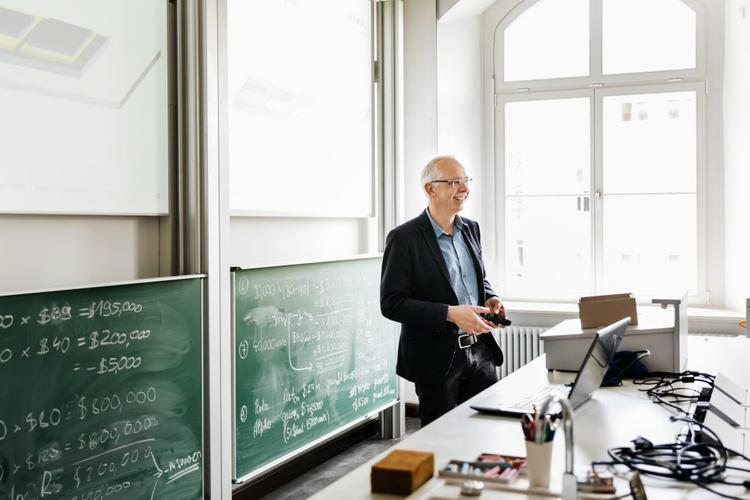 Most PR holders express that they have to go through a long exhausting period to get their name on that PR card. According to them, the authority seeks to offer PR to those who could contribute to their growing society. For example, Malaysia has only a handful of qualified actuaries practising in the field. With rapid growth in our insurance and big data sector, if you are an actuarial expert, good at data crunching and high-end analysis with experience of working in Malaysia, then they will see you as an asset and consider you for PR.
Similarly, if you are a lecturer in an esteemed Malaysian Public University such as USM or UM, or a PhD holder in a research-field, they will most likely appraise your PR application. Additionally, PR holders say that it is better to apply for PR after you have stayed for 7-10 years in Malaysia and have a connection with reputable local members of the community – this is to prove that you are already a part of the society and considered as an upheld member of the community. Good social and academic skills are the combining dynamite that will crack open your chance of getting a PR.
CHECK OUT: Top 5 most searched properties for rent in Kuala Lumpur City Centre (KLCC)
4. Learn from the failed attempts of others 
As far as PR goes, you will get more sob stories than successful ones due to the fact that the PR process is slow, and it considers factors that are not transparently listed in their requirements. In one case, a gentleman expressed his despair of getting rejected for PR after waiting for 6 long years. The immigration rejected his profile without stating any reason as to why it was not approved. The agent who helped him to apply suggested him to find an influential Malaysian to appeal his case but as he had no such connection, he finally gave up.
Then there was a British man who married a Malaysian and had been trying to get PR for the last 20 years without any success. Yet another gentleman came forward with his Indonesian spouse to apply for PR, but his agent said he would never be approved for the application since he was married to a non-Malaysian.
The real reasons behind their failed attempts to obtain PR is still unknown. Therefore, for those of you who are looking to apply,  learn from the points shared by these groups to build a solid, air-tight profile for your PR application. Their mistakes and insights can be your learning ladder to prepare you for what's to come, and the road to obtaining your PR successfully.
If you enjoyed this guide, read this next: What is the impact of COVID-19 on Malaysia's property market?
Disclaimer: The information is provided for general information only. iProperty.com Malaysia Sdn Bhd makes no representations or warranties in relation to the information, including but not limited to any representation or warranty as to the fitness for any particular purpose of the information to the fullest extent permitted by law. While every effort has been made to ensure that the information provided in this article is accurate, reliable, and complete as of the time of writing, the information provided in this article should not be relied upon to make any financial, investment, real estate or legal decisions. Additionally, the information should not substitute advice from a trained professional who can take into account your personal facts and circumstances, and we accept no liability if you use the information to form decisions.