In Malaysia, there are three kinds of house insurance. This article will tackle each scope and delimitations and prevent you from making the costly mistake of splurging on an insurance package that won't protect your home or belongings.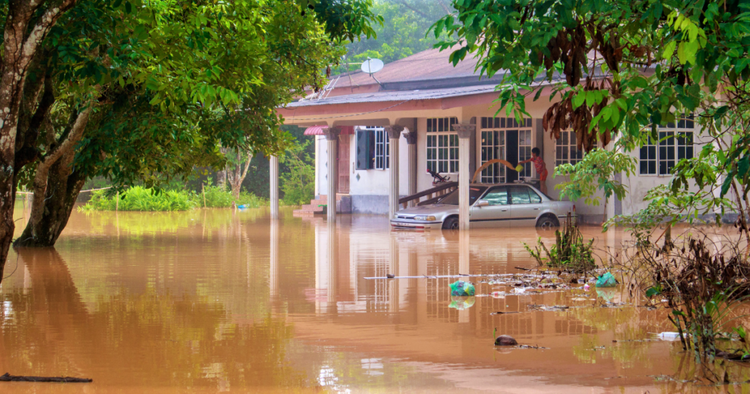 The recent flood in Shah Alam that caused billions of ringgit in damages to residential properties highlighted the need for home insurance, with many uninsured Malaysian homeowners suddenly needing to spend a fortune to repair their houses as well as replace their appliances and furniture. This is except for those who had home insurance policies.
Disaster is always unforeseen, and home insurance is paramount. In this article we will discuss the three main categories of home insurance in Malaysia, shopping around for insurance policies, and how to file an insurance claim.
Why is home insurance important and why it shouldn't be overlooked?
Natural disasters are becoming far more common due to climate change and environmental damage, even in countries like Malaysia that rarely experience it. Some examples include the earthquake incident in 2015 in Ranau, Sabah, and more recently, the disastrous flooding of Shah Alam in December 2021.
Due to the rarity of natural disasters occurring in Malaysia, home insurance is often overlooked when purchasing a home as these stories are mostly only stories to property buyers. Nevertheless, when disaster strikes, victims without home insurance have to fork out significant sums of money to repair their homes and replace furniture and electronics.
For example, based on data from Shah Alam's Council, 3,447 strata-titled properties and 5,896 landed homes were affected by the Shah Alam December 2021 floods. Insurance companies estimated that the damage could reach at least RM20 billion.
One of the victims, Hamid Abdullah, told The Sun Daily that he would need up to RM50,000 to fix his house in Kampung Padang Jawa in Shah Alam, and to replace the belongings that he lost in the floods. However, like many Malaysians, he does not have home insurance to rely on, as he cannot afford the RM130 monthly insurance premium.
According to a representative from the Malaysian Takaful Association (MTA), most average Malaysians cannot afford home insurance. "For them, it is a luxury, not a necessity," he said, adding that most people prefer minimum coverage for fire and theft, but not floods.
Still, the recent flooding in Shah Alam, Selangor proves that home insurance that covers every aspect is crucial.
What are the three main types of home insurance?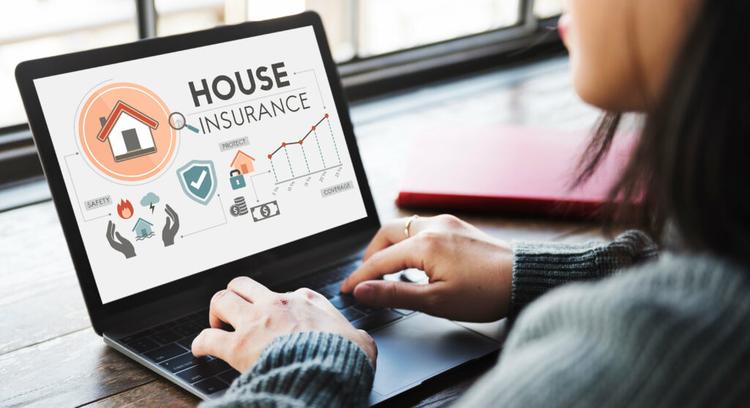 In Malaysia, there are three kinds of house insurance. To prevent you from making the costly mistake of splurging on an insurance package that won't protect your home or belongings, this section will tackle their scope and delimitations.
1. Fire policy
The worst nightmare for a homeowner is for his or her property to go up in flames. It is possible to salvage your home and your belongings in the aftermath of a storm or flood, but a fire will likely leave nothing behind.
As such, fire insurance is one of the most common types of home insurance. It is also the simplest insurance package as it only covers loss/damage to your residential property (excluding the contents) caused by three types of risks, namely fire, lightning, and explosion of gas utilised for domestic purposes only (e.g. cooking).
Interestingly, you may opt to include protection against other perils like flood damage, storm damage, subsidence (i.e. sinking of land), and other risks that can damage or destroy your residential property, when you purchase a fire insurance.
In case of fire or the added risk, your insurer will pay you based on the actual cash value of the damages to your home, or you will be compensated on a replacement-cost basis. The latter means the damage to your home will be fixed. If completely razed, your property will be rebuilt up to the policy limit.
CHECK OUT: All your 'burning' questions about house fire insurance, answered here
2. Houseowner policy
In a nutshell, homeowners' insurance safeguards your residential structure, including its four walls, roof, fixtures and fittings, garages, fences, and gate. However, this category of insurance excludes the material possessions you keep inside your house. Nonetheless, this insurance will pay for replacing your marble pillars, your ornate Chinese-style roof, or your eye-catching stone fence.
A basic homeowners' policy covers specifically names risks like fire, explosion, flood, impact, or lightning. It also usually includes damages to your residence arising from theft with violent/forcible entry or exit. Do take note that any peril not specifically mentioned in your policy will not be covered. Still, you can avail yourself of special policies that safeguard your residential property against all risks, except those explicitly excluded by the insurance package.
Generally, your home coverage depends on the replacement cost. This means if your residence is totally destroyed, your insurer will only pay you up to the policy limit. As such, it is advisable for homeowners to obtain an insurance that can pay enough to completely rebuild their home, and this is known as "replacement value" in insurance jargon.
3. Householder policy
Householders' insurance protects the contents of your dwelling, such as household items, furniture and appliances, personal effects, and other moveable possessions. These include your antique Chinese cabinet containing your expensive porcelain collection, or your vintage kopitiam table which you obtained in an auction. It can also cover your valuable jewellery, and even paintings by renowned artists.
A householders' policy is a good choice if you don't want to live in fear of damage or loss of your prized possessions. This insurance package makes sure that the earthly possessions inside your home are safeguarded against risks of fire, flood, or theft, among others.
Again, do not forget to read the fine print as any disaster not mentioned in your agreement as well as those explicitly excluded are not covered. In addition, some policies will compensate you based on the full-value of your items without taking into account depreciation, but others only cover the actual cash value of your items and takes into account depreciation.
As an example of the latter, if your 10-year old refrigerator breaks down, your insurer will compute the remaining useful life of the appliance and depreciate the item to its present value. This means you will get far less than what you originally paid for your refrigerator.
Conversely, a policy based on the full-value of your items means that the insurer will pay the full amount to replace your refrigerator. But you also need to make sure that the amount insured is sufficient.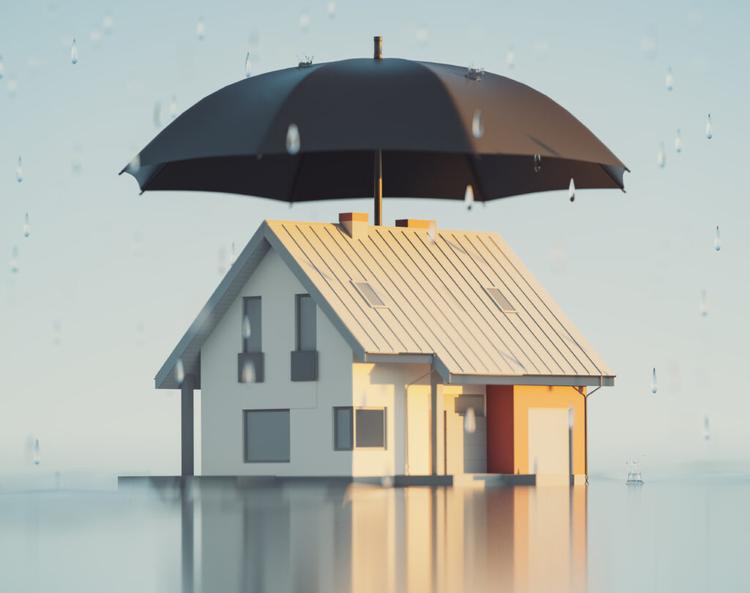 CHECK OUT: A complete guide: Takaful vs conventional insurance in Malaysia
Types of insurance available and cost for landed and high-rise
1. Pros and cons of the different types of insurance available
A major pro of fire policies is that it is often the most affordable home insurance, but their covered risks are very limited. As for the houseowner policy, this insurance is ideal for property owners whose dwellings are worth more than their belongings. Lastly, a householder policy is an excellent choice for those with expensive items. If you can't make up your mind about which insurance to go for, you can get hybrid policies that protect both your home and your household items.
Another important factor to take into account is that insuring a landed property is often more expensive than insuring a non-landed residence, as landed properties are generally higher in value. Moreover, the public facilities and the exterior portion of strata-titled non-landed residential properties such as condo units are usually insured by the managing body, which was formally known as Management Corporation Strata Title (MCST).
2. Examples of leading insurance providers in Malaysia
In Malaysia, consumers are spoilt for choice when it comes to home insurance packages, whose monthly premiums range from hundreds to thousands of ringgit depending on the insured amount and the covered perils. Hence, you should devote some time to studying their insurance policies and choose the ones most suited to your budget and needs. To make it easier for you to decide, we listed some of the most popular home insurance providers in the country:
How to claim money from insurer?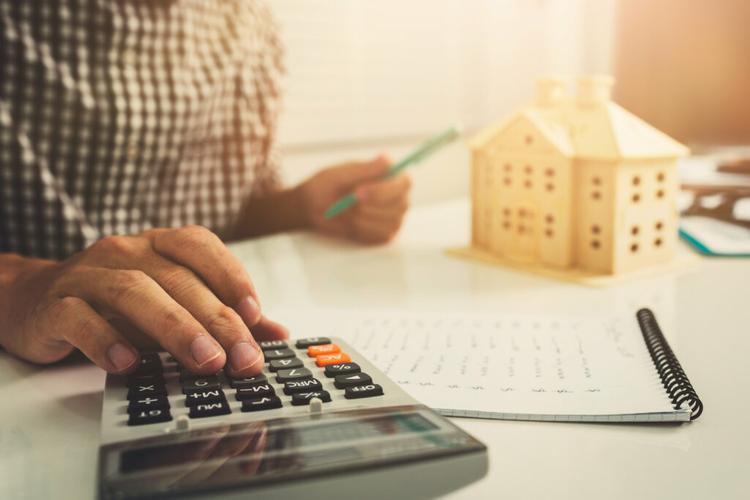 If you're wondering how to file a home insurance claim, don't worry, it's really easy. But before we go into the step-by-step details of the process, here's a list of important documents you will need:
Police report for claims that involve crime (e.g. burglaries)
Pictures of videos of damaged structure, fixture, or possessions
Documentation indicating damaged item's value (e.g. receipts)
Accomplished claim forms
While the process for filing a home insurance claim varies per insurance firm and the category of claim you're filing, you'll usually want to do the below steps:
1. Submit a police report or check the damages
If your house was vandalised or burglarized, the first thing you'll need to do is submit a police report. If you're filing a theft claim, you'll need to furnish your insurance firm with a copy of the police report to corroborate the details of the incident.
If you're filing a home insurance claim due to a natural disaster like a fire or typhoon, check the damage before you contact your insurance agent or the insurance company itself. Don't discard anything that's unusable or ruined. Instead, keep it so you have proof and documentation for when the insurance inspector visits to check and confirm the damages.
2. Contact your insurance firm
Inform your insurance company about the incident, and a claim professional will verify if the loss is covered by your insurance policy and how long you need to file the home insurance claim. They may also provide you with a ballpark estimate on the value of the damaged items. They may also provide you with other details, such as how long will the claim process take and whether you need to get a repair quotation for the structural damage.
3. Complete the home insurance claim forms
Thereafter, you'll need to complete the insurance claim forms provided by your insurance firm. This can be a physical document or a digital document accessible via the company's website or mobile app. Among the documents you need to accomplish is the proof-of-loss form, wherein you will need to provide the below information. You may also submit a photo or video of the damage.
Personal particulars
The root cause of the damages or loss
The portion of your property you're claiming a loss on
The estimated loss amount
Photo or video of damages (optional)
After you've completed all the required paperwork, make sure to submit it to your insurance firm as quickly as possible to avoid delays in getting your money.
4. Provide documentation for everything
If you are filing a claim for loss of personal property, you will need to provide proof regarding the market value of your loss or damaged items, before you can get your reimbursement check. So, having receipts, a list, or a home inventory that corroborates the value of the damaged or stolen items is handy as it will increase your chance of getting completely reimbursed.
5. Carry out temporary repairs
You don't want any further damages to your home. So, if there are openings or anything that can cause further damage, like holes and leaks, it's best to make temporary repairs, so that your home insurance claim won't exceed your insured amount.
6. Prepare for the insurance adjuster's visit
An insurance adjuster may need to check damages, especially for big claims involving damage to the structure of your property. The adjuster's job is to evaluate the damages and verify several details before reimbursement can proceed. The inspection may include, but they aren't limited to:
Verify that the root cause of the loss is covered by your insurance policy
Conduct a detailed inspection of the structure of your house
If it's a liability claim, the adjuster may ask for the contact details of your doctor, attorney, or anyone involved in the claim
Apart from carrying out a thorough interview with you, the policyholder, the insurance adjuster may also ask for documentation, such as receipts, pictures, or a home inventory.
7. Get repair or rebuild quotations
You will want to obtain damage estimates from contractors or even appraisers depending on the severity of the damage. Securing repair or rebuild quotations from licensed contractors can give you an edge in the negotiations in case your insurance firm attempts to low-ball your reimbursement amount.
8. Receive the insurance payout
After you and the adjuster have agreed to the reimbursement amount and your home insurance claim is approved, you will get the payout from your home insurance claim. If you have taken out a housing loan to buy your property, the insurance firm may send out two cheques — one to you and one to the bank that's listed on the insurance policy.
In case of damage to your property's structure, the lender gets equal rights to the insurance amount to make sure that necessary repairs are being done to the property, which it partially owns until you fully repay your loan. Your lender will usually place this money into an escrow account and will release the funds for payment as the work is finished.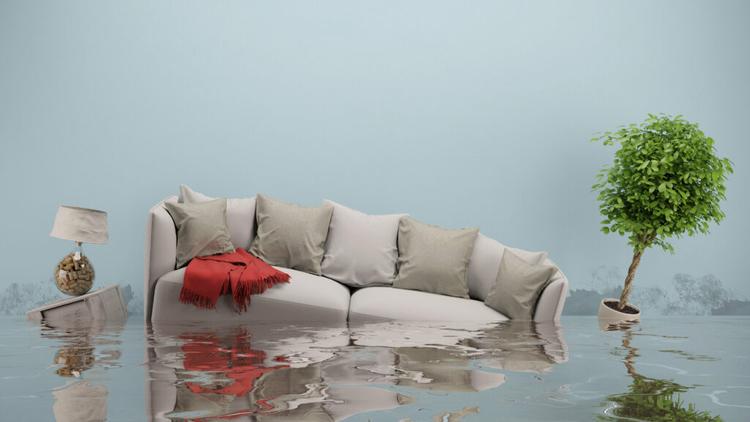 The best thing about purchasing home insurance is that should you be struck by a natural disaster, you will at least be able to recover some of your losses and put it towards restoring your home.
The only downside is that the more comprehensive your insurance coverage is, the higher its price will be. So, choose an insurance policy tailored to your needs in order to get the most out of the monthly insurance premiums.
Furthermore, don't forget to shop around and compare different insurance providers, as some may be more suited to your needs, or they could have better offers and deals. However, be sure to read and understand the fine print before making any insurance purchase.
TOP ARTICLE JUST FOR YOU:

A beginner's guide to buying home insurance in Malaysia
Disclaimer: The information is provided for general information only. iProperty.com Malaysia Sdn Bhd makes no representations or warranties in relation to the information, including but not limited to any representation or warranty as to the fitness for any particular purpose of the information to the fullest extent permitted by law. While every effort has been made to ensure that the information provided in this article is accurate, reliable, and complete as of the time of writing, the information provided in this article should not be relied upon to make any financial, investment, real estate or legal decisions. Additionally, the information should not substitute advice from a trained professional who can take into account your personal facts and circumstances, and we accept no liability if you use the information to form decisions.