Getting familiar with a handful of non-toxic indoor plants means you can have a healthy garden and a happy cat in the same space. Here are 10 non-toxic indoor plants for cats.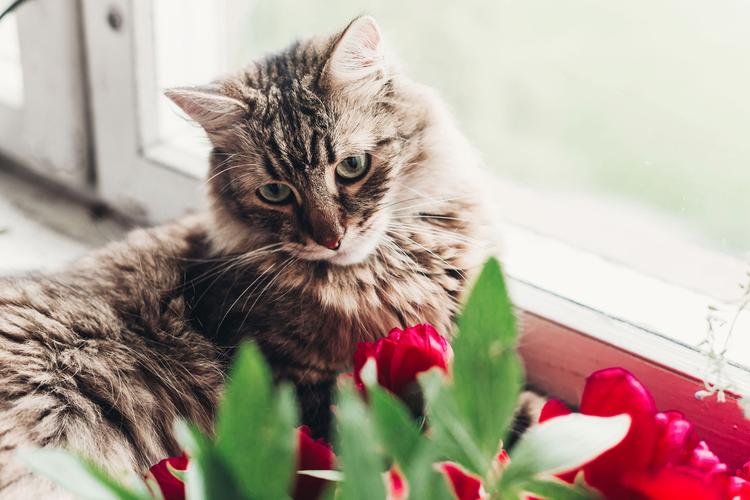 Felines love plants as much as humans do, and why not? They absorb carbon dioxide and produce fresh oxygen that circulates around the house, keeping it cool throughout the day. A cluster of plants or a medium-sized tree creates shady spots for cosy afternoon naps or entertainment in the form of swatting at leaves.
The only problem is when a cat loves plants so much that they feel a need to sink their teeth into some juicy leaves or flowers. Common plants that humans think are lovely to look at can be harmful, sometimes even deadly to cats. Although cats are instinctively discerning when it comes to snacking on a plant, there are known incidents of pet poisoning due to lethal plants. It's always better to be safe than sorry.
Read more: Living With Pets in Condos: Know Your Rights 
Here are some care tips for 10 plants that aren't merely nice to look at, but are also non-toxic to cats:
1. Calathea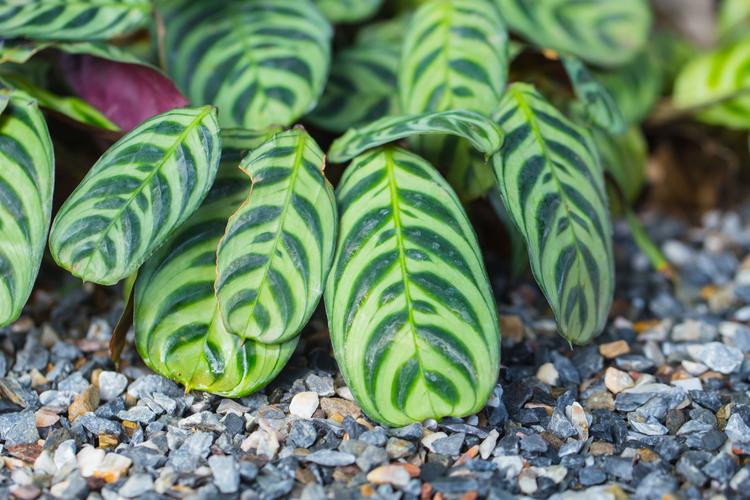 Also known as the peacock plant, calatheas look like a difficult plant to manage but good news — they are quite low in maintenance! Their vibrant green and white stripes (some come with purple undersides) add a pop of colours to a plain room. What's even better is that they can thrive indoors. Place them in a space where plenty of sunlight comes in, but never under direct heat as the leaves may end up with burnt tips. Your leaves should never be pale — that's a sign that they aren't getting enough sun.
Read more: 6 cheap and fail-proof balcony plants you can grow
2. Orchids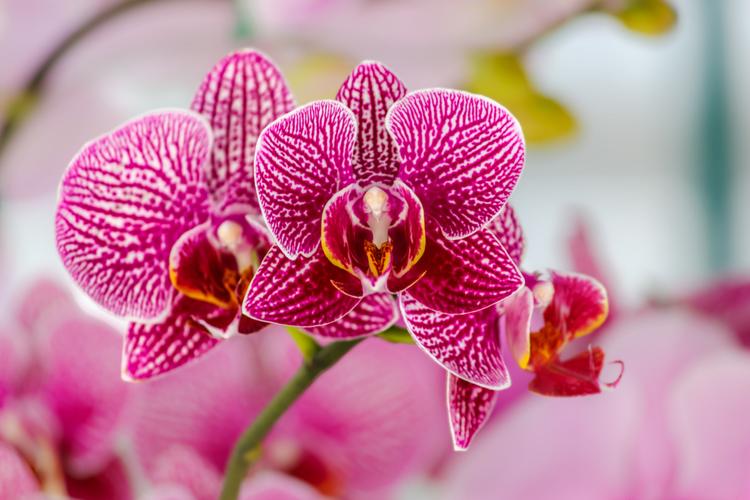 Orchids are Malaysian favourite, right after the hibiscus. There are thousands of orchid species, including popular ones like the phalaenopsis, vanda and cattleya. Orchids can be quite finicky to grow, requiring some experimentation on optimum levels of sunlight, water, temperature, nutrients, humidity and so forth. Once you've tapped into the right balance and the orchids are growing well, you probably wouldn't want kitty gobbling up your precious orchids, so keep them out of reach!
Read more: 15 indoor plants you can't kill (so easily)
3. Sword Fern (Nephrolepis exaltata)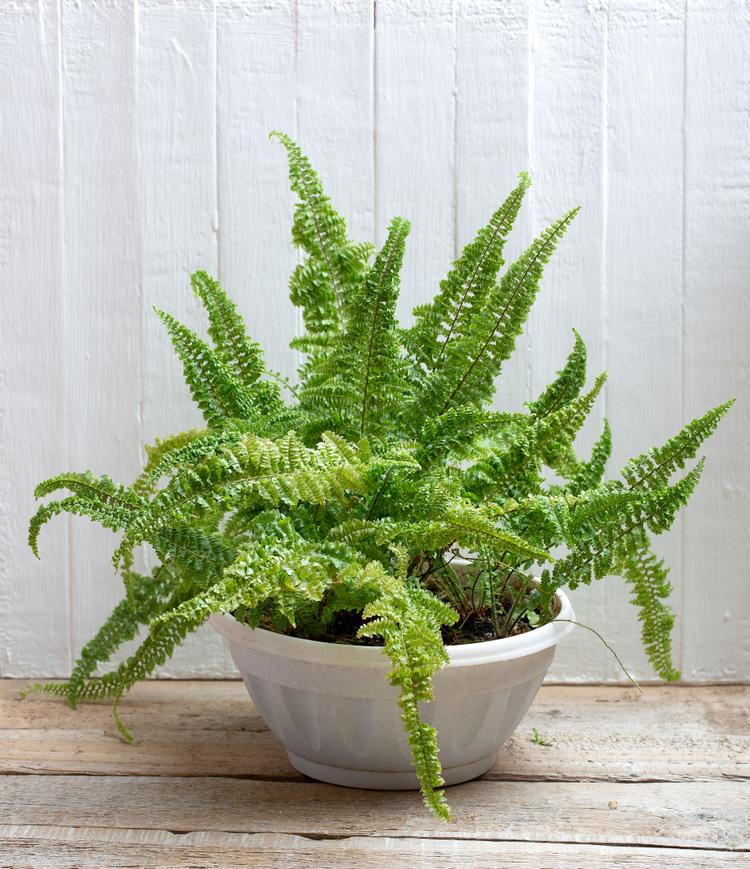 Nephrolepis exaltata or sword fern is native to tropical climates and thrives in a humid environment with indirect sun exposure. The sword fern just needs damp soil to stay healthy, but if you spot spider mites or bugs moving into your fern, remove them and treat your fern immediately.
4. Areca Palm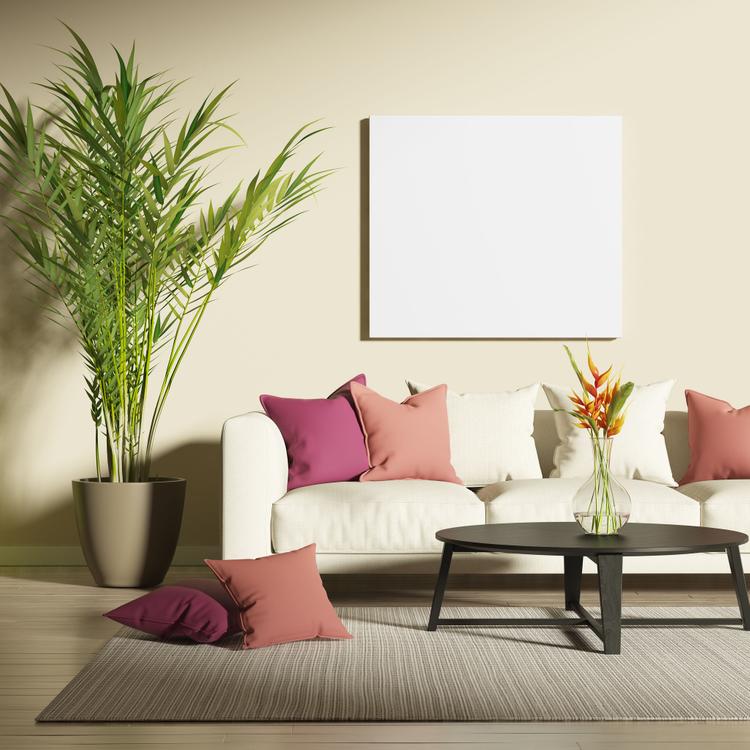 These plants are fairly easy to grow, but you will need to find a sweet spot in or around the house where your palm will be happy. Areca palms require bright, but not direct sunlight as the latter could cause burnt or brown tips on the leaves. They are also sensitive to fluoride in water, which means that you may have to feed it bottled water if your tap water contains high levels of fluoride. Stick a finger two inches into the soil to determine if there's still moisture or if it's time to water.
Read more: These are three of the best easy-care miniature plants
5. Spider Plant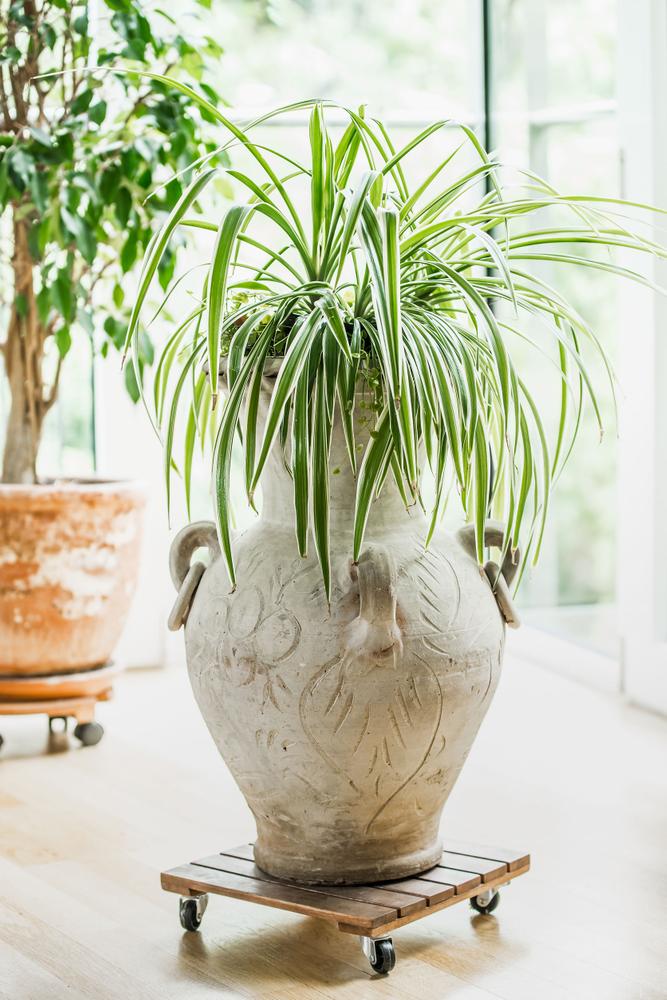 Its long and skinny leaves resemble a cat's whiskers, but that's not the reason your cat might love this plant. Spider plants have a mild hallucinogenic effect, not unlike catnip, so if you spot your kitty cross-eyed while munching on this plant, there's no cause for concern. There will be plenty to go around because spider plants propagate very easily in nutrient-rich soil. It can withstand direct sunlight, but you should avoid one of the 7 indoor plants mistakes – overwatering. 
6. Banana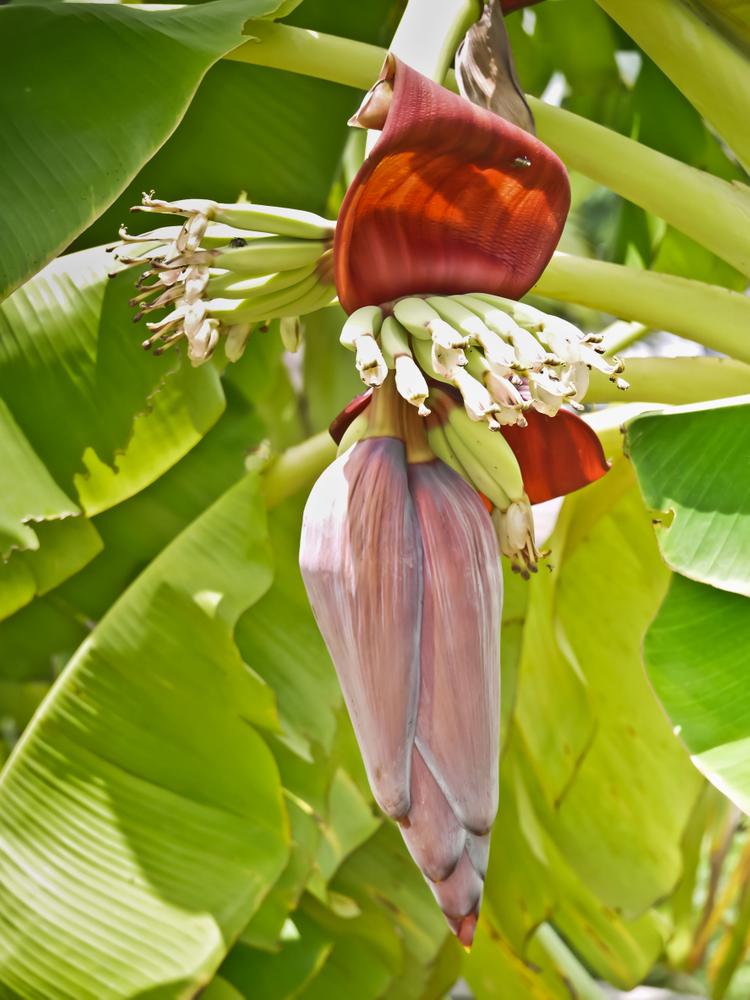 Banana trees sprout large and beautiful blooms that are non-toxic. They are used as decoration in dishes, and the leaves are used to feed horses. Grow them in soil that is rich in nutrients, especially nitrogen and potassium, with plenty of sunlight and daily watering. Also, add a layer of organic mulch to help keep the moisture in. Believe it or not, a banana plant can thrive in a pot as long as you've got the elements above right.
Read more: 21 best indoor trees to grow at home
7. Fittonia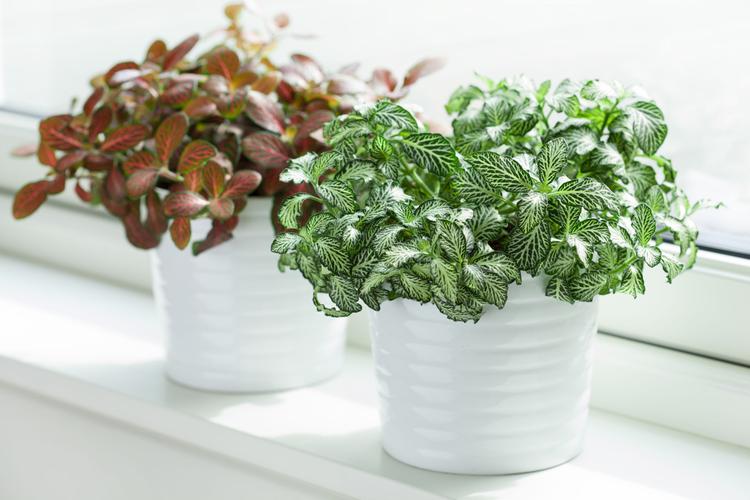 Also known as nerve plant due to its sinewy leaves, fittonias are houseplants that do best in bright but indirect sunlight, which means that kitty will have the joy of playing or napping close to their favourite plant! Make sure they live in well-drained soil and water moderately. If you're into terrarium building, the vibrant colours of dwarf fittonias will look amazing as the centrepiece!
Read more: Fittonia (nerve plant): Is it the right fit for your home?
8. Bromeliad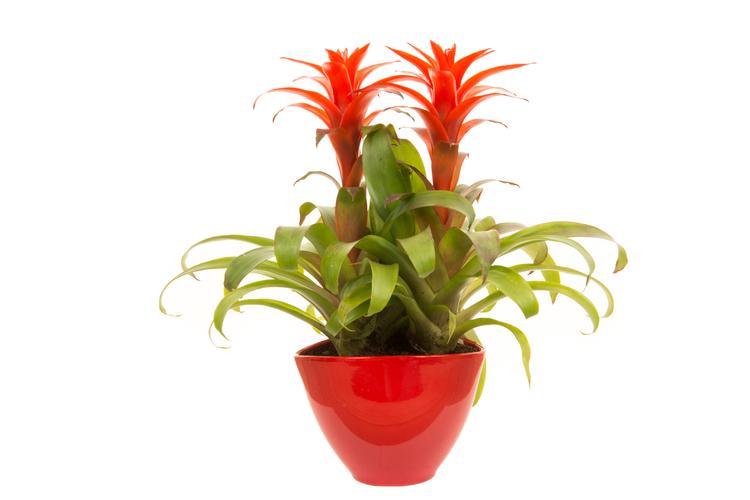 This tropical native is known for being the perfect indoor plant. Caring for it is easy and doesn't require special plant food. They can grow as air plants, which do not need soil to grow, just objects that they can cling to for support. Bromeliads require bright but indirect sunlight or the plant will turn pale and won't last long. Your cat will certainly be curious about the striking nature of this plant's flowers, so luckily it's non-toxic! 
9. Hibiscus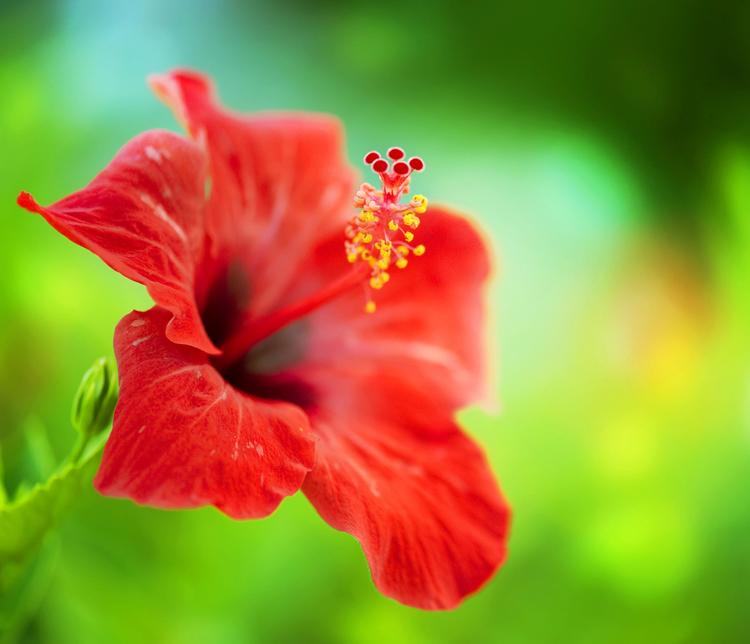 It's good to know that Malaysia's national flower is safe for our feline friends, given that there are plenty of them growing all around town. Feed them plenty of water during the blooming stage, as well as high potassium fertiliser, either in diluted form once a week, or in a slow-release form once a month.
Read more: How to grow and care for hibiscus plant
10. Pandan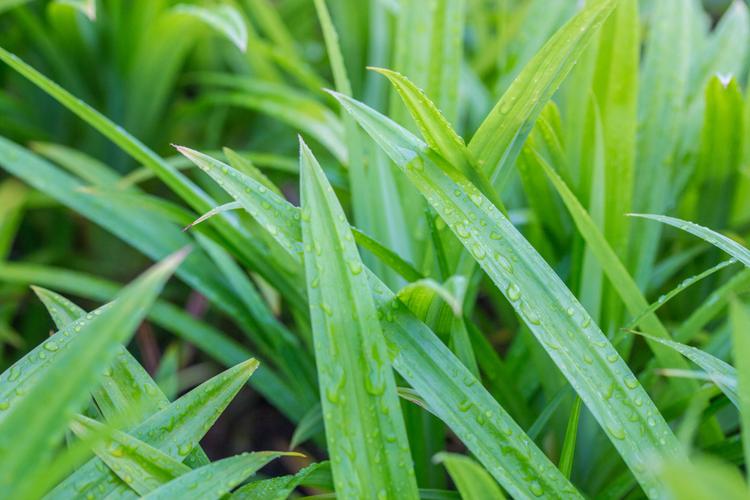 The sweet and tender pandan leaves are amongst cats' top favourite plants to chew on, next to wheatgrass. A well-cared-for pandan grows quickly and self-propagates within months, so you and your cat will have ample to chew on and to use in tea, nasi lemak and desserts making. 
On a side note, aloe vera, which has soothing properties for humans, can be extremely lethal to cats. People often make the mistake of assuming that both pandan and aloe vera are non-toxic to pets, but they couldn't be more wrong. Pandan is safe, but aloe vera is not.
Disclaimer: The information is provided for general information only. iProperty.com Malaysia Sdn Bhd makes no representations or warranties in relation to the information, including but not limited to any representation or warranty as to the fitness for any particular purpose of the information to the fullest extent permitted by law. While every effort has been made to ensure that the information provided in this article is accurate, reliable, and complete as of the time of writing, the information provided in this article should not be relied upon to make any financial, investment, real estate or legal decisions. Additionally, the information should not substitute advice from a trained professional who can take into account your personal facts and circumstances, and we accept no liability if you use the information to form decisions.