Building safety is back in the limelight after the tragic collapse of Champlain Towers, a condominium in Florida on 26 June 2021. The shocking incident which resulted in 90 deaths has brought about concern over construction quality and the safety of our buildings. We need to stop cutting costs and look into more resilient structural designs and materials to increase the safety and lifespan of our buildings.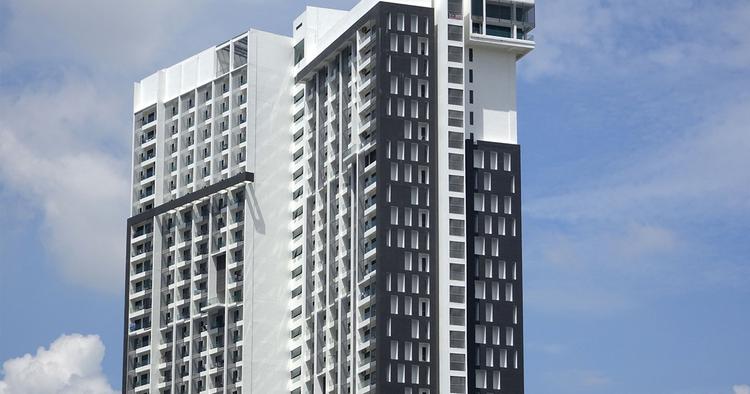 Several interviews and reviews of historical reports have provided some clues into possible causes of the Florida condo collapse. Among the major evidence that has surfaced include intrusion of saltwater into the basement car park, waterproofing failure on swimming deck and rooftop with stagnant water as well as the severe corrosion of reinforcement steel bars and concrete spalling.
As a committee member of several focus groups within the Ministry of Urban Wellbeing, Housing and Local Government (KPKT) and Construction Industry Development Authority (CIDB), the author have had the opportunity to review building codes and codes of construction practice. We need to pay extra attention to the integrity of building construction and the future of building design in Malaysia.
Construction quality journey in Malaysia
Advances in building codes and building design, regrettably, has been mainly triggered by tragic accidents in the construction and building industry. Only after the collapse of Highland Towers in Ulu Klang on 11 June 1993 which was triggered by heavy rains that burst diversion pipes – was the Construction Industry Development Board Act 1994 enacted on 1 Oct 2014.
Subsequently, the Construction Industry Development Board (CIDB) was established based on the power conferred by the Parliament in order to advise the government in matters related to the promotion, development, regulation and conformance of standardization of the construction industry. Besides that CIDB also provides consultancy and advisory services to the construction industry on top of training, accreditations and government updates regarding construction workers.
Despite all these efforts to enhance construction quality and safety, the author who serves as a subject matter expert in building defects, leakage and concrete pathology have been seeing premature failure in residential buildings across Malaysia. The collapse of Champlain Towers in Florida has triggered the author to rethink the way we design, construct inspect and maintain concrete structures in Malaysia.
What causes a building to collapse?
The nutshell of structural engineering is to construct structures that can withhold the dead load, live load and environmental load. Reinforced concrete has been widely adopted for buildings as it is mouldable and can be formed into almost any shape required for construction. Most importantly it has high compression (heavy loads can be placed without showing signs of fatigue) and tensile strength (can resist significant lateral forces). By placing reinforcement steel bars or rebars at locations with tensile stress, it will significantly increase the strength of a building.
By understanding the relationship between stress and strain of concrete elements of different sizes and densities, load transfer and placement of rebars –  engineers can design reinforced concrete structures that can withhold the dead load, live load and environmental load of a building with the help of computer-aided designs.
Should any of these forces intensify beyond the level capable to be withheld by the buildings, cracks will be observed due to the ductility (ability to stretch thin) of the rebars, before a collapse (partial or thorough) occurs. For instance, an unauthorized load imposed on the building structure or excavation of soil that intensifies soil movement can cause cracking and building failure. Vibration from piling work in the adjacent construction site can cause further consolidation and soil settlement with consequential cracking.
How does climate change affect our buildings?
Unbeknownst to many, climate change induced by greenhouse effects have many adverse impacts on buildings. Due to rapid urbanization and the consequent heat island effects, urban areas are now experiencing surges of heavier rainwater and intense wind more so than ever. Intense heatwaves can worsen the cracks on external walls due to differences in the coefficient of thermal expansion.

Rising groundwater due to heavier rain as well as rising seawater has been known to cause the emergence of groundwater in lift pits and basements of buildings as shown below.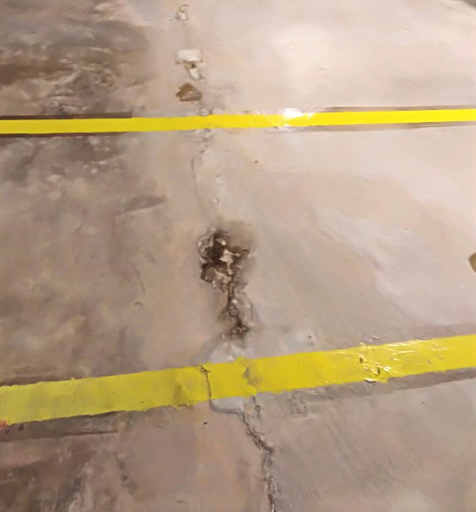 Besides that, the increasing level of Carbon Dioxide gas and other pollutants in the atmosphere contributes to the acidification of rainwater. Acidic rain reduces the pH of concrete, breakdown the protective films against corrosion due to the high level of alkalinity and trigger corrosion on the concrete rebars. Corroded rebars expand up to 6.5 times in volume, stressing and cracking the concrete from within. Such a phenomenon is known as concrete spalling.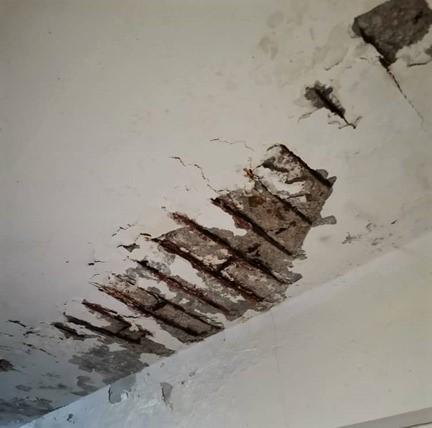 In coastal areas, increased evaporation of seawater also intensifies the salt spray to the inland. Chloride attack (from seawater) to the concrete structures accelerates corrosion because chloride ions serve as catalysts to corrosion of rebars. Corroded rebars lose the sectional diameter that is critical to the tensile strength and cracked concrete will lose compressive strength.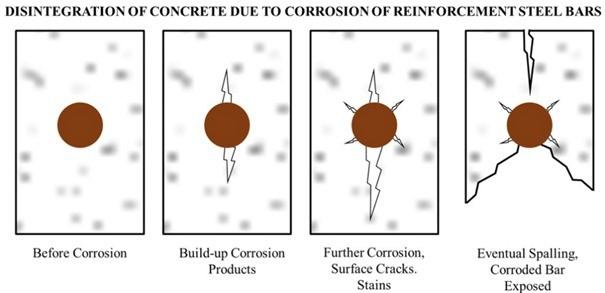 What should be the way forward for the Construction Industry?
The objective of this article is to contemplate what we can learn from the tragedy in Florida as well as the way forward for building codes and construction practices in Malaysia. We refer to the interview done by Prof Atorod Azizinamini, the Chair of Florida International University's College of Engineering and Computing Department, for his expert's opinions on the incident.
Take natural disasters and volatile climate changes into consideration
According to Prof Atorod, a revisit is needed to the design philosophy in building safety and integrity. In Malaysia, buildings have been designed based on non-seismic zone design which does not take into account lateral forces of seismic activities. Nevertheless, the seismic activities from the Ring of Fires in Indonesia have been reported to cause vibration and shaking to our buildings in Northern Peninsular Malaysia in 2002 and 2005 and in Sabah in 2015.
According to the United Nations' Global Humanitarian Overview 2019 report, Asia-Pacific nations experience more natural disasters than any other region. Between 2014 and 2017, nations in this region were affected by 55 earthquakes, 217 storms and cyclones, and 236 cases of severe flooding, impacting 650 million people and causing the deaths of 33,000 people. The cost of damages caused by natural catastrophes around the world has rocketed, from an estimated $47 billion in 2009 to $340 billion in 2017, despite a similar number of incidents in both years.
Recently, scientists in vibration analysis and seismic activities also have discovered an increasing trend of seismic activities in Banjaran Titiwangsa. What are the impacts that can be brought about by these climate changes? Peak temperatures will continue to increase during droughts while the daily rainwater volume during rainy monsoon seasons will become rise as well. Cracks induced by heat on concrete structures as well as ultraviolet-induced degradation on materials will be accelerated. Steel corrosion due to the carbonic acid in rainwater will become more intense too. Not to mention, motor vehicle emissions and gas emissions from industrial activities will also catalyse the production of ground-level ozone (created by chemical reactions between oxides of nitrogen (NOx) and volatile organic compounds).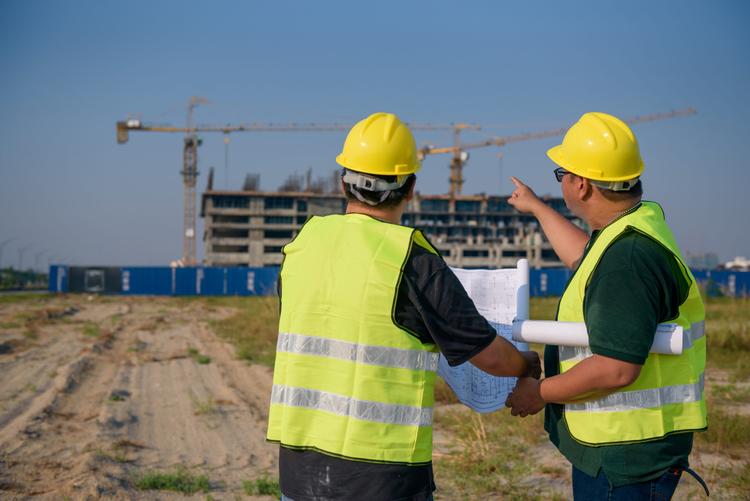 Start incorporating
A new paradigm in building design philosophy is critical in view of the potential adverse impact brought about by these climate changes. Building designs that can take all types of degradation without unforeseeable collapse is needed. Currently, a structural system with a slab plate without column head is widely used in construction for reducing the structural weight to save foundation cost. Such designs are vulnerable to slab failures and the columns can puncture the dilapidated slab easily. Additionally, cool roofing and façades with finishes of high reflectance index are needed in order to control heat-induced cracking and degradation.
Inspection friendly building designs
Sustainable and resilient designs like rainwater harvesting systems, cool roofing and passive design in green buildings are needed to combat flash floods and to reduce our reliance on active systems which requires massive energy consumption. Since dilapidation is unavoidable, a maintainable building design that is friendly to periodic inspections and maintenance work is critical to keep the building safe throughout the service lifespan. Inspection chambers, service accesses, gondolas and other access systems can ease future inspection and maintenance.
Relook into the building inspection standards in Malaysia
Besides that more inspection procedures and recertification with prescribed parameters for inspection are needed. The author came across periodic inspection reports which did not have concrete pathology. Instead, some reports looked like a cleanliness audit.  Most reports also did not specify building repair and protection measures that address the damage holistically and scientifically. Although KPKT recommends EN 1504 in concrete diagnosis and repair, it was not made mandatory. Should the engineers fail to detect the underlying building defects or damages, he owes vicarious liability to any catastrophic damages, if any. Thus, the authorities should specify the parameter for inspection and appraisal.
Professional training for engineers must be conducted
Inspecting engineers must also be accredited by the construction authorities so that they can understand their professional liability and exercise their duties in due care besides protecting the safety of the buildings with scientific and effective rehabilitation and protection programs, particularly in the aspect of corrosion control and mitigation prior to any waterproofing and repair work.
Awareness of building safety and training in the identification of tell-tale signs is critical among the building managers who carry out regular monitoring and maintenance of the buildings. Clear standard operational procedures are needed for minor maintenance as when precautionary and preventive measures are diligently adhered to, it can prevent massive damage.
Lastly, the way forward shall remain a mere dream without proper enforcement in place – after all laws / standards are only as good as its enforcement. With the current challenges and issues being brought about by climate change, such a plan must be realized and executed urgently by the construction authority and relevant stakeholders for the well-being of the rakyat.
The author, Kuan You Wai is a building inspector with 22 years of experience in contracting repair work in concrete repair, waterproofing, cracking, leaking, plumbing and mould remediation. He is also a speaker at the Malaysia Institute of Property and Facility Managers, touching on "Building Condition Survey".
If you enjoyed this guide, read this next: Guaranteed rental return (GRR) properties: Is it worth investing?
Disclaimer: The information is provided for general information only. iProperty.com Malaysia Sdn Bhd makes no representations or warranties in relation to the information, including but not limited to any representation or warranty as to the fitness for any particular purpose of the information to the fullest extent permitted by law. While every effort has been made to ensure that the information provided in this article is accurate, reliable, and complete as of the time of writing, the information provided in this article should not be relied upon to make any financial, investment, real estate or legal decisions. Additionally, the information should not substitute advice from a trained professional who can take into account your personal facts and circumstances, and we accept no liability if you use the information to form decisions.