Are you still on the fence about whether to build your own house or buy a house? No matter what your choice, make sure you first consider the costs, advantages and disadvantages, and other related things before owning your dream home.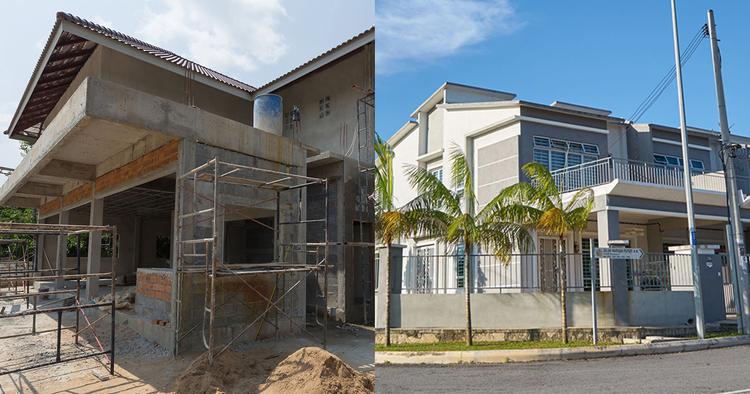 This article was translated from Bina rumah sendiri atau beli rumah yang sudah siap? Mana yang lebih baik? by Damia Norwin. 
For those who fantasised to own a dream home, you will definitely look at some of the options available before making the best decision. The most popular dilemma is often between building your own house or buying a house, which one is better? If some of you are still wondering about the best option, in this article we will share with you a few tips that can help you make the best choice for yourself.
1. First, study your goals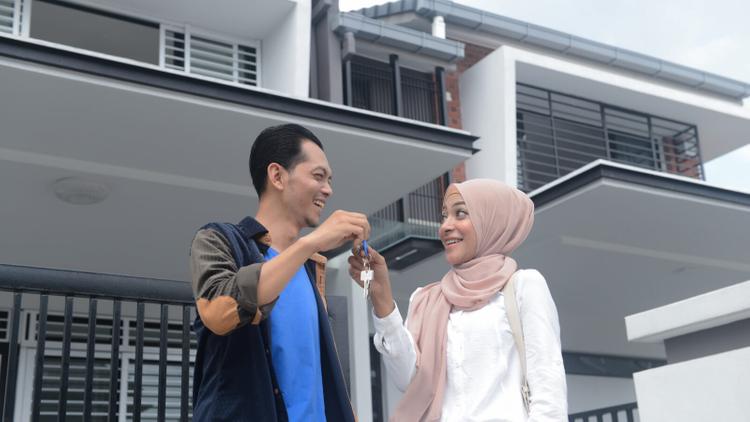 Before you go any further, the first thing to do is study the goals of why you want to own a house. Is your goal for investment or to live there?
Owning a house as an investment
If you wish to own a house as an investment, in this situation, you should buy a ready-to-move-in house. To get the best investment home, you can start by doing research on the location and price of the house. If you know where to get the best offer, the price of this house can be further slashed with a discount from the housing developer for undercon houses while for subsale houses you can negotiate the price with the landlord.
Owning a house to live in
If you wish to own a house to live with your family, there are two options; buy a house or build your own house. For those with better things to deal with and who cannot manage the process of building a house from beginning to end, just buy a house from the property developer or the subsale housing market. If you want a personal touch and style, you can build your own house for more satisfaction. There are 12 steps to building your own house in Malaysia if you are interested.
2. Do you own a piece of land or not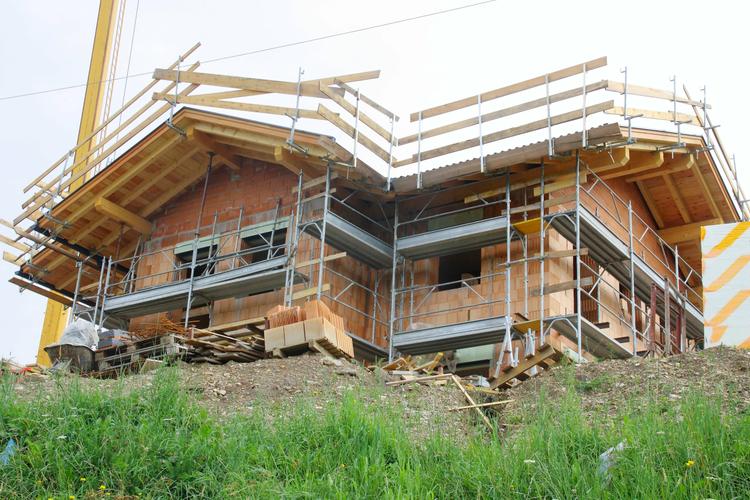 Now let's see what to do if you own a piece of land and what is the option if you have none.
If you own a piece of land
Next, do you own land or not? If you already own one or want to build a house on your parents' land, there is an assistance scheme that can be utilised, namely the SPNB Skim Rumah Mesra Rakyat (RMR). What is interesting regarding this programme is, successful applicants will get a construction subsidy of RM20,000. For those who are eligible, it is a relatively large amount and can be fully utilised. The Rumah Mesra Rakyat application can be made on the official website of Syarikat Perumahan Negara Berhad (SPNB), RMR Online System.
For those who are not eligible to apply for the SPNB RMR Scheme, you can hire contractors to build your house. Yet you need to be wary of irresponsible house contractors who may cause your home construction project abandoned and overdue for a long time. In fact, make sure that the house that has been completed has a warranty or guarantee to ensure that if there is any damage to the house due to unsatisfactory quality of work, you can still claim your rights.
To ensure that the process of building a house on your land runs smoothly, make sure you make a valid written agreement with the contractor. Make sure every item is clearly stated such as house price as well as construction period.
READ: 6 tips to avoid problematic home contractors and how to choose the right ones
Many companies offer home building packages for landowners. You just need to do a compare and contrast, and research to determine which company is recognised and fits your budget.
Also, if you own a piece of land, this does not mean you can freely build a house on the site. This is because each land has its land status. For example, if you want to build a house on agricultural land, you may need to change the status of the 'agricultural' to 'building' first, subject to the approval of the District Council.
In fact, some bank policies require the status of agricultural land to be converted to building land for them to approve loans. Even if the District Council in your area has already approved a building plan on agricultural land, it does not mean that your loan will be approved by the bank. Therefore, make sure you know the status of the land on which you want to build a house, do not build it yet as you have to demolish it if you do not get the approval of the Local Authority.
If you do not own a piece of land
If you do not own a piece of land, buying a ready-to-move-in house is convenient if you want to save costs. If you want to build your own house without owning a piece of land, you have to pay twice the expenses; buy the land and build a house.
3. Determine the nearby public facilities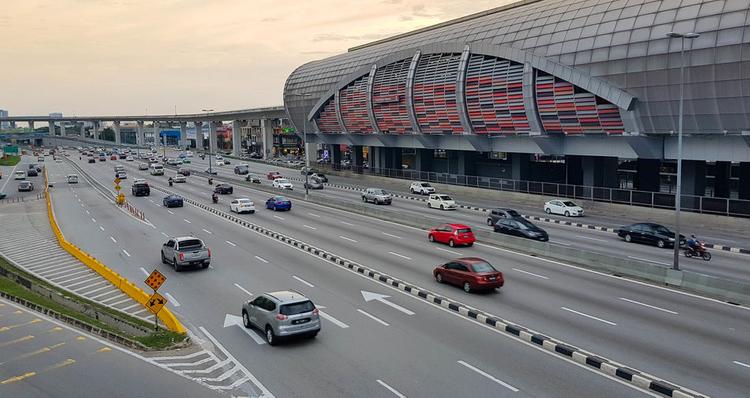 In addition, don't forget to research nearby public facilities. While this is important, this factor is often overlooked by homeowners. Public facilities such as schools, public transportation, police stations, electricity, and water supply close to your home will make your life more comfortable. Here are some of the advantages and disadvantages of building a house as well as buying a house from the public facilities perspective.
Build your own house
If you own a piece of land and you're planning to build a house but it is very remote and isolated, you need to be willing to incur extra costs to get supplies such as electricity and water (additional costs will apply for electricity poles and pipes).
If it is too far and isolated, do consider the safety aspect especially if you have a family in case there's a medical emergency or crime. Travel distances between public facilities such as hospitals and police stations should also be taken into account. However, if the area itself is already within proximity to any of these public facilities, you can already start the project in peace.
Buy a ready-to-move-in house 
One of the undeniable advantages of buying a ready-to-move-in home is the strategic location. As a tactic to attract buyers, the housing developer will offer public facilities that are already available and close to the construction project.
Some of the construction projects that have been built are within a short distance from job opportunities. Not just that, facilities such as public transport can also be one of the attractions to buying a ready-to-move-in house. So, as a homeowner, you just have to make a choice of which location you want.
READ: 9 townships in the Klang Valley with the easiest access to LRT and MRT lines
4. Calculate the cost to build your own house and buy a house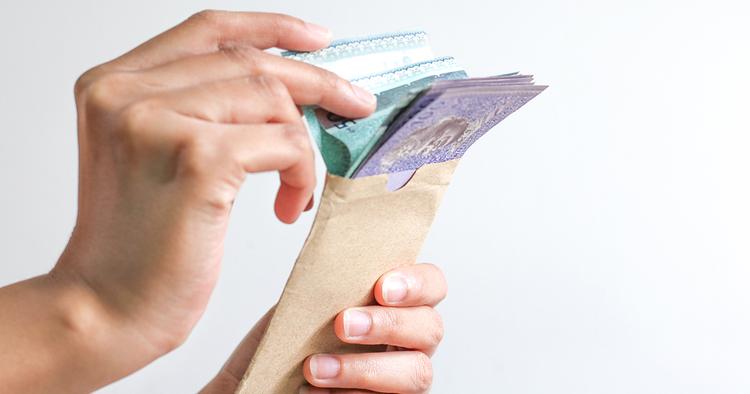 It is not a 100% complete decision if you don't make a cost calculation. Here are some important things to consider before making calculations for each of these options.
Build your own house
Cost calculation should be done from the beginning of the construction project to the end of it. Also, make more allocations as you may have to bear other additional costs such as rising building material prices. If you are taking a package with a homebuilding company, make sure you only pay the promised package price.
Loans for building a house 
To build a house, two parties will usually provide house building loans, namely government loans for civil servants and bank loans. For Government Housing Loans/ Lembaga Pembiayaan Perumahan Sektor Awam (LPPSA), the government offers two types of loans for the construction of houses on your land with several conditions:
House construction can only begin after the loan is approved
The building plan is approved by the local authority and the approval period is still in force
The house must be built according to the plan during the loan approval
Fees will be paid based on the development of the stage of the house being built.
For bank loans, the approval conditions and loan policy depend on the bank itself. For a home-building loan with a bank, you need to ask your bank officer about the conditions that have been set.
Buy a ready-to-move-in house 
For those who want to buy a ready-to-move-in house, the cost to be incurred depends on the home market whether subsale or undercon. As for the auction house market, it will depend on the price bid and any cost of repairing the damaged house. The calculation of the cost for this completed house is easier to anticipate because the costs involved do not depend on fluctuations in the price of building materials.
5. Allocate a budget that you can afford and evaluate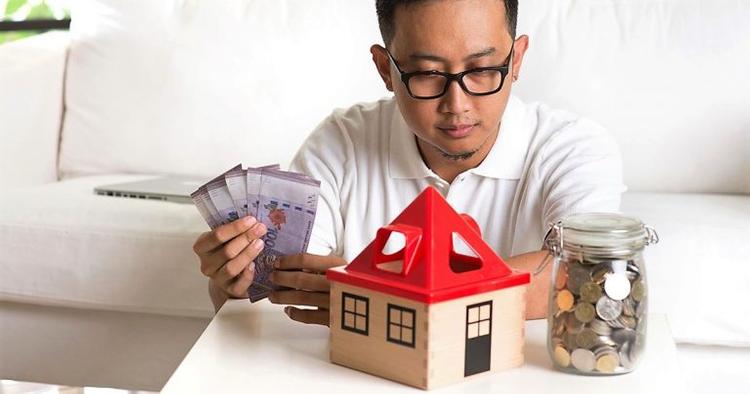 Once you're done with the calculation, compare the required cost with your budget. Also, make sure the budget is made based on your capacity and not just because you can afford it. Many simply take their eligibility factors and continue to make housing loans with their available salary regardless of their monthly commitments as well as their lifestyle expenses. Also, set a maximum budget that you can afford. For example, if your income can only afford to pay a loan of RM150,000 make sure your budget does not exceed this amount. This can prevent you from incurring the burden of additional monthly repayment.
6. Advantages and disadvantages: Build your own house or buy a ready-to-move-in house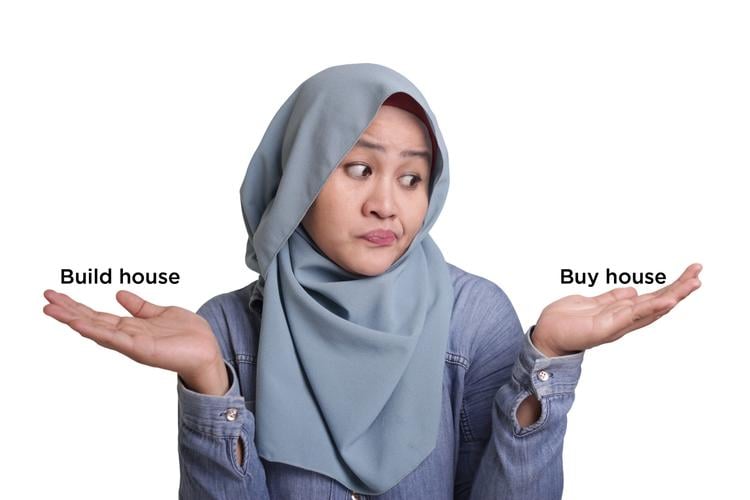 We compare the advantages and disadvantages between building your own house and buying a ready-to-move-in house to make it easier for you to make a decision.
Advantages of building a house on your land
If you want to build your own house, here are the advantages:
A home design can be set according to your taste
You can build a house with a budget as low as RM100/per sq. ft up to as expensive as RM300/ sq.ft
Those who plan to expand the size of the house in the future may plan from scratch. For example, in the future, you want to add a fish pond at home and you already have a budget. During the early stages of house construction, you can already allocate the land area for the desired fish pond.
Disadvantages of building a house on your land
At the same time, you must also take into account the disadvantages of building a house on your land.
To save costs, you need to have your land
You need to have a basic knowledge of the whole process of building a house to prevent you from being cheated by parties trying to manipulate you
There may be additional costs from the original calculation. Construction prices may go up or you have to hire other construction workers
Usually to build a house yourself need to make two loans, namely a loan to buy land (if you do not own a piece of land) and a loan to build a house
Housing loan payments should start as soon as the money is received. Therefore, while the house is being completed, you may have to pay off the loan (and maybe rent too) while waiting for your house to be ready
If you are not careful when choosing a home contractor services, you may face the risk of being scammed by the contractor.
Advantages of buying a ready-to-move-in house
Buying a ready-to-move-in house also has its advantages. You can choose to buy a house in the primary market or a subsale house.
You do need to know about the technical aspects of construction and construction costs, you just need to know the process of buying a house
The risk of going over a set budget is lower because most cost estimates will not exceed a set rate
There is no risk of being cheated by the contractor
Completed houses are usually complete with other facilities such as shops, schools, etc
For those who need loans, more housing loan assistance schemes are being offered to buy ready-to-move-in houses.
Disadvantages of buying a ready-to-move-in house
Now, let's see the downside of buying a house.
An auction or subsale house can be at risk of being damaged and requiring additional repair costs
For the undercon housing market, irresponsible developers can risk the project being abandoned
There are no options for home design.
No matter whether you choose to build your own house or buy a ready-to-move-in house, each of these options has its advantages and disadvantages. What's important, check your financial stability before making the choice that best suits you. Think wisely and consider all options before making a final decision. If you have experience in building your own house, share it with us. Whatever your choice is, good luck!
Edited by Rebecca Hani Romeli
Disclaimer: The information is provided for general information only. iProperty.com Malaysia Sdn Bhd makes no representations or warranties in relation to the information, including but not limited to any representation or warranty as to the fitness for any particular purpose of the information to the fullest extent permitted by law. While every effort has been made to ensure that the information provided in this article is accurate, reliable, and complete as of the time of writing, the information provided in this article should not be relied upon to make any financial, investment, real estate or legal decisions. Additionally, the information should not substitute advice from a trained professional who can take into account your personal facts and circumstances, and we accept no liability if you use the information to form decisions.