We compare gorgeous hardwood floors and alternatives that look the same but cost a lot less.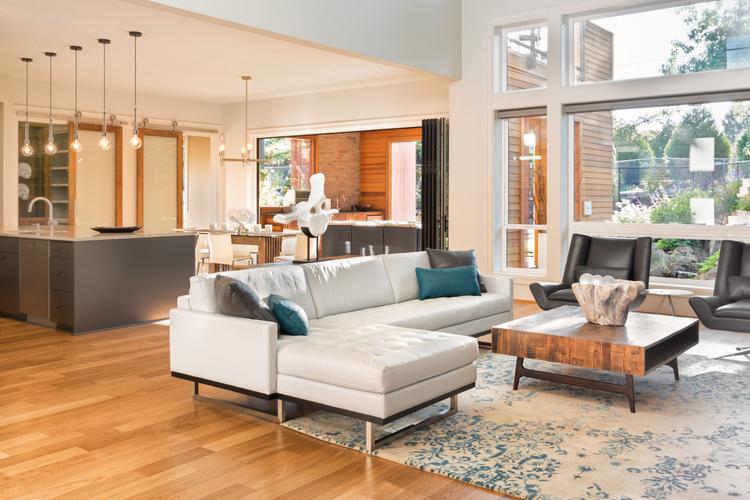 Wooden flooring is the best kind for just about any home. It's versatile and matches almost every kind of interior design you have in mind. There are many options for wooden flooring and styles ranging from solid natural wood to alternative wooden flooring that looks just like the real thing without breaking the bank. To help you navigate through your options, we've listed several popular wooden flooring options as well as the pros and cons that come with it. 
*Prices are average estimates and may vary. Prices do not include installation fee.
1. Traditional Solid Wood/Hardwood Flooring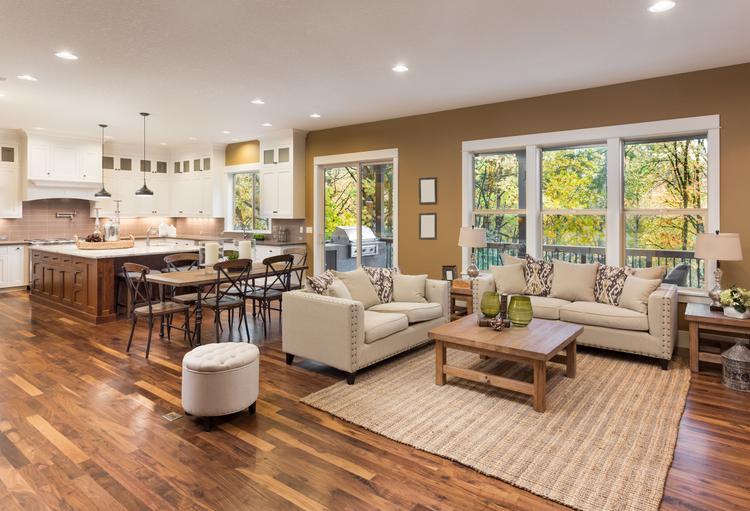 Real wood will probably bleed your wallet dry, but nothing beats the original. Traditional solid wood flooring gives your home a natural and neutral tone that will work well with almost any home decor in mind. Solid wood can be sanded down and repaired over time, which makes it the most durable material to work with. This is especially great if you have pets or boisterous young children. If you're worried about termites, go for termite-resistant species like the Burmese teak, Merbau or Belian.
Pros: Hardy, durable, can be refinished over the years.
Cons: Expensive, can be prone to scratches and light damage.
Price: Average RM30 per sqft.
Read more: How to paint wood like a professional
2. Laminate Flooring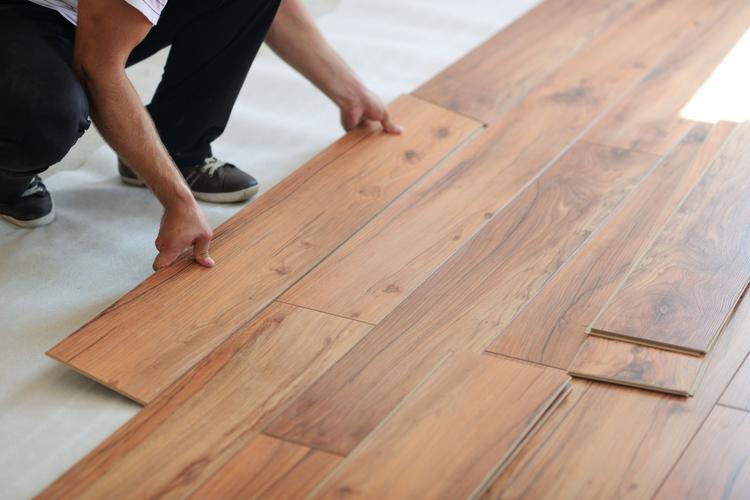 Laminate wood flooring is made from processed particleboard wood and mimics wood with a photographic applique layer under a clear protective layer. It's an easy material to clean with a finish that feels just like the real thing. While it is hard-wearing, any scratches and dents on laminated wood flooring cannot be sanded down – they'll have to be replaced entirely. Another headache is the countless number of designs to choose from – but it is the most budget-friendly option. 
Pros: Budget-friendly, fuss-free maintenance, and can be replaced easily.
Cons: Can't be refinished like natural wood. It would need to be replaced entirely.
Price: Average RM8 per sqft.
3. Engineered Wood Flooring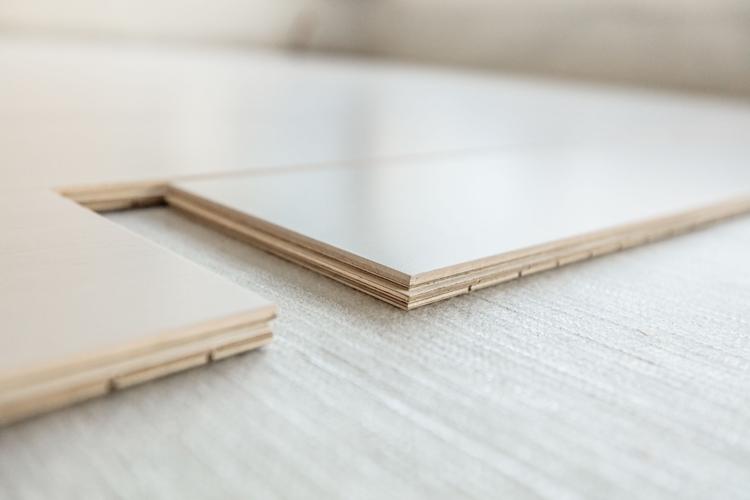 Instead of a photographic layer like laminated wood, engineered wood uses a slice of real wood for the top layer, with plywood making up the bottom layers, making it the most scratch-resistant flooring in the market. Because of this, scratches and light damage on engineered wood can be sanded down, but only several times in its lifespan. Different manufacturers use a varying thickness of the top layer wood, so check with your flooring specialist.
Pros: Durable, but not as expensive as natural wood.
Cons: Susceptible to light damage, scratches and dents, and has lifetime limit to refinishing.
Price: Average RM20 per sqft.
4. Parquet Wood Flooring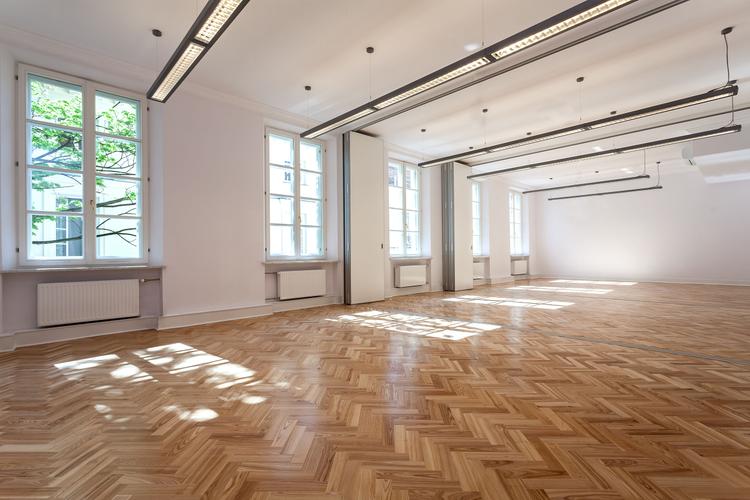 Parquet wood flooring is typically made by arranging blocks of wood into a design, style or pattern. Most homes in Malaysia use these types of flooring, but yours doesn't need to look like the ones in your childhood home. Newer, more contemporary designs can give your home a modern look and feel. Plus, parquet panels are cheaper per square foot, yet they can still be a long-lasting material. If you're looking to fit in parquet flooring, choose a space that's not encumbered with plenty of furniture to display it in all its magnificent glory.
Pros: Can be laid in several styles and patterns, durable, and lasts longer when properly cared for.
Cons: Easily scratched and has a lifetime limit to refinishing.
Price: Average RM15 per sqft.
5. Vinyl Flooring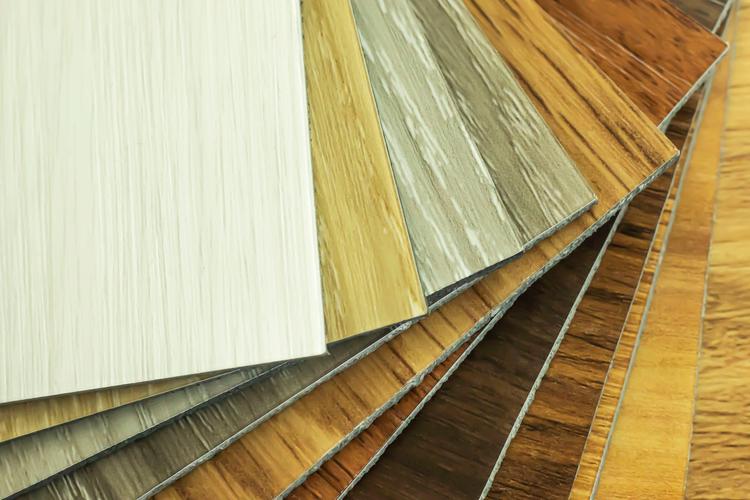 It looks like wood, but unlike laminated wood, this one is completely artificial. It's made with PVC chips compressed into solid sheets. Then, it's installed over a smooth flooring layer with an adhesive. Vinyl flooring is easy to remove and replace. Plus, there's plenty of different "wood" designs, textures, and colours to choose from – it's also pretty resistant to abrasion. However, be warned: the vinyl will discolour when exposed to sunlight, so it's best to not use it in spaces where there will be plenty of natural light. Be sure to check with your floor specialist to choose non-toxic vinyl so as to not affect your family's health in the long run. 
Pros: Friendly to the wallet, resistant to dirt and water, and can be replaced easily.
Cons: Prone to discolouration under natural light, and cheap vinyl can be a long-term health hazard. 
Price: Average RM8 per sqft.
6. Bamboo flooring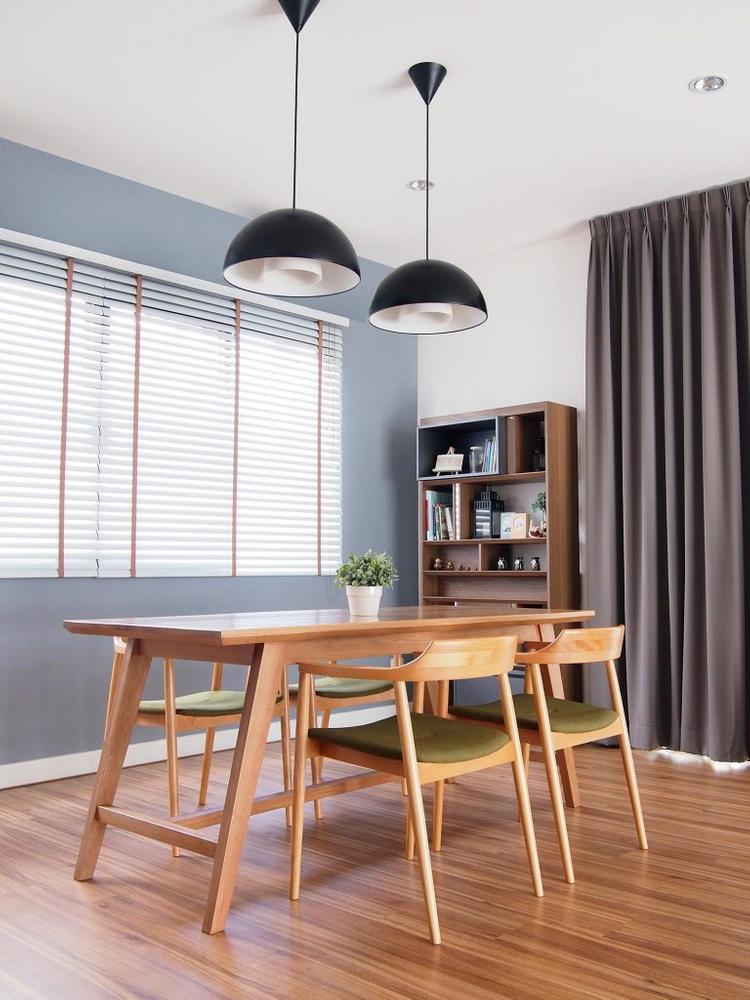 Sustainable warriors will love bamboo flooring as it's a fast-growing and renewable material. It is also tougher than most timber floors so ideal for kids and looks stylish too with its distinctive finish and texture. Bamboo is a durable, eco-friendly and cost-effective floor covering that still adds the warmth, character and beauty of a natural product.
Pros: Bamboo is a fast-growing and renewable material source and won't get scratch or scruff
Cons: It's much thinner than solid wood
Price: Around RM20 per sqft
7. Solid Timber Flooring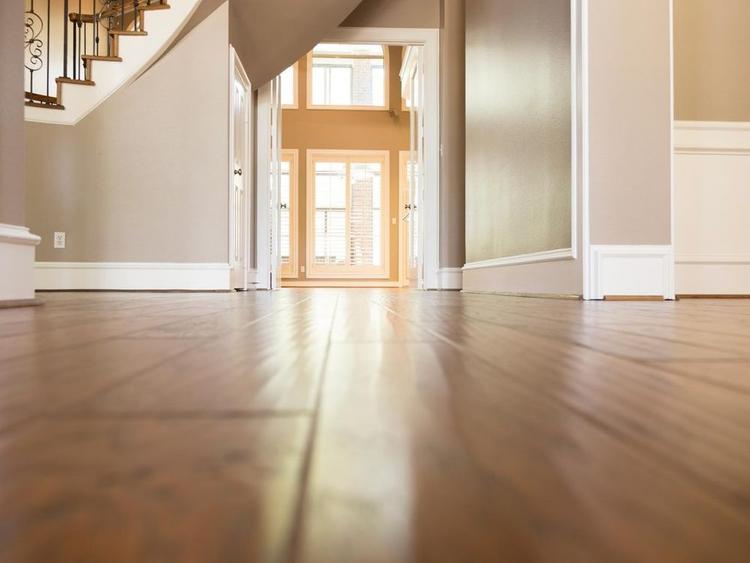 Solid timber flooring is ideal for all spaces in a family home, is sound-proof and easy to care for. However maintenance can be expensive, so if you expect a lot of wear and tear from pets and young ones, then you might like to reconsider this option.
Pros: It's a natural and renewable material source, easy to care for, extremely durable if sealed correctly and sound-proof.
Cons: Maintenance can be expensive and it's not recommended for high traffic areas like the kitchen and bathroom.
Price: Average RM20 per sqft
What is the best wood floor colours?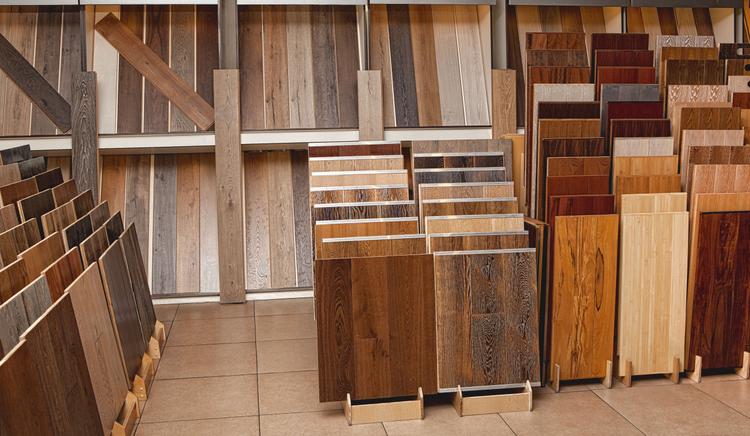 Mid-toned wooden floor colours such as brown or honey have a more traditional look. The colour naturally conceals dirt and will look better with age. Darker-toned wooden flooring is perfect for industrial designs and has a formal, rustic, yet intimate feel. It also goes without saying that darker flooring conceals dirt and damages better.
Read more: How to choose flooring for your home?
How to maintain your wooden flooring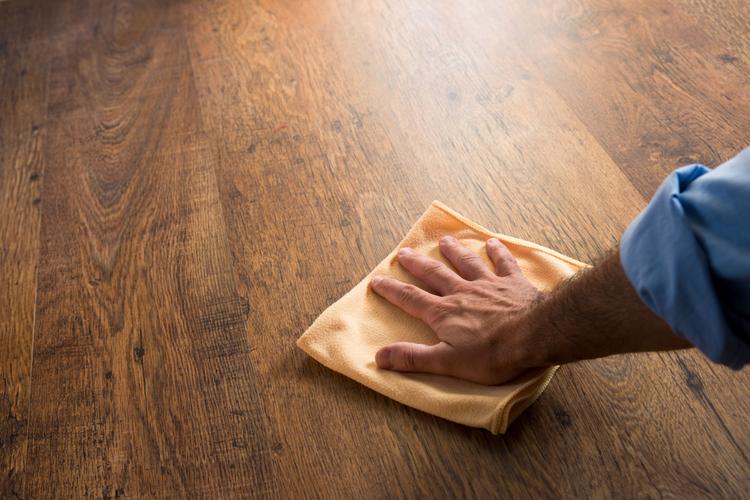 Natural wood floors, parquet, and engineered wood can be cleaned with a soft, damp mop weekly. Try to avoid using soap or heavy-duty cleaning liquids as this might dull your wood flooring's finish. Check with your flooring specialist on how often you might need to re-oil traditional solid wood floors. As we mentioned above, you can keep solid wood and engineered wood floorings looking fresh by sanding down dents and scratches, and refinishing the flooring every couple of years. 
Laminate flooring is durable and easy to maintain. In fact, some laminated floor brands also apply an antimicrobial resin to the surface for extra durability. For an in-depth look at cleaning your laminated floor, here's what you should do.
Wood flooring is truly the gold standard for longevity, durability, and aesthetically pleasing space. High-quality materials also boast waterproof or termite-proof features, while some flooring specialists might offer a guarantee to ensure its longevity.
Considering other flooring materials? Try these 6 hard-working types of flooring. Or if you're environmentally conscious, perhaps these 5 sustainable flooring options might suit you better. 
Disclaimer: The information is provided for general information only. iProperty.com Malaysia Sdn Bhd makes no representations or warranties in relation to the information, including but not limited to any representation or warranty as to the fitness for any particular purpose of the information to the fullest extent permitted by law. While every effort has been made to ensure that the information provided in this article is accurate, reliable, and complete as of the time of writing, the information provided in this article should not be relied upon to make any financial, investment, real estate or legal decisions. Additionally, the information should not substitute advice from a trained professional who can take into account your personal facts and circumstances, and we accept no liability if you use the information to form decisions.