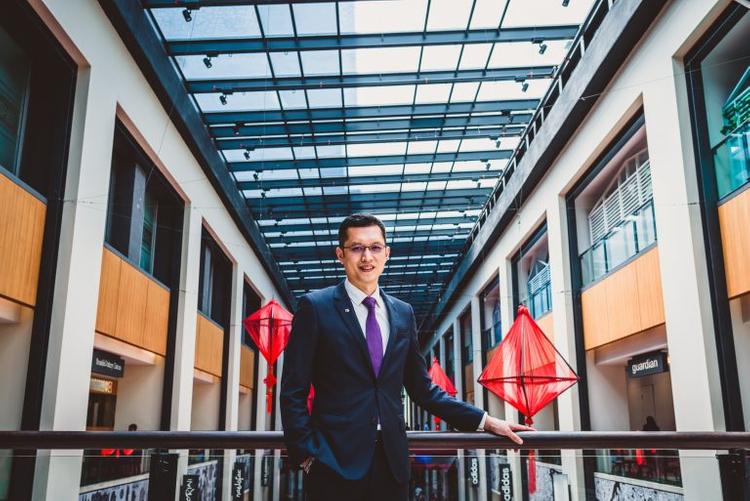 For a developer like UEM Sunrise, a home is not limited to a terrace or a condominium. This developer strives to design and manage public spaces that foster happy and healthy living besides catering to the fundamental human need to belong to a community. This is something many feel is lacking in a wider society.
Not every business can boast the practise of seeking the public's feedback and preferences when conceptualising a product – but of course, not all companies are UEM Sunrise. Never before have I heard of a developer forming focus groups and inviting people, consisting of members of the public and existing customers to come in and share their thoughts on the design of a residential offering; where these collective opinions are then studied and applied to fine-tune the development's blueprint.
This golden nugget was casually mentioned by Anwar Syahrin Abdul Ajib, UEM Sunrise's Managing Director/Chief Executive Officer whom I had the pleasure of interviewing. "As cliché as it sounds, all we want is to make our (potential) purchasers happy and what better way to achieve this than to listen and ask them what is it that they truly want. For instance, the public discussions that we organised for Residensi Solaris Parq, our luxury integrated development in Dutamas proved to be a win-win – the constructive feedback shared by numerous parties were used to improve the serviced residences' design components," explains Anwar.
He adds, "This customisation has contributed to the project's immediate success despite being a luxury development – launched in October 2017, Solaris Parq residences achieved an 80% take-up rate by end-November 2017. Incredibly, 25% of these units were snapped up by Trèsorians, a moniker for prior purchasers of UEM Sunrise's properties. This is a clear sign that our customers appreciate and approve of our commitment towards building excellence."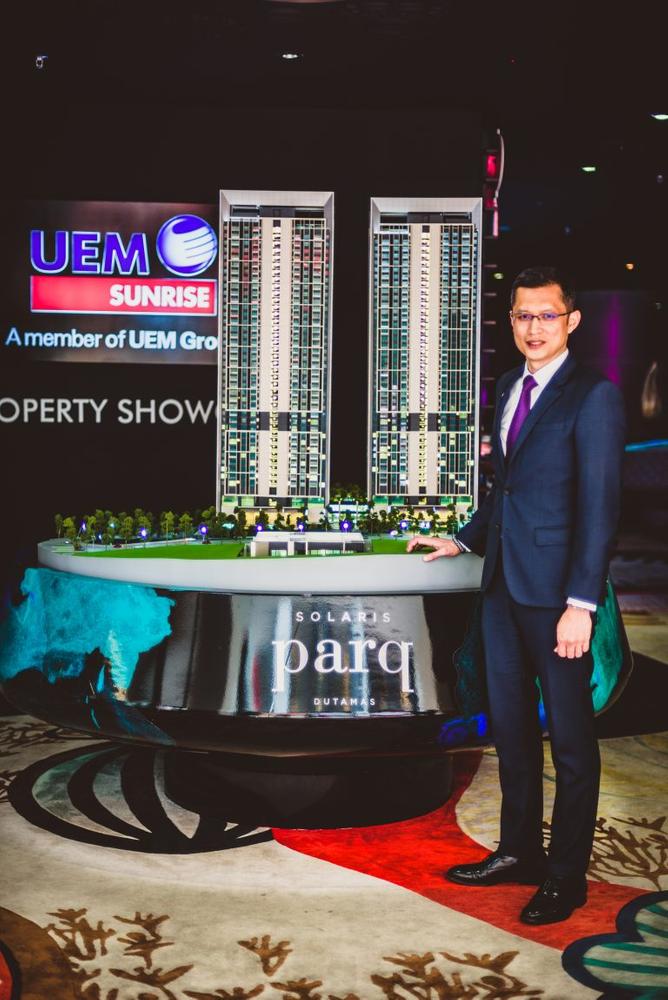 Building communities through placemaking
As one of the real estate giants listed on the Main Market of Bursa Malaysia, UEM Sunrise is renowned for being a township developer; notable projects include the 448-acre Serene Heights in Bangi and Symphony Hills, an exclusive residential development in Cyberjaya.
UEM Sunrise is also the master developer of Iskandar Puteri, one of the five flagship zones of Iskandar Malaysia and is currently undertaking the development of the area into a regional city – the company has introduced various residential offerings such as East Ledang, Melia Residences and Estuari Gardens; as well as commercial, mixed-use and industrial developments such as Puteri Harbour, Mall of Medini, Southern Industrial and Logistics Clusters (SILC) industrial park and Afiat Healthpark.
Meanwhile in the central region, UEM Sunrise is famous for its award-winning projects in the affluent Mont'Kiara enclave, namely 28 Mont Kiara, Arcoris Mont Kiara, Residensi 22 Mont Kiara, Residensi Sefina Mont Kiara, Residensi Solaris Parq and Publika, a lifestyle mall. Internationally, UEM Sunrise's presence extends into Canada, Australia, South Africa and Singapore.
Being part of a government entity, i.e. Khazanah Nasional, the country's strategic investment fund, it further motivates UEM Sunrise to be more than just a property developer. As Anwar puts it, UEM Sunrise's bigger purpose is to create healthy and vibrant communities, where the positive spillovers contribute towards the rakyat and the economy's well-being.
A Malaysian urbanite myself, I have seen first-hand how the developer's placemaking initiatives make the cities in which its projects exist, more liveable in Publika. The mall is a vibrant community hotspot with its medley of upscale bistros, art galleries and public theatres.
As cliché as it sounds, all we want is to make our (potential) purchasers happy and what better way to achieve this than to listen and ask them what is it that they truly want.
Thousands, including yours truly, throng the mall every other week to attend a music festival or movie screening, the weekly artisan market or to enjoy 'Wheelie Sundays'. The latter encourages the public to jog, cycle or stroll without worrying about traffic as the inner roads of Publika are closed to cars from 7.15 am to 10.00 am every Sunday. What's more, bicycles for adults and teenagers can be borrowed free of charge. Anwar confirms, "We have been incorporating placemaking into our developments for the past few decades, and it is just in the past few years did we see our efforts being recognised. As cities grow to be more congested, people tend to truly appreciate spaces which allows them to relax, unwind and spend quality time with their loved ones.
"Never underestimate the power of taking a walk or to just sit and breathe in the positive vibes oozing from the surrounding green and peaceful atmosphere," he laughingly adds.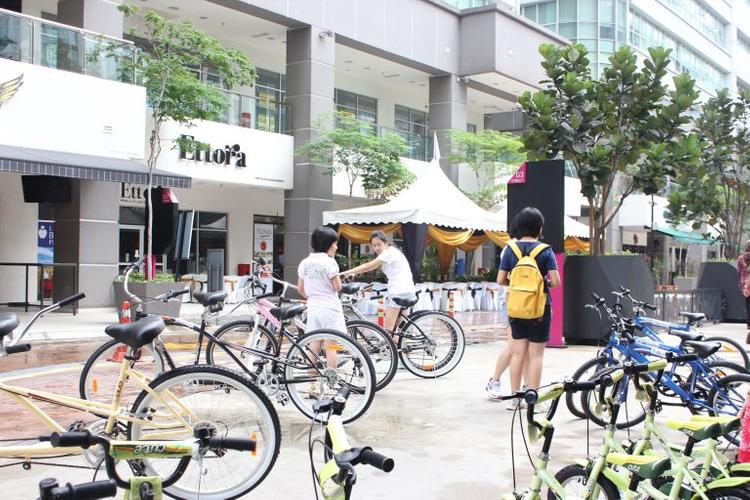 Iskandar Puteri is a blockbuster in the making
UEM Sunrise's vast experience with the art of placemaking has certainly helped cement its position as a master planner, where the role calls for a concentrated focus on the wellness of residents through the provision of not just quality homes complemented by supporting infrastructure and commercial facilities, but also a Green environment.
Anwar shares, "We are very excited about Iskandar Puteri. We still have approximately 4,215 acres of land to be developed there. If you look at how the whole place has been planned out, there is tremendous potential for this greenfield development to be the preferred city to live in.
You have neighbouring mature areas such as Bukit Indah with supporting commercial infrastructures, including AEON Shopping Centre. There are also more exclusive, waterfront projects like Puteri Habour; luxury homes such as East Ledang and Estuari Gardens; and more affordable townships like Nusa Idaman and Nusa Bayu. The whole place is very serene and well spread out, with proximity to major road infrastructures, providing easy access to Singapore. Home prices are still reasonable too, considering the generous sizes and opulent designs."
Gerbang Nusajaya: Future driving force in the region
Another boost is Gerbang Nusajaya, the second phase development of Iskandar Puteri and is one of seven stations for the High-Speed Rail (KL-SG HSR) project, a connectivity game-changer. Anwar says, "We recently announced London-based project management consultant Atkins as the master-planner of the Gerbang Nusajaya Transit-Oriented Development ("TOD") plot — it will be developed in parallel with the Iskandar Puteri HSR station, which is set to receive its first passengers once the HSR becomes operational in 2026. We are confident that Gerbang Nusajaya, bearing an estimated GDV of RM42 billion, will bring significant benefits to the economy and local communities.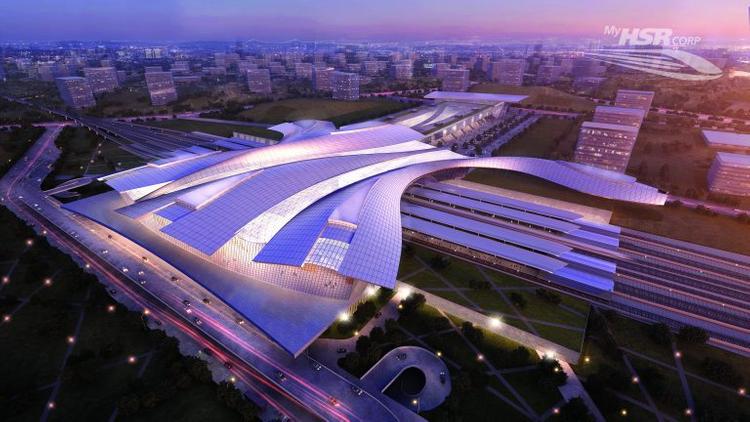 The TOD's design will not only be socio-economically realistic and commercially viable, but is poised to create a unique, distinct and attractive sense of place to residents, businesses and visitors alike. Gerbang Nusajaya is the game-changer that will prime Iskandar Malaysia towards realising its vision of being a strong secondary economic driving force in the region."
Anwar adds, "As the master developer, we have a responsibility of building and uplifting the Iskandar Puteri community and for everyone to believe in its story and vision.
Some naysayers are still hesitant over Iskandar Malaysia's vision to be a regional city. They must remember that a city cannot be built overnight — after all Rome was not built in a day! What most people are not aware of is that Iskandar Puteri was acknowledged as a city by the Federal Government within 14-15 years of its conceptualisation, an incredible feat indeed."
A city's development must be done organically; that is where the importance of placemaking comes in — people must have a good feeling about the area and international companies and MNCs want proof of a 'buzz' before they venture into the region to set up shop.
And we have witnessed this taking shape as Phase 1 and 2 of our RM700 million GDV Southern Industrial & Logistics Clusters (SILC) industrial park have been fully taken up. SILC 3 was launched recently and we are aiming to get the right MNCs into the city.
I am also proud to share that UEM Sunrise has actually stepped up the placemaking ante in Iskandar Puteri. Throughout 2017, we organised numerous fun-filled events which received tremendous response, including the Iskandar Puteri Jazz Festival where we invited local and international artistes, we had Yuna and Datuk Sheila Majid at ISKARNIVAL 2017; the International Spartan Race and Challenge Iskandar Puteri, where we had local contestants as well as those flying in from many parts of the world including Singapore, Indonesia, Australia, Algeria, the US and Canada!" adds Anwar.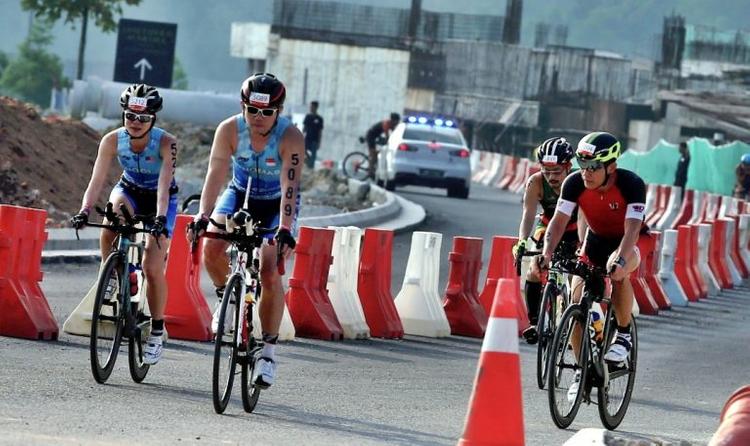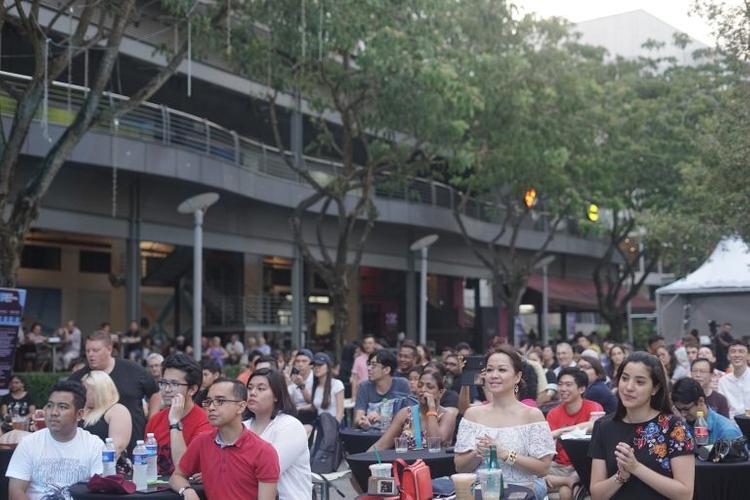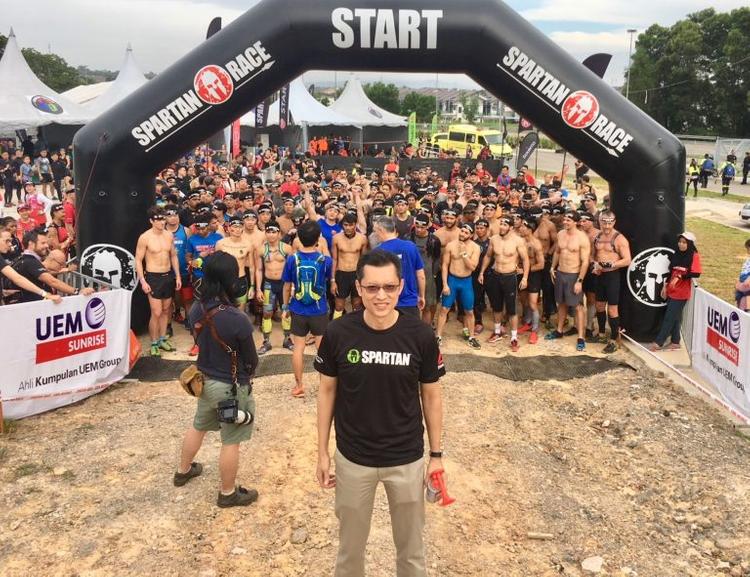 The developer's efforts are paying off in spades, as a growing number of people are opting to settle down and put down roots in Iskandar Puteri.
UEM Sunrise's latest residential launch, Serimbun, comprising of 215 units landed homes spread out across 23.735-acre of freehold land enjoyed an overwhelming take-up rate of 74% on the week it was launched in early February. Key amenities of the guarded development include fitness facilities such as outdoor gyms, walking paths/jogging tracks and open fields. Easily accessible via the Second Link Expressway and Coastal Highway, Serimbun is also close to Columbia Asia Hospital, AEON Bukit Indah, Tesco Hypermarket and EduCity while nearby attractions include LEGOLAND® Malaysia Resort, Puteri Harbour Family Theme Park and Marina, Mall of Medini and Horizon Hills Golf & Country Club.
To boost homeownership, the developer is now offering an attractive financial package, which includes subsidised legal fees on SPA and loan agreement, stamp duty on loan agreement, as well as the Memorandum of Transfer (MOT). Bumiputera buyers will be entitled to a 15% discount too.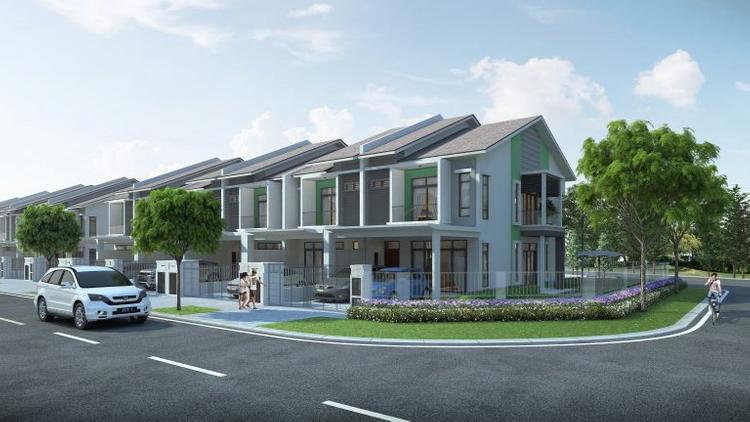 Facing industry challenges head-on
Commenting on the company's challenges, Anwar shares, "The property development industry is very competitive – For example, take our venture into Australia where we have 3 projects with an estimated combined value of RM4.5 billion; Aurora Melbourne Central, Conservatory and Mayfair.
UEM Sunrise may have been one of the first local developers to build in Down Under, but today, there are numerous Malaysian developers who have stamped their mark there too. Competitors are quick to emulate your successes; the silver lining is that it takes away the complacency within the organisation and serves as a reminder that we have to be on top of our game at all times."
Anwar explains that it has also helped him drive the 'million-dollar' message home to his staff – "We must differentiate ourselves from the rest of the pack by being more customer-centric, hence the company's focus for 2018 is to be a service-oriented organisation. Property development has transcended beyond just bricks and mortar and we must strive to make our customers happy with not just product design but with our service culture and company image as well," he says.
Consumers are in fact the most powerful disruptive force facing the business. Moving forward, more customers will continue to demand more from their products.
Even upon satisfying 98% of our purchasers, there will be the 1-2% who will have some discontentment. Make no mistake, we never shirk away from our responsibility as a quality developer, it is just that sometimes we are bound by human error and constrained by time."
He elaborates, "In particular, some consumers have higher expectations in terms of response time when it comes to defect issues. The thing is we hand over more than 2,000 — 3,000 residential units each year. For instance, our Teega development in Iskandar Puteri comprised of 1,300 units — that is akin to handing over 3 projects simultaneously. So, if a customer was to complain about
a defect e.g. misaligned tiling; we require some time to filter through the submissions and get the repair work done.
Nevertheless, we are trying our very best to mitigate such errors, no matter how small or irregular. Presently, we are looking at strategic partnerships with contractors who are honest and have
the end-users' expectations in mind. Our team will be sitting down with past contractors to discuss building and material limitations as well as to come up with solutions which will help us build better."
On a closing note, Anwar points out, "The company recognises that it is the small details that matter and there is no need to constantly come up with a revolutionary product.
Instead, we will be focusing on perfecting our strengths; ensuring our customers and their families are well-taken care off and that everyone obtains the community in which they deserve to live in. In fact, you can say we are looking to disrupt the disruptors."
For more information on UEM Sunrise developments, please contact 1-800-88-8008.
Disclaimer: The information is provided for general information only. iProperty.com Malaysia Sdn Bhd makes no representations or warranties in relation to the information, including but not limited to any representation or warranty as to the fitness for any particular purpose of the information to the fullest extent permitted by law. While every effort has been made to ensure that the information provided in this article is accurate, reliable, and complete as of the time of writing, the information provided in this article should not be relied upon to make any financial, investment, real estate or legal decisions. Additionally, the information should not substitute advice from a trained professional who can take into account your personal facts and circumstances, and we accept no liability if you use the information to form decisions.