Thinking of changing the tap or faucet in your bathroom but don't know what to do? Start here.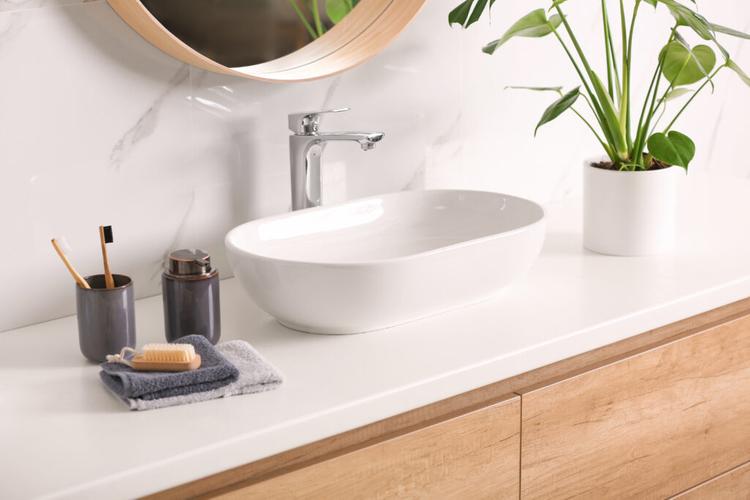 Is a faucet a tap?

Some call it a tap, while some parts of the world call it a faucet. The term faucet is more commonly used in American English, while the term faucet is preferred among British English speakers.
Whatever you prefer to call it, choosing the right tap or faucet for your bathroom can often be overlooked when putting together your dream home. Yet, given that we use it at least twice a day, once in the morning and once before you sleep for brushing your teeth (if you use it only once, please don't tell us), the faucet should really be something we pay a little more attention to.
If you are renovating your home and you just realised that you've paid zero attention to the faucets in your bathroom, or you found out that the faucets are old and you feel like you should change them, fret not, we have you sorted.
Here are the answers to some common questions you may have regarding how to fix, change, install, or choose the taps for your bathroom.
What are the different types of bathroom taps or faucets?
Pillar tap is the most common and oldest tap out there. As the pillar tap was invented with functionality in mind, they are usually mounted on the basin and come with a lever or bib type of handle. Some pillar taps have separate taps for hot and cold water flow.
Single-lever faucets (also known as single-handle bathroom faucets) have only one handle that controls the water pressure and the water temperature. Its more modern and sleeker look makes single-handle faucets a popular choice for both the kitchen and bathroom.
Mixer taps are a traditional style of tap comprising two pillar taps that are joined together and dispense hot and cold water from one spout. The water temperature can be altered by either one or two controls.
Can any tap or faucet fit any sink?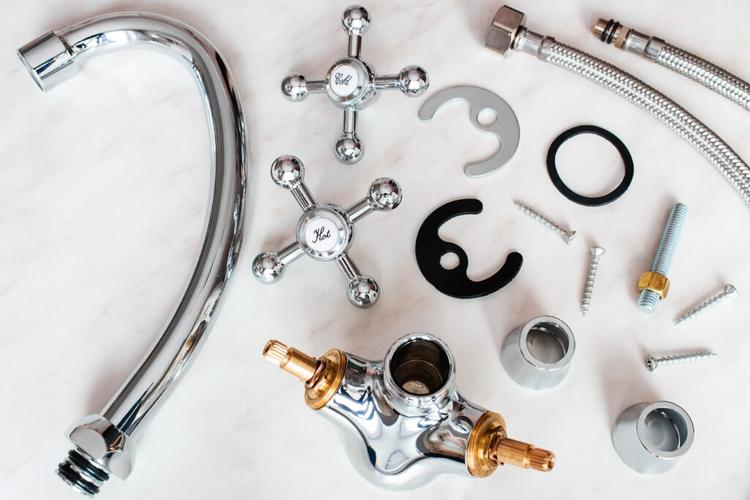 That's a big no. You need to measure when it comes to taps in the bathroom because if you buy one that doesn't fit, it won't work. For example, some taps have shorter base joints and if the joint is shorter than the thickness of your basin, you may find yourself with a useless tap. Some taps have designs that require a larger base to work with, so measure the dimensions of where your tap is supposed to sit on the basin to make sure there is enough space for the tap to properly work.
Which tap or faucet is best for a bathroom?
The truth is there is no such thing as the best tap. The best tap for you is the one that makes sense for your specific bathroom. For example, a wall-mounted tap is a gorgeous solution, but in the wrong space and paired with the wrong sink, it could be the worst tap for your bathroom. You need to consider what makes sense for your bathroom.
SEE WHAT OTHERS ARE READING:

Shower heads: How to choose the best shower head for your home
How do I know which tap or faucet to buy?
Think about practical usage
Even if you get the measurements right and your tap fits, you must consider the practical usage aspect of a faucet as well. For example, if the connecting hole for your tap is deeper, you must make sure you buy a faucet with a longer spout. Otherwise, you won't have enough space to insert your hands under the tap for a wash.
Also, if you have cabinets are placed above the basin, try to simulate your usage posture on the basin to make sure the tap you've chosen doesn't make each face wash a dance with death (hitting your head on the cabinet). In cases where you have a smaller basin, make sure you don't buy a tap with a higher base, or you will feel like you've just stepped into a water park every time you want to wash your face.
Know your pressure
If the water pressure is generally strong in your home, your choice of taps may become less crucial. However, if you are living in a high-rise property, there are times where water pressure could be an issue. Some taps require stronger water pressure to work, like luxurious waterfall taps. Nothing looks sadder than a waterfall faucet that dribbles water out. Check your water pressure before you start drawing up exciting plans for your bathroom.
Make sure they can be fitted
There is probably no such thing as the best tap, period, but you can find the tap that best fits your bathroom. For example, just because you think it would be awesome to have a wall-mounted tap for your bathtub, you should at least check if you can fit one on your specific wall.
There are things to consider like tiles (breaking them would incur additional cost) or the position of pipes in the wall. This would also be the same if you think it would be great to have a wall-mounted tap for your basin. Check, double-check, and triple-check before you get heady from all those episodes of MTV Cribs you watched.
Pay attention to style
Picture this. You've selected the basin that will be the envy of all your friends. Yes, that stylish ceramic piece that just screams 'I watch a lot of Scandinavian design videos'. Don't underestimate how quickly a severely mismatched or ugly tap can ruin that heaven-sent basin you have.
Not paying attention to the look and style of your tap when you have picked out a gorgeous basin, is like restaurants that have spent tens of thousands to renovate their restaurant to look like an authentic Italian 'ristorante' only to play Backstreet Boys songs over the speakers. It's all in the details.
How much should it cost to replace a bathroom faucet?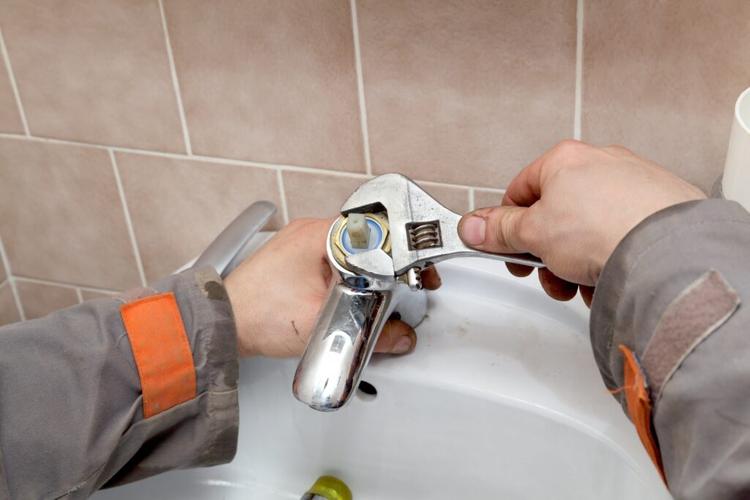 The answer to this question is slightly complicated because, like many things in life, taps and faucets can range from being extremely affordable to very luxurious.
If you are only replacing the tap or faucet and you happen to be a handy person, you could possibly replace it yourself. In this case, you would just be incurring the cost of the tap. If you prefer to engage a plumber, then unfortunately the cost is a little up in the air because the service could range from anything between RM150 to RM400 depending on how much your plumber decides to charge you.
However, if you plan to do something more extensive like switching from a basin-mounted tap to a wall-mounted one, then the cost would increase noticeably because it would involve hacking walls, potentially relocating pipes, and retiling. If you are planning to do this, then you would be looking at a budget that would start at no less than RM4,000, depending on how extensive the work involved is and how large is your bathroom space.
Note: This estimation is based on an average-sized bathroom in a condominium with basic iterations of each job. Should the size of the bathroom or complexity of work increase or decrease, cost will vary.
CHECK OUT: How to recreate a spa-worthy bathroom at home
Summary of cost:
Basic Installation
Cost of shower head: RM300 (average)
Basic workmanship to install a shower head: RM300 (average)
Relocating
Cost of shower head: RM300 (average)
Hacking, tiling and wetworks: RM2,000
New plumbing and piping: RM2,000

Total: RM4,300
We hope we have answered the questions you may have about how, what, and why you should change the taps or faucets in your home. Take the necessary time to pick the right tap. It's not like you change them very often, and the tap that you choose is one you are probably going to be using for a while. Good luck!
READ MORE: 14 tips to keep your bathroom organised
Disclaimer: The information is provided for general information only. iProperty.com Malaysia Sdn Bhd makes no representations or warranties in relation to the information, including but not limited to any representation or warranty as to the fitness for any particular purpose of the information to the fullest extent permitted by law. While every effort has been made to ensure that the information provided in this article is accurate, reliable, and complete as of the time of writing, the information provided in this article should not be relied upon to make any financial, investment, real estate or legal decisions. Additionally, the information should not substitute advice from a trained professional who can take into account your personal facts and circumstances, and we accept no liability if you use the information to form decisions.