Late last year, it was widely reported that Malaysia is Airbnb's fastest growing market in Southeast Asia. There is more to the story than what is on the surface, though.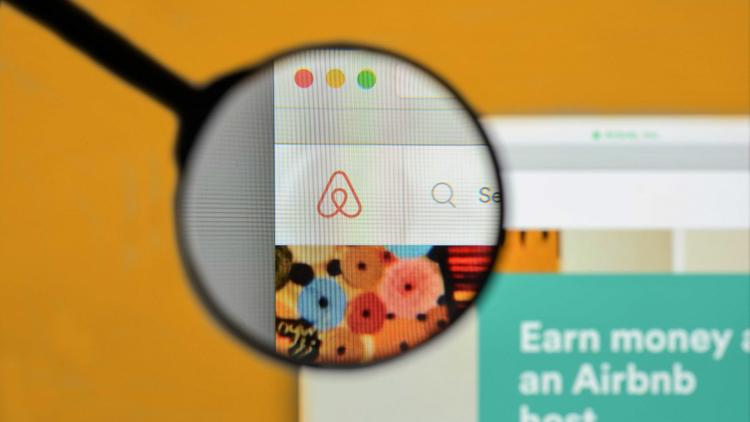 Airbnb is almost synonymous with vacation rentals, homestays, or short-term accommodations and it has become so popular in Malaysia that it stands as the symbol for the entire vacation rental market.
There may be numerous other players in this market, namely Booking.com, Agoda, Expedia, TripAdvisor and OYO, but Airbnb has enjoyed phenomenal growth in Malaysia specifically. In July 2018, the company recorded a year-on-year (YoY) 99% increase in guest arrivals in Malaysia, up to 2 million guests.
And in November 2018, Airbnb announced that the number of Malaysian listings on its site stood at 44,000, a nearly 60% YoY growth. These statistics make Malaysia its fastest-growing market in South East Asia.
Riding on these numbers, the hype, and the success stories of outliers in the industry, many property investors have been jumping onto the AirBnB bandwagon in the hopes of getting better returns.
Additionally, the fact that it has been harder to find tenants in the high-end market, Airbnb has become a saviour of sorts for property investors.
So good is the outlook for this relatively new phenomenon, that big corporations like Air Asia, OYO, and Hyatt have entered the fray. Other platforms such as Agoda, Expedia, and Booking.com who once served the hotel market exclusively, are now building vacation rental listings aggressively too.
In short, Airbnb has had a good run. What does the future hold for it and the market in which it operates?
READ: Highest capital growth: Top 5 condominiums in Malaysia
A deeper look at Airbnb's numbers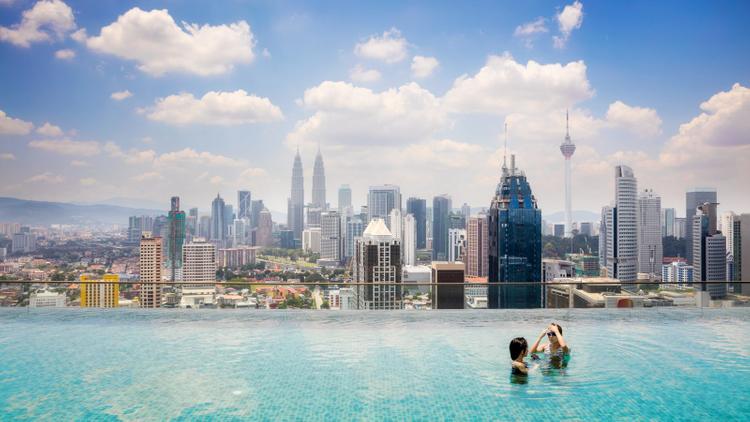 When you look at the broad numbers for Malaysia, Airbnb paints a rosy picture. 60% YoY listing growth, 2 million visitors, being the fastest growing market in South East Asia – it all screams growth.
But when you drill down deeper, a different picture starts to emerge. For instance, there has been a significant drop in Airbnb's growth rate. In July 2017, the YoY growth for listings was 130%. There was a 231% growth for guest arrivals in 2016.
In August 2017, Airbnb reported that the average host earned RM5,569 per year. One year later, the average host on AirBnB was earning RM5,200 annually – a 6% drop in earnings.
In June 2018, eMarketer published a report that confirms AirBnB's declining growth rate is not just unique to Malaysia but is also happening in the US. The report stated that AirBnB would be adding only "6.1 million users in the US by 2021, far fewer than the 17.6 million users previously predicted."
Amongst the reasons cited by eMarketer for the growth plateau is competition from other platforms like Expedia and also security and privacy concerns.
Some time in November 2018, Morgan Stanley in its Alphawise Survey also found that Airbnb's growth was plateauing. They cited similar reasons for the declining trend but also added that Airbnb may have simply become too big for high growth. According to the report, user frequency had also dropped by 10%.
Tumbling Airbnb prices over the years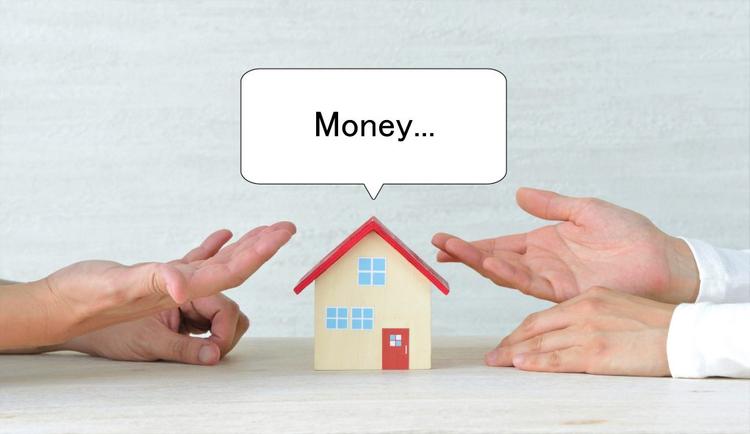 When I first started hosting on Airbnb in 2015, prices that I could charge were very good. The yields were fantastic reaching as high as 15%. By 2017, the yields had dropped to 8% on average and in 2018 it had gotten significantly lower.
In 2018, some of the best Airbnb super hosts threw in the towel. Almost everyone was complaining of lower occupancy. The big concern was; occupancy was declining despite lower prices.
What transpired in Malaysia between 2015 to 2018? Airbnb's phenomenal growth happened.
The number of listings in 2015 was somewhere in the region of 5,000. By July 2017, there were 18,000 active listings on Airbnb and by November 2018, there were 44,000 listings.
The competition between hosts vying for bookings intensified during the 2017-2018 period and prices took a beating. Hosts who were charging RM300 per night for decently sized studio apartments watched in horror as newcomers charged RM100 per night for the exact apartment layout.
We believe Airbnb exacerbated this problem by encouraging cheaper prices. When a new host lists their property on Airbnb, it provides a "suggested price" for the apartment. These prices more often than not, would be far lower than what a host would need to charge to be profitable.
This stiff price competition between hosts raged on but Airbnb still encourages lower prices as it fights for growth amidst strong competition from other online travel platforms like Expedia, Agoda, and Booking.com.
While everyone above battled it out at the front, in the background, the growth in Malaysia's tourist arrivals recorded a decline in 2018, and the Ministry of Tourism revised its tourist arrivals' forecast for 2020 to 30 million, down from an earlier figure of 36 million.
Despite having some of the best tourist attractions in the world, Malaysia is lagging behind its Thai neighbour in part due to lacklustre effort by the government. There are many areas for improvement but that's a separate issue.
One important piece of information that many investors may have overlooked was given by Mich Goh, Airbnb's head of public policy in Southeast Asia in a media briefing last November. She revealed that the typical host in Malaysia earns RM5,200 renting out their space for 19 nights a year.
For the "typical host," that works out to RM433 per month. Assuming you are amongst the Top 5% of Airbnb hosts and earn 10 times this figure, it is RM4,333 per month which makes a tidy profit. However, if you have to be in the Top 5% to make a profit, then the barrier to profit is a tad too high.
CHECK OUT: Is your rental property suitable for Airbnb & how can hosts earn good money?
Enter the Titans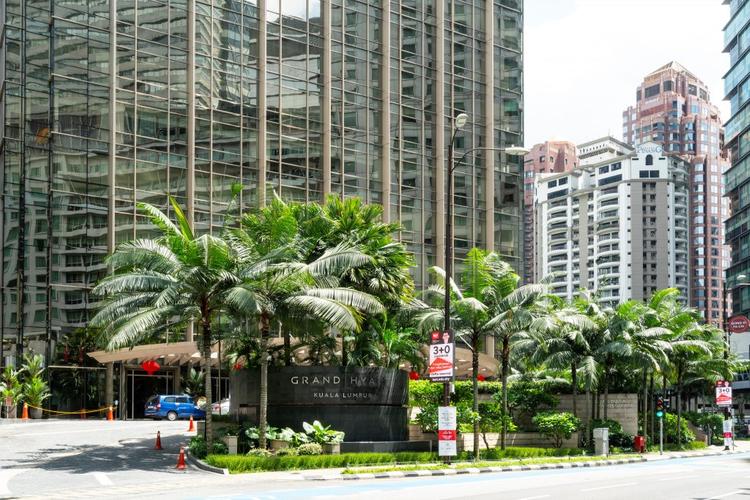 Airbnb started out as a platform that empowered people with additional space in their apartments to host guests for a fee. It provided substantial relief for these people. Over time – in the context of Malaysia – it has evolved into a commercial enterprise that created many entrepreneurs.
Some have grown into respectable operators with multiple listings of over 100 apartments. These operators will not only have to contend with lower prices and profitability, but also a host of giants backed by billions of ringgit entering this niche market that was once the domain of property owners with only one or two listings.
OYO, a hugely popular aggregator of hotel rooms in India, is aggressively picking up home share listings. Initially focused on budget hotels, it seems that OYO sees huge potential in the home share market. Backed by a total funding of about RM7 billion, this giant is in a position to absorb the hit from low prices and stay in the game until some consolidation takes place in the market.
Last year, Tune Plato Ventures, a joint-venture between Tune Group and ECM Libra took a 50% stake in Sub-Home Management, a Malaysian home-sharing operator.
More recently, Hyatt House began operations in Mont Kiara. If you don't already know, Hyatt is one of the biggest hotel chains in the world with an annual revenue of RM19 billion.
Conclusion
All these dynamics will dramatically change the landscape for hosts in Malaysia in the coming years. The downward pressure on prices has already seen some of Airbnb's best super hosts call it quits and may continue to pressure other hosts.
We believe it is in Airbnb's best interest to ensure that its hosts remain profitable. Weakening profitability translates to a drop in the quality of listings and hosts, which in turn will lead to a decline in experience. This will ultimately challenge future growth.
Airbnb will also have to deal with increasingly intense competition. Online travel agencies like Expedia, Agoda, and Booking.com are aggressively competing for listings while OYO, Hyatt House, and Tune Group are opening a new battlefront for Airbnb. These companies have the financial resources and consumer base to create their own platforms (OYO already has its own platform).
Smaller operators with multiple listings may find themselves wedged between the multi-billion ringgit operators and may eventually consolidate.
The biggest opportunity is for single listing hosts. The ability of these hosts to provide personalized experiences and bring out the best that Malaysian hospitality can offer is far superior to the cookie-cutter, one-size-fits-all services that big hospitality companies offer.
In the end, Airbnb may go back to its roots – where real hosts greeted their guests personally and built strong relationships with their guests.
Edited by Reena Kaur Bhatt
Disclaimer: The information is provided for general information only. iProperty.com Malaysia Sdn Bhd makes no representations or warranties in relation to the information, including but not limited to any representation or warranty as to the fitness for any particular purpose of the information to the fullest extent permitted by law. While every effort has been made to ensure that the information provided in this article is accurate, reliable, and complete as of the time of writing, the information provided in this article should not be relied upon to make any financial, investment, real estate or legal decisions. Additionally, the information should not substitute advice from a trained professional who can take into account your personal facts and circumstances, and we accept no liability if you use the information to form decisions.