Securing your home doesn't have to be complicated. Here are some simple ways to do it.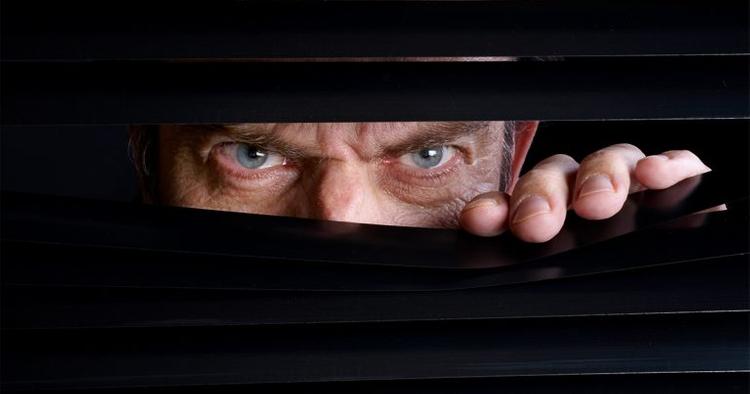 For those owning a home, security will always be a huge concern when considering where to stay and how to design your home. Security is one of the key reasons (besides affordability) driving more people to live in condominiums. Most newly developed high-rise units offer a host of built-in security features and protocols to deter burglars.
But what about those who live in landed properties or older high-rise developments with less sophisticated security protocols? How can you secure your home for peace of mind? We have some simple and easy tips on how to ensure that your home is more secure, especially if you have a long vacation looming, or an extended work secondment coming up.
→ Navigate Covid-19: Property knowledge, stay at home articles and tools. Get started now.
1. Secure your main door
This may seem obvious but a lot of people take it for granted.
It's becoming a bit of a fallacy to think that a burglar always comes in from the back door and in the dead of night. In fact, if anything, burglars have become wise to this fact and adjusted their strategies. A lot of burglaries now happen early in the morning and right through your front door. That's because trying to get in from the back looks suspicious to just about anyone. If you go in from the front door, it can look rather innocuous. Invest to make sure that your front door is properly secured.
Sometimes the more low-tech solutions may offer the best results, for example, deadbolt locks. Choose the ones with a 'throw lock', a metal extension that goes into the door frame. Also, invest in a good quality door that is sturdy and strong. Burglars will be deterred if the door looks tough to break into. Maintain them properly because even good doors can rot and crack over time. Be sure that your door is strong and sturdy at all times.
A quick tip: Ensure that your door hinges are always inside. It could be easier for a burglar to knock out a hinge that is on the outside.
2. Avoid overflowing mail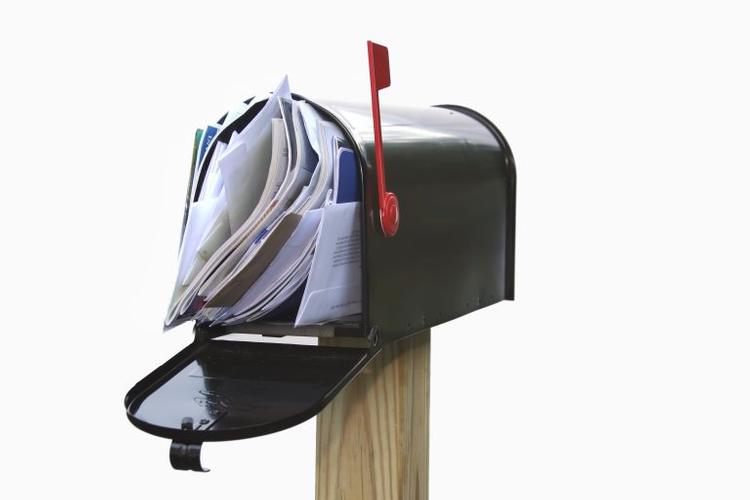 It's a clear sign that nobody's been home for a while
If your mailbox is overflowing, it can be a clear sign to burglars monitoring your home that you've been away for a while. This may expose your home to a potential break-in. Make it a habit to collect your mail periodically, daily if you can, even though it may mostly be junk mail that you can't be bothered with. This at least alerts potential burglars that there is someone in the house.
A quick tip: Ask a friend to empty your mailbox periodically when you are away on vacation so that it doesn't look like you are away for a long time.
3. Invest in motion sensor lights
These may have been around for a while now, but may still provide some discomfort to burglars looking for a night time score. A burglar may not be immediately aware of the fact that your home is installed with motion sensor lights. When the lights suddenly turn on when they are attempting a break-in, the shock could be enough to scare them off.
A quick tip: Place them at initial paths that you feel a burglar may likely take. Shocking a burglar early in his 'operations' may cause him to flee.
4. Go smart with some of your appliances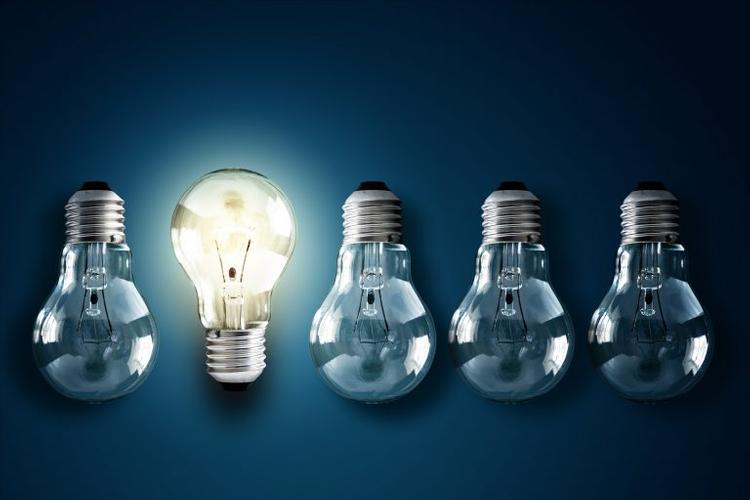 Simple technology can save you a ton of hassle.
Do-It-Yourself (DIY) home automation and smart appliances are getting more affordable and easier to install. Smart appliances basically allow you to control them remotely using wi-fi and mobile applications (apps). Smart light bulbs, for example, allow you to control your lights through apps while you are away. Installing some of them around your home compound is a great way to light up your home. It would not look like you are away because you've left the lights on for days.
Pair this with wi-fi ready security cameras and you can turn them on if you see anything suspicious on the cameras, even when you are away. This would most certainly make you feel safer about leaving your home unattended while you enjoy your vacation.
A quick tip: Consider scheduling them more randomly to throw off potential burglars.
5. Protect your social media
While you may think a burglar would only monitor a home physically and not digitally, it is not a risk you want to take. Many people have public social media accounts nowadays. If a burglar is meticulous enough, posting on social media about having fun in the Maldives could be a great invitation to try and break into your home, knowing that you are not there.
A quick tip: Post your holiday snaps after you've returned.
6. Make your garden the first line of defence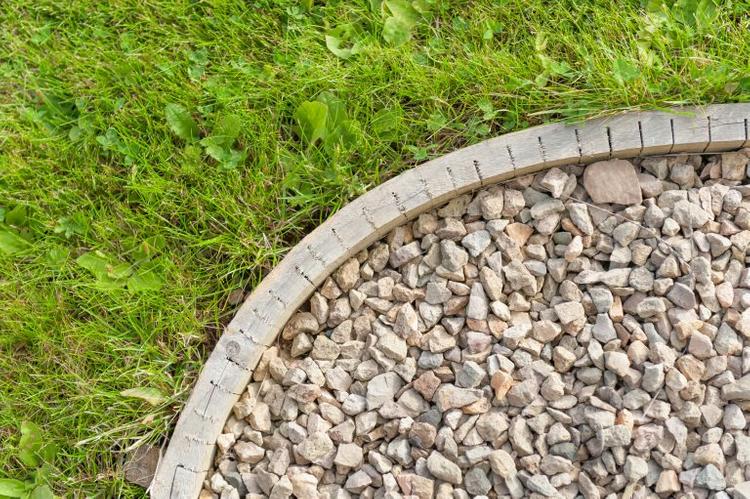 Gravel could be a good deterrent against someone sneaking around in your garden.
Something you can do, which you may not have considered, is to make your garden burglar-proof. How? You can plant thorny shrubs at the corners of your garden to make it rather inconvenient for burglars to deal with if they want to get in.
Gravel gardens are also a great way to deter burglars. It would be hard for them to negotiate their way through one without making a sound. On top of that, they also make your home compound look pretty.
A quick tip: If you have hedges, trim them often. This makes it harder for burglars to hide in them.
7. Careful about the trash you throw
We may not think much about our trash once we've put them out, but your garbage is often an indicator of what is in your home. For example, if you're discarding boxes for a lot of expensive electrical appliances, this may entice burglars. This would confirm that the 'score' could be substantial.
A quick tip: Drive those boxes to a recycling centre and drop them off. You can help the environment and secure your home at the same time.
8. Get to know your neighbours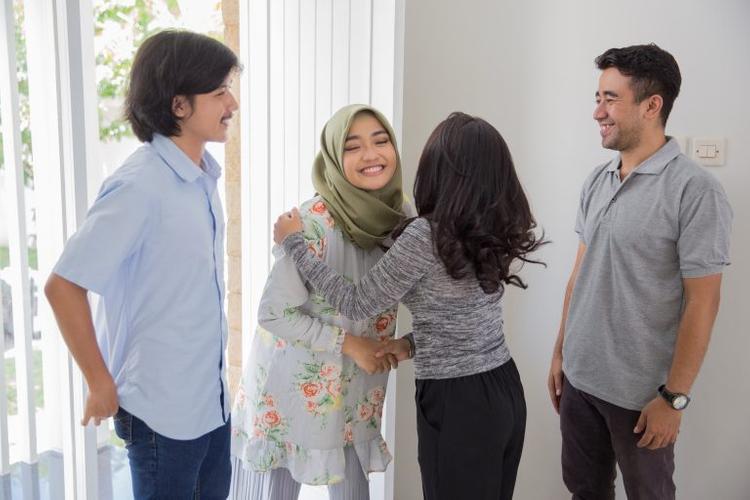 A little communication never hurt anybody.
This is the most low-tech solution of all but it may just be the most effective. In this fast-paced modern age, it's easy to neglect the connection with our neighbours. They are your best partners in home security. They can watch out for generally suspicious behaviour while you are away, notice if something does not appear right and call you if there is an emergency.
A quick tip: Leave more than one contact number with your neighbours when you are away. They can try these numbers, in case one is not reachable.
As you can see, making your home more secure doesn't have to be an expensive and elaborate affair. It doesn't always mean a high-tech alarm system with an armada of cameras (although if you can afford those, why not?).
But if you are looking for something simpler, consider some of these tips to help secure your home just a little more. A little thoughtfulness on the simple things can go a long way to ensuring that you and your family are safer.
Edited by Rebecca Hani Romeli
Disclaimer: The information is provided for general information only. iProperty.com Malaysia Sdn Bhd makes no representations or warranties in relation to the information, including but not limited to any representation or warranty as to the fitness for any particular purpose of the information to the fullest extent permitted by law. While every effort has been made to ensure that the information provided in this article is accurate, reliable, and complete as of the time of writing, the information provided in this article should not be relied upon to make any financial, investment, real estate or legal decisions. Additionally, the information should not substitute advice from a trained professional who can take into account your personal facts and circumstances, and we accept no liability if you use the information to form decisions.