Tercia Goh gives us the lowdown on spicing up your home decor when it looks too much like a page out of the standard IKEA catalogue.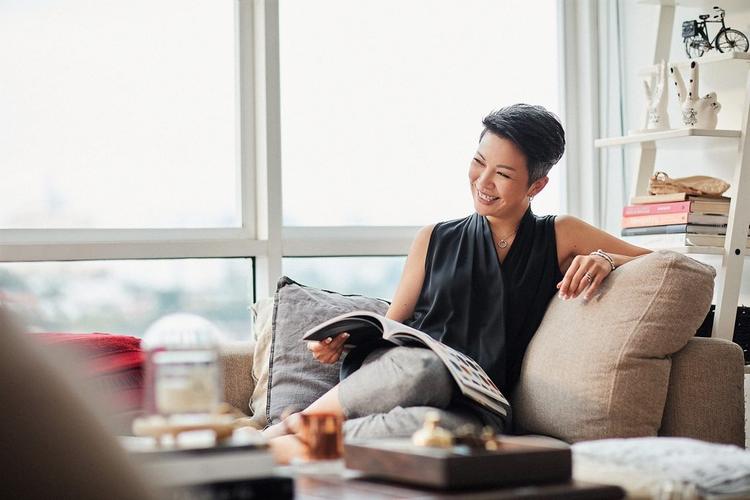 Whenever you visit a friend or colleague's home these days, you are bound to recognise one or two furniture items that look exactly like the one you have at home. Most Malaysians have the tendency to choose the safest and cheapest solutions for storage and furnishing, leaving most of us with the same, boring look that almost everyone else has.
Not sure how to spice things up? Well, Tercia Goh has given us a few tips she uses to decorate her very Instagrammable home. The marketing and scrapbooking enthusiast whose journaling journey has racked up a strong Instagram following reside in a duplex unit that overlooks KL, Bangsar and Petaling Jaya.
And Tercia does not limit her artistic expression to just journaling, she injects her personality into her personal space too. At a glance, her home decor screams absolute chicness. "I'd say my style has evolved over the years from shabby chic to an eclectic Scandinavian style while retaining rustic-esque elements in my decor," Tercia quips. "I don't think there's quite a word to encapsulate and sum up my style, but I'm sure many homeowners feel this way, that their home is unique."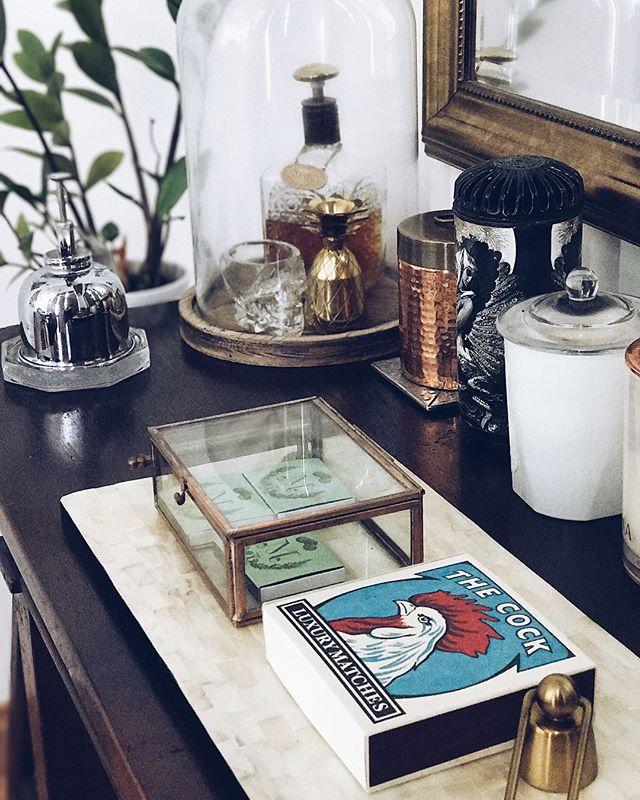 Having no experience in designing interiors whatsoever, Tercia has managed to hit the nail on the head with her decor, which is not only modern but expresses her individuality very well. "I used to work as a visual merchandiser, so perhaps it helped with developing a knack for curating and seeing potential in different spaces to evoke a certain mood," she says.
Are you ready to give your home a mini-makeover? Let's take a peek into Tercia's beautiful home!
#1 Marie Kondo says…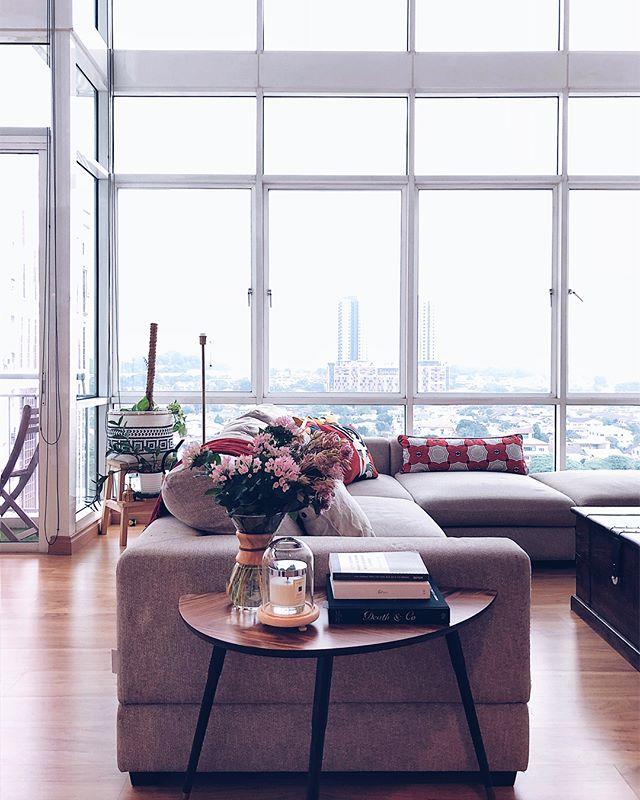 …if it doesn't spark joy, say thank you and remove it from your home! The main crux of a happy home is having a place for everything and making it easy to put things away. Clutter can really ruin the look of a home, no matter how nice or how expensive your furniture is. Tercia advises to remove anything that has outlived its purpose and no longer fits your style, and don't look back!
#2 Display unique items from your travels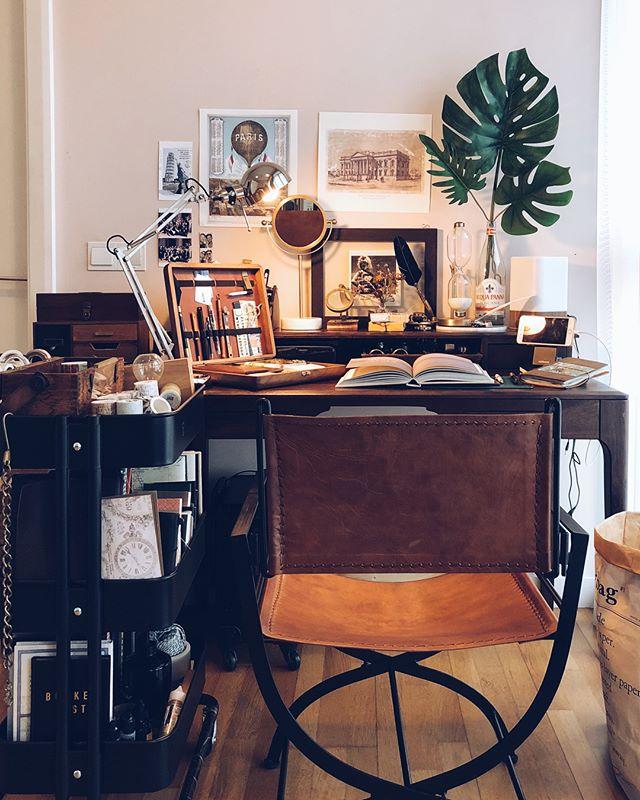 "I am an avid traveller and I love bringing home pieces from my various travels," Tercia says. "I'd say that some of my favourite items at home are a red blanket from Marrakesh in Morocco, a vintage Coca Cola mirror from Camberwell market in Melbourne, a white ceramic deer head from Chiang Mai and a black 3D printed skull piece from New York." Statement pieces are real conversation starters and they can also invoke memories. Fill your home with little roadmaps of your life experiences and you'll never grow tired of being at home!
#3 Channel your inner spirit animal into your home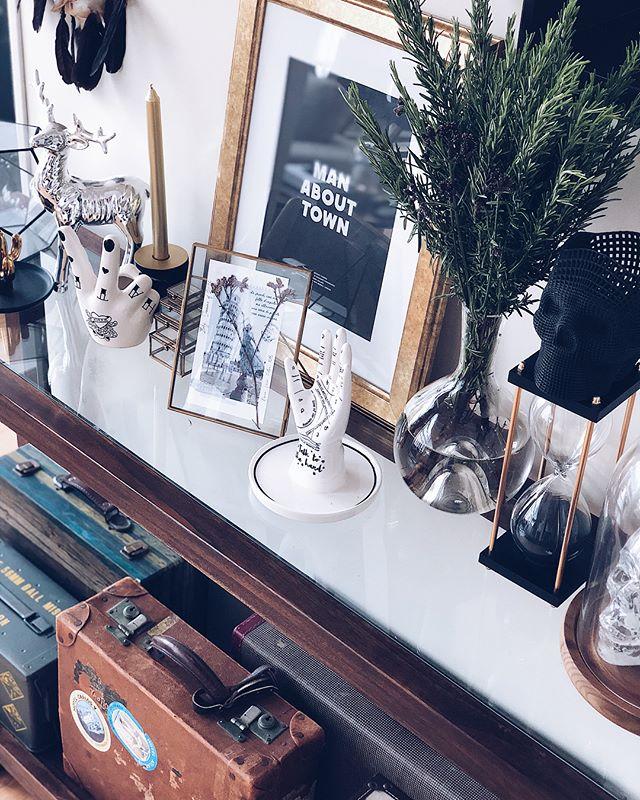 Having an animal theme may not be the worst thing if you choose your pieces wisely. Try choosing functional items that are not overly vivid in colour. Despite being an avid cat lover, Tercia's spirit animal is the majestic deer."I am very much influenced and inspired by my spirit animal. One would not be able to avoid spotting one in my home," she informs us. "From bar-ware to artworks, wall hooks and figurines, there are deers peppered everywhere as part of my decor if one looks close enough!" If that isn't enough, her Instagram handle is @SKYBAMBI – go figure!
#4 Do not be afraid of mixing colours and textures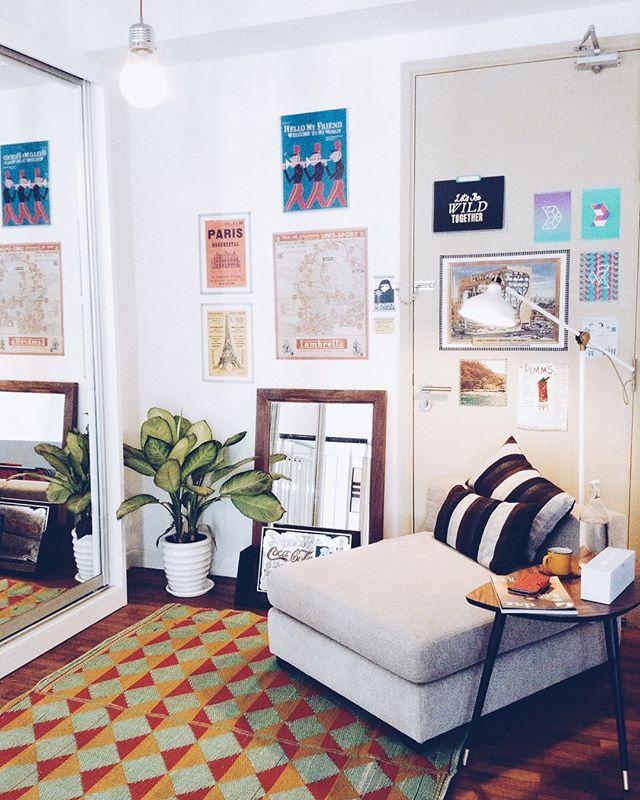 Sometimes, a pop of colour can be just what your home needs. Smooth surfaces may seem appealing to most, but mixing it up with various textures can add an interesting depth to your home. "Your home should embody who you are without much explanation. Personally, I keep to a particular colour scheme. I like muted colours for my furniture. For decor, I gravitate towards wood, linens, leather, brass and copper," Tercia says. "I love adding bold accents in the mix, like red doors, Frida Kahlo artworks on the wall and patterned rugs." In other words, have fun with mixing and matching, but let things clash once in a while!
#5 A touch of green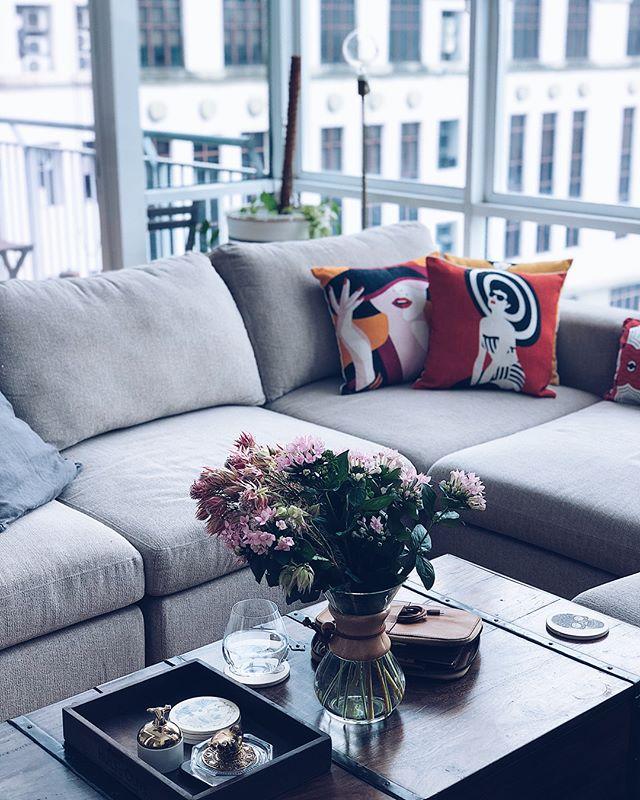 "Plants always liven up a home! Get some nice luscious indoor plants to add some greenery and bring elements of nature into your home," Tercia advises. Your chosen plants can range from small succulents to big indoor palm fronds. Not only does it help regulate and remove toxins from the air, but it gives a homey feeling – not to mention, what perfect props they make for your daily #OOTD.
MORE: Top 5 houseplants that can remove indoor toxins
#6 Modular furniture is the new black!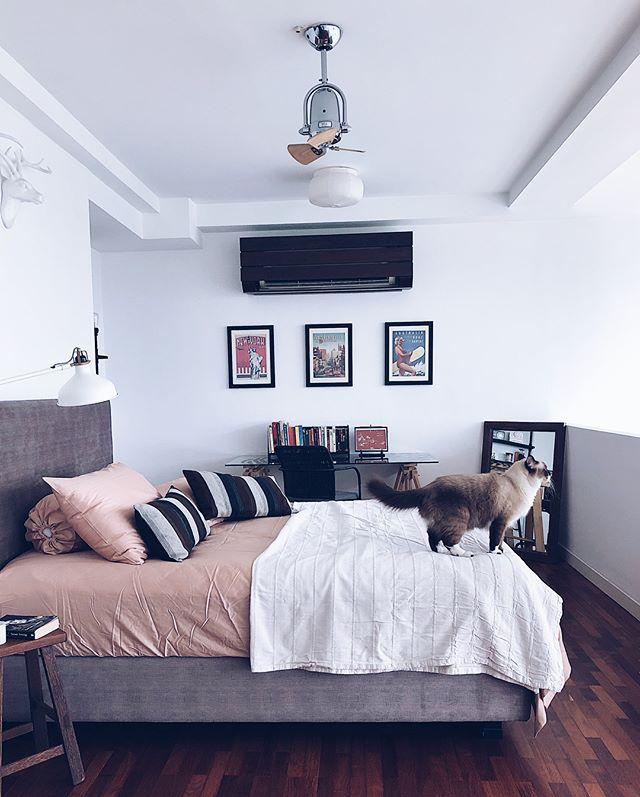 What does modular mean? It's referring to furniture pieces that are not built-in or secured to a certain surface – it could sometimes mean a unique design/function that allows it to be used in several ways. It's considered good feng shui to move things around annually, but it also gives you the chance to change the look and feel of your home. Tercia agrees, "I personally do not like built-in shelves and bed frames. I feel that it is too limiting. I for one, love that I can change the view of my sleeping area or the layout of my L-shaped couch. A small adjustment can renew and refresh a space with little effort!" What's more, modular furniture design is beginning to be quite trendy and can be easily purchased from most furniture shops these days.
#7 Let go of the idea of "perfection"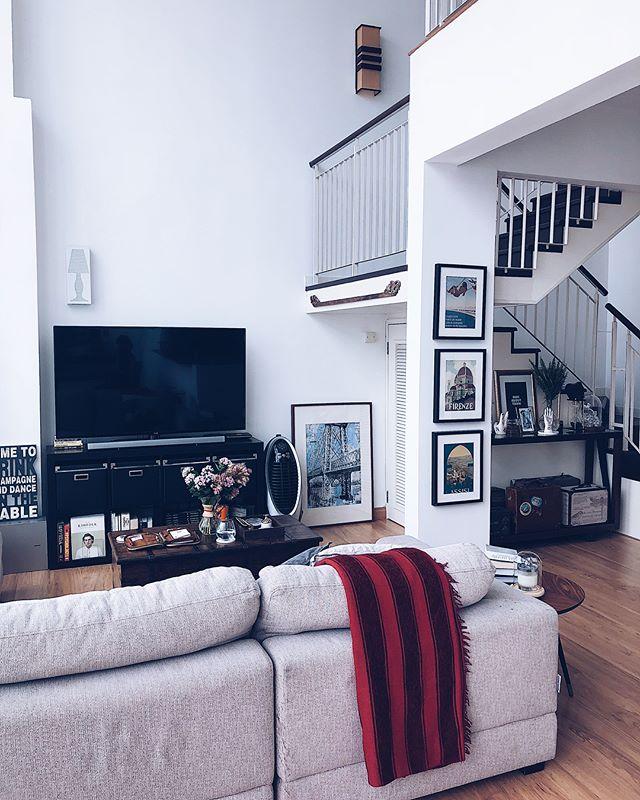 We all love those gorgeous homes shown in home interior magazines, but do we really want all that perfection? "Your home is not a showroom. It needs to be lived in. A little scuff here and there is alright, it shows that the home holds memories. It is part of its character," Tercia believes. "A candle that has never been lit can look nice on the mantle but it also breathes life into your space when it is used and appreciated. Let your items live its purpose."
And there you have it! If you need more ideas for your next home makeover, try creating a mood board first so that all your ideas are cohesive and you have a clearer idea of what to buy.
Tercia advises, "Pinterest is a great source for discovery. I also love taking pictures of various interiors when I travel. I love staying at AirBNBs for the sole reason of being able to experience someone else's home! I get a lot of inspiration that way. What works, what doesn't work. I like my home to feel like an instant hotel, that you could just move in and feel right at home!"
Happy redecorating!
Tercia can be found on Instagram and you can learn more about her through her website.
Disclaimer: The information is provided for general information only. iProperty.com Malaysia Sdn Bhd makes no representations or warranties in relation to the information, including but not limited to any representation or warranty as to the fitness for any particular purpose of the information to the fullest extent permitted by law. While every effort has been made to ensure that the information provided in this article is accurate, reliable, and complete as of the time of writing, the information provided in this article should not be relied upon to make any financial, investment, real estate or legal decisions. Additionally, the information should not substitute advice from a trained professional who can take into account your personal facts and circumstances, and we accept no liability if you use the information to form decisions.