You need to be smart and thorough with planning at every stage before you finally sign up for a particular home loan plan.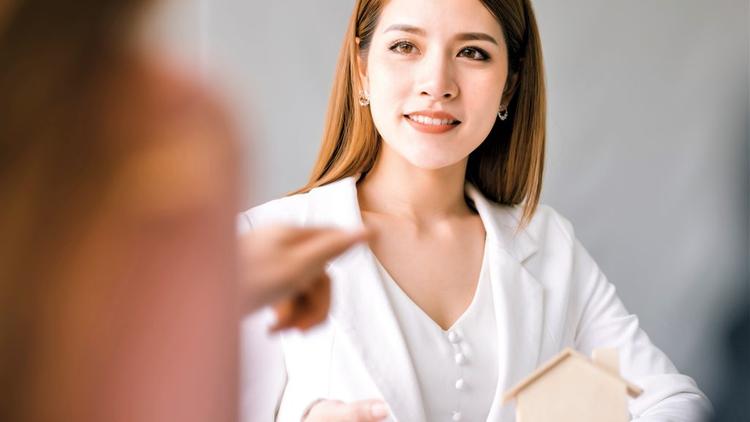 There's more to buying a new home than just scraping together money for down payment and finding a good home loan provider.The first step is to find a property (after extensive research) that suits your budget without compromising on your requirements.
Then comes years of financial planning to boost your savings which can fund a considerable down payment and minimise your loan dependency. All this might appear daunting, especially for first-time home buyers, but believe us, things get sorted once you're in the groove!
You need to be smart and thorough with planning at every stage before you finally sign up for a particular home loan plan. And we're here to help you through this journey.
Here are 6 useful tips if you're planning to take a home loan in Malaysia.
1. Understand the different kinds of home loan products
In Malaysia, you can choose between two kinds of home loan products – conventional home loans and Islamic home financing.
To begin with, a conventional loan requires you to repay the borrowed sum along with interest at the prescribed rate to the bank. In a conventional home loan, the prescribed interest rate depends on the bank's Base Rate (BR) that's variable, and fixed interest rates. If you ever miss a payment, you stand the risk of being charged with compounded interest that may be capitalised and subjected to additional interest.
On the other hand, Islamic financing involves a principle of diminishing partnership, wherein you as a buyer and your bank jointly own the property you wish to buy, for a specified lease period. You're then required to pay a monthly rental amount that serves to redeem the bank's share of your home. Once this period of the lease expires, you become the sole owner of the property as long as you've made all the payments in time.
It's important that you choose the right kind of home loan – conventional or Islamic – based on your unique needs.
2. Never take a loan you cannot afford
Taking a home loan can be the biggest financial decision of your life. So failing to plan ahead can lead to financial doom, especially if you can't afford it. Keep in mind to plan your finances thoroughly before you decide to take up the sizeable burden of a home loan. As such, getting complete clarity on how much loan amount you can afford is a must. Here are two tips:
Stick to your budget: Fix a budget based on your affordability before you begin looking for a house and try your best not to exceed it. It's easier said than done as you'll often feel tempted to go for expensive (but better) options. Having said that, don't compromise on basic things like space, connectivity and location of your chosen property to fit your budget. Instead, try and boost your savings further so that you're able to afford it. At times, increasing your income is the best way to boost your savings.
Keep a check on your total loan commitment: There is a cap on your total loan commitments (including personal loan, car loan, credit card dues and new home loan instalment), and it's called Debt Service Ratio (DSR). Usually, DSR is maximum 70% of your net monthly income (it's at times lower for lower income groups and higher for upper income groups). So keep in mind that all your existing debts (including your new home loan premiums) should not exceed 70% of your net monthly income.
3. Decide on your 'loan flexibility'
Majority of home loan packages in Malaysia fall under three main categories – term loans, semi-flexible loans, and fully flexible loans.
A term loan comes with a fixed interest rate and loan tenure, which means you pay the same sum every month until the end of your loan tenure. However, you don't get any flexibility when it comes to paying more than your monthly instalment and reducing the overall interest that's payable to the bank.
On the other hand, a fully flexible loan avoids this issue of being inflexible by giving you the freedom to pay additional amounts whenever possible. In this type of loan package, the interest rates are calculated every day against your loan's reducing balance. As the loan is linked to a current account, all additional payments you make can be withdrawn in case of an emergency.
Lastly, semi-flexible loans combine the features of term loans and fully flexible loans. This means that you usually pay a fixed monthly instalment for the loan tenure. Additionally, you're allowed to make part payments if you wish to pay off the loan quickly. The downside to semi-flexible loans is the fact that you incur penalties or additional charges in case you wish to withdraw the part payments for an emergency.
Consider the pros and cons of each of these and then choose a plan that best suits your requirements.
4. Keep track of reforms impacting the mortgage industry
Bank Negara Malaysia constantly introduces updates and reforms in the field of mortgage financing. From a cap on financing in case of multiple properties to a limit on the amount you can borrow, there's a number of home loan policy changes and announcements that you need to keep a track of before you commit to buying a new home.
Also, keep an eye on BNM announcements regarding changes in Overnight Policy Rates(OPR) that may have a bearing on home loan interest rates. OPR changes are included in BNM's Monetary Policy Statement (MPS) that is released after every Monetary Policy Committee (MPC) Meeting.
5. Start working towards improving your credit score today
You might be aware that your credit score makes a huge impact in determining what kind of home loan packages banks will offer you. So start working towards improving it right now, even if you plan to go for a home loan after 2 or 3 years.
Steps like clearing outstanding debts on your personal loan, car loan and credit card, never missing any payment deadline and avoiding fresh personal loan or credit card applications without repaying existing dues are some suggestions.
6. Ace the 'interest rate' game
There are a few things you can do in order to bag a loan at an interest rate that best suits your requirements. Here are a few tips:
Shop around

: Many of us, in our desperation, settle for the first home loan offer that we come across. You'll be well-advised to put in ample online research to scrutinize different loan plans offered by banks, consider each of their pros and cons, and finally settle down for the option that's most feasible for you.

Even 'low-interest rates' come at a price

: A natural reaction for anyone looking to buy a new home is to seek a loan package that offers the lowest rate of interest. While this may seem profitable on the outside, a closer look at the terms and conditions of the loan package will give you an idea if it's worth the hassle. Loans with lower interest rates usually come with less flexible terms, such as a 5-year lock-in period or a high penalty in case of early settlement. Be sure to do your due diligence before deciding on a loan package as a high-interest rate might equate to more flexible terms that may be more favourable to you going forward.

Negotiate:

 

Lastly, never underestimate the power of good-old negotiations. Based on your financial standing, job stability and credit score, a bank might give you a better home loan offer if you negotiate properly. Also, don't forget to reach out to the bank that handles your main account (salary savings or current). It's not uncommon for banks to walk the extra mile to retain their existing customers by extending better offers at lower interest rates.
Disclaimer: The information is provided for general information only. iProperty.com Malaysia Sdn Bhd makes no representations or warranties in relation to the information, including but not limited to any representation or warranty as to the fitness for any particular purpose of the information to the fullest extent permitted by law. While every effort has been made to ensure that the information provided in this article is accurate, reliable, and complete as of the time of writing, the information provided in this article should not be relied upon to make any financial, investment, real estate or legal decisions. Additionally, the information should not substitute advice from a trained professional who can take into account your personal facts and circumstances, and we accept no liability if you use the information to form decisions.