5 reasons why Mont Kiara is Malaysia's most popular address
Mont Kiara listings on iProperty.com.my have been viewed over 12 million times in just 8 months – Let's find out what makes this neighbourhood great.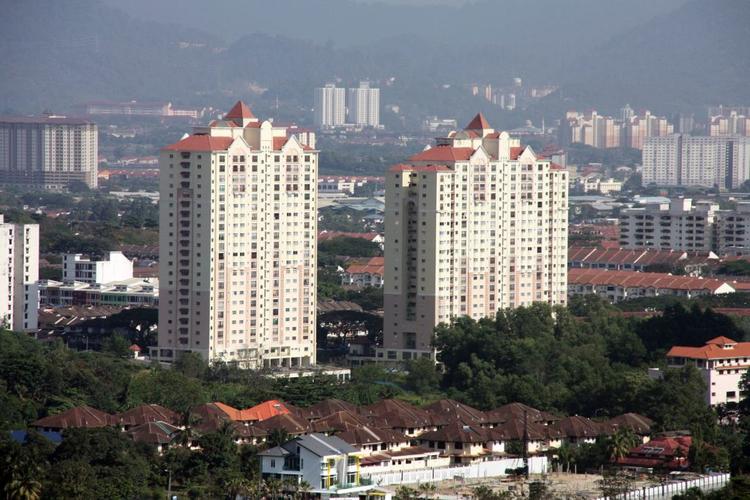 If Malaysia has a 90210 postcode (that's Beverly Hills for you), that place would be Mont Kiara. Long past its days as a rubber plantation estate land, Mont Kiara has matured into a well-connected, fully equipped and exclusive township. Not to mention, it's right next door to the Istana Negara in Damansara Heights – lending Mont Kiara a touch of regal glamour.
Mont Kiara is not just considered the 'it' place to dwell in, it is also the ideal location for homebuyers in KL due to it having the perfect LiveWorkPlay trifecta. And we have the numbers to prove it – Our search data shows that Mont Kiara listings on iProperty.com.my have been viewed over 12 million times from January to August 2018. 
You can't deny the fact that just the name alone draws an aura of awe from most Malaysians. Saying you live in Mont Kiara gives others a perceived impression of 'financial success'. 
Some people might only see a collection of high-rise buildings, but these developments scream exclusivity – most are very low-density and at most house 4 units per level. Touted as 'bungalows in the sky', Mont Kiara condominium units are known for their generous sizes; a typical home hovers around the 2,000 sq ft mark and it can go up to as high as 7,000 – 8,000 sq ft.
MONT KIARA FUN FACT: The best performing rental property in Malaysia in 2017 went to a condominium in Mont Kiara, where it recorded a rental yield of 10.6%.
But wait! Here are more awesome reasons why it is a great place to live in:
1. Well-connected to major townships 
Being surrounded by major highways (as shown below, in yellow) on all sides, Mont Kiara's location is on point, so to speak. It boasts fantastic connectivity and is linked by 4 major highways; North Klang Valley Expressway (NKVE), Duta-Ulu Kelang Expressway (DUKE), Kerinchi Link and Penchala Link. 
Through these links, it is extremely convenient to travel to other happening areas surrounding Mont Kiara, namely Sri Hartamas, Damansara, Kuala Lumpur city centre and Bangsar. Of course, the town itself already contains so many exciting venues that wandering out is almost unnecessary.
What takes the cake however is Mont Kiara's streetscapes which promotes walkability. It is one of the few neighbourhoods in Kuala Lumpur which boasts large and well-maintained pathways, making it super convenient for residents to walk almost everywhere. Also, the work, home, leisure, commerce and school components in Mont Kiara are close enough to one another to make daily travel on foot or by bicycle viable, and travel by car unnecessary.
Should you drive through the township, you will observe kids walking home from school, residents jogging in the evening and groups of people strolling to the nearby shops or mall. One can easily go from sipping a cup of artisan coffee at a hipster cafe to shopping at KL's best malls without worrying about long drives or being late for anything.
Living here means you can tune in and out of the city's hustle and bustle at will because,….
2. A green sanctuary is just a hop, skip and a jump away
Mont Kiara is one of few townships that actually has a major green lung in its backyard – Bukit Kiara. The vast 25 acres of greenery serves as a great place for locals to carry out various activities; from walks to running events and even weddings! Weekends are always abuzz with large numbers of families and people (near and far) on hikes or testing out dedicated bike trails; which have many technical sections, jumps and berms (angled turns). Best of all, the Bukit Kiara trail is just 4.5km away from Mont Kiara. 
Taman Rimba Kiara ttdi, the connecting public park is also a great place for bird-watching enthusiasts as it homes 48 species of birds, which includes the Oriental Pied Hornbill and Brahminy Kites, which are classified as a Totally Protected species. Even urban sketchers are known to have occasionally caught a rare bird or two on paper here. Grab a pair of binoculars and experience it for yourself – for free!
Even if you're not an outdoorsy person, most areas of Mont Kiara have little pockets of greenery against a grey backdrop. Developments here are well-thought out when it comes to having a balance between design and function; nature has been elegantly fused into the concrete jungle, giving one a utopian feel.
CHECK OUT: How to buy a house in Malaysia in 12 steps
3. Fully adequate for a Live-Work-Play lifestyle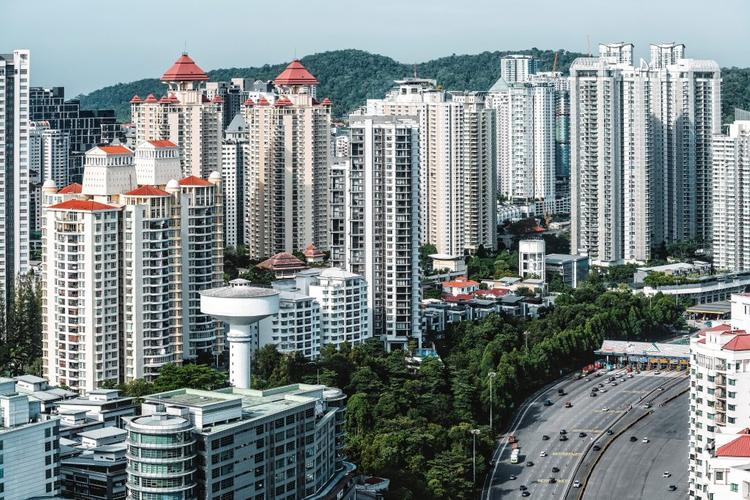 Nirian | Getty Images
Why do expats favour Mont Kiara as a top choice for living in? It's simply due to the convenience of having everything you need in one area. In terms of living, there are a number of quality residences developed by highly reputable developers like UEM Sunrise Bhd, Sunway Bhd and YNH Property Bhd – so choices are endless to suit various household sizes and styles.
These residences are usually part of a mixed development, with retail and commercial components integrated within – great examples are Arcoris Mont Kiara and VERVE Shops Mont Kiara. Who wouldn't love having a Jaya Grocers, boutique shops, a pharmacy or a kickboxing studio right below their home?
When it comes to work, you will find plenty of SOHOs, office units and business centres located in Mont Kiara. Not only is it an attractive location for startups and SMEs to set-up offices, but the thought of driving less than 20 minutes to work is practically bliss for most people. This saves time and fuel, plus you definitely won't need the added stress of unbearable traffic.
Leisure-wise, Mont Kiara has more than just Bukit Kiara trails to offer. Recreational activities can be carried out in Bukit Kiara Equestrian & Country Resort, Selangor Club, Kuala Lumpur Golf & Country Club and the Bukit Kiara Sports Complex. Alternatively, the neighbourhood mall, 1Mont Kiara and popular hangout spot, Solaris Mont Kiara house numerous excellent dining options, breweries and bars as well as a variety of dance studios, gyms and yoga studios.
Let's admit it, most of the latest gym/fitness trends such as Soul Cycle, kickboxing, Jumpingfitness and Brasilian fitness, to name a few – first begun in Mont Kiara, thanks to its exclusive address and large expat community. Gym rats would have a field day in Mont Kiara, that's for sure.
So much to do, so little time to do them all!
DID YOU KNOW: In August 2018, Mont Kiara was one of the 10 neighbourhoods in Kuala Lumpur which received a grade A rating from Kuala Lumpur City Hall (DBKL) for being an exemplary township in rallying their communities together to keep their areas clean and safe.

4. A great network of schools
There is a reason why Mont Kiara is a top favourite among expatriates; those with children especially are known to rent in the neighbourhood just because of the numerous top-notch, international schools located there. These include Mont Kiara International School, Garden International School and Lycee Francois de Kuala Lumpur. Even if you do not fancy sending your child to an international school, there are plenty of government schools in the neighbouring towns that are only slightly farther away.
Also read the Ultimate Guide to Mont Kiara which will tell you everything you need to know about the neighbourhood,  and the Top 5 Most Sought After Properties in Mont Kiara.
The fact that we're talking about education does not mean that it only benefits young, schooling students. Working adults can also benefit from the variety of learning centres to pick up foreign languages and exchange cultures – this is due to the diversity of expats, who, contrary to popular belief are not all from the US/UK only. Mont Kiara has a large population of Japanese, Korean and French expats; with a sprinkling of Spanish, Nigerian, European nationalities.
READ: Guidelines for foreigners buying a house in Malaysia
5. It is a food & shopping mecca
Due to the mix of foreigners Mont Kiara gets, its food scene has become a melting pot of cultures with restaurants specialising in each of its local delicacies popping up. You can even find quirky eateries that experiment with fusion food – Ever heard of Indian-style tacos? Only in Mont Kiara, folks.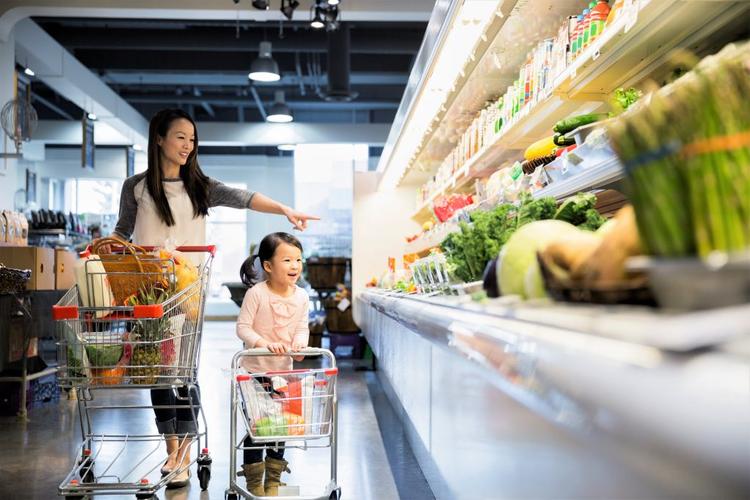 Hipster cafes are also a given, and although Mont Kiara will not claim to have all of the best coffee and brunch places here, it's good enough to keep even the most discerning food critic happy. The best part is that residents don't actually have to travel far or drop by a mall to get their dose of good food or retail therapy. Mont Kiara is dotted with clusters of shoplexes, which features a row of retail shops from bakeries to cafes and pubs. Some of these vibrant complexes include VERVE Shops, Shoplex Mont Kiara and the recently opened Kiara 163.
Meanwhile, neighbouring Solaris Mont Kiara is famous for its variety of yummy Korean and Japanese food.
An open-air bazaar is held every Thursday too at Plaza Mont Kiara, where you can get all sorts of goodies from organic foodstuff to handcrafted clothing.
For more dining, shopping and nightlife spots, you can easily head over to Publika and Hartamas Shopping Centre, which are just a stone's throw away. Even the thought of travelling to the heart of KL to indulge in Pavilion or KLCC mall is a no-brainer due to the easily accessible highways.
Have we reeled you in yet to the charms of being a Mont Kiara resident? Let's not forget that most of the properties here are freehold – which means you benefit from higher price appreciation, quicker transfer of ownership and the absence of an extension of lease upon expiry.
A richer quality of life is also to be expected, so if you're ready to live large, start your Mont Kiara home search today!
Edited by Reena Kaur Bhatt
Sign up and stay updated
Get the latest property insights from industry experts and real estate guides in Malaysia.
By subscribing, you consent to receive direct marketing from iProperty.com Malaysia Sdn Bhd (iProperty), its group of companies and partners. You also accept iProperty's Terms of Use and Privacy Policy including its collection, use, disclosure, processing, storage and handling of your personal information.