Archived Listing - Ladang Bukit Cantik, Kahang, RM 208,943,000
Ladang Bukit Cantik, Kahang, For Sale at RM 208,943,000 is no longer active which means that the listing has expired or the property has been taken off our search result listings.

Active listings that fulfill similar criteria can be viewed towards the end of this page.
Ladang Bukit Cantik, kahang Johor D...
ladang bukit Cantik, Johor
RM 208,943,000
Asking Price : RM 208,943,000
Occupancy : Vacant
Posted Date : 14/01/2012



This coverage information is indicative only and is not a guarantee of service availability at this property. To get the latest coverage information, visitHERE
Description :
*********first come first serve******first come first serve****
Call KEE 0196644889
-Ladang Bukit Cantik, Oil palm, 3-5 years tree, have mini factory
-38,000 per acer
-5498.50 Acres (2225.1 Hectares)
-Asking RM208,943,000
-Agricultural Land
-Freehold 4284.5 & Leasehold 1214

-----------------------------------------------------------------
Ladang Bukt Cantik untuk dijual RM38000/- seekar
Siap dengan kilang kelapa sawit
5498 Acres
first come first serve
masih beroperasi
Maklumat lanjut Hubungi segera
Bukit Cantik Estate for sale RM38000/- pre acre
with oil plam mill working 30-40tan perhour
free hold 4284.5
leasehold 1214
estate maintenance Good and on going concern

Recent Sales Transactions
Average Price
Average Price Psf
How this was calculated
˅
Rental Yield
Rental Price Trend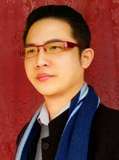 6019-66......
Click to view number