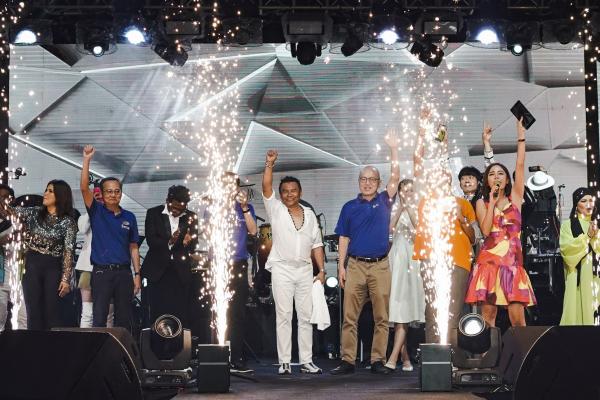 SELANGOR, September 9 – It was a joyous moment as 6,000-crowd flocked to Setia EcoHill Walk for the Setia 'Live Out Loud' concert on 3 September to watch acts by five Malaysian artistes.
Held by S P Setia, the concert was held in conjunction with the opening of Setia EcoHill Mall, the retail component of Setia EcoHill Walk which will be officially launched on 15 September.
With Baki Zainal and Caely See as hosts, the concert opened with an uplifting drums and percussion performance by Malaysian performing arts group Hands Percussion.
Santesh took the stage as the first artiste to perform for the evening, with his hit song "Amalina" and brought the stage to life with "Shocked" and "Jiwang".
Priscilla Abby serenaded the crowd with her covers of Mandarin hits "Gulf of Alaska" and "Birds and Cicadas", followed by her first live performance of her new song "Don't Make Me Like You Too Much".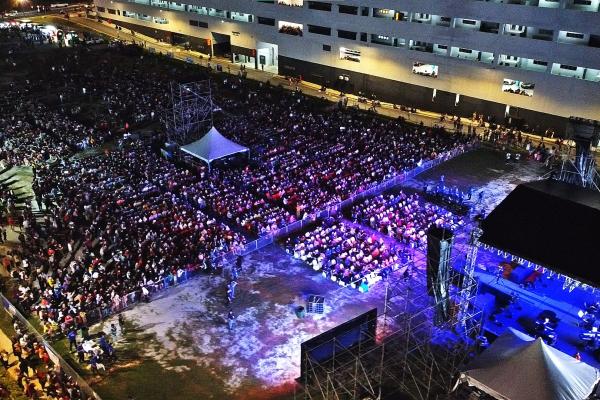 One of Malaysia's top Malay singers Hael Husaini uplifted the concert with beats of "Hati", "Medley", "Kelentang Kelentong" and "Sama Seperti Dulu", followed by a special appearance of pop group The15.
Making a special return to Malaysia for the concert, Nicholas Teo delighted the crowd with his timeless signature songs "Prince", "There's No If", a medley of "Loneliness" and "Mistake After Mistake", "Who Will You Think Of" and "Tears From Polaris".
Datuk Zainalabidin closed the concert with all-time favourite hits "Senang Senang", "Damai IV", "Debu Liar", "Telaga", "Manis", "Khayalan", "Hijau" and "Ikhlas Tapi Jauh"
The artistes were backed by composer and musician Mac Chew, pianist Jenny Chin, percussionist Steve Thornton and guitarist Shamril.