A full recovery in 2021 is still challenging, as there are key risks that could derail the pace of an expected V-shaped recovery such as political instability, execution of the proposed 2021 Budget and cash handouts and initiatives to reduce the unemployment rate. Not forgetting the implementation of MCO 2.0, which is expected to produce economic headwinds in Q1.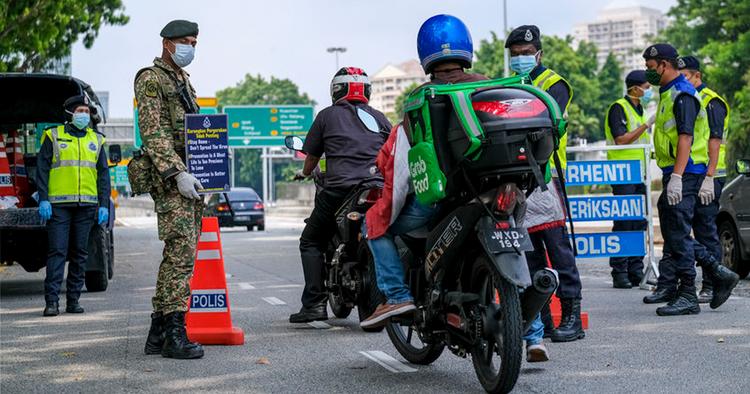 By all measures, 2020 has been a total washout year for the global economy. The unprecedented COVID-19 pandemic did not only trigger the deepest global recession since World War II, causing the global GDP to contract by 5.2%; but it also led to the most synchronized global downturn on record, with per capita incomes shrinking in the largest fraction of countries since 1870.
However, the coming calendar offers some glimmer of hope, as the global economy has seen an improvement in recent months, i.e across-the-board recovery for the world's second-largest economy – China – with a heightened level of momentum sooner than expected. As such, people across the world are eagerly anticipating whether the global economy will recover in 2021, and if yes, what is the pace of revival.
What are the plausible paths of economic recovery?
The most debated topic now is the plausible recovery paths that could happen to the global economy. In general, there are four distinct recession-recovery shapes that could have implications to the global economy: V, U, W, and L (Figure 1).
A V-shaped recovery is definitely the most preferred scenario, as the sharply declined economy immediately bounces back to its previous peak within a few quarters. A typical example of the V-shaped recovery is the Asian Financial Crisis experienced by Malaysia in 1997 – 1999, where the country's economy suffers the most severe decline than ever, but then followed by a strong recovery within 5 quarters. In fact, Malaysia also experienced the Dot-com Bubble in 2000 – 2002 and the Global Financial Crisis in 2007 – 2009, prior to the COVID-19 recession. One commonality of these past recessions is that they all showed a V-shaped recovery.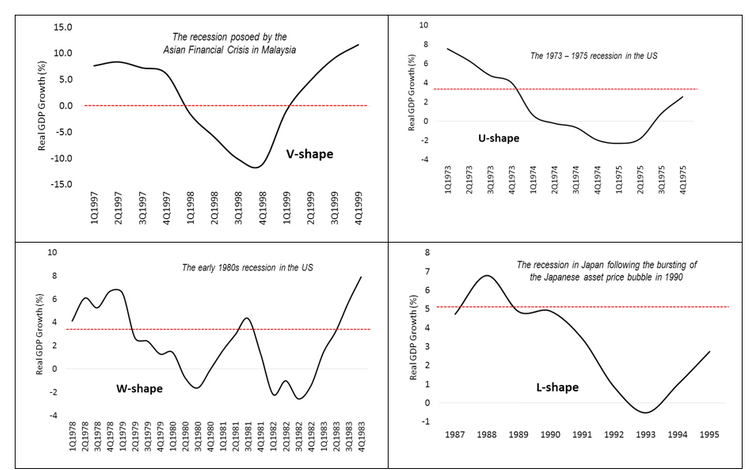 A typical example of the U-shaped recovery is better characterized by the 1973 – 1975 recession in the US, where the country's economy stagnates up to two years before gaining back a healthy rise. The early 1980s recession in the US presents a W-shaped recovery scenario, where the economy falls into recession and recovers within a short period; then, falls back again before the final recovery, giving a "down-up-down-up" pattern resembling the letter W. Being the worst-case scenario, a L-shaped recovery exhibits a slow come back that could take several years or even decades, which is best depicted by the recession in Japan following the Japanese asset price bubble burst in 1990.
Amid the current Covid-19 pandemic induced recession, we are most likely poised for a V-shaped recovery, given that the slower Malaysia GDP contraction of 7% in 3Q2020 versus a 17.1% contraction in Q2. A rapid recovery is also evidenced by the improved consumer sentiment index (CSI) – from 51.1 in 2Q2020 to 90.1 and 91.5 in the subsequent third and fourth quarter – following the reopening of commercial activities; coupled with better performances presented by other economic tracking metrics, such as the increased volume of property transactions from 42,609 units in 2Q2020 to 89,245 units in 3Q2020, and the increase in bank loan applications from RM51,853 million in 2Q2020 to RM106,249 million in 3Q2020 (Figure 2).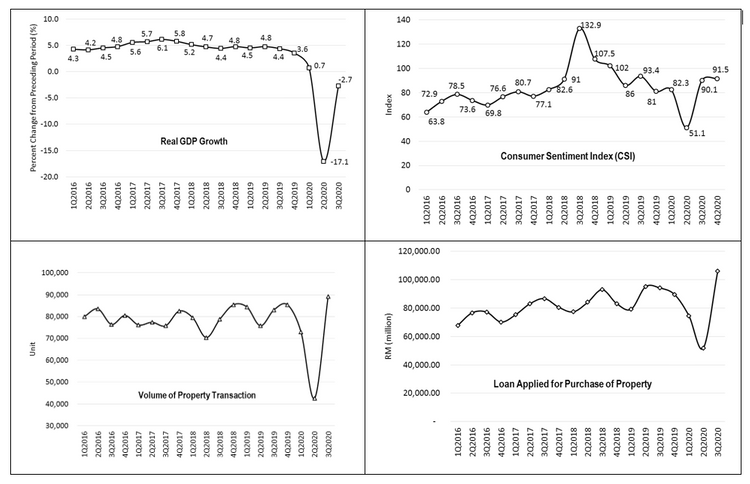 While a full recovery to the pre-pandemic economy seems to be on track, it is still subject to uncertainties as Malaysia's economy is no longer depending solely on its fiscal stimulus package and efficiency in controlling virus outbreak, but also relying on how well other countries perform in limiting both the health and economic damage, as well as how soon the global trade can resume.
It is possible that the expected V-shaped recovery could turn into U-shape if there is any further lockdown of economic activities, or even turn into W-shape if the vaccine rollout does not show its promised effectiveness.
Could we be in for a K-shaped economic recovery?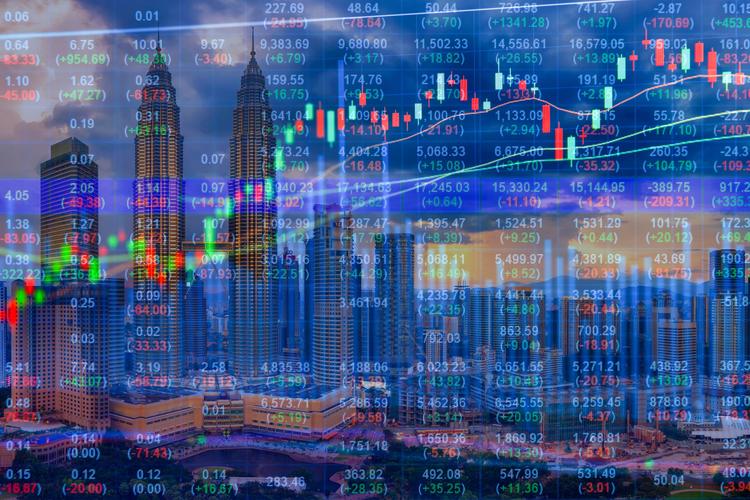 Given that those economic sectors that require physical contact – travel, entertainment, hospitality, cruises, traditional retailers etc. – are hard hit by the pandemic; while sectors that capitalizing the use of devices, cloud, and internet services are not only able to limit the impact of lockdowns and social distancing, but perform even better than before the pandemic; it is not hard to perceive that K-shaped recovery would be the most possible recovery trend than any of the above-mentioned shapes.
A K-shaped recovery is a term used by economists to depict an uneven recovery among various segments of the economy; where some areas will bounce right back to normal once the recession is over, and the rest experiences a slower growth or even further decline. Such divergence of growth not only occurs among industry sectors and business segments but is also apparent in different income groups, age groups, educational levels, races, and gender.
Higher-income groups may see a tempting come back in the post-pandemic era, as they are wealthier and in control of much resources. This is as opposed to those lower-income or vulnerable groups, where they may probably see their economic situation continues to decline. Likewise, tech fortunes and those that can work from home (WFH) are deemed to reach all-time highs during the pandemic, while low-skilled, blue-collar workers, and those that cannot work remotely are likely to suffer the most.
Why is it not exactly a good thing?
The K-shaped recovery is getting more and more concerns as it presents an uneven recovery that could lead to fundamental changes in the structure of the economy, thereby resulting in "inequality" in society.
Inequality is not a new phenomenon as it has been prevalent across the society irrespective of economic conditions. Instead, the K-shaped recovery is just a reiteration of what is called the "bifurcation of the economy" since the early 1980s across the global economies. It is brought back to attention again as the current virus-induced recession is deemed to further widen this gap.
Other concerns over the K-shaped recovery are the missing key context. One should realize that the associated economic implications have a lot to do with how the aggregate macroeconomic data are itemized and analyzed. In fact, the V-, U-, W-, and L-shapes are characterizing a broad recovery/recession scenario that details the economy-wide aggregate macroeconomic variables such as GDP, national employment rates, and inflation in the country level. In contrast, a K-shape represents the track of separate disaggregated economic variables in relation to their own rates or levels, such as the employment in different sectors or various income levels across society. Since economic growth and rebound always prove to be uneven in disparate economy sectors, it is, hence, normal to find divergent outcomes in the K-shaped graph.
A K-shaped recovery would definitely take place in the aftermath of a recession when different sectors of the economy begin to recover at different speeds, in different periods, or to different extents. This is of particularly true in the current COVID-19 recession, as it is a byproduct of government-induced efforts to contain the pandemic by purposely keeping people away from their economic activities, and subsequently reducing the ability of certain businesses to operate. Some experts think that the pandemic is only going to make things worse as it imposes uneven implications to the economy. However, there is good reason to expect such "inequality" to fall once the pandemic is brought under control and the accompanying economic lockdowns are lifted.
CHECK OUT: EPF i-Sinar: The pros and cons of withdrawing money from Account 1
Which economic sectors are doing well?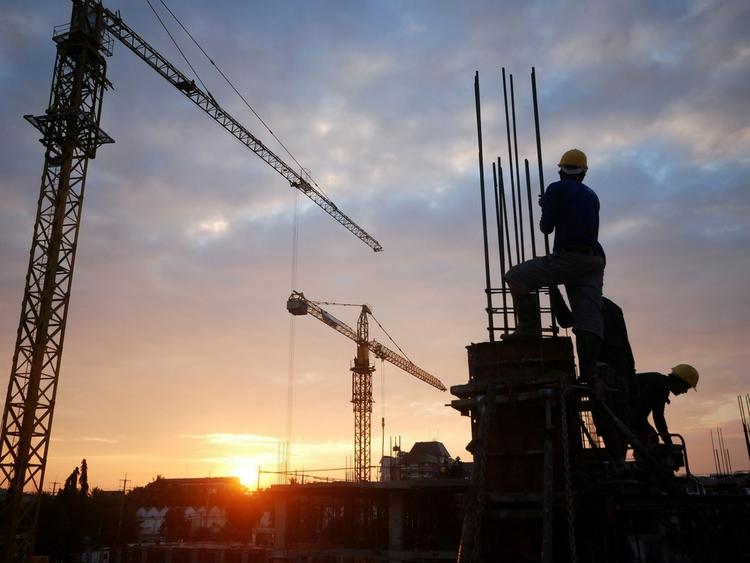 This is of apparent in the case of Malaysia. While all sectors have recorded negative growth (except for the agriculture sector) in 2Q2020 – with a contraction of 5%, 20%, 18.3%, and 16.2% for the respective construction, mining & quarrying, manufacturing, and services sector, in conjunction with the implementation of the movement control order (MCO) – none of these sectors have seen activity worsen after entering the 3Q2020. Instead of showing a K-shape – which would signal a continued decline in certain sectors – all sectors are rather showing a significant rebound at different paces.
For example, the manufacturing sector has regained a positive growth of 3% in 3Q2020, due mainly to the favourable performance of health care and export-oriented products. The rebound of the construction sector is still lagging behind other sectors – with a negative growth of 12.4% – due to its nature of being foreign labour intensive as well as the severe disruption of on-site operations. Owning to the COVID-19 containment measures, many construction sites have taken time to restart, despite the government allowing construction sites in the country to resume operations since April 2020. For instance, of the 6,750 construction sites inspected by the Construction Industry Development Board (CIDB) in June, over 5,000 sites were not yet operational. A total of 295 construction sites were issued warnings for not adhering to the standard operating procedure (SOP) for the conditional movement control order (CMCO), while 12 sites were shut down.
Surprisingly, the services sector – the one that is perceived to receive the greatest impact – has recorded a relatively smaller negative growth of 4% in 3Q2020 (Figure 3). Information & communication, finance & insurance, utilities, and wholesale & retail trade are among the less affected services sub-sectors. The better performances of Finance & Insurance as well as Information & Communications sub-sectors have contributed to the reduced contractions in the overall services sector. The wholesale and retail trade sub-sector also recorded a smaller contraction of 2.5% due to the consistent sales of essential items. Also worth noting is the motor vehicle industry which began to recover following the exemption of sales tax for locally assembled car and the lowering of taxes for imported car by the government – this has significantly boosted motor vehicles sales in 3Q2020.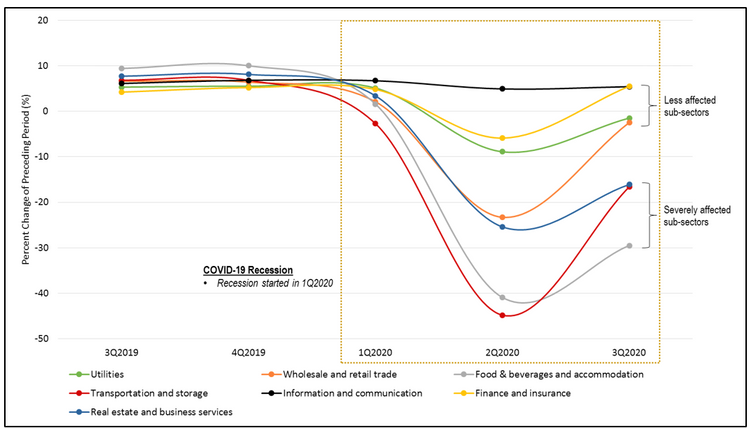 Tourism-related industries such as food & beverage (F&B) and accommodation, as well as transportation and storage are still the most severely affected services subsectors. Although they did record a relatively smaller decrease as compared to 2Q2020 – which is mainly driven by the lift-up of interstate travel which boosted domestic tourism activities.  Their full recovery is expected to take a much longer time following the recent surge of infected cases in the country.
What about the property market?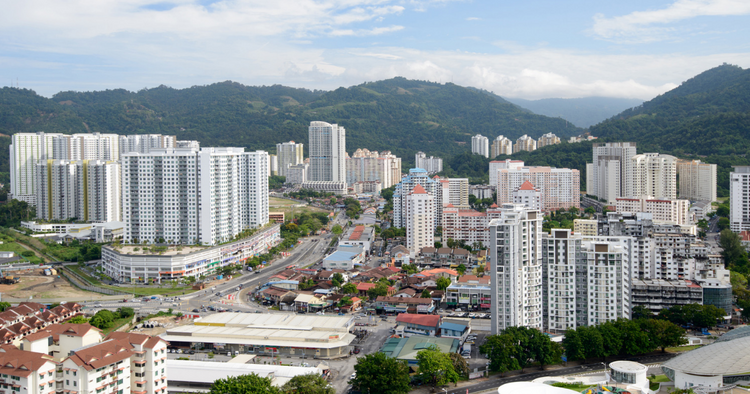 In terms of real estate and business services sub-sector, it is largely depending on the consumer purchasing power which has obviously been weakened following the slowdown of the country's economy. Accompanying the general "wait and see" perception among buyers and investors, business decisions are further affected, thereby intensifying the vicious cycle of procrastination, resulting in a more severe impact to this sub-sector.
In addition, the shift of housing preference towards the affordable housing segment is also affecting the overall performance of the real estate sub-sector. While the latest data from NAPIC shows an increase in the volume of property transactions as compared to the same period in the preceding year, one should realize that the associated value of property transactions has been reduced, indicating that the property market in 3Q2020 was rather driven by the sales of affordable houses; while the demand for the commercial and high-end properties appeared to be cliff-like.
In conclusion, given that the impacts posed on each economic sector are not of equal magnitude, an uneven recovery among different economic sectors is deemed normal. Judging from Malaysia GDP growth trajectory of each sector in 3Q2020, it is unlikely that a divergence simulated by K-shape will further widen as all sectors tend to converge once economic activities resume. Coupled with the country's massive Budget 2021 to cushion the economic downturn, a significant rebound is likely to happen in every sector with the reopening of economic activities.
READ: Budget 2021: 4 Incentives Malaysian house buyers can look forward to
So what is the economic outlook for 2021?
The duration of this virus-induced recession will only be obvious in hindsight. One should realize that the latest lockdown is not a full lockdown as we have experienced in March 2020. It is less stringent, with a promised timeline from the government, only concentrated in certain states, and is mainly aimed to restrict social activities. Majority of the economic activities are still allowed to operate. Although businesses which involve travel, entertainment, hospitality, cruises etc. are expected to continue suffering; it is, at least not a complete standstill that would result in an economic dampening which was what we experienced in 2Q2020.
Most probably, a U-shaped recovery that signifies a much gradual economic improvement will be seen in the construction sector as well as in certain services sub-sectors such as real estate, F&B, and transportation; owning to the flattening performance of these sectors in the forthcoming months. Other sectors – though received less impact from the lockdown – will inevitably suffer a slight drop as well, due to the affected consumers' sentiment and the changing expenditure pattern. In this sense, a significant recovery for the country's overall economy will sure to delay and will only be observed in the second half of 2021.
If you enjoyed this guide, read this next: List of LHDN's income tax relief for e-Filing 2021 (YA 2020)
Disclaimer: The information is provided for general information only. iProperty.com Malaysia Sdn Bhd makes no representations or warranties in relation to the information, including but not limited to any representation or warranty as to the fitness for any particular purpose of the information to the fullest extent permitted by law. While every effort has been made to ensure that the information provided in this article is accurate, reliable, and complete as of the time of writing, the information provided in this article should not be relied upon to make any financial, investment, real estate or legal decisions. Additionally, the information should not substitute advice from a trained professional who can take into account your personal facts and circumstances, and we accept no liability if you use the information to form decisions.