#iPropertyStories 2021 ("Event") Guidelines and Terms & Conditions
What is #iPropertyStories 2021?

iProperty.com Malaysia Sdn Bhd ("We/Us") is/are looking for individual experiences from the general public which will help us curate articles on a certain property-related experience
Not only will you be able to share your personal experiences, tips and insights with the hundreds of thousands of readers who follow the iProperty.com.my page, but this initiative will contribute towards our goal of bringing in insightful and unique content to the iProperty.com.my website. So, do feel free to share with us any property stories you might have by sending us a message on social media or email us my.contentsocialmedia[@]iproperty[dot]com[dot]my.

How does #iPropertyStories work?

We will post questions on the iProperty.com.my social media or networking channel (including without limitation Facebook, Twitter and Instagram). Each topic will have its own post calling for submissions. For e.g. How did you deal with a tenant from hell? Share with us your tips!
Tell us your story/tips/insights in at least 250 words or more.
We will collate the most relevant answers into an article under the iProperty Malaysia author profile. Do note that the shortlisting of stories and editing process will be at our sole prerogative. In the event we publish any article or content that has been curated from or otherwise based on your submission, we have the sole discretion to remove such article or content at any time, without notice to you.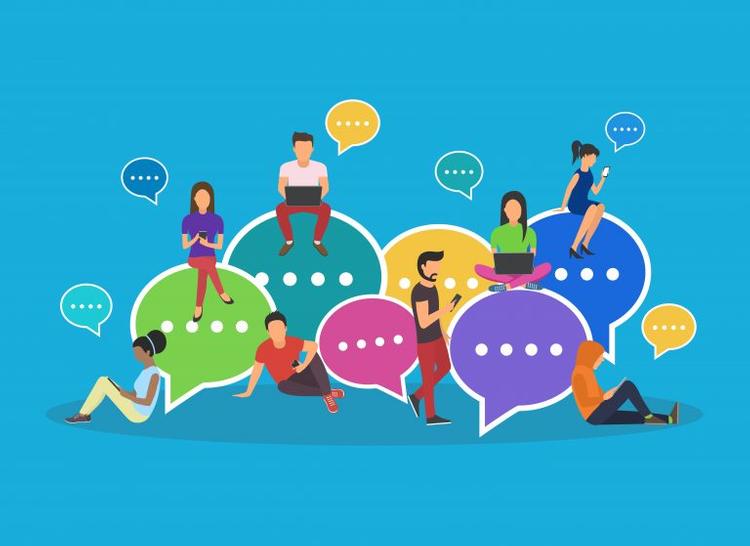 What are we looking for?

We only accept original content as we have a strict anti-plagiarism policy. Please do not share content which has been published elsewhere. Only share content which you own or otherwise have the requisite authorization or consent to do so.
Easy to digest information instead of flowery language or jargon-heavy comments. You can refer to our FAQ topics, all are straight to the point articles which provide valuable information and knowledge. At iProperty.com.my, we believe in empowering Malaysian property consumers via knowledge and data!
A reader-friendly tone with no harsh or crude words, please. We will not accept slander, accusations directed to a specific party or rantings of any sort. #iPropertyStories is a user-generated content initiative and will not serve as an open forum.

Writing tips

We understand that you might have a tonne to share but you are not sure where and how to start! To help you streamline your comments, you should either:

offer specific advice for dealing with a challenge. Make it clear what were the ways you have tackled or dealt with the situation.
Provide input on the lessons learnt from your experience.

Sentences in bullet points are welcomed. It is not necessary for you to arrange your points into pretty paragraphs. We will be editing and optimising the article accordingly.
Do not write one-liner statements. When providing opinions/thoughts on a subject matter, do support them with valid facts and cite sources where appropriate.
Try to avoid writing clichés or things which are already well-known/a given fact. For e.g: You must pay your maintenance fees on time to ensure your strata property is well maintained.

Can I share pictures to support my story?

Yes, you can! Consumers are also allowed to share related pictures or images to help support their story.
Please only share images which you own or have taken yourself or otherwise have the requisite authorization or permission to do so.
Please do not share visuals from free stock image sites such as Pixabay, freeimages.com and Pexel as well as online screenshots or another person's Facebook/Instagram image.
Do label the image with your full name to enable us to credit you properly. For example, we will credit an image labelled "Manjit Singh" as source: Manjit Singh.
If in doubt, do drop us an email at [email protected] to check first before submitting anything on our Facebook page.

How will I know when an article is published?

All articles will be published on our Facebook page under the #iPropertyStories hashtag. We will suggest you to follow the iProperty.com.my Facebook page – this way you can keep tabs on new content easily under the #iPropertyStories hashtag.

The General Terms and Conditions apply.
GENERAL TERMS AND CONDITIONS
Each participant agrees that he/she shall enter the Event at his/her own risk and shall be solely responsible for all risks of participating in the Event. iProperty.com Malaysia Sdn Bhd ("iProperty.com.my") shall not be responsible or liable for any and all damages, losses, claims, costs or proceedings, whether direct, indirect, special or consequential, suffered or incurred by any of the participants arising in any way out of or in connection with their participation in the Event.
Each participant acknowledges and agrees to the use of his/her name and image as well as his/her submission, by iProperty.com.my in any publicity material (printed and/or digital), website and/or social media or networking channel (including without limitation Facebook, Twitter and Instagram) at its sole discretion. "Personal Information" has its meaning under the applicable privacy laws and may include without limitation the participants' Facebook and/or Instagram usernames and profile photos.
iProperty.com.my may collect personal information from the participant in order to conduct the Event, and may, for this purpose, disclose the personal information to third parties (including without limitation agents, contractors and service providers). For further information about how iProperty.com.my collects, uses, discloses, processes, stores and handles personal information, please refer to iProperty.com.my's Privacy Policy at https://www.iproperty.com.my/privacy-policy/.
Each participant acknowledges and agrees to be bound by iProperty.com.my's Terms of Use at https://www.iproperty.com.my/terms-of-use/as regards their access and use of the images.
Each participant confirms that he/she holds all intellectual property rights (including without limitation copyright) in his/her entry or that he/she has obtained prior written authorization or approval for the use of any third party copyrighted material contained in the submitted entry. Each participant warrants that his/her entry is an original work of his/her authorship and does not infringe any intellectual property rights of any third party or contain any content which is misleading, deceptive, illegal, inappropriate for publication or is corrupted by any virus or disabling code. No participant may provide or otherwise submit any entry to third parties, whether during or after the Event period, without iProperty.com.my's prior written consent.
Each participant further acknowledges and agrees that by entering the Event, he/she grants iProperty.com.my an irrevocable, perpetual, royalty-free, worldwide, exclusive licence (including the right to sublicense) to use, copy, change, edit, modify, adjust, adapt, exploit, transmit, distribute and publish his/her entry on the owned media operated by iProperty.com.my and/or its affiliates. Where any entry contains any third party copyrighted material, the participant warrants that he/she has procured for iProperty.com.my such licence. The aforesaid owned media include without limitation: the website 'www.iproperty.com.my' and its mobile, tablet and apps versions; any social media and networking channel or electronic direct mailer operated by iProperty.com.my; and any publication or material printed or published by iProperty.com.my.
Each participant shall indemnify and keep iProperty.com.my and any of its respective officers, directors, employees and agents, fully indemnified for any claims, costs, expenses, losses and/or damages arising from the participant's breach of these Terms and Conditions and guidelines applicable to this Event, including third party claims or proceedings brought against iProperty.com.my and any of its respective officers, directors, employees and agents.
iProperty.com.my reserves the right, at its sole discretion and at any time, to change or modify these Terms and Conditions, such change shall be effective immediately upon posting to this webpage. Each participant acknowledges and agrees that iProperty.com.my publishing the amended version of these Terms and Conditions on this webpage constitutes sufficient notice of such change(s), and that his/her continued participation in the event after such change(s) will constitute his/her acceptance of and agreement to be bound by such amended Terms and Conditions.
iProperty.com.my also reserves the right to cancel or terminate the Event without notice if circumstances arise outside of its control or for any reason at its sole discretion.
iProperty.com.my assumes no responsibility or liability for any and all changes, amendments, cancellation and termination to or of the Event and/or these Terms and Conditions.
In the event of any dispute or difference arising from the Event or any provision of these Terms and Conditions, iProperty.com.my's records shall prevail and iProperty.com.my's decision shall be final and conclusive.
The Event is held and applies only within Malaysia. These terms and conditions shall be governed by and construed in accordance with the laws of Malaysia and each participant submits to the exclusive jurisdiction of the courts of Malaysia and waives any right he/she may have to object to as an action being brought in a court of Malaysia.
If there is any conflict, difference, inconsistency or ambiguity between the information contained in the promotional materials and these terms and conditions, these terms and conditions shall apply and prevail.
Disclaimer: The information is provided for general information only. iProperty.com Malaysia Sdn Bhd makes no representations or warranties in relation to the information, including but not limited to any representation or warranty as to the fitness for any particular purpose of the information to the fullest extent permitted by law. While every effort has been made to ensure that the information provided in this article is accurate, reliable, and complete as of the time of writing, the information provided in this article should not be relied upon to make any financial, investment, real estate or legal decisions. Additionally, the information should not substitute advice from a trained professional who can take into account your personal facts and circumstances, and we accept no liability if you use the information to form decisions.