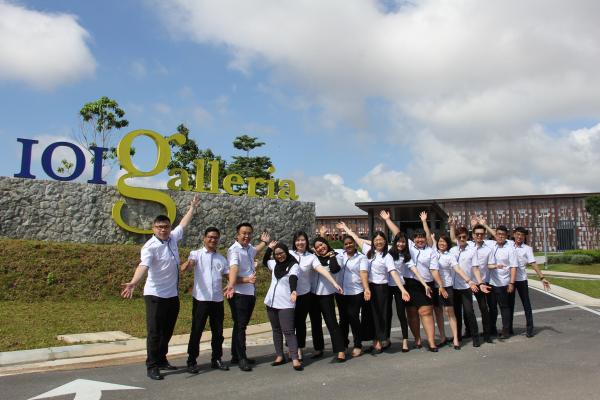 SELANGOR, 23 December – Welcome the joyous year-end with '101 Happy Moments', IOI Properties Group's latest campaign that will fill its sales galleries (IOI Galleria) with fun and themed festivities and activities across participating locations. Join all the entertaining activities for a more exciting and meaningful celebration until the end of the year. This campaign will see a two-month celebration across IOI Properties Group's townships and its communities in the Klang Valley, Johor and Penang from 15 December 2022 to 28 February 2023.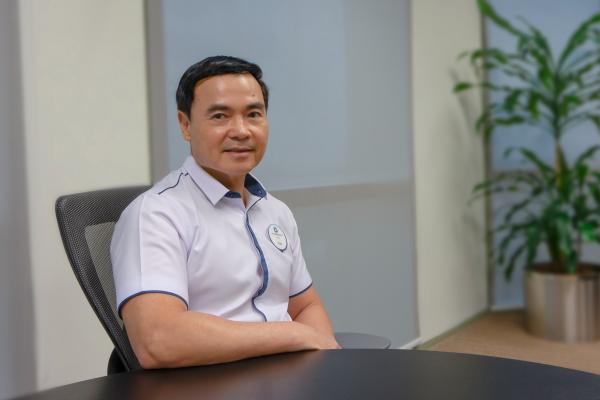 "The end of the year is a time when everyone looks forward to festive holidays and celebrations, making it the perfect time to share laughter and joy with our loved ones. With the "101 Happy Moments" campaign, we are delighted to bring happiness and create warm and joyous memories for the communities through a series of fun events, activities and workshops that will be taking place in our various sales galleries over the next two months," said Dato' Voon Tin Yow, CEO of IOI Properties Group.
To kick off the celebration, participating IOI Galleria locations will be transformed with various themed decorations, complete with photobooths for visitors to capture memorable moments together during the holiday season.
 The exciting themes include Magical Wonderland at IOI Resort City, Putrajaya, Neon Safari at Bandar Puteri Puchong and a Family Fun Carnival at Bandar Puteri Bangi, and Space Fantasy at Warisan Puteri Sepang. In addition, there will be other themes such as, Rock n Roll at 16 Sierra, Light Age Musical Carnival at Bandar Putra Kulai, Johor, Emoji Wonderland at Taman Kempas Utama, Johor and Desaria, Penang as well as Candyland at Bandar IOI Segamat, Johor.
 Apart from all the themed decorations, "101 Wishes Come True", a gifting activity and "My IOI Moments", a social media photo contest, will be headlining the series of fun events and workshops across selected IOI Galleria locations. Apart from that, purchasers who have signed the Sale and Purchase Agreement during the campaign period will receive a special Mystery Gift.
 "The festive season is all about reflection, appreciation and celebration. This year, IOI Properties Group is inviting everyone to share the joy of giving back and sending love through "101 Wishes Come True", our highlight activity that will help 101 people realise their gifting wishes. These wishes can be directed to those whom you love or the community that you would like to serve or even to yourself," said Ms. Nicole Lee, Head of Group Sales, Marketing and Branding.
 "Sometimes, we get too busy living our day-to-day lives that we forget to take time off to show our appreciation to those who care for us. Some may be just too shy or perhaps for others, they may not be able to send a gift to those they love or to support a cause due to logistics or affordability. We hope that by providing a supportive platform such as "101 Wishes Come True", we will be able to build bridges and help members of our communities realise their gifting wishes and put smiles on the faces of their loved ones. We are thrilled to be able to play a small part in touching the lives of others and creating meaningful moments. It is truly exciting and this is what keeps us motivated," added Nicole.
 To take part in the "101 Wishes Come True" gifting activity, head over to any of the participating IOI Galleria locations and collect a wishing card. Then, write down your gifting wish along with whom you wish to send the gift to and why. After filling it out, drop the card into the "Wishing Postal Box". Our IOI Team will go through all the cards and select 101 wishes to be granted. The selection of wishes will be assessed based on their achievability and how meaningful they are to the sender, receiver or the community. Then, IOI Properties Group will take care of the necessary delivery arrangements.
Additionally, "My IOI Moments", a social media photo contest, will be happening across selected IOI Galleria locations as well. So, don't miss your chance to join the contest. Take photos with the themed decorations and upload them on social media with the following hashtags, #IOIProperties and #101HappyMoments to stand a chance to win cash and prizes.
 With numerous exciting events taking place across our townships, the "101 Happy Moments" campaign by IOI Properties Group is definitely a joyous year-end celebration filled with fun, festivities and activities for everyone to look forward to.
For more information, please visit www.ioiproperties.com.my or call the respective IOI Gallerias.