With a majority of the rakyat affected by the COVID-19 pandemic, early post-retirement fund withdrawals could make a big difference in their survival.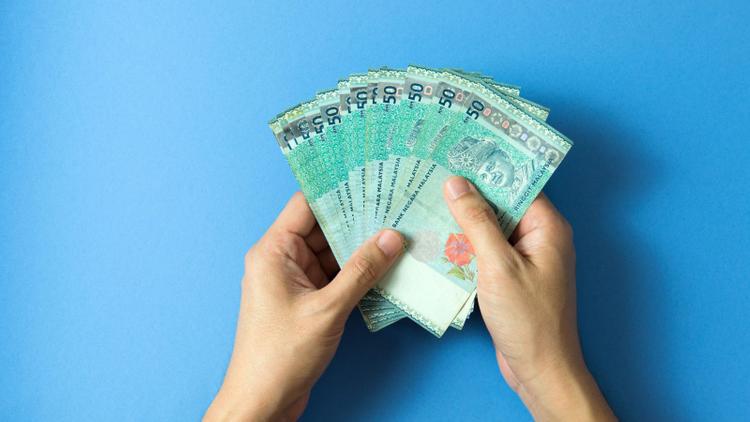 The above header succinctly encapsulates the plight of many Malaysians, especially the B40 group and lower segment of the M40 group. They are the ones who are struggling to make ends meet during this economic distress caused by the COVID-19 pandemic and the mandated Movement Control Order.
Standstill period during MCO lockdown
Malaysia and most of the world is currently facing an unprecedented crisis, a global pandemic with many uncertainties and no end in sight, yet. To contain the spread of COVID-19, the government has announced the Movement Control Order (MCO) since 18 March 2020 and at the time of the writing of this article, the MCO has been extended until 9th June 2020 – that's a whopping 84 days.
The MCO effectively requires all non-essential businesses to cease operations during the MCO period and for the rakyat to simply just "Stay At Home". Many countries worldwide have also adopted a similar approach. As a result, a majority of industries and sectors have complied with the MCO directive, but whether they are able to 'weather the storm' still remains to be seen. 
The MCO is expected to result in a recession for Malaysia in 2020 and the government has announced various economic stimulus packages to alleviate the situation.
What is the impact of COVID-19 on the average Malaysian & small businesses?
Many Malaysians are out of jobs as a result of a business shutdown, retrenchment or termination from their workplace. With this in mind, it is not surprising, but saddening to see photos of people making a beeline to pawn shops all over the country – these went viral early last week. At the very least, pawn broking provides a lifeline to these struggling Malaysians by giving out emergency lending at a quicker pace with less red tape which is absolutely crucial in times like these, as compared to conventional lending.  
Furthermore, according to the latest data from the Department of Statistics Malaysia, it was reported that the unemployment rate had risen to 3.9% in March from 3.3% in February and this is the highest rate recorded since June 2010, at 3.6%. Even our Minister of Economic Affairs was reported saying that Bank Negara had projected the unemployment figure to increase threefold to 1.8 million, from the current 520,000. In short, times are bad and the outlook is grim.
READ: 5 Important property market lessons Malaysians can learn from Covid-19
What are the consequences that many are living with now?
For those with Employees Provident Fund (EPF) accounts, many have resorted to the i-Lestari initiative which allows a maximum withdrawal of RM500 per month for a period of 12 months. It was reported that EPF has approved a withdrawal amount totalling RM1.66 billion by 3.5 million contributors under the i-Lestari initiative launched last month. However, is RM500 per month enough to help them survive, pay for their shelter or even feed their families with the price of groceries increasing or even help resuscitate failing businesses?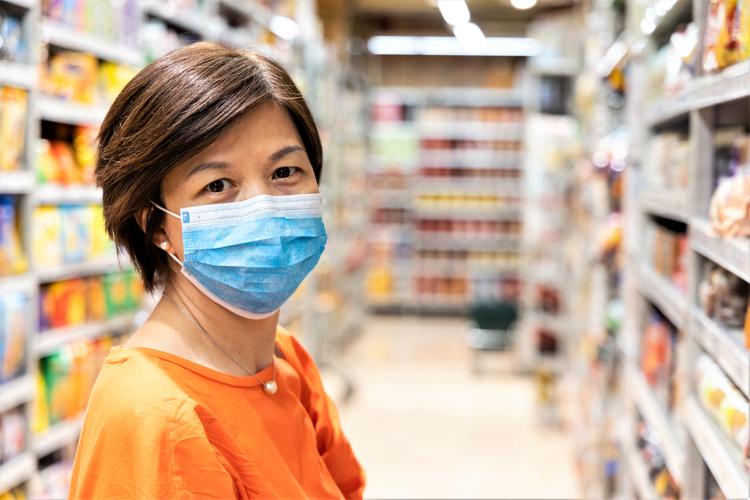 Granted, there are other financial reliefs available under the PRIHATIN stimulus package, but there are EPF contributors who need seed money to sustain their businesses, especially those in the gig economy, small-time traders, sole-proprietors or mom-and-pop store owners – but are unable to get the necessary loans/funding due to excessive red tape or lack of supporting documentary proof. This is also compounded by the long approval process which further frustrates their need for cash to be injected into their business on an urgent basis. 
Just imagine a 48-year-old 'pasar malam' trader who is in dire need of cash to pick up the pieces of his defunct business to start all over again and crucially, feed his family and without having any credit terms with wholesalers. He has got money in his EPF account but is unable to fully withdraw it as he has yet to reach the retirement age, hence forcing him to go to loan sharks, which have now mushroomed in numbers, out of desperation and at an exorbitant interest rate because he has no collaterals.    
Why is it necessary to allow Malaysians to withdraw their EPF monies?
Unless the government is introducing additional/alternative financial solutions to address all these gaps, the rakyat will have to resort to 'self-help'. HBA is of the view that a wholesome withdrawal (or a major portion) of EPF monies by the EPF contributors should be allowed, subject to fulfilment of certain stringent criteria which can be fine-tuned. It could also be based on the quantum of their last drawn salary for the duration of 6-12 months or allowing either spouse to make a withdrawal, if both were gainfully employed.
The underlying rationale is that when people do not have enough money to survive, they should be at liberty to dip into the 'fixed deposit' of their EPF account in the name of survival, especially during these unprecedented times. After the crisis is over, let's say one or two years later, EPF can always enforce a gradual increase in the contribution rates to build up the EPF contributors' funds again, if necessary.  
How will this EPF withdrawal initiative assist first-time homebuyers as well?
In regards to indebtedness under home loans, HBA proposes that EPF contributors be allowed to also utilise their EPF Account 1 if the monies in the EPF Account 2 is insufficient to service the monthly home loan repayment. This provision should be allowed for the next 2 years and thus, first-time homebuyers would have more purchasing power to buy other essential items during the post-MCO recovery period.
MORE: How to utilise EPF withdrawal money to purchase a house?
Extraordinary times calls for extraordinary measures
With the International Monetary Fund describing the fallout from the COVID-19 pandemic as the worst since the Great Depression, we need extraordinary rescue measures during such extraordinary times. Just look at our neighbour across the causeway – Singapore had resorted to drawing from their vast national reserves for the first time since the global financial crisis to prop up their economy. Their Finance Minister was quoted saying, "This extraordinary situation calls for extraordinary measures. We have saved up for a rainy day. The COVID-19 pandemic is already a mighty storm, and is still growing." 
In the same vein, the economic distress is certainly a rainy day and therefore EPF savings that have been accumulated over the years should be allowed to be withdrawn by those whose livelihoods are at stake in order to weather the storm. If we are cash-strapped and struggling to put food on the table during this time, it serves little purpose of having any savings in our EPF account as we can only feel it, but cannot touch it; let alone enjoy it past retirement.        
Similarly, wholesome withdrawal should also apply to other statutory bodies/investment funds which hold considerable amounts of money for their shareholders, unitholders, depositors or contributors – like Kumpulan Wang Persaraan (Diperbadankan), Lembaga Tabung Haji, Lembaga Tabung Angkatan Tentera, Amanah Saham Bumiputera and so on – in order for their members to have access to the much needed accumulated savings during this unprecedented time. 
If you enjoyed this guide, read this next: What is the effect of COVID-19 on home loans?
This article is jointly written by Pang Saw Pin, Esq, one of the Legal Advisors of HBA and Datuk Chang Kim Loong, the Hon. Sec-Gen of the National House Buyers Association (HBA), a voluntary non-government and not-for-profit Organisation manned wholly by volunteers. 
Disclaimer: The information is provided for general information only. iProperty.com Malaysia Sdn Bhd makes no representations or warranties in relation to the information, including but not limited to any representation or warranty as to the fitness for any particular purpose of the information to the fullest extent permitted by law. While every effort has been made to ensure that the information provided in this article is accurate, reliable, and complete as of the time of writing, the information provided in this article should not be relied upon to make any financial, investment, real estate or legal decisions. Additionally, the information should not substitute advice from a trained professional who can take into account your personal facts and circumstances, and we accept no liability if you use the information to form decisions.