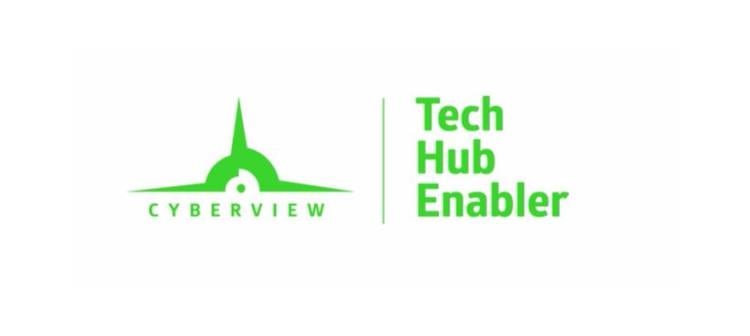 CYBERJAYA – 31 May 2017 – 11 major announcements, including the establishment of an R&D and Innovation hub as well as a regional centre for big data, were today announced as Cyberjaya celebrated its 20th year anniversary, in a ceremony witnessed by Prime Minister Datuk Seri Mohd. Najib Tun Abdul Razak. The announcements; which include brand new projects, investments and funds, aim to catalyse strategic collaborations and accelerate Cyberjaya's transformation into a global technology hub.
"In the space of 20 years, Cyberjaya has undergone a remarkable transformation; from an IT Hub under the Multimedia Super Corridor into a Global Tech Hub and critical contributor to Malaysia's digital economy. Indeed, the city has gone from strength to strength over the years; in 2016 Malaysia's MSC Malaysia status companies generating more than RM12.5 billion revenue, an increase of 28% from previous year. This contribution comes hand in hand with the city's attractiveness as a base for innovations ; with 40% of its population being high-value knowledge workers and housing 60% of Malaysia's data centres amongst many other milestones achieved," said Datuk Seri Najib.
"Looking ahead, we have made decisive strides to push Malaysia into the digital economy – pursuant with goals laid out in our National Transformation 2050 (TN50) vision. As a model for Smart City developments nationwide – now further spurred by the announcements made today – I am fully confident in Cyberjaya's potential to contribute significantly to these goals," added Datuk Seri Najib.
Taking centre stage amongst the slew of announcements was the launch of the Futurise Centre, a joint-venture project between Cyberview Sdn Bhd and the Malaysian Global Creativity & Innovation Centre (MaGIC). Positioned as a hub for corporations, universities and entrepreneurs to converge and develop future innovations, the centre will house research universities the likes of Multimedia University and Tsinghua University. Also to be housed in the Centre are innovation outfits such as Microsoft HoloLens and AI Lab, and United Nations Technology Innovation Lab (UNTIL). UNTIL will bring together UN personnel, academia, governments, start-up companies and established tech giants to develop innovative solutions for global challenges such as smart cities, sustainable tourism or ethical fashion.
Other significant investments announced include those by Winhong Information Technology Corporation as well as the Barrington Group Co. Ltd and Beijing Fullrich Informaton Technology Co. Ltd. Winhong will invest a projected RM100 million over 5 years in its Asia Big Data centre which will also provide up to 500 high value jobs. The Barrington Group and Beijing Fullrich's Regional Fintech Hub on the other hand is expected to invest RM60 million over the next 5 years. In addition to contributing towards China's 'Belt and Road' policy, the Fintech Hub aims to create 300 jobs; supporting up to 3.2 billion transactions (equivalent to nearly RM80 billion in transactional value) in the fifth year.
Another key highlight at the day's events was the announcement of the Cyberjaya Innovation Fund for the Future. With a commitment of RM100 million by the Ministry of Finance; to be disbursed by Cyberview Sdn Bhd over the next 10 years beginning 2018, the fund will be channelled through a co-investment model for innovation and smart city related projects located in Cyberjaya and driven either by local or foreign partners.
"Today's announcements represent precisely the sort of growth that we've been aiming for; as the city gears up to play its part in propelling the nation towards achieving goals expressed in Transformasi Nasional 2050. Above everything else, our activities here are rooted in a culture of openness and collaboration. It gives us great pride to see all these great initiatives arising from the foundations of the innovation ecosystem we have put in place and we look towards the Cyberjaya Innovation Fund for the Future to be a catalyst for further such collaborations," said Tan Sri Dr. Mohd Irwan Serigar Abdullah, Secretary General of Treasury, Ministry of Finance. Tan Sri Dr. Irwan is also the Chairman of Cyberview.
"As the tech hub enabler tasked with driving Cyberjaya's continued transformation into a Global Tech Hub, our work revolves around developing a holistic ecosystem that allows innovation to thrive. We look forward to further strengthening Cyberjaya's offerings as a sandbox and playground for people to take innovative technology ideas from concepts and start-ups and grow them into businesses capable of competing in the global scene," added Dato' Faris Yahaya, Managing Director, Cyberview Sdn Bhd.
After the main event, the Prime Minister observed ongoing developments at the site of Cyberjaya City Centre, a mega project in Cyberjaya. A project by Cyberview in partnership with MRCB Land Sdn Bhd, the CCC's first phase is estimated to have a Gross Development Value (GDV) of RM5.3 billion over 7 years and will consist of commercial blocks, an integrated lifestyle and retail arena, serviced residential complexes and a convention centre. The Prime Minister was also provided with updates on the Cyberjaya Hospital, a 288 bed facility that will cost RM500 million and targeted for completion in 2020, as well as progress on Cyberjaya's Cashless Society initiatives, featuring demonstrations from solution providers including MasterCard and startups like PrimeKeeper, oBike, Luxtag and BillPlz.
The following is a summary of projects and investments announced in conjunction with Cyberjaya's 20th Anniversary celebrations: