Here are the key highlights for Budget 2021 and its four thrusts.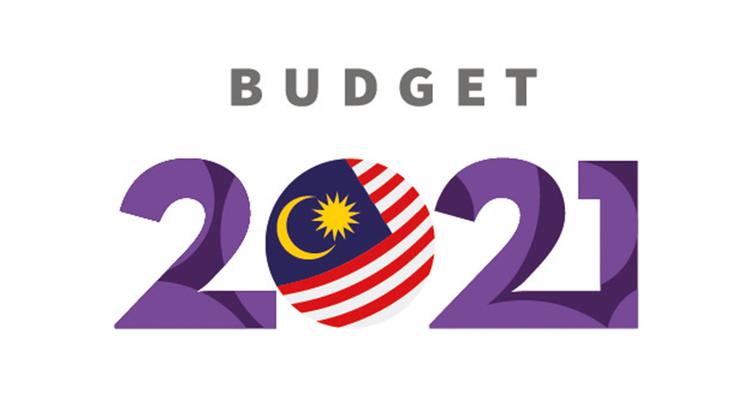 Minister of Finance Dato' Sri Tengku Zafrul Tengku Abdul Aziz tabled the much-anticipated Budget 2021 (Belanjawan 2021) in parliament, today at 4 pm. This is the first budget tabled by the Perikatan Nasional (PN) Government after it came into power in March 2020.
With the theme "Teguh Kita, Menang Bersama", Budget 2021 focuses on four broad themes – caring for the people, steering the economy, sustainable living, and enhancing public service delivery.
This is part of the government's Economic Recovery Plan (ERP) or Pelan Jana Semula Ekonomi Negara (PENJANA) 6R strategy, "Revitalise". Phase Five of the total six phases is set to empower the economy as a whole and to address the impact of the COVID-19 pandemic.
The budget focuses on the affected economic sectors and this includes boosting the Gross Domestic Product (GDP), increase foreign direct investment (FDI), and consumer confidence. Also, the budget is centred on women, the youth, the disabled, the B40 households, and economically vulnerable groups facing current economic challenges.
In line with the stimulus packages and Budget 2021, the government expects the economy to recover in 2021, and to grow by between 6.5% and 7.5%. Government allocates RM322.5 bil or 20.6%  of our GDP for Budget 2021. Compared to the RM297 bil Budget 2020, the allocation for Budget 2021 is bigger and dynamic. 
These are the highlights of Budget 2020:
Budget 2021 objectives
The people's wellbeing
Business continuity
The resilience of the economy
Budget 2021 allocations
RM39 bil for economy

RM18.3 bil for social

RM7.7 bil for security

RM3.8 bil for general administration

RM 17 bil for COVID-19

RM84.5 bil for emoluments

RM39 bil for debt repayment

RM32.8 bill for services and supply

RM27.7 bil for pensions

RM7.7 bil for state governments

RM18.7 bil for subsidies

RM25.8 bil for others
Budget 2021 highlights
Housing 
For the purchase of a first home worth not more than RM500,000, full stamp duty exemption will be given for the transfer of ownership document/ Memorandum of Transfer (MoT) and loan agreement. This exemption will be for the purchase agreement from January 2021 to Dec 31, 2025.
Five years extension of stamp duty exemption on loan agreements and transfer instruments
RM1.2 bil for the provision of homes for low-income (B40) homebuyers.
RM500 mil for 14,000 units of the People's Housing Programme/ Program Perumahan Rakyat (PPR).
RM315 mil for 3,000 units of Rumah Mesra Rakyat (RMR) by 

Syarikat Perumahan Negara Berhad  (SPNB).

RM125 mil to repair dilapidated low-cost homes.
RM310 mil for Program Perumahan Penjawat Awam Malaysia.
Government to work with selected financial institutions for the Rent-to-Own scheme involving 5,000 units of PR1MA homes.
RM750 mil for the property development of Malay Reserve Land (Tanah Rizab Melayu).
READ: Home Ownership Campaign (HOC) reintroduced & extended until 2021! Here's what homebuyers should know
Tax relief
Tax relief limits on personal, spouse, and child medical treatment for serious illnesses will be raised from RM6,000 to RM8,000. Also, the tax relief for a full health screening will be increased from RM500 to RM1,000.
The tax relief on expenses for medical treatment, special needs, and parental care has also been raised from RM5,000 to RM8,000.
The government will expand the scope of tax exemption for the medical treatment covering vaccination expenses such as pneumococcal, influenza, and COVID-19. Tax exemption will be given for the vaccination costs for self, spouses, and children limited to RM1,000.
For those earning between RM50,000 to RM70,000 per year, income tax will be reduced by 1%.
The income tax exemption limit for compensation paid upon job loss will be increased from RM10,000 to RM20,000 for every year of service completed. This is for a period of two assessment years,
The lifestyle tax relief limit has been raised from RM2,500 to RM3,000. This is an RM500 increase specifically for sports-related expenditure. The scope of the relief has also been expanded to include a subscription to the digital newspaper.
Tax relief of up to RM8,000 for National Education Savings Scheme (SSPN) net savings will be implemented until the assessment year 2022 to encourage parents to save for the costs of their children's higher education fees.
Bantuan Prihatin Rakyat (BPR)
The Bantuan Sara Hidup (BSH) financial aid will be changed to Bantuan Prihatin Rakyat (BPR) with better assistance.
Those with a household income of less than RM2,500, and with a child will receive RM1,200, while those with two children or more will receive RM1,800.
Those with a household income of between RM2,501 and RM4,000, and with one child will receive RM800, while those with two children or more will receive RM1200.
Those with a household income of between RM4,000 and RM5,001, and with one child will receive RM500, while those with two children or more will receive RM750.
Single individuals with an income of less than RM2,500 will receive RM350.  The age limit for single individuals is also reduced to 21 years old from the previous 40 years old.
With an allocation of RM6.5 bil, the BPR is expected to benefit 8.1 mil people.
Employees' Provident Fund (EPF)/ KWSP
Employees' EPF contribution is reduced from 11% to 9% for 12 months (1 year) beginning in January 2021.
The government has announced the targeted facility for the withdrawal of EPF savings as much as RM500 per month, amounting up to RM6,000 for 12 months from Account 1. Eligible members can apply for this beginning in January 2021.
EPF to allow contributors to withdraw from Account 2 to purchase insurance.
RM24 bil for the Social Security Organisation (SOCSO) employment injury scheme. Delivery riders will be included in this scheme.
RM3,000 tax exemptions for contributors to private retirement schemes.
People
RM1 bil has been allocated for an upskilling and reskilling programme involving 200,000 people.
RM3.7 bil for Skim Jaminan Penjanaan Pekerjaan (JanaKerja) to create jobs and improve skills.
RM95 mil allocated to micro-credit financing for women entrepreneurs.
RM2 bil to continue PenjanaKerjaya programme under SOCSO.
RM2.7 bil is allocated for the improvement of rural infrastructure.
RM75 mil for the eYouth Programme (Program eBelia). A one-off credit of RM50 will be credited to the e-wallet accounts of those aged between 18 and 20 years old.
RM300 mil increase for the disabled (OKU) aid.
RM500 mil increase for senior citizens aid.
RM450 mil increase for OKU workers.
The government will set up a social support centre with an allocation of RM21 mil to combat the issue of domestic violence. With the help of non-governmental organisations (NGOs), the centre will provide social and moral support for women, especially those facing domestic violence and divorce.
RM50 mil to provide training programs and relocations for 8,000 staff from airline companies in Malaysia.
RM 30 mil for setting up childcare centres at government buildings especially hospitals. This is to improve the support system for frontlines and working parents.
A grant of RM20 mil will be allocated to the private sector to encourage them to set up similar centres.

RM158mil has been allocated to ensure the wellbeing of the Orang Asli community.

RM1 billion and RM4.5 billion allocations to improve infrastructure, health, and education facilities in Sabah and Sarawak respectively.
Transport
With an overall allocation of RM300 mil, the My30 Unlimited Travel Pass initiative will be resumed and further implemented in Penang and Kuantan, Pahang.
An unlimited monthly travel pass at RM5 will be introduced to students from Year One to Form Six, as well as disabled students.
RM15 bil for transport infrastructure projects including the Pan Borneo Highway, Gemas-Johor Bahru project, and the Klang Valley Double Track project.
Continuation of the Rapid Transit System Project between Johor Bahru (JB) and Singapore and the Mass Rapid Transit 3 (MRT 3).
Government to proceed with High-Speed Rail (HSR) project, subject to discussions with Singapore.
RM3.8 bil for infrastructure projects including the construction of bridges and roads in several states.
READ: 8 growth areas along LRT 3, KTM Terminal Skypark, HSR, MRT SBK & SSP lines
Digital connectivity 
Telcos to provide RM1.5 bil to ensure internet connectivity for the B40 group in the form of a credit of RM180 per person. This will benefit 8 mil people.
RM500 mil for Jalinan Digital Negara (Jendela) initiative to boost internet connectivity in schools.
RM7.4 billion for Malaysian Communications and Multimedia Commission (MCMC) to increase broadband service in 2021 and 2022.
Government Link Companies (GLC)  to contribute RM150 mil to the Cerdik fund for the purchase of laptops for 150,000 students in 500 schools.
RM50 mil to upgrade internet connectivity in universities from 500Mbps to 10Gbps.
COVID-19 and public health
The government allocates RM1bil more to fight the third wave of the COVID-19 pandemic.
A one-off payment of RM500 to the frontliners, which is expected to benefit 100,000 people.

RM150 mil will be allocated for the National Disaster Management Agency (NADMA) to coordinate efforts to fight Covid-19.

mySalam and Perlindungan Tenang voucher programme for the B40 to be expanded.

RM90 mil allocation for the children pneumococcal immunisation programme.

Four glove manufacturers – Top Glove, Hartalega, Supermax, and Kossan have committed to contribute RM400 mil to battle COVID-19. This includes bearing the cost of the COVID-19 vaccine and health equipment.
Economic corridors
RM780 mil for development projects in economic corridors in Johor, Kelantan, Kedah, Sarawak, and Sabah.
Extension of tax incentives for economic corridors until 2022.
RM150 mil for the supply of raw water to Melaka.
EPF to proceed with RM50 bil Kwasa Damansara development, which includes commercial and residential properties. It is expected to generate 100,000 jobs.
Tourism
500 jobs for Orang Asli and local communities to become tour guides at all national parks.
RM50 mil for the maintenance and restoration of tourism facilities nationwide.
RM35 million for the Malaysia Healthcare Travel Council (MHTC).
A special grant of RM1,000 for traders, taxi drivers, e-hailing drivers and tour guides in Sabah.
Human Resource Development Fund (HRDF) levy exemptions for companies in the tourism sector and those still affected by COVID-19 for six months.
For more Budget 2021 stories click here.
Disclaimer: The information is provided for general information only. iProperty.com Malaysia Sdn Bhd makes no representations or warranties in relation to the information, including but not limited to any representation or warranty as to the fitness for any particular purpose of the information to the fullest extent permitted by law. While every effort has been made to ensure that the information provided in this article is accurate, reliable, and complete as of the time of writing, the information provided in this article should not be relied upon to make any financial, investment, real estate or legal decisions. Additionally, the information should not substitute advice from a trained professional who can take into account your personal facts and circumstances, and we accept no liability if you use the information to form decisions.