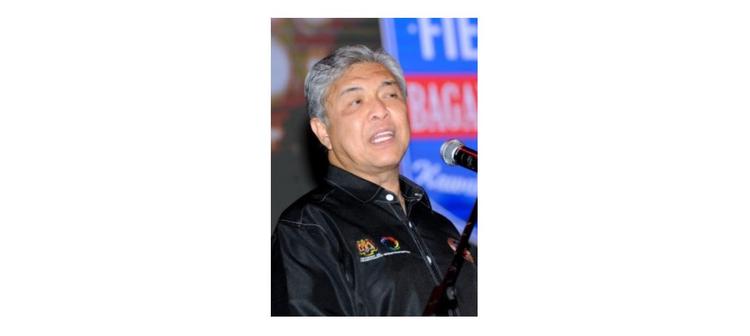 HUTAN MELINTANG, Jan 3: The small town of Bagan Datoh has become the latest sub-district in Perak, said Deputy Prime Minister Datuk Seri Dr Ahmad Zahid Hamidi (pix).
Zahid, who is also the Member of Parliament for Bagan Datoh said, the matter had consented by the Sultan of Perak, Sultan Nazrin Shah.
"I had an audience with the Sultan and with the support of the Mentri Besar Datuk Seri Dr Zambry Abd Kadir, Bagon Datoh is now a sub-district.
"Insyallah, with the consent of the Sultan and the federal government, something big will happen here soon," he said when opening Fiesta Bagan Datoh "Kawah Sekampung" at SMK Hutan Melintang here, last night.
Zahid, who is the Minister of Home Affairs, said the choice of Bagan Datoh as a sub-district in Perak would boost development in the area.
"I want Bagon Datoh to undergo a balanced development in education, spirituality and mindset," he added.
On Fiesta Bagan Datoh, he praised the efforts of the organisers, Pertubuhan Jaringan Pakar Berjaya and several non-governmental organisations (NGO), for not using the MP's allocation.
Zahid's daughter, Datuk Nurul Hidayah is the patron of Pertubuhan Jaringan Pakar Berjaya.
–Bernama