Affordable housing is a multifaceted issue and cannot be solved with a one-size-fits-all approach. Here's how the government can help developers cater to the needs of the current generation.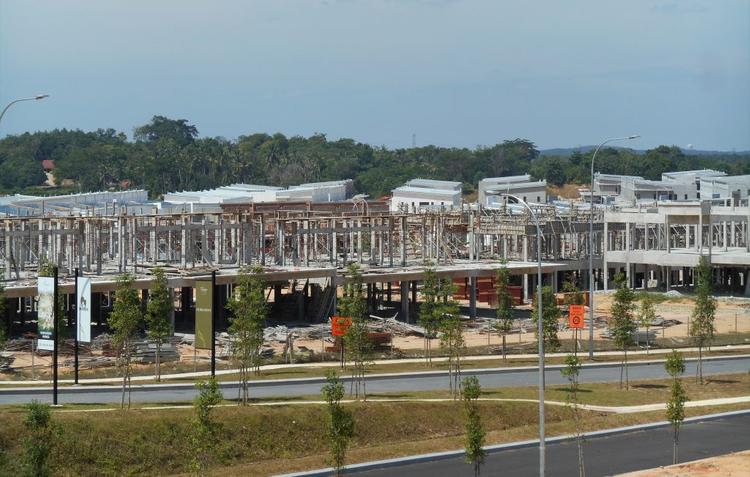 In today's day and age, homebuyers are looking for a lot more in a home than just as a place to live in. This holds true for all Malaysian homebuyers, including those looking in the affordable range. Affordable housing has been a pervasive issue in the country for some time now, largely due to the supply-demand mismatch.
However, the Government tends to treat affordable housing like other social policies with the aim of helping low-income and vulnerable populations, without considering the dynamic change of the market over time.  
Here are some factors which the Government should consider:
1. Size doesn't really matter these days
In the newly launched National Affordable Housing Policy (DRMM), both the house size and selling price of affordable houses have been set to be at least 900 sq ft in size and priced below RM300,000. Simply setting such parameters can lead to the overlooking of project location, which directly causes a barrier for private sector involvement in this market segment.
For example, an affordable housing unit as per the above price and size costs a per-square-foot selling price of RM333, which is lower than the average development cost of similar units within the Klang Valley region (RM340 per sq ft). The situation becomes even worse if the required house size is 1,000 sq ft as the resulting per-square-foot selling price then becomes RM300.
The minimum house size requirement set by the government is merely based on the assumption that low-income households are generally having larger families, and hence, need larger units for accommodation. In reality, the country's demographics are changing, with decreasing household size and increasing graduated youth or young married couple in urban areas. House size is no longer a big concern for these groups as they would rather opt for a development that can enable them to stay in the urban core environment with a lesser burden on living through reduced mortgage, maintenance expenses, and travelling time.
READ: Should I buy a house now or wait?
2. Let developers choose the right property trade-off…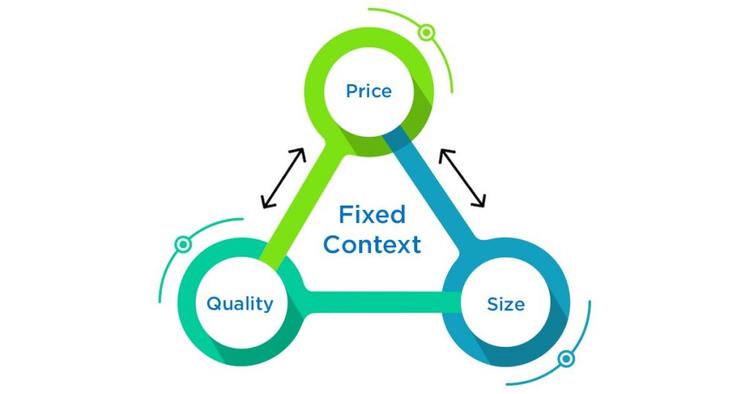 The schematic illustration above shows the trade-off relationship between house price, size, and quality – these are the three important parameters that developers rely on when determining what types of housing product to be released to the market. Having the flexibility to adjust both the selling price and house size can help developers to better match their product with the buyer's demand, especially when absolute selling price is a matter of concern to the buyer. 
If the respective house size is to be fixed at 900 sq ft, the absolute selling price of the unit will become RM360,000 instead of RM300,000. This is because RM360,000 or RM400 PSF is then sufficient to provide developers with a reasonable profit margin of 15%.
A bigger unit size consequently increases the selling price by 16.7%.
Therefore, if the absolute selling price of a standard apartment unit is to be capped at RM300,000 – the respective floor area will be adjusted to 750 sq ft instead, so as to ensure the development cost and profit margin are not affected.
MORE: Are we really lacking affordable housing in the Klang Valley region?
3. …or continue letting free-market buyers "pay" for it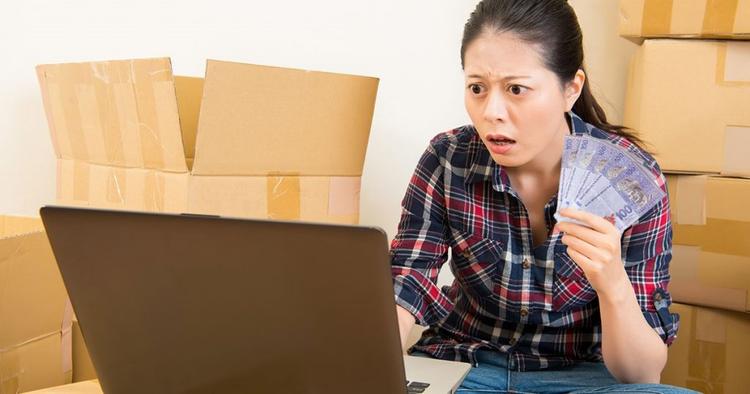 Of course, developers can choose to meet the market demand and comply with the DRMM set standard of 900 sq ft and selling price of RM300,000. However, the location of the project may not be the same as the previously proposed one due to its high development cost. The new, less-desirable location which provides a lower cost will enable the delivery of said affordable homes, but the quality of life will definitely be compromised.
Is it any wonder why the public response for most affordable home schemes has been sub-par? It is because these homes are being built in undesirable locations.
One should realize that there is a minimum cost of building a house. If house price could be lowered down to meet the demand, at the right location and with good quality, it would have happened. In fact, it is unlikely to see houses below RM300,000 that includes good facilities, at a minimum of 900 sq ft in size, in good locations with satisfactory connectivity as well as conveniences such as parks, and shops.
Forcing developers to supply affordable housing with the fixed house price and size will definitely affect the housing quality in terms of location, connectivity, infrastructure, amenities, and facilities, which are all key to future property value appreciation.
The developer can also choose to comply with the DRMM standard and meet market demand including not compromising on living quality. However, this will result in the development costs being transferred to the mid-range housing products, pushing up their selling prices. Thus, the free-market home buyers will be the ones "subsidising" the provision of these affordable homes.
 In either case, the end-users will be the losing party. 
CHECK OUT: What is property valuation & the 4 factors which influence a home's value?
In the second part of this article, we will take a look at what Malaysian homebuyers are looking for in 2019 and onwards:
4. Help developers build homes for the younger generation 
One can expect that Gen-Y will eventually form the mainstay of the country's housing market. The recent House Buyers' Survey conducted by the Real Estate & Housing Developers' Association (REHDA) Institute– during the Home Ownership Campaign (HOC) from 1st to 3rd March 2019 at Kuala Lumpur pointed out that those who were interested to purchase a house in 3-years' time are:
aged between 20 to 39 years old
a majority of them are looking for a house with 1 to 2 bedrooms;
and with a monthly instalment budget of RM1,000 to RM2,500.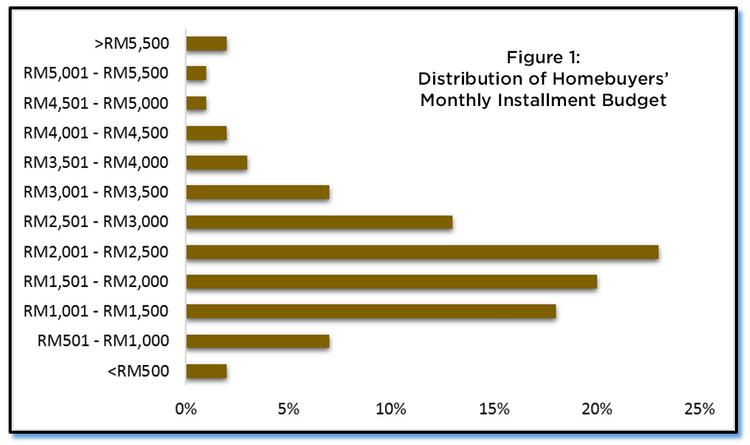 By assuming a 10% down payment with 30-year loan tenure and based on the current interest rate (ranging from 4.5% to 5.5%), the expected budgeted property prices would fall within the price range of RM200,00 to RM500,000.
As the buyers' profile changes, this leads to different expectations. Therefore, certain development guidelines that are being practised such as using density/acre as a measurement of intensity control, or the adoption of minimum affordable house size requirement – are no longer suitable to the market needs and demands.
As in the case of Klang Valley, focus should be given on young working adults as this target group is seldom catered for. This group often comprises of singles living alone or couples who seek for properties priced at affordable levels in the urban areas. Inability to offer housing types and sizes efficiently in accordance with affordability of the mass market demands, will again, worsen the issue of housing overhang.
5. Besides pricing, Malaysian home buyers' priority is location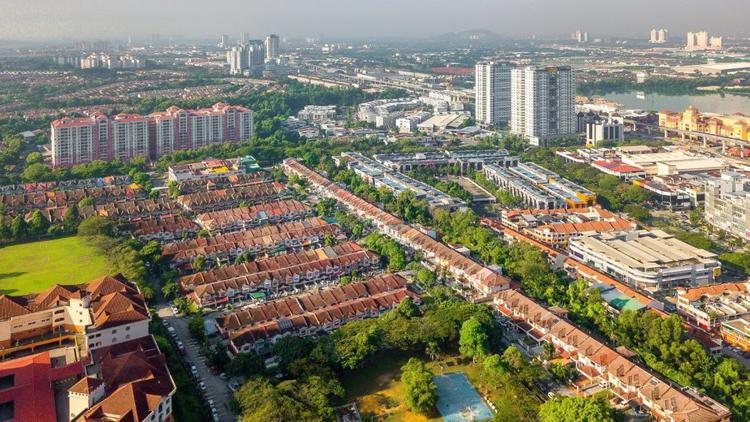 The same survey revealed respondents' preferable housing locations in the Klang Valley, as shown below. If this is cross-referenced with the respondents' monthly budget (Figure 1), one clearly see what the types of housing products which will meet the current demand.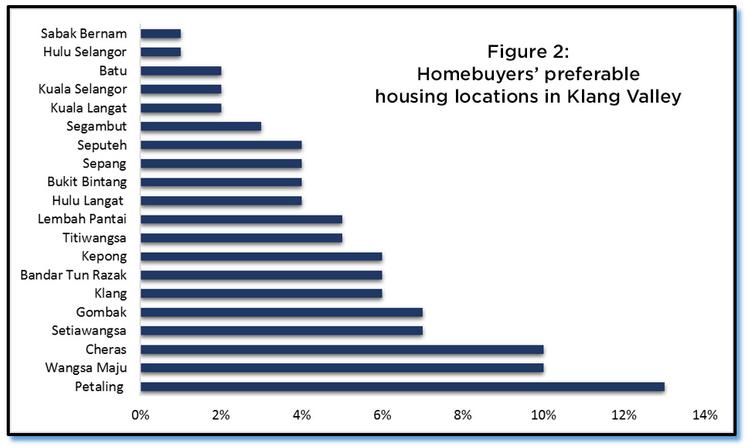 The top five most preferable housing locations were Petaling, Wangsa Maju, Cheras, Setiawangsa, and Gombak. In exception of Gombak, the rest of these areas are within or nearby Kuala Lumpur; which are expected to have higher development costs. 
Given this arrangement, a practical commercial response from developers is to offer small service apartment unit, ranging from 550 sq ft to 750 sq ft, with good facilities and public transport network, so as to meet the budgeted property prices.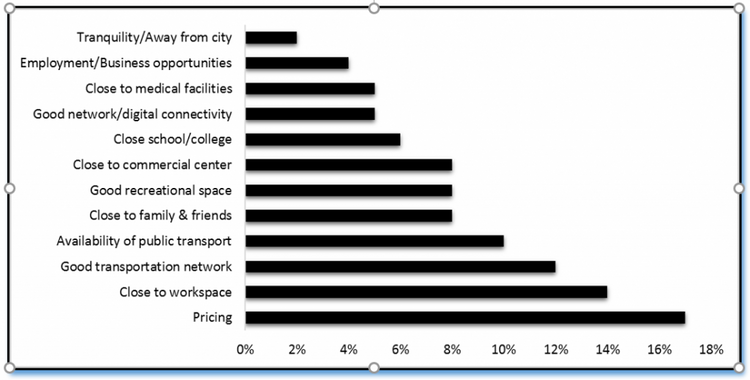 Another important indication from the survey findings is that the respondents are price-conscious and place more emphasis on housing location that really benefits their quality of life in the long run. As depicted above, the top priorities given by respondents when selecting their preferable housing areas are pricing, distance to the workplace, connectivity and availability of public transport. 
From here, one can deduce that house size is not as important as house price and housing quality. As long as a project could offer a home with lifestyle features and located in a strategic location, it will attract first-time homebuyers who are mostly young working adults. 
Based on these findings, we can conclude that by allowing developers the flexibility in delivering affordable homes, they will be able to build and launch higher demand projects. Thus, giving homebuyers what they actually want, besides reducing the glut in the current property market.
Edited by Reena Kaur Bhatt
Disclaimer: The information is provided for general information only. iProperty.com Malaysia Sdn Bhd makes no representations or warranties in relation to the information, including but not limited to any representation or warranty as to the fitness for any particular purpose of the information to the fullest extent permitted by law. While every effort has been made to ensure that the information provided in this article is accurate, reliable, and complete as of the time of writing, the information provided in this article should not be relied upon to make any financial, investment, real estate or legal decisions. Additionally, the information should not substitute advice from a trained professional who can take into account your personal facts and circumstances, and we accept no liability if you use the information to form decisions.