The Asian Strategy & Leadership Institute (ASLI) recently organised an Open Dialogue with YB Zuraida Kamaruddin, Minister of Housing and Local Government (KPKT). During the event held in Kuala Lumpur on October 8, we got to hear first-hand about the Ministry's plans leading to 2020. This is what she has to share with industry stakeholders and Malaysian home buyers.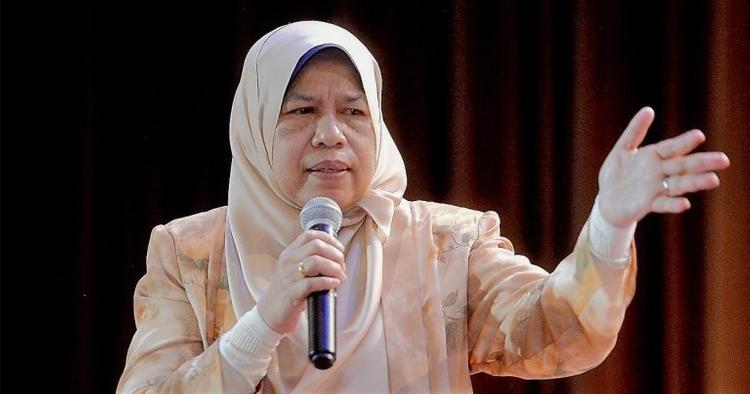 #1 The Ministry is committed to improving the delivery of government scheme homes, PRIMA included
In May 2018, the new Pakatan Harapan government shared a list of programmes and policies pertaining to the property market, as outlined in their manifesto. These promises mostly centre on combating the homeownership issue and a more systematic provision of affordable homes – among which included a reform of the PRIMA programme.
Aspiring homeowners who have been disappointed by the inefficiency of the PRIMA scheme (including unfeasible project locations) would be glad to know that the new Housing Minister is committed to work on fixing these issues.
It is a mission of mine to ensure that these affordable homes are built in strategic locations. We cannot afford to repeat our past mistakes where we lacked demand for new, affordable homes, mainly due to poor location planning. A strategic location for affordable homes should be somewhere near infrastructures, city centres and amenities – such as community centres, child care facilities and so on," Zuraida shared on Monday.
#2 There might be more lenient lending guidelines for home buyers
Zuraida also shared that the Ministry has had a few discussions with Bank Negara Malaysia (BNM) and a few other banks over the possibility of providing more flexible loan packages to address the home financing challenge faced by first-time homebuyers. Among the proposals under consideration include:
Extension of loan tenure from the current 35 years to 40 years for purchasers of affordable homes
A lower interest rate for home loans
A step-up loan (or even a 100% home loan) for first-time purchasers of affordable homes
Zuraida opined that requirements from the banks are too rigid and strict in terms of securing home loans – especially for the B40 and M40 population. Stressing on the need for more relaxed loan requirements, she said, "Banks should consider the entire projected household income in the loan process, rather than just focusing on the sole income of the applicant."
#3 KPKT will be launching a single entity to  oversee and coordinate affordable housing development in Malaysia, 6 agencies including PR1MA have agreed to join so far
The following 6 agencies – 1Malaysia People's Housing Scheme (PR1MA), Uda Holdings Bhd, Syarikat Perumahan Negara Sdn Bhd (SPNB), Federal Territories Affordable Housing (Rumawip), Housing Programme for the Hardcore Poor (PPRT) and 1Malaysia Civil Servants Housing (PPA1M) have come on board with KPKT's plan to form the National Affordable Housing Council (NAHC).
Slated to be launched by end of this month, NAHC which will be chaired by Prime Minister Tun Dr Mahathir Mohamad, will allow for a consolidated approach among the various agencies as well as to avoid any overlapping of affordable housing projects. This single entity will be ensured to approach private developers with the correct guidelines and engagements on affordable housing, thus streamlining the delivery of affordable homes to the B40 (bottom 40%) and M40 (middle 40%) groups.
Under the new policy, KPKT also plans to expand the built-up area of future affordable houses from the current minimum of 700 sq ft to 990 sq ft, further enhancing the quality of living for these homeowners.
#4 Only 3 state governments have submitted the

list of affordable housing sites so far, the remaining states have until month-end to ensure the development of more affordable homes for the B40 and M40 segments
Zuraida said that it is the responsibility of the state governments to offer up their spacious lands for the development of affordable housing. As land acquisitions are under their jurisdiction, their support in terms of supplying land for affordable housing projects will enable the federal government to develop infrastructure around those projects.
However, recent data revealed that only 27 plot of lands out of the total 127, for affordable housing projects around the country, were supplied by the state government.
We need to address this matter and see a hike in the number of lands supplied by the state government – So far, only Negri Sembilan, Penang and Perak have replied to the federal government's request with about 10 sites identified," lamented Zuraida. States who fail to submit a list of potential sites to be developed for affordable housing projects before the month-end will not be entertained.
As of now, the Federal Government has plots of land as small as three acres (1.21ha) of land, up to 10 acres. Under the new National Housing Policy 2.0 (to be launched end of the month), the government will be requesting a minimum of 10 acres for each project from the state government.
Besides state governments, KPKT has also met up with a few other ministries to request for the release of pockets of land surrounding transport-oriented developments for affordable housing projects.
#5 Bumiputera quota for housing projects will be reviewed to address the unsold units issue
The property overhang or unsold stock issue has often been raised by developers, who claim that many of these unsold units are Bumiputera units not being taken up. The lack of an auto release mechanism coupled with the somewhat high Bumiputera quotas set by some states (as high as 70%) has further compounded the issue. 
Developers have been lamenting that any unsold bumiputra unit is a cost burden for them as they need to service the interest to banks, adding on to their total operating costs.
Zuraida acknowledges the issue and the need for a national policy to allow for the automatic release of completed but unsold Bumiputera units. However, she clarifies that the Ministry will first have to conduct a proper study and obtain the necessary figures/data on these unsold units to properly understand and diagnose the situation.
Other issues raised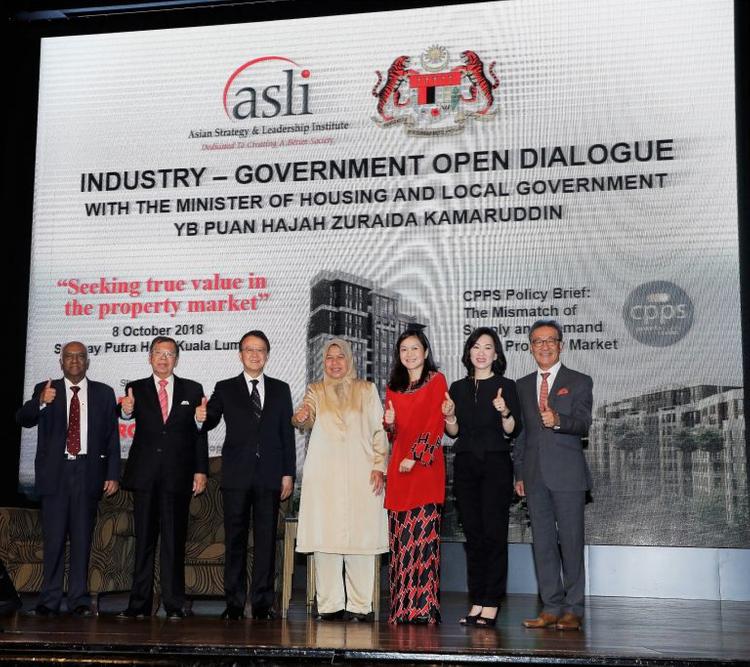 The sharing session by Zuraida was followed by an open and frank discussion between her and key representatives from the housing industry. This was the first time the housing minister held an open dialogue with various real estate stakeholders. Other topics raised throughout the day include:
The varying definition of 'affordability' – The ministry retains its original suggestion to cap the national threshold for affordable homes at RM300,000 per unit.

The use of a rent-to-own scheme as an alternative to affordable housing. Currently, this scheme is only available for PR1MA houses but the Ministry is looking to expand it to other segments of the property industry, nationally.

The under-utilisation of land for affordable housing like the Malay reserve lands and the over-monetisation of land by developers.
Zuraida stressed that addressing concerns in regards to the Malaysian property market is not a one-man show. The new government will require assistance as well as support from various stakeholders, including the respective state governments, to alleviate the current housing affordability issue and ensure that the market remains vibrant.
She iterated, "It is the hope of the Ministry that we receive such support in the near and long run. Let us all put aside any personal agendas and work together for the progress of this New Malaysia – where our interests lie within the rakyat.
The Asian Strategy & Leadership Institute (ASLI) is an independent, private and non-for-profit Think Tank headquartered in Malaysia. Find out more here. 
Disclaimer: The information is provided for general information only. iProperty.com Malaysia Sdn Bhd makes no representations or warranties in relation to the information, including but not limited to any representation or warranty as to the fitness for any particular purpose of the information to the fullest extent permitted by law. While every effort has been made to ensure that the information provided in this article is accurate, reliable, and complete as of the time of writing, the information provided in this article should not be relied upon to make any financial, investment, real estate or legal decisions. Additionally, the information should not substitute advice from a trained professional who can take into account your personal facts and circumstances, and we accept no liability if you use the information to form decisions.