Sakura Residence - Semi D
New Launch
From RM 2,479,000 - RM 3,810,000
Sakura Residence - Semi D
Sunway Iskandar, Iskandar Puteri (Nusajaya), Johor
Built-up : From 3,190 - 3,274 sq. ft.
Land area : 39' x 75'
Sakura Residence - Semi D
Developed by the builders of Sunway Iskandar and Japan's leading developer Daiwa House Group, Sakura Residence is Malaysia's first landed luxury prefabricated developent using Japanese technology.

Enhance Features
1) High quality construction structure: Major components are manufactured and inspected in the factory to ensure the quality and precision.
2) Strong: More durable house with the usage of steel frame compared to conventional.
3) Fully Sealed Home: Good heat insulation,waterproofing and sound insulation
4) Friendly Design: Equipped with insect screen and finger safe door,gentle slopes with less than 5% gradient
5) Japan's inspiration: Four season landcaping,Japanese design's grand entrance gate and community centre

Available Units
- Semi D (20 units,Phase 1)

Maintenance Fee
- Free 1 year

Amenities Nearby 
- 4km to Gleneagles Medini - Nusajaya   
Property Information
Property Features
Facilities
Highlights
Developer's License
Property Type:
Semi-detached House
Completion Date (expected):
Q4 2018 (Phase 1)
Property Review
SAKURA RESIDENCE – DISCOVER THE ELEGANCE OF CONTEMPORARY JAPANESE ARCHITECTURE
Sunway Iskandar and Daiwa House create revolutionary Japanese-inspired homes in Malaysia's southern economic corridor. Innovation presents endless possibilities, and Sunway Iskandar is testament to that as it welcomes another sterling new development called Sakura Residence. Developed by Sunway Iska...
Read more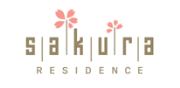 Daiwa Sunway Development Sdn Bhd