While many Gen-Ys in the country say they can't afford to buy a property, Zaini is bucking the trend – he owns 10 properties so far. A Royal Malaysian Air Force (RMAF) pilot by profession, this enterprising lad has been steadily building up his real estate portfolio over the past 5 years – of which its headcount will soon be 15 properties.
HUMBLE BEGINNINGS
In 2011 at 24 years of age, Zaini stumbled upon Robert Kiyosaki's "Rich Dad Poor Dad" – which enlightened him with the fundamentals of long-term investment and wealth building potential of properties. In the same year, Zaini made his maiden property purchase – a medium-cost apartment in Seksyen 7, near UiTM (University Teknologi Mara) in Shah Alam. His decision to purchase was made solely on the fact that demand for cheap rental accommodation in areas close to universities is very high – students will look for homes that is easy to clean and comfortable but not luxurious.
True enough, until today, Zaini's first apartment has never been short of tenants. The figures are none too shabby either – the unit's rental rate has doubled in value over 5 years besides it enjoying a capital appreciation of 87%.
Furthermore, there are perks of being a government servant as Zaini is able to keep his expenses down because free accommodation is provided for his family by the government.
THE MONEY TRAIL
Buoyed by his initial success, Zaini decided to focus on a niche segment – promising properties located close to education institutions/hospitals/training centres; all which will generate big and constant rental returns.
As he explained, "Promising property does not mean the most expensive or cheapest. I will always put myself in the shoes of my target tenant and ask myself, "Who are they and what do they want?" Only then I will look for and match the properties that I can afford with locations that people will want to live in."
"A few years ago, my close friends cautioned me against my decision to purchase two landed properties in Bandar Sri Sendayan – an area that was fairly undeveloped at that time. But I have gotten news that the RMAF will be setting up a base camp in that area and I did not hesitate to purchase immediately," he shared.
He added," I don't dive in unprepared. I make sure that I have done enough research before I invest in the property."
"Not many knew of the growth potential of Bandar Sri Sendayan. Due to the upcoming infrastructures in the area, property prices in Bandar Sri Sendayan have already increased to approximately 50% from its initial selling price", he added
A STEEP LEARNING CURVE
Not one to rest on his laurels, Zaini ventured to educate himself in property investment as much as possible. He spent quite a bit on property seminars and books – all which taught him various strategies and trade secrets. As he reasoned, "I have made this back in profits and more, so it was worth it."
Among the valuable tips that he learnt and practiced throughout his investment journey was how to calculate and ensure a positive cash flow and the importance of holding power – one must always have AT LEAST 3 months' worth of rent in hand to act as a buffer in the event a tenant could not be sourced immediately.
His diligence paid off. Zaini is currently finalizing the deal on his 10th property, an apartment in i-City, Shah Alam, which he plans to rent out on AirBnB.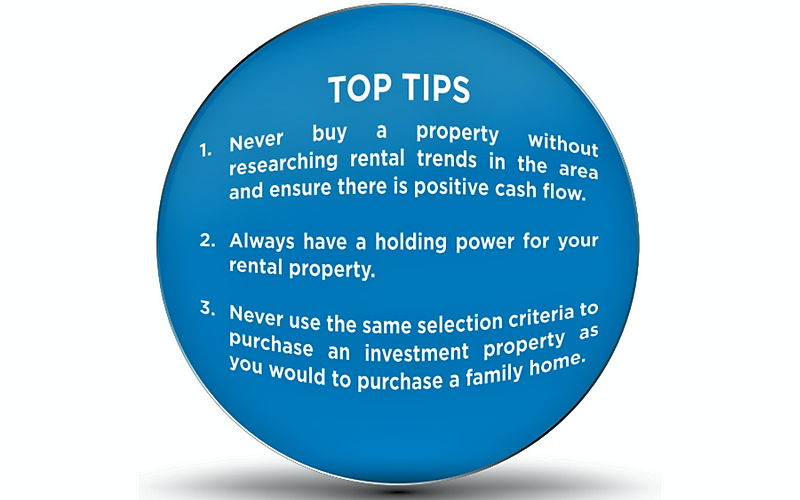 Providing his recipe for success, Zaini said that knowing where to draw the line is what makes one a successful property investor. Before you take the plunge, make sure that the numbers work for you.
NEW FOUND PASSION IN INTERIOR DESIGN
It was a stroke of luck that Zaini discovered his passion in renovation during one of the seminars he attended in 2015 – Adrian Wee's 'Interior Design for Profit Street Smart Series', which highlighted how to apply renovation and interior design to procure higher rental yields.
"Figures aside, I found out that I really love interior design (ID) – the whole process fascinates me! Whatever free time I had was spent poring over tile designs, laminating material and what-nots," he laughingly shared.
Zaini spends his free time dabbling in renovation and interior design
He was very eager to apply what he had learnt and could not wait to start practicing and perfecting the art of interior design. However, it was not all smooth sailing for Zaini as he had a difficult time obtaining a mentor who can provide him with the right platform. He was rejected three times before lady luck shone on him – the CEO of Pentagram Work Sdn Bhd, Faizal Mohamad agreed to take him on his ID team as a part-timer.
In between his government job and juggling his rental properties, Zaini (married with two kids) is currently learning the ropes of ID, step-by-step. Sharing a recent win, he said, "Just the other day, I managed to convince a client to carry out ID works for his whole home instead of just the kitchen, as initially planned".
HIS END GAME
When asked about his future plans, Zaini revealed that he is in the final stages of his financial freedom journey – he plans to retire within the next few years and spend his well-earned time doting on his wife and children. He is also considering starting his own ID company in the future.
His parting advice – Do not be afraid to reach for your dreams. You must keep your eye on the prize and work towards it. That is what I did!
This article was first published in the iProperty.com Malaysia June 2016 Magazine. Get your copy from selected news stands or view the magazine online for free at www.iproperty.com.my/magazine.  Better yet, order a discounted subscription by putting in your details in the form below!