A cautionary property tale of joint tenancy, abuse and escaping to a safe haven.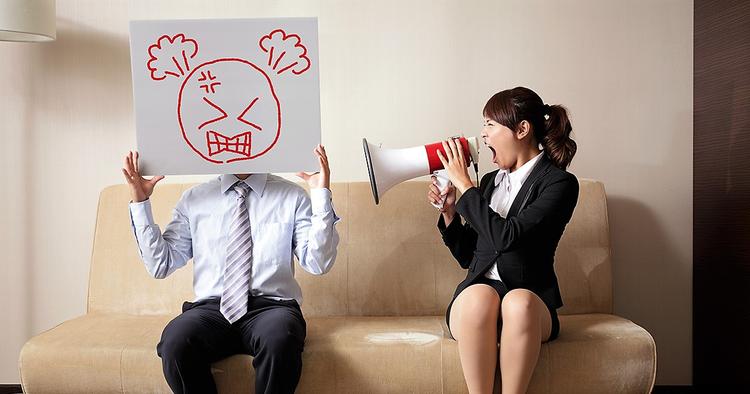 As I watched 'Incident in a Ghostland' last night from the comfort and safety of my home, I cannot help but notice some parallels between the characters and myself. This psychological horror drama thriller film tells a story of how a mom and her two daughters were ambushed in their home by murderous intruders.
One of her daughters, Beth, conjured up a dream while being physically abused by her sadistic captors in a bid to escape her trauma. In this imaginary world of hers, she would go on to write a bestselling book of the same title.
For me, however, the abuse that my mom and I had encountered was not a work of fiction. As a way to deal with it, like Beth, I wrote a book called Property Buying for Gen Y which would then go on to become a bestseller and was a turning point in my career.
While my story is nothing like 'Incident in a Ghostland', the physical, psychological and emotional scars still remain until today.
History of abuse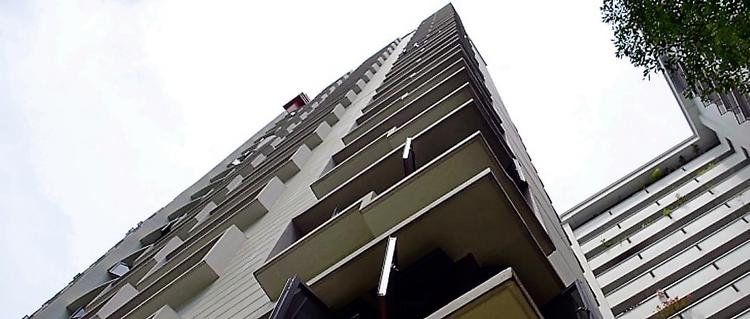 It is hard to believe a family member that I grew up with (let's call this person Ana) can turn out to be so abusive. My parents had divorced and as a result, we were living with our relatives.
My mom and I lived with an uncle while Ana was sent to live with another uncle, owing to her very difficult behaviour. When I was about 18 years old, we got a flat together in Taman Jurong where I was living with my mom and Ana.
I remember thinking, "Finally! We now have a place to call our own." Little did I know, Ana would turn out to be a monster.
The first instance of abuse occurred when I was kicked out of home at 21 years old. I recall having my bag thrown out of the house and living temporarily at the police station where I was posted at for my national service.
Back then, I did not understand any property laws and did not know any better. I then rented a place for a while near the Admiralty MRT station. To pay my rent, I would give students home tuition.
The subsequent abuse happened in 2014 when Ana came back with a family of her own after having lived overseas. My mom and I were on the constant receiving end of verbal abuse, bullying and threats to kick us out of our family home.
Mind you, I was paying for the mortgage then and taking care of my mom.
Things got so bad that my mom and I had to lodge a police report and seek help from my MP, Tharman Shanmugaratnam. Thankfully, my mum and I still have a home to call our own by the end of this ordeal.
I am so grateful that I dedicated Property Buying for Gen Y to my MP.
Complications of joint tenancy
While you can walk away from a relationship, it is not so straightforward when it comes to property matters with a family member. This is especially so if the property is held jointly, as with the case of my mom and Ana.
Under a joint tenancy agreement, two individuals agree to jointly own a property. While this is the most common method of ownership as it is less costly, a joint tenancy exposes one family member to the financial risks, liabilities and other problems created by Ana.
In this case, since moving to another country, Ana has not been paying her part of the mortgage since 2011. My uncle had intervened with the agreement that I pay for the full mortgage until I got my own home.
However, once I received the keys to my home, Ana became uncontactable. The HDB subsequently contacted us instead and told us that Ana cannot pay for the house and wants my mom to take over the mortgage.
As a result, my mom now bears the burden. We then decided to put the home up for rent as my mom is not working and is ill.
The rental income is now helping us to cover the mortgage as well as providing some savings for my mom. We also paid Ana her portion, minus expenses. However, the constant threats from the abuser still remain.
If you are among the unlucky few who happen to jointly own a property with a toxic family member, this is what you should do:
#1 Have proper documentation
Having a problematic joint tenant will likely cause a legal battle at some point. Therefore, you need to have proper documentation in case it does end up in court.
This includes whatever payments that you have been paying for the upkeep of the home, property tax and so on.
Other useful documents include emails detailing a pattern of abuse, police reports and other documents to prove that the other party has not been paying their part of the home mortgage. Having all these documents ready will help bolster your case should it end up in court.
#2 Speak to a lawyer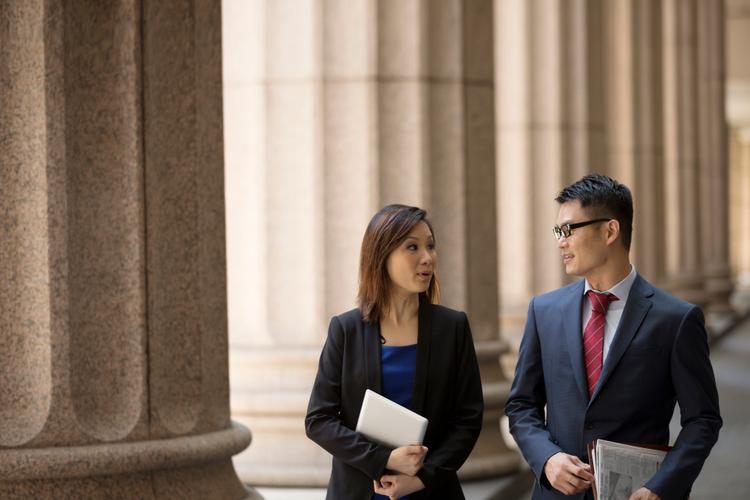 When it comes to a joint tenancy agreement, the right of survivorship means that the other family member takes control of the whole property when the other party passes away. This can be very problematic when you are dealing with a family member who has not been paying and is abusive.
Speak to a lawyer on what your options are so that you are fully prepared should a death occur in your family.
#3 Do not react
An abusive person needs to be in control and instigating a fight is one such way of doing so.
While it can be very difficult to not react when the other person is provoking you by shouting and accusing, you need to realise that the other person is not acting rationally.
By not reacting, you have taken away their power to push your buttons. Stay cool and take the high road all the way.
#4 Minimise contact 
By minimising contact with the abuser, you are ensuring your own safety and that things do not have the chance to escalate out of control.
Focus only on the points concerning the house and steer clear from any arguments. Do not get sucked into the drama.
#5 Learn to forgive
No matter what has happened, each person deserves to be happy. When I speak about forgiveness, it is not for the other person but more for yourself. By learning to forgive, the other person no longer holds any power on you.
I remember how empowering it was when I moved into my own home as the other family member can no longer bully either of us. You have the right to be treated with respect, to be safe and to have a wonderful life away from any abuser.
#6 Seek help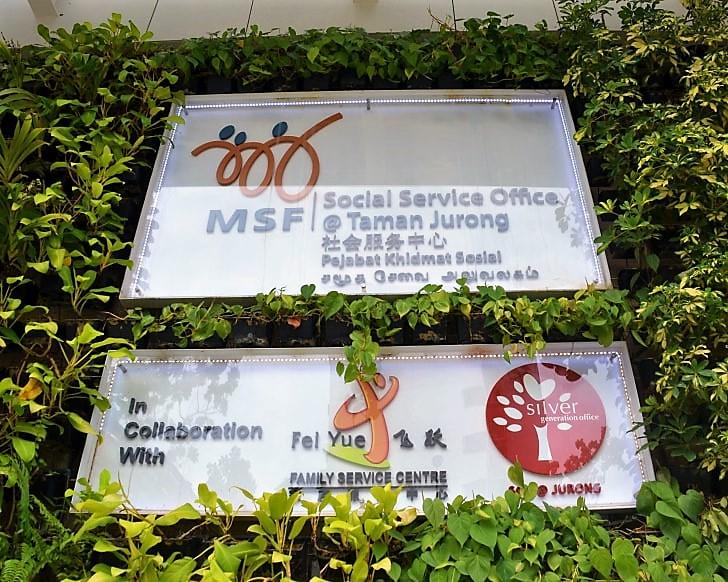 The Ministry of Social and Family Development defines violence as physical injury, direct or indirect threats, sexual assault, emotional and psychological torment, damage to property, social isolation or any behaviour which causes a person to live in fear.
My mom and I have experienced some of the forms of abuse described. While it is hard to believe that your own flesh and blood can turn against you, family violence is very real. Malaysians can similarly seek help from the
Ministry of Women, Family and Community Development.
In closing, it is my hope that by sharing this cautionary tale, others in a similar situation will be spared the agony of what we had to endure.
If you have a family member who is abusive or know someone who is being abused, do not hesitate to call the authorities.
Edited by Reena Kaur Bhatt
Disclaimer: The information is provided for general information only. iProperty.com Malaysia Sdn Bhd makes no representations or warranties in relation to the information, including but not limited to any representation or warranty as to the fitness for any particular purpose of the information to the fullest extent permitted by law. While every effort has been made to ensure that the information provided in this article is accurate, reliable, and complete as of the time of writing, the information provided in this article should not be relied upon to make any financial, investment, real estate or legal decisions. Additionally, the information should not substitute advice from a trained professional who can take into account your personal facts and circumstances, and we accept no liability if you use the information to form decisions.