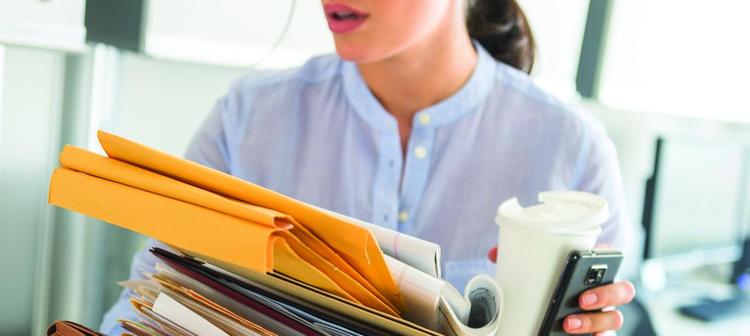 What is the first step towards achieving success in real estate investment and ultimately financial freedom? Most will tell you to 'Scrimp and save every penny you earn', 'Attend as many property seminars' or 'Hunt down the best Zero Down deal'. MARK's golden rule, however turns orthodox investment advice on its head; Forget Leverage – Grow Your Salary First!
Make To Earn
MARK said that many who yearn for financial independence see their day job as a deadweight. With such a mindset, they fail to realise that their occupation is actually a stepping stone in the wealth creation journey.
"Many young adults purchase properties in succession after getting inspired at property talks, hoping to gain quick riches from rental income. Only to have their shiny bubble burst much sooner than later when they realised they have over-leveraged on a RM4,000 pay. Hence, they are now stuck with substantial loan repayments, or worse, face foreclosure," mused MARK
"That is why I tell every aspiring investor the key to excelling in property investment is 'You have to earn more to invest more'. A higher salary will also mean a better credit score, thus boosting your loan eligibility. Take for instance an executive earning RM4,000 per month and having financial obligations of RM3,000; an additional RM1,000 pay bump will result in a 15% lower Debt to Service Ratio (DSR). This is especially important during a time where loan approvals are especially stringent," he added.
Take Charge Of Your Career
According to MARK, top performers in every industry usually double their income in four years or less. Proving that he walks the talk, Mark shared, "At 22, I was earning RM1,600 a month as a banking executive. In the following two years, that figure had jumped 30%. By 33, I've climbed up the career ladder to Senior Vice President in a foreign bank and just before I opted for early retirement last year, I was bringing home a monthly remuneration in the range of tens of thousands."
Comparatively, those who leave it to chance will be waiting for a long time. Average Malaysian salaries experience an annual increment of 3.7%; which means one will be able to double his income in roughly…..19 years.
Then, how then do you grow your salary in order to scale effectively as an investor? Mark shares his tried and tested ways to help flex your earning muscle:
Apply The Pareto Principle
This principle states that 20% of an invested input is responsible for 80% of the results obtained. Putting it in a work perspective, 20% of your tasks will catch 80% of your boss' attention; hence you should strive to deliver results based on your boss priorities.
On a weekly basis, make a list of all the tasks you have on hand – projects, reports, etc. Select the top two items that you think will create value for your company, i.e the tasks that your boss or superior will find most important. Prioritise this and get them done well.
"If you give value to people, people will see the value in you. In other words, hello promotions and attractive bonuses!"
All Employees Are Salespeople
Financial incentives will not be handed to you on a silver platter, instead, you must sell yourself to your boss. Take the initiative to send the message that you are serious about your career. Then, request for a sit-down to discuss your plans and goals. The next step is to carry out monthly self-appraisals, book your boss for a quick update on what you have achieved in the month and obtain his feedback on both your strengths and weaknesses. Only then will you be able to harness your fortes for bigger projects and tasks while further polishing out any rough edges.
You will be killing two birds with one stone – not only are you are working to consistently improve your job skills but you are making your boss vested in your success as well.
The Butterfly Effect
You have to dedicate yourself to your chosen craft and invest the time to excel in your job. As the catchphrase signifies, it is the seemingly small steps that eventually create the significant leaps in your career.
Mark made his way up the corporate ladder quicker than most. This achievement boiled down to him creating small consistent changes throughout his career. His efforts included bugging his seniors with incessant questions, reading through manuals and guidebooks, mastering technical skills on his own time and seeking out industry mentors for valuable tips.
DISCLAIMER: The opinion stated in the article are solely of Mark Chua and are not in any form an endorsement or recommendation by iProperty.com. Readers are encouraged to seek independent advice prior to making any investments.
Disclaimer: The information is provided for general information only. iProperty.com Malaysia Sdn Bhd makes no representations or warranties in relation to the information, including but not limited to any representation or warranty as to the fitness for any particular purpose of the information to the fullest extent permitted by law. While every effort has been made to ensure that the information provided in this article is accurate, reliable, and complete as of the time of writing, the information provided in this article should not be relied upon to make any financial, investment, real estate or legal decisions. Additionally, the information should not substitute advice from a trained professional who can take into account your personal facts and circumstances, and we accept no liability if you use the information to form decisions.