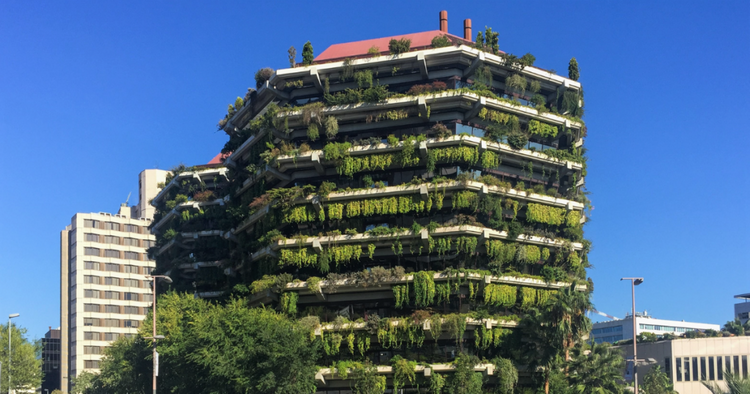 The new buzzword in town today is going green. For the past eight years, acres of building and residential spaces have been certified as green spaces. Between commercial and residential properties, adoption of green features is more common in the former as local authorities (in Klang Valley) mandated such developments as part of their compliance approvals. Implementation rate for residential properties have been much slower. To-date, MyCrest, Green Building Index Sdn Bhd (GBI) and GreenRE – three local leading green building rating tools have collectively assessed and certified more than thirty (30) residential green properties.
The adage "location, location, location" has been the only consideration whenever investors plan to purchase a home. Unlike in most Western countries, Malaysians tend to purchase a home as a form of investment – this can usually be the case for seasoned purchasers or for someone whom had already owned a permanent home. First time buyers, on the other hand, would purchase a home within their budget regardless of the location of the property. Whether one is an investor or a person looking for a home as owner-occupiers, the value of the purchase is important. This brings us to features where potential owners or investors place value in. Would the quality of the environment where one spends more than half of their lives be of an important consideration? In a tight market, many residential developers are enhancing their properties for sale with sustainable features. Green rated home promises an abode or community where natural resources is consumed as minimal as possible while delivering a healthy and clean environment.
At the infrastructural or macro level, larger plots of green spaces provide a better green neighbourhood. Lush cycling lanes with plenty of exercise parks are appealing for an environment of healthy lifestyle. Appropriately located public transport terminal ensures that lower carbon monoxide emission if the residents opt to use it as the primary mode of transportation. This could be an envisage-able proposal as public transportation is more developed with the adoption Mass Rapid Transit (MRT), expansion of the Light Rail Transit (LRT), as well as the booming development of e-hailing services.
Individual green properties – both landed and stratified, possess many hidden valuable features which can be unlocked if one know its benefits. Better insulated façade is always a norm for green residential homes, with such denser and tighter insulation preventing external solar heat from penetrating into the living room and bedroom thus reducing air-conditioning cooling load. This green feature can be very useful in a hot and humid tropical climate like Malaysia. Building materials are sourced from manufacturers possessing eco-labelling on their products. These products do not emit Volatile Organic Compound (VOC) and Formaldehyde during their lifetime ensuring the interior air quality would not be contaminated. Adequate glass façade ensuring maximum external view while allowing adequate daylight penetration into the interior space are features that improves the physiological effect of living in a green home. Features such as Solar Photovoltaic (PV) panels, rain water harvest system, low energy light emitting diode (LED) lamps and highly efficient inverter driven air-conditioners are some of the new features developers bundled in to attract potential buyers.
However, despite the obvious advantages of green homes, buyers still do not seems to be eager to purchase one. One of the main reasons is the lack of awareness and evidence that such features directly benefit the home owner
MyCrest, GBI and GreenRE are the major local green tools certifying green homes by utilizing point scoring systems to determine and also quantifying the amount of "greenness" of a home. Housing developers chart their points by picking the credit points they desire to target for. Points are allocated from the design inception till the occupancy stage.
For example, points can be derived from good wall insulation design, good recycling habits leading to reduced wastage during construction and daily habitual effort to reduce energy use. Collected points are compared against pre-determined targets to arrive at the certification level. GBI and GreenRE adopted rating classifications according to everyday precious metal value. Normal construction and design practice normally are awarded with "Certified" or "Bronze" rating, while good practise usually listed as "Silver" rating. Homes achieving "Gold" rating are normally best design practice while world class green homes are awarded with "Platinum" rating. MyCrest, on the other hand, rates the buildings according to the amount of stars garnered. For example, a building with five stars will be "greener" than a building with four stars.
Also, one is not to be confused with the provisional and final certification awarded by both GBI and GreenRE. Developers are allowed to obtain provisional certifications before the residence is completed for marketing purposes. Changes during construction may increase or reduce the points secured during the provisional stage which may eventually result in an "upgrade" or "demotion" in the rating. In GBI, the provisional rating is known as "Design Assessment" or "DA", while the final certificate is called "Completion and Verification Assessment" or "CVA". It is important that homebuyers purchase a house with CVA or final certificate and not one with DA or provisional one.
With knowledge and experience, a homebuyer would place value on a "green" property. The introduction of local green rating tools – such as MyCrest, GBI and GreenRE as aforementioned, assist potential homebuyers on their decisionmaking when purchasing their dream properties. Over time, as the industry mature and green awareness are widespread, the local green rating tools will serve as a good property value barometer.
Disclaimer: The information is provided for general information only. iProperty.com Malaysia Sdn Bhd makes no representations or warranties in relation to the information, including but not limited to any representation or warranty as to the fitness for any particular purpose of the information to the fullest extent permitted by law. While every effort has been made to ensure that the information provided in this article is accurate, reliable, and complete as of the time of writing, the information provided in this article should not be relied upon to make any financial, investment, real estate or legal decisions. Additionally, the information should not substitute advice from a trained professional who can take into account your personal facts and circumstances, and we accept no liability if you use the information to form decisions.