Trend-setters, listen up. If you love everything that's not mainstream, these ideas for plants from our green thumb guru, Fabian Capomolla, will have you running out the door before you can say "hipster".
The Hungry Gardener (aka Fabian) reveals four plants on the verge of becoming mainstream – yet they're not quite there yet. They boast the uber-cool qualities of a hipster, are awesome plants in their own right and are easy to grow for novice gardeners.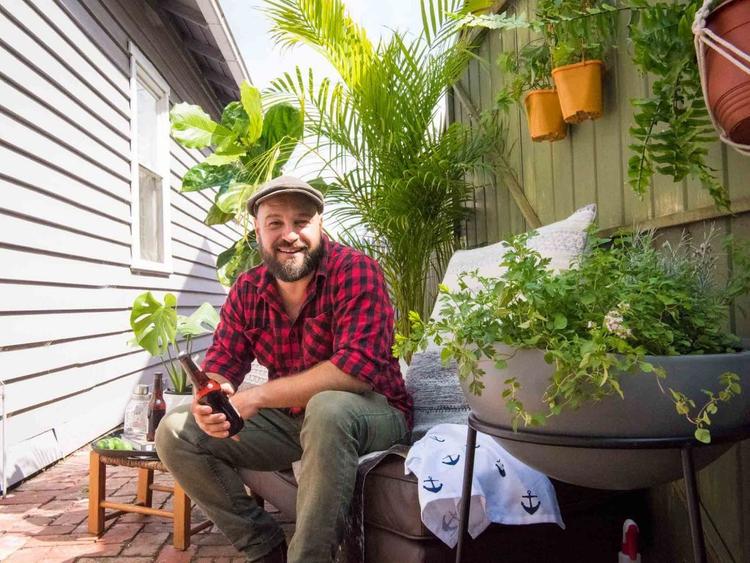 1. Iceberg lettuce
"The iceberg lettuce has a throwback to another time," says Fabian. "A time of snags on the barbie, Melbourne Bitters in hand and iceberg in the salad bowl purchased from the weekend trip to the country op shop. It's so mainstream it doesn't even know it's cool."
Fab's 7 tips on planting & caring for iceberg lettuce:
It can be grown predominately all year round, but tends to prefer cooler weather.
Icebergs are heavy feeders, so it's best to prep the soil with manure and compost prior to planting.
Plant in a cool, partially shady spot in your garden. Consider planting among summer shading plants, such as corn or runner beans.
Plant in well drained soil.

Keep well mulched to keep soil damp. If not damp enough the plant tends to go to seed quickly.

Use liquid fertilisers and seaweed extract every couple of weeks.
Iceberg lettuce is shallow rooted, so it will need frequent watering.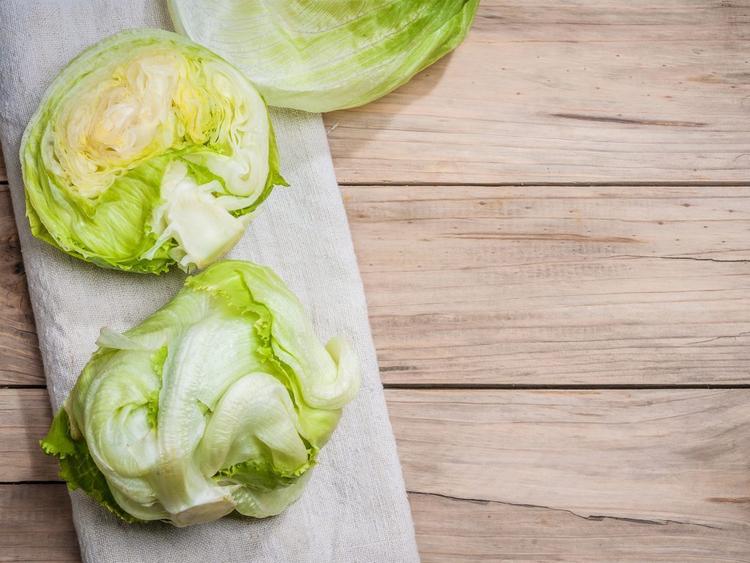 2. Boston fern
The Boston fern has had a recent comeback," says Fabian, who goes on to explain, "It was a popular house plant in the '70s."
"Also called the fishbone fern, the Boston typically has leaves that bend over, making it a great choice for hanging baskets. It's found in tropical regions and makes for an ideal indoor plant."
You know that macrame pot hanger you – being the hipster you are – learnt to make on YouTube? Fabian says this plant would be perfect in it.
Fab's 7 tips on planting & caring for Boston fern:
When grown outside, the Boston fern likes to be planted in a light shade position. Inside, plant in bright, filtered light.
It thrives in humid conditions, so the bathroom is an ideal space for this plant.
It likes damp soil, so be sure that it doesn't dry out.
The leaves tend to turn yellow if the humidity isn't high enough.
It benefits from the occasional spray with a mist water sprayer.
Add 1 or 2 tablespoons of epson salts to a gallon of water and use every six months to improve the leaf colour. "It becomes much greener," says Fabian.
Use fertiliser at a minimum.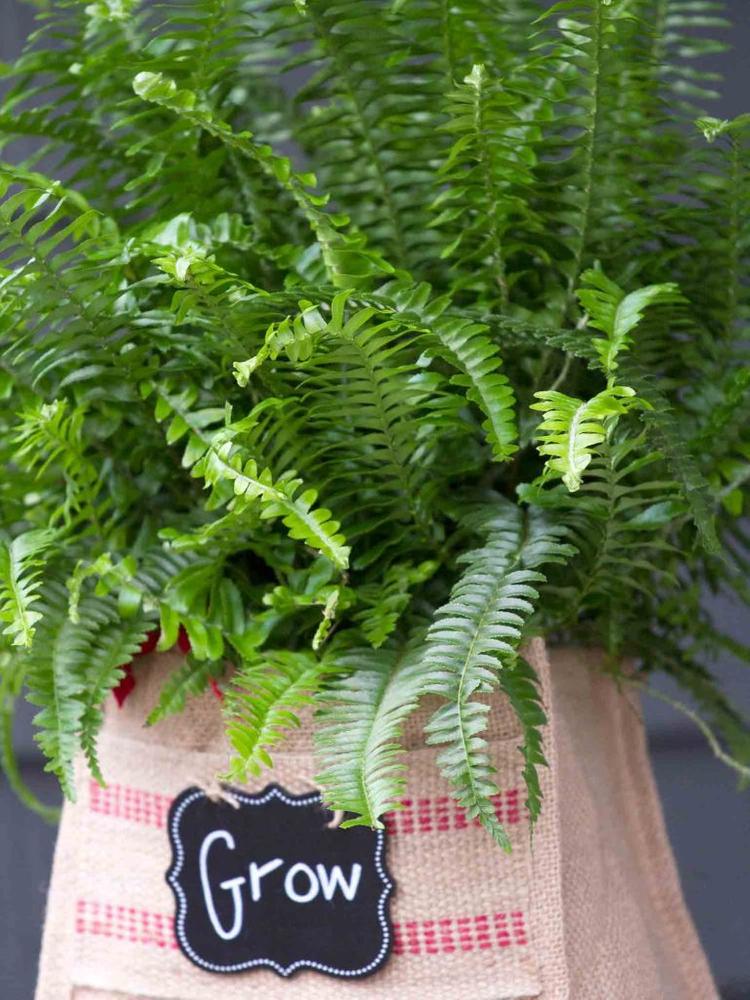 3. Fruit salad plant
"From starring on album covers for cool vogue bands to hip Instagram posts, the split-leaf philodendron is becoming trendy once more," says Fabian. Found in the tropical forests of Mexico, it makes for a beautiful indoor plant and is also called the Swiss cheese plant given the shape of its leaves.
"This plant is up there with trips to Iceland and wine in a can," says Fabian.
Fab's 7 tips on planting & caring for split-leaf philodendron:
It requires high humidity and shade – and if conditions allow it's actually capable of growing to 20m.
Direct sunlight will damage leaves, however not enough light will also stall growth – so position in a well lit spot indoors.
It's a climbing plant so great for large rooms. It's also super tough so perfect for a share house.
Water weekly and wipe leaves clean to remove build up of dust.
Between watering, allow the soil to become a touch dry.
Fertilise once a month with a liquid fertiliser.
Plant in good-quality potting mix. If repotting is required cut back every three years or so to keep the plant in check.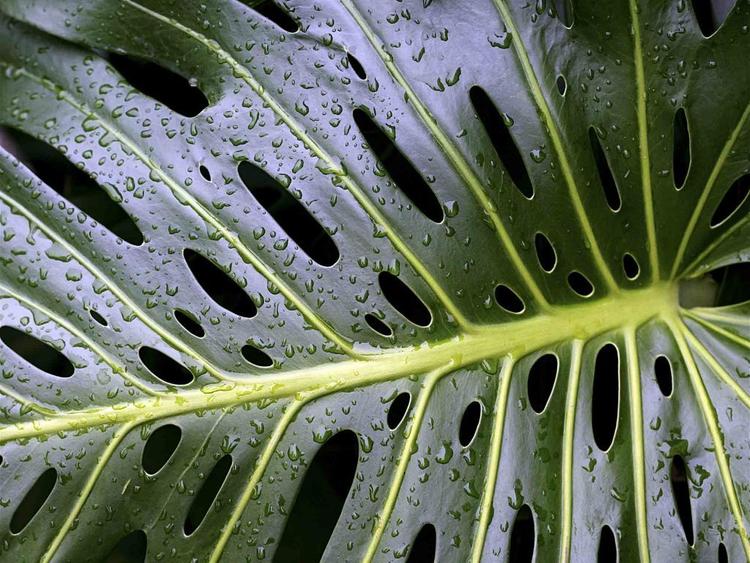 4. Hops
"As all ale lovers know, hops are flowers – often called seed cones – and are used primarily as a flavouring and stabilising agent in beer making," says Fabian. "The hops are added at certain parts in the process to give the resulting beer this or that flavour."
"Many people have taken to brewing their own beer, but why not take it a step further and give your brew a personal touch by growing your own hops?"
Things to keep in mind: Hops can be vigorous and become weedy – and there are many different types and varieties of the plant.
Fab's 7 tips on planting & caring for hops:
Hops will require some sort of growing frame, trellis or string to grow upwards. It makes for a great summer shade plant.
Requires plenty of space to grow and likes a rich, well-drained soil.
Plant in a full sun position – and don't expect a great crop the first year.
It likes lots of water, but don't overwater. It might need daily watering.
Plant in spring and mulch slightly.
Hops don't always harvest at once, so you may have to harvest it in stages. Cut back after harvesting.
Harvest in summer then dry.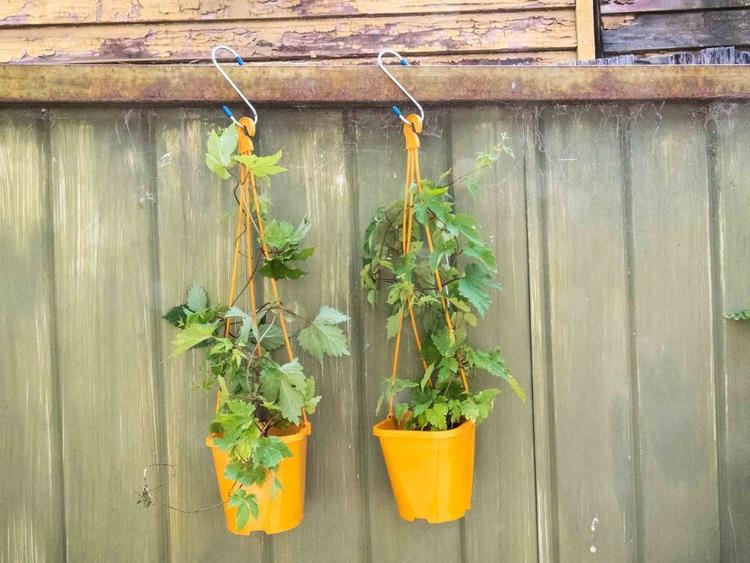 This article was originally published as The 4 must-have plants for trend-setting hipsters by www.realestate.com.au and is written by Kristy Barratt.
Disclaimer: The information is provided for general information only. iProperty.com Malaysia Sdn Bhd makes no representations or warranties in relation to the information, including but not limited to any representation or warranty as to the fitness for any particular purpose of the information to the fullest extent permitted by law. While every effort has been made to ensure that the information provided in this article is accurate, reliable, and complete as of the time of writing, the information provided in this article should not be relied upon to make any financial, investment, real estate or legal decisions. Additionally, the information should not substitute advice from a trained professional who can take into account your personal facts and circumstances, and we accept no liability if you use the information to form decisions.