Most of us make time for regular household cleans, but there are some fiddly jobs we'd rather forget.
Elke Keeley, co-founder of UrbanYou, shares her tips on simplifying those cleaning tasks, which we're all guilty of putting off.
1. Clean the iron
Did you know the surface of the iron can collect grime and gunk, particularly when you use the steaming feature?
Thankfully, all you need is a couple of household items to get it looking fresh and clean again.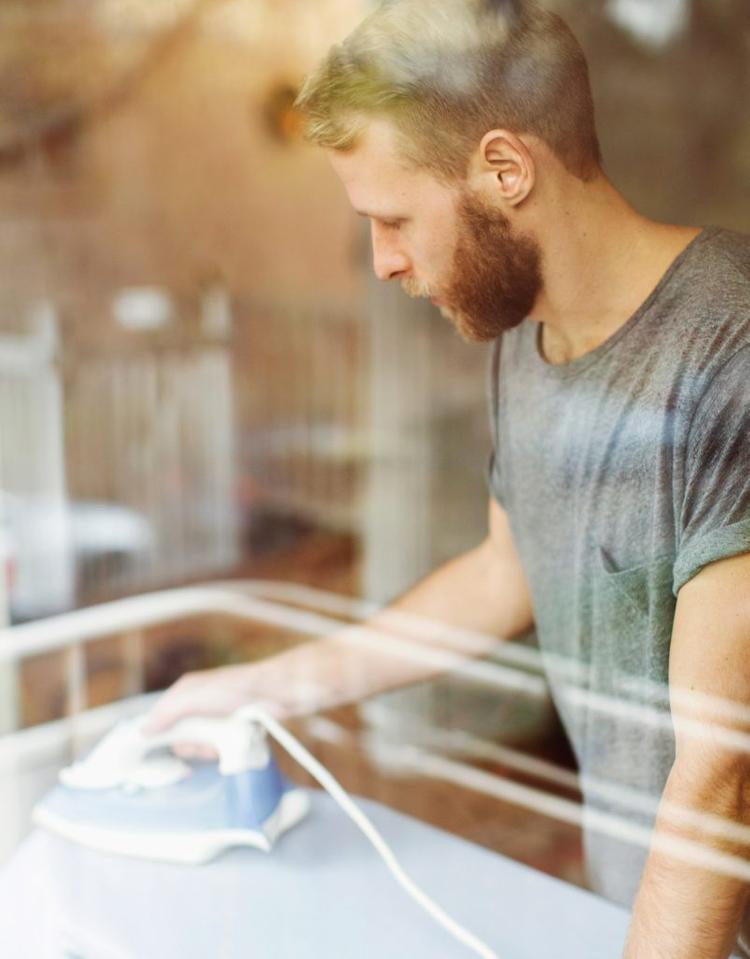 "Here vinegar and baking soda are your best friends," Keeley says.
"Drench a paper towel in vinegar and iron for up to five minutes. Next, sprinkle baking soda across the same paper towel and with the iron turned off, allow the abrasive nature of the baking soda to scrub the stubborn grime away."
2. De-scale showerheads
3. Beware invisible build-up. Picture: GettyYou might very well scrub the surface of your showered during regular bathroom cleans, but grime can build up out of sight.
An incredibly simple way to take care of this problem is to tie a bag filled with white vinegar around your showerhead for a few hours.
Once rinsed, the build-up will be gone, says Keeley.
3. Scrub inside the oven
Cleaning the oven is a task many of us go out of our way to avoid.
It also doesn't help that many oven cleaners can spread toxic fumes.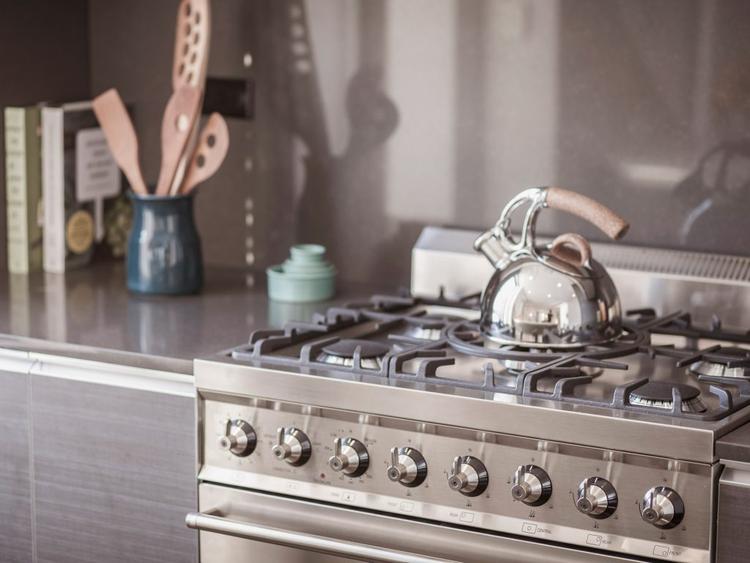 To bring your oven back to its sparkly former self, follow this simple and effective solution.
Simply make a paste out of dish soap, baking soda, vinegar and lemon juice, explains Keeley, then wipe it throughout your oven and let sit for a few hours.
"Wipe away with a cloth until the cleanser is all gone and your oven is dour-free," she says.
4. Dust ceiling fans
No one wants a whirlwind of dust to the face when attempting to cool down a room.
"To keep dust from spreading through the air, use the inside of a pillowcase to wipe each blade, trapping the dust inside," Keeley says.
You may need to jump on a ladder to reach the blades, so ensure you have someone spotting you before you get up there.
5. Clean inside the washing machine
When was the last time you cleaned your washing machine?
Washing machines can collect grime as much as any other appliance – and this only builds up over the years.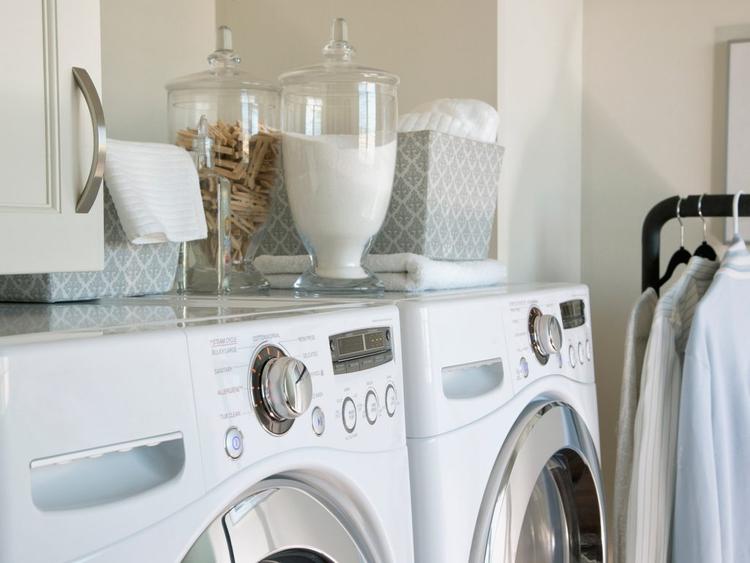 Contrary to popular belief, you don't have to get on your hands and knees and stick your head inside the machine to give it a decent clean.
"Set your machine to the longest cycle and fill with hot water, adding four cups of bleach as it fills," Keeley says.
"Let it sit for an hour then complete the cycle. Repeat the process with white vinegar in place of bleach, and use a sponge soaked in the vinegar mix for any stubborn stains. Vinegar and bleach will also clear out mineral deposits and soap scum in the hoses of your machine."
6. De-scale the kettle
When it comes to kettles, scrubbing is a massive no-no.
"The limescale (or calcium carbonate) that builds up inside a kettle is caused by alkaline-heavy water, which deposits in solid form on metal surfaces," Keeley says.
"The harder you scrub, the more susceptible a kettle is to having its inner surface removed, so the right mix of mild acids will work wonders to dissolve calcium carbonate.
"Fill the kettle with equal parts water and household vinegar, allow to boil then let sit for 15-20 minutes. Rinse kettle several times and it will be ready for use."
7. Scrub grouting
Grouting, on the other hand, will benefit from a good scrub.
The humid atmosphere of kitchens and bathrooms give mildew and mould the perfect opportunity to thrive between your tiles, Keeley says.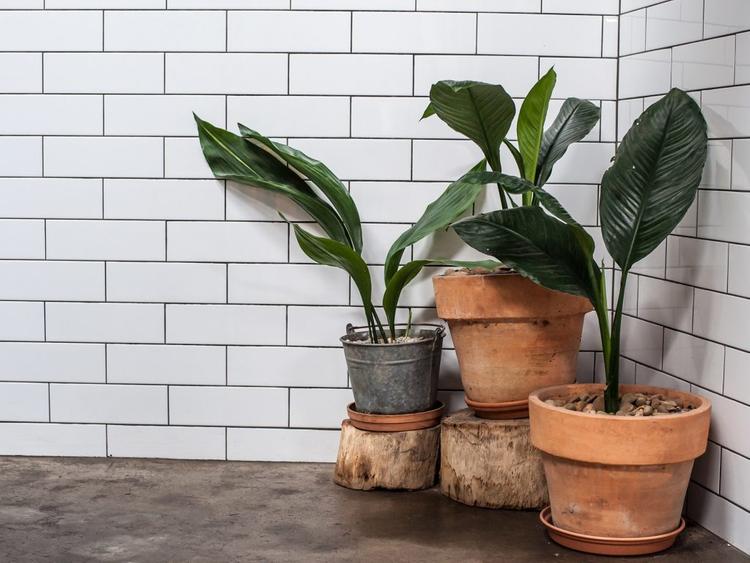 For a tried-and-tested grout-scrubbing method, mix 3/4 cup baking soda, 1/4 cup hydrogen peroxide and one tablespoon of dish soap into a paste.
"The baking soda will act as a natural abrasive to scrub the grout, while the hydrogen peroxide will react with the baking soda to release bleaching oxygen ions. The dish soap will aid in removing grease and loosening dirt, giving you an effective, all-in-one solution."
8. Wash the walls
Cleaning the walls is one of the easiest ways to improve the overall look of your property.
Keeley's no-fail method involves using a microfibre-head mop, dipped into a bucket of warm water and soap.
After testing the product in an inconspicuous area first, work from left to right and up and down the wall in a 'W' motion.
Leave to dry or repeat with a dry microfibre cloth.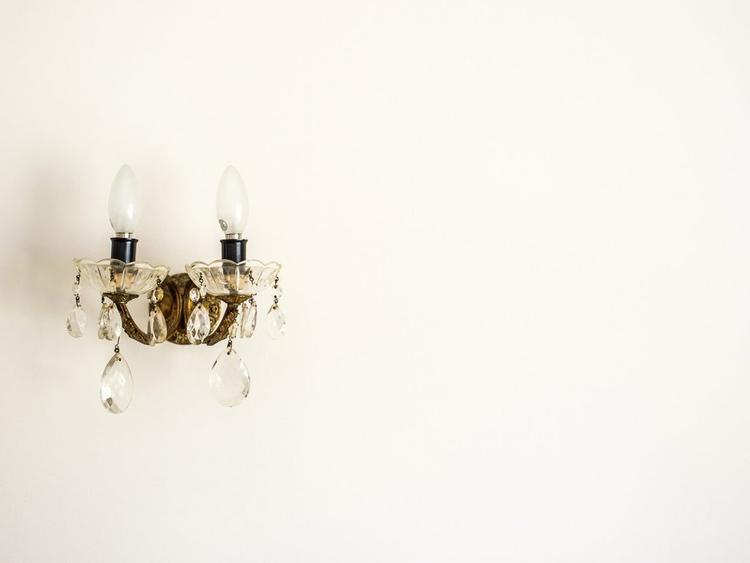 For smaller areas, you need only 'spot wash' with a microfibre cloth, meaning just clean the affected areas. Dip the corner into bicarbonate soda then lightly rub the area. Dry wipe with a new microfibre cloth.
For grease spills, rub white chalk over the area – this will absorb the resin – then dust clean with a microfibre cloth.
9. Clean the toaster
Crumbs can build up quickly inside the toaster, and the tricky angles make it difficult to know how to clean.
You can start by removing and emptying the crumb tray, explains Keeley. Just make sure the toaster is turned off beforehand.
"Then turn the toaster upside down and use a thin pastry brush to dislodge any stubborn crumbs inside. A damp wash cloth with dish soap will clear the outside, and a quick wipe over with white vinegar will bring stainless steel back to its original shine.
"For any burnt or stubborn marks on top of the toast slots, a baking soda paste will easily clear without chemicals."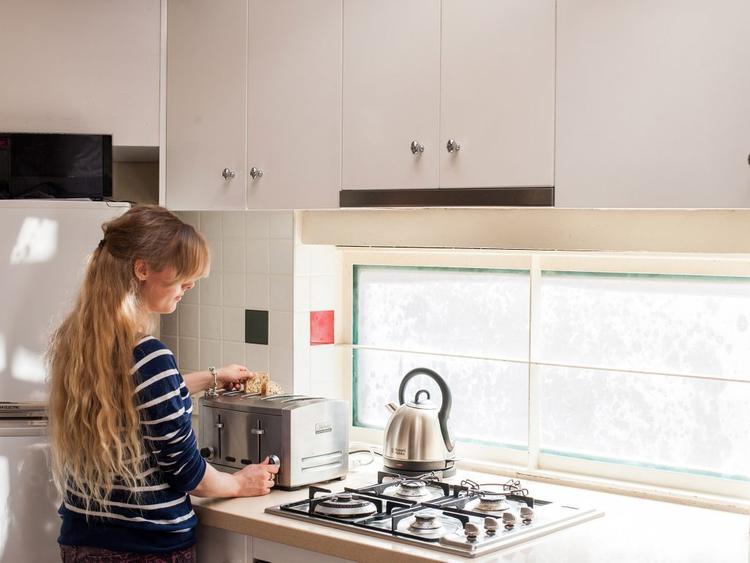 10. Deodorise the microwave
The stains and scents of a well-used microwave can be cleared in an instant with baking soda.
Keeley suggests mixing two tablespoons of baking soda in a microwave-safe bowl with a cup of water and microwaving for three minutes.
"The baking soda will kill odours and the water will aid in steaming off any stains or spots, leaving you to simply wipe away and use again."
This article was originally published as Saturday spruce-up: The forgotten cleaning jobs by www.realestate.com.au and is written by Alice Bradley.
Disclaimer: The information is provided for general information only. iProperty.com Malaysia Sdn Bhd makes no representations or warranties in relation to the information, including but not limited to any representation or warranty as to the fitness for any particular purpose of the information to the fullest extent permitted by law. While every effort has been made to ensure that the information provided in this article is accurate, reliable, and complete as of the time of writing, the information provided in this article should not be relied upon to make any financial, investment, real estate or legal decisions. Additionally, the information should not substitute advice from a trained professional who can take into account your personal facts and circumstances, and we accept no liability if you use the information to form decisions.