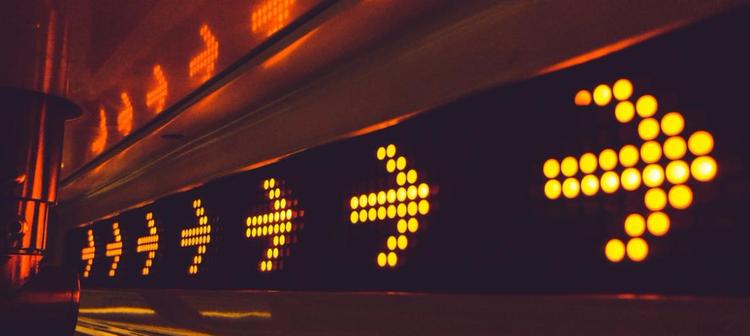 COST CONUNDRUM
Various construction expenditures have been on the uptrend – Compliance costs and premiums itself now account for roughly 20-30% of total costs for most projects within the
Klang Valley
. The latest state planning and development guidelines also call for a significant amount of additional Ringgit.
For instance, township developers have to allocate more land for construction of social and community facilities, road and drainage as well as infrastructure and facilities including TNB substations and water reservoirs.
As a result, today, a developer could possibly be left with only 40 to 45% of his land for property development. The average net sellable area of their projects is now roughly 15 to 20% lower than what it was 10-15 years ago; and this does not include exponential land prices.
Other gripes include the Goods & Services Tax (GST) and raw material expenses. The recent duty imposed on steel bars further rubs salt in the wound. Developers will have to fork out roughly 35% more for a tonne of material; steel prices now range RM2,300-RM2,500 from the prior RM1,700-RM1,800.
Zulkifly said, "Many stakeholders assume that developers are raking in huge profits. It is true that property development is profitable; it is a business after all and many have stakeholders to answer to. But our profit margins have been compressed significantly in the past 5 years. Depending on the development type and location, a developer will be lucky to reap between 7% to 15% profit for a project launched today".
"You have to remember that property development is not a one-off business; the construction process takes between 24 to 36 months, hence profits are further divided to annual figures, which range between 2.3% to 5%. These percentages are certainly not the grandiose amount that most 'naysayers' have in mind," he added.
AFFORDABLE HOMES: AN UPHILL BATTLE
All these costs are the reasons why many developers in
Selangor
are struggling with the requirement to provide affordable homes under the Rumah Selangorku (RS) programme. RS is the state's affordable housing scheme where developers must build homes ranging between RM42,000 and RM250,000 per unit. These homes must account for approximately 30-40% of the total residential units being provided for any development in the state.
Despite so, developers continue to receive heat – At a recent state legislative assembly, Selangor's Housing Committee Chairman, Datuk Iskandar Abdul Samad cautioned that developers will be barred from developing other housing schemes in the state if they fail to fulfil their requirement to build RS homes.
"It is not that we are against the provision of affordable homes, but we just feel that the burden should be lightened as it is quite a heavy burden for developers to carry in the current economic climate," stressed Zulkifly.
"There is no subsidy being provided for the construction of these homes. It is not so bad for the units priced RM250,000 but the other 3 products at RM42,000; RM100,000 and RM180,000, respectively, is a bone of contention for many developers, especially those with township projects. This is because the cost of construction clearly outweighs the price tags imposed. The difference in expenditure will have to be absorbed to the other 40-60% of the development, thus purchasers of mid-priced and higher-priced properties land up being the 'subsidisers'," he further explained.
However, it is getting more difficult to transfer these costs to 'free-market' homes as the masses cannot even afford 'mid-priced' properties. With the rise of cost of living and home loan approvals being a challenge, most consumers' budgets are for homes costing less RM500,000. According to REHDA's home buyers survey
carried out at the Malaysia Property Expo (MAPEX) 2017 in April, 41% of the 1,665 respondents are looking for homes in the RM300,000-RM500,000 category.
In tandem with consumers' less than rosy financial prospects, more developers are launching homes within this price range. Which begs the question, how can developers transfer the cost of affordable homes to other pricier products when a majority of the rakyat cannot afford homes costing more than RM500,000?
FLOATING HOMES IN THE MARKET
The other issue being the 'overhang' situation of these affordable homes. Many potential RS buyers have their home ownership dream cut short as they are unable to secure bank loans.
These freed-up units will be put up for balloting again – only a selected group of citizens with a certain income bracket could apply for the purchase of these homes. Thus the whole cycle of balloting, selection and loan application process repeats until a candidate is able to secure a loan, a process which could take years with the stringent lending guidelines imposed by Bank Negara Malaysia in 2014. Hence, the reason why many developers have quite a number of unsold stock within their projects/developments; all which translates to unrealised profits or further losses, said Zulkifly.
DEVELOPERS' WISHLIST
According to Zulkifly, many REHDA members strongly feel that the RS scheme should be handled solely by the state government. It would save considerable time and cost to have a special arm manage the construction and selling of these homes instead.
In fact, many developers are even willing to pay a special subsidy to the state to help support the affordable home cause," he shared.
Besides that, most are of the opinion that more should be done to help developers cope with the rising cost of construction. Many have been lamenting for years over the redundant costs involved in obtaining development approvals from local councils.
As explained by Zulkifly," Developers end up bearing unnecessary costs which are made mandatory in order to obtain project approvals. The authorities should bear in mind that the planning and development guidelines serve as that – a guide. The requirements should be studied and ascertained whether it is essential or not for each project. It should be noted that these guides are to act as a reference only; they are separate from the regulations under the Uniform Building By-Laws 1984."
He further said, "Ironically, developers also wish for better enforcement of regulations. Some rules are not being enforced optimally and this again leads to additional expenditure. For instance, the issuance of the Certificate of Completion and Compliance (CCC) introduced in 2007 calls for self-certification by professionals/consultants instead of it being handled by the local authorities. Nevertheless, most authorities insist on performing the checks themselves – a procedure which prolongs the building delivery system, translating to additional costs."
The new system was meant as an effort towards a self-regulation approach in the construction industry – I find the authorities' lack of trust very saddening," said Zulkifly.
BETTER ENGAGEMENT BETWEEN STAKEHOLDERS
What else should be done to help tackle the cost issue and to successfully carry out the affordable homes effort? Zulkifly believes that the Federal Government should set up a task force to engages the relevant stakeholders i.e. developers, consumers, banks, contractors and consultants to figure out how all parties can collectively work towards bringing property prices down.
"Concerted effort is the key to making progress; once the focus areas are established, the task force must then move to execute and implement the relevant initiatives," explained Zulkifly.
BRIDGING THE EXPECTATIONS GAP
Another important aspect is public awareness as well. Developers believe that there is a mismatch in expectations among consumers. Many homebuyers, especially Gen-Ys are demanding for 'lifestyle' homes with fantastic facilities in strategic locations at a price tag of RM300,000-RM500,000. "How is this feasible when construction costs continue to peak? – Everything is expensive now; land, raw materials, labour, etc.
Consumers will have to be more realistic with their demands for lower-priced properties – if you are earning less than RM5,000, you know will not be able to afford a BMW. There is no shame in owning a Kancil; you can always upgrade later," added Zulkifly.
Disclaimer: The information is provided for general information only. iProperty.com Malaysia Sdn Bhd makes no representations or warranties in relation to the information, including but not limited to any representation or warranty as to the fitness for any particular purpose of the information to the fullest extent permitted by law. While every effort has been made to ensure that the information provided in this article is accurate, reliable, and complete as of the time of writing, the information provided in this article should not be relied upon to make any financial, investment, real estate or legal decisions. Additionally, the information should not substitute advice from a trained professional who can take into account your personal facts and circumstances, and we accept no liability if you use the information to form decisions.