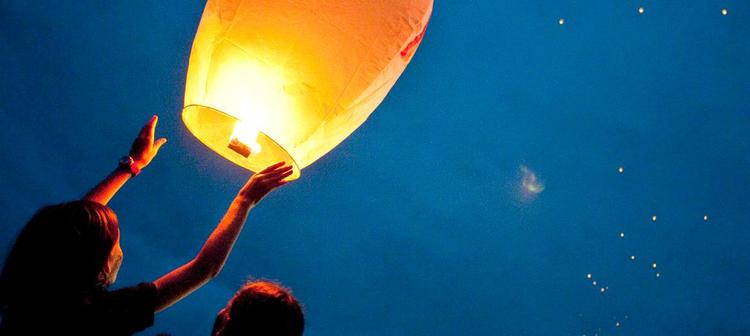 It's that time of the year again where parties are thrown at breakneck speed and copious amounts of alcohol are chugged down and then up again. It is also that time of the year when promises are made and then promptly broken faster than you can sing "auld lang syne".
If making whimsical new year's resolutions isn't quite your thing, here are a few practical ideas instead on making the most of new year's resolutions as a homeowner.
1. Declutter
Remember when your mom used to pester you to clean your room? Well, guess what, part of adulting means having to clean the whole house! Why not make it a little less painless by organizing and decluttering before the Great Spring Clean of 2016? Here are some tips to get started:
Ask your friendly neighbourhood supermarket if they can spare you some carton boxes to store your knick knacks in.
Label four of the boxes like so: Keep It (have it close with you), Bin It (trash it out), Store It (stash it away out of sight) and Donate It (things meant to be given away). This is a good method to help you sort through clutter and to avoid a bigger mess than before.
2. Create an emergency fund
Ever wished there was some emergency fund you could dip your hands into whenever a small repair or two needs to be made? Stop wishing and start doing – have a jar on the countertop where you can deposit small change into. In time, you'll be pleased to find your little pot of emergency fund growing before your eyes.
3. Avoid wastage
Your house is a constant energy-guzzling monster, so it makes sense to conserve energy and avoid wastage which is a) better for the environment and b) healthier for your wallet. Some tips include:
Switch to energy-efficient appliances
Replace toilets with low-flow or dual-flush models
Don't over-charge gadgets
4. Start composting
With more and more people opting to separate their trash, it also makes sense to take the next step towards composting. Composting helps to lower carbon footprint and eliminates the need for chemical fertilizers.
5. Do a safety check
There's never a better time to do a safety audit than at the start of the year. Some issues to take care of include:
Check smoke and burglar alarms
Reduce fire hazards in the form of bad wiring or old newspapers lying about
Relook your home insurance needs and coverage
6. Consider house-sitting for your sanity's sake
Want to travel but don't want to leave poor little Si Hitam alone? This year, be kinder to your pets and house, and get a trusted house-sitter to care for your humble abode so that you can travel with peace of mind. Oh, and this works both ways too: while you're gone you can also look after someone else's house abroad and live for free!
7. Use an app (or two) to manage household budget
For some of us, the mere mention of the word "budget" evokes feelings of dread and horror that originate from the pit of our stomachs. This new year, your financial terrors shall end as you whip out your best budgeting apps and learn how to track your spending and reaching of financial goals.
Some apps you may consider include Mint, PocketGuard and GoodBudget.
8. Pay bills on time
You know that mad rush to pay your household bills at the bank or the post office every month-end? Forget that. This new year, there's no reason to waste time queuing when you could put the hours spent to good use, like sipping mojitos during a staycation. Make it a point to arrange for direct debit as far as bills are concerned – you may even save money in the process.
9. Up your storage game
Combating clutter before it becomes a mountainous life hazard can be done with ordinary household items used in extraordinary ways:
Store plastic bags inside an empty tissue box or cardboard paper-towel tube and
Use velcro tape to keep wires and cables organized
Stash and organize your stationery in repurposed shoe boxes and cutlery holders that work just as well as drawer dividers
Bonus: check out our storage idea suggestions here.
10. Be a community hero
If you've been putting off socializing with your neighbors, maybe it's time you did so this new year. A great way to start is to hold a potluck and to collaborate on a project that will benefit the whole housing area. Community vegetable garden, anyone?
11. Start thinking about sustainable food source
Remember our parents' little cili padi trees in the backyard back in the day? If you miss those good old days, perhaps it's time to experiment with hydroponics and planting your own sustainable food source. Start with easy-to-plant goodies like cherry tomatoes, mint, basil and mushrooms.
12. Create a home emergency preparedness kit
You never know when disaster will strike, so make it a point to have a home emergency preparedness kit on standby. Your kit should consist of supplies that will sustain you for 72 hours:
Kinetic powered flashlight
First aid medical supplies
Drinking water and non-perishable food + can opener
Copies of important ID
Maps
13. Consider extra income as an Airbnb host 
Besides enjoying financial gain renting out your spare room or that entire unit you have lying idle, you'll also glean social benefits from guests all over the world. Besides, learning guest service, finance, marketing, and more will ultimately make you are better person. More on Airbnb here.
14. Fit to repair 
Besides showing off your DIY prowess, taking part in routine home maintenance chores can help you burn some serious calories. Gather up your shears and let's potong rumput, everyone!
Mowing lawn – 400 cal
Wall painting – 272 cal
Carpet installation – 238 cal
15. Reuse, recycle and upcycle
There are so many ways to repurpose items lying about the house that you may just be excited enough to visit the flea market instead of that new shopping mall in town. Some new additions you may consider in your future DIY upcycle projects include:
Wine bottle chandeliers
Antique frame-cum-side table
Old boots-cum-planters
16. Create a healthy family kitchen
Granted, junk food is not totally healthy but it does play in role in maintaining our sanity. That said, one should minimize the amount of junk food and instead, fill our fridge and pantry shelves with healthy and nutritious ingredients. Some appliances to invest in include:
Smoothie maker to create healthy, yummy shakes
Ice cream maker to churn out healthier treats for the kids
Food dehydrator for delicious dehydrated fruits and nuts on-the-go
17. Bye-bye pest
There should be no room for pests at home this new year. Whip out your flashlight and inspect every nook and cranny for termite tunnels, and when in doubt, consult professionals because these critters can do major damage to your house foundation before you even know they're there.
Disclaimer: The information is provided for general information only. iProperty.com Malaysia Sdn Bhd makes no representations or warranties in relation to the information, including but not limited to any representation or warranty as to the fitness for any particular purpose of the information to the fullest extent permitted by law. While every effort has been made to ensure that the information provided in this article is accurate, reliable, and complete as of the time of writing, the information provided in this article should not be relied upon to make any financial, investment, real estate or legal decisions. Additionally, the information should not substitute advice from a trained professional who can take into account your personal facts and circumstances, and we accept no liability if you use the information to form decisions.