The best mattress should suit the way you sleep and provide the best support throughout the night.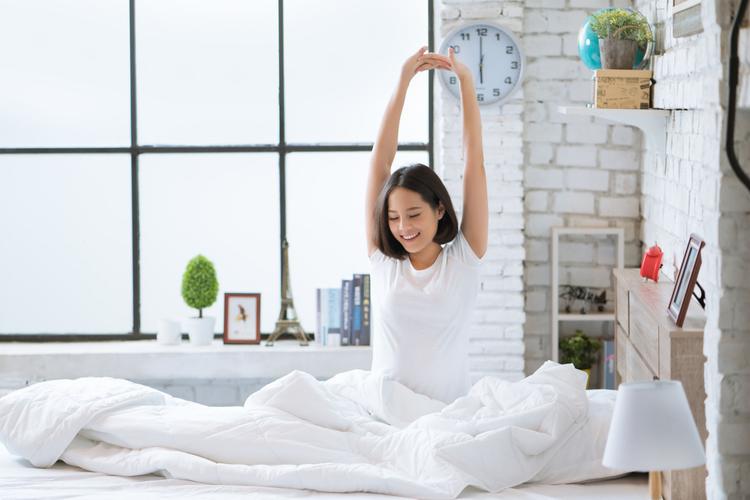 Many of you will agree that sleeping is the most important activity of the day. A great night's sleep helps get you through the day, so selecting the perfect mattress is crucial. But if you're a first-time mattress shopper, things might be a little confusing — there are different materials and firmness, as well as whether choosing a mattress correlates to how you sleep.
Plus, there's the fact that a mattress is a big-ticket purchase, so you definitely want to get it right the first time. Let us help you with this definitive starter guide in your quest to invest in a brand new mattress.
1. Do you need a new mattress?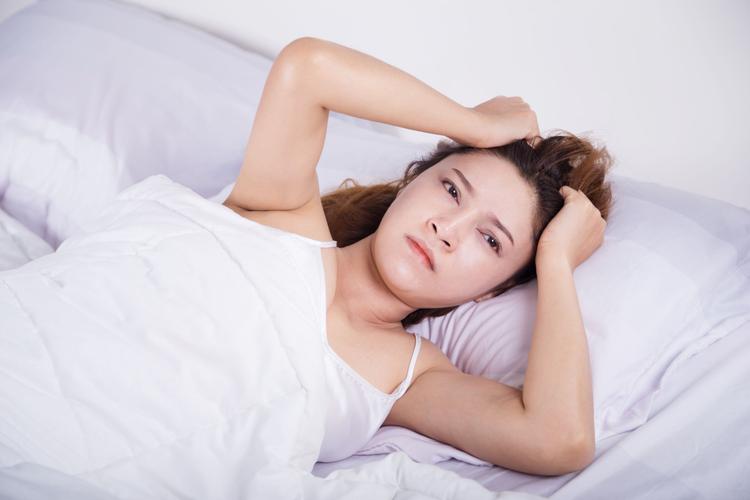 Normally, you'll need to get a brand new mattress every eight to 10 years.
But if you're waking up on the wrong side of the bed every morning feeling sore or tired, perhaps you'll need to replace it sooner. An uneasy night's sleep could be because your mattress is uneven or lumpy — you'll know when you suddenly have a great night's sleep on a holiday, due to sleeping on a gorgeously comfortable hotel bed.
If you think your 10-year old mattress is still good for another year, think about all the bugs, mites, dead skin cells and perspiration accumulated throughout the years.
Speaking of which, check out our guide to eliminating pesky bed bugs.
2. Where should I start?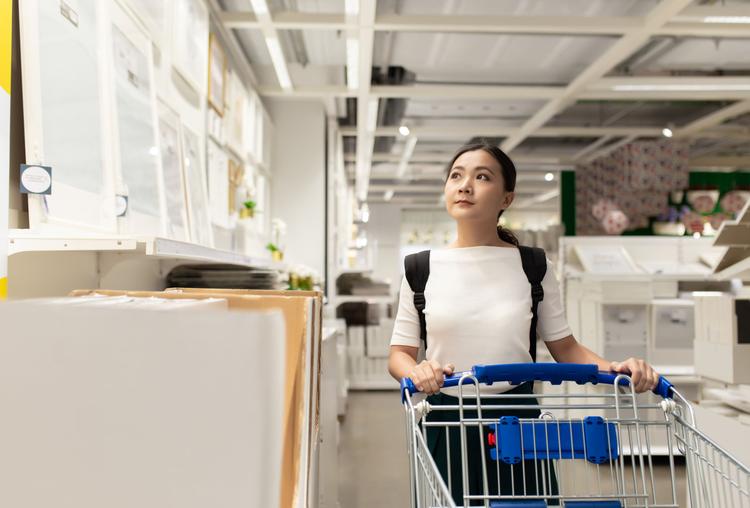 When you buy a cheap mattress online, chances are you're getting what you paid for. These tend to wear out faster than the more expensive counterparts.
Typically you will need to gauge what firmness you (and your significant other) prefer. Firmness is how hard or soft a mattress feels when you jump into bed. It can differ from individual to individual, based on your body type and weight.
 

It's soft when you sink quite deep when lying down, roughly about 4 – 8cm.

 

It's medium when you sink between 2cm – 4.5cm.

 

It's hard when you sink 2cm or less.
As a reference, here are the sizes:
Single size: 190cm x 91cm
Super Single size: 190cm x 107cm
Queen size: 190cm x 152cm
King size: 190cm x 182cm
3. Match your mattress firmness to your sleeping pattern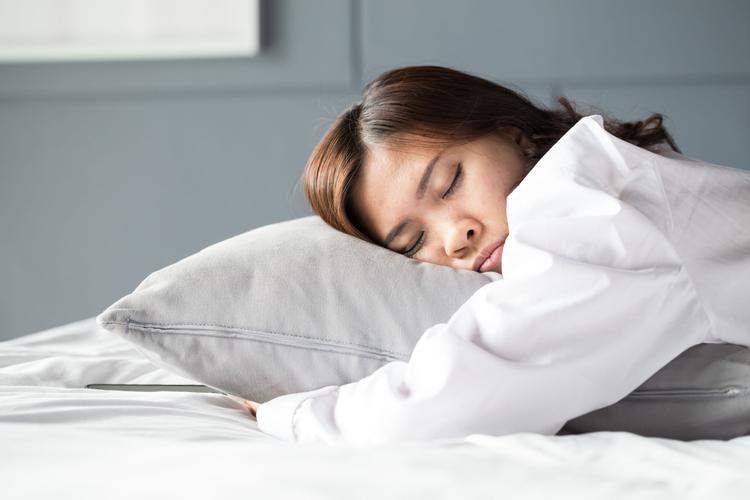 All of us sleep a little differently. Here's a quick tip on what mattress to buy for the type of sleeper you are:
Sleep on your stomach: Get a slightly firm or medium kind of mattress. This will help alleviate back problems in the future and keeps your spine aligned.
Side sleeper: If you're like me and prefer sleeping on your side, then choose a mattress that is soft to medium firmness. This helps support and hug your body's curves.
Back sleeper: Probably the best kind of sleeper. You should be okay with any firm support you feel comfortable with. But if you can't choose, then it's best to go for the one with medium firmness.
Take note: People will bigger frames, about 60kg and above, should opt for a firmer choice even if you sleep on your belly or side. Your bodyweight will push onto a soft mattress and might cause health problems. The opposite goes for those with smaller body frames.
4. What are the different types of mattresses?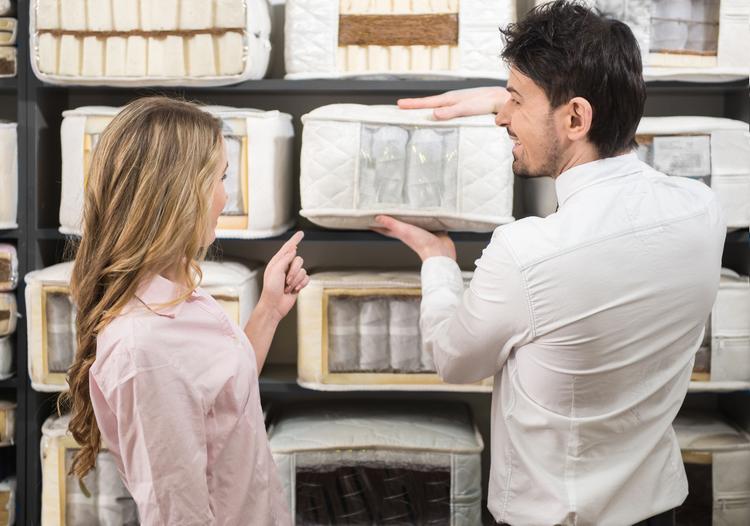 Standard mattresses have several metal springs (also known as coils) or pocket springs that serve as the core, covered by layers of padding and foam. How long a spring mattress lasts depends on how many springs are inside, its thickness, shape, and how its arranged. Common types of mattress foam include:
Poly: Short for polyurethane, this is the sort of material you find in budget mattresses. The higher the price point, the more durable and firmer it will be. It's not something you should choose long-term as it traps heat. It's best left for the guest room.
Latex: Latex mattresses can be expensive, but this natural rubber material can last close to 20 years if its well-taken cared for; double the usual lifespan of a spring mattress. Another great plus point is latex mattresses are less susceptible to picking up mould and bugs. It's a well-ventilated material made to give you a good night's sleep. Take note that some mattresses use partial or fully synthetic latex, which is less springy than natural latex.
Memory Foam: Know how memory foam mattresses keep the shape of your body after lying on it? This helps support your body evenly by hugging your body and preventing bedsores. But because memory foam reacts to heat, you might sink deeper into the mattress if your body is naturally warm. Look out for an airflow feature in newer memory foam mattresses. They dissipate heat, keeping you cool throughout the night.
Different brands also use different materials. One brand might opt for support from coiled metal springs topped with latex. Another might use a few layers of patented support material covered in memory foam.
5. How to test your mattress?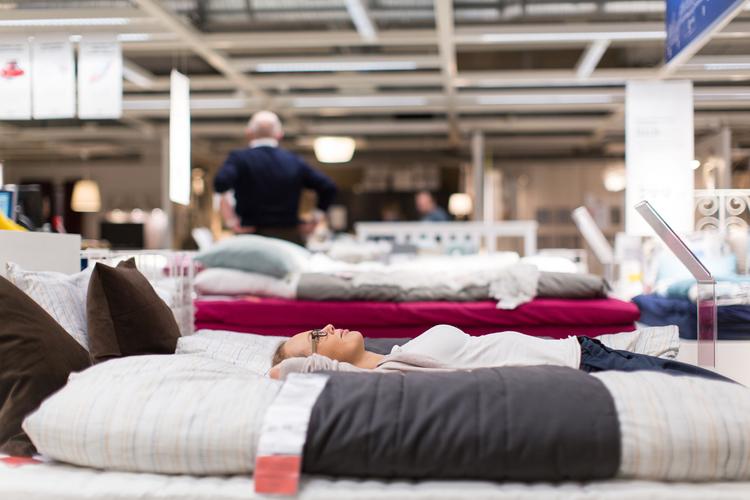 Once you have a clarity of what you're looking for, it's time to pay a visit to your trusted furniture store.
When testing a new mattress, don't just press it down with your hands or simply sit on it. Forget the embarrassment and just lie down like how you would usually sleep. Lay there for about five minutes, and see if it offers your body proper comfort and a good support system.
You can also try different sleeping positions. Or if you're with your significant other, try laying on the mattress together. Trust yourself. Your body knows best.
6. Don't forget to check the warranty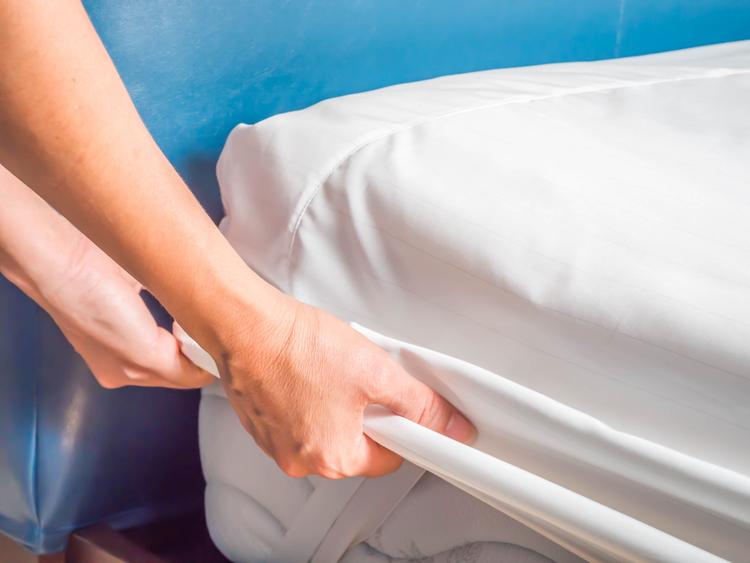 Finally, you've found your dream mattress! However, don't take out your wallet until you've checked the warranty. You're spending the big bucks to invest in your sleep, so you should be sure that there's a warranty to guarantee your investment against any structural flaws, faulty parts or defects — all of this should be repaired or replaced by the manufacturer at zero expense to you.
Ask the following questions:
How long is the warranty? It's important that your warranty covers many years.
How can the warranty address any problems that might arise? For instance, does your warranty cover common issues like sinking or sagging? This can happen in a week or two if there's a problem with the springs.
What terms are prorated and not prorated? Check the fine print. You might inadvertently void the warranty over the silliest of things, like removing the tag.
7. Caring for your mattress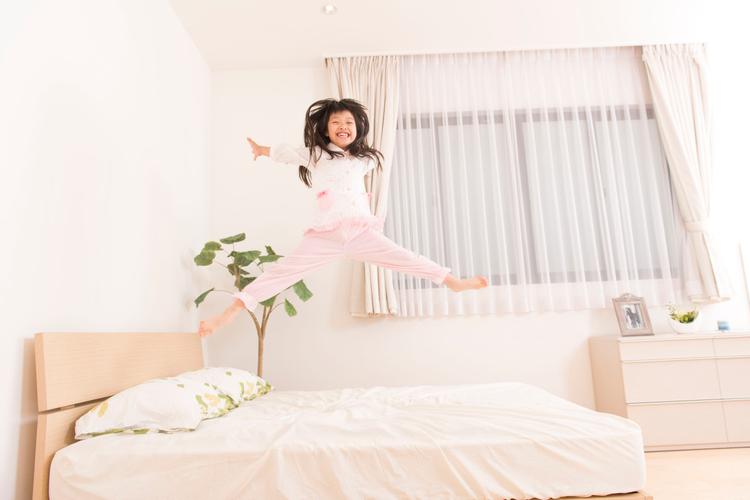 Extending the lifespan of your expensive purchase saves you money in the long run. Be sure to use a protector and air your mattress regularly. Make it a habit to rotate your mattress every so often, so that it wears out evenly.
As for no-nos, do not jump on the bed or sit on the edge of the bed. It'll damage the mattress no matter how high quality it is. Some mattresses have straps on the side. These are not for carrying the mattress, only to be used to help rotate it. If it's heavy, get help.
While you're getting rid of your old mattress, don't forget to discard all the other clutter from your home too. For the perfect sleep, here are some bedroom items that can help.
Disclaimer: The information is provided for general information only. iProperty.com Malaysia Sdn Bhd makes no representations or warranties in relation to the information, including but not limited to any representation or warranty as to the fitness for any particular purpose of the information to the fullest extent permitted by law. While every effort has been made to ensure that the information provided in this article is accurate, reliable, and complete as of the time of writing, the information provided in this article should not be relied upon to make any financial, investment, real estate or legal decisions. Additionally, the information should not substitute advice from a trained professional who can take into account your personal facts and circumstances, and we accept no liability if you use the information to form decisions.