Applications for the MM2H programme was temporarily frozen in August 2020, in view of the global Covid-19 pandemic. The government recently announced that MM2H would be reactivated with several new conditions and is set to resume in October 2021. However, the new criteria have received considerable backlash, for being too draconian.  A rethink in the new MM2H policies is needed if Malaysia wants to continue attracting foreign investors.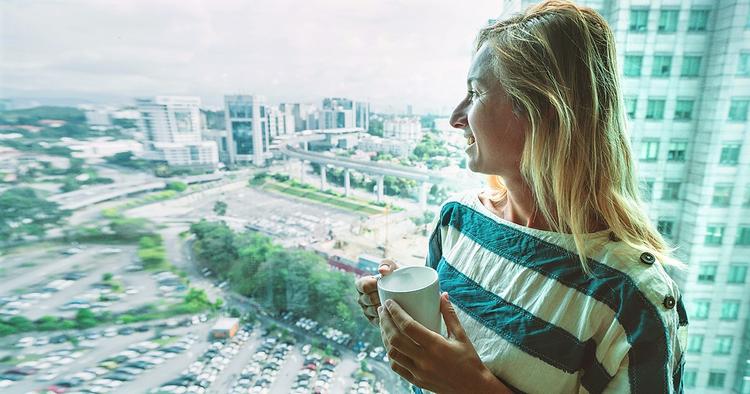 I recall taking part in an international property expo in London in 2018 whereby the Malaysia My Second Home (MM2H) programme was heavily promoted to encourage British citizens to invest in Malaysia. The expo was held with a Malaysian consulting firm working together with the Tourism Ministry to attract foreign investors to purchase a property and retire in sunny Malaysia.
For many British citizens wanting to escape from the cold London weather, Malaysia appears to be the ideal tropical getaway. This is despite Malaysia being half a world away and not as well-known as Singapore. In fact, during my various encounters with locals in London, many are surprised to learn that there are many reputable and well-known schools in Malaysia such as Marlborough College Malaysia, University of Reading and Newcastle University of Medicine, just to name a few.
Iskandar Malaysia, in particular, piqued their interest, as some had regularly attended the F1 Night Race in the Lion City. Situated close to Singapore but with a relatively affordable cost of living, many had expressed interest in buying a property in Iskandar Malaysia where they have the option of living in Johor while sending their children for quality education in either Singapore or Iskandar Puteri.
Malaysia is seen as attractive due to the strength of the British pound versus the ringgit, the affordable property price and is one of the few places in the world where foreigners can own freehold property without any restrictions.
What are the new MM2h criteria in 2021?
Fast forward, three years later,  the political landscape in Malaysia has shifted rapidly with three different Prime Ministers within a short span of time. This has no doubt affected investor's confidence as they try to make sense of what is going on.
With a change of government, there have also been various tweaks in policies including for the MM2H. The new MM2h criteria recently announced are:
​
1. The minimum sum required for a fixed deposit has been increased to RM1 million, with a 50% maximum withdrawal allowed for the purpose of buying property or spending on health and children's education. Previously, the sum was RM150,000 for those over 50 and RM300,000 for those under 50 years of age. This is almost a 600% increase.
2. Foreigners must also prove to have liquid assets of between RM500,000 and RM1.5 million, depending on their age. This is compared to RM300,000 for the over 50s or RM500,000 ringgit for the under 50s previously.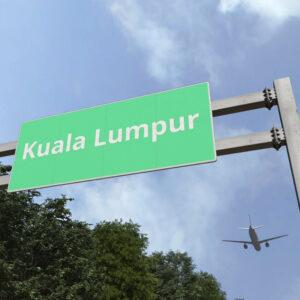 3. Foreigners must have a monthly offshore income of at least RM40,000 (an increase from RM10,000 previously).
4. MM2h visa holders must be in the country for at least 90 cumulative days in a year. Previously, there was no minimum stay requirement.
5. The new processing fees for MM2h application range between RM2,500 – RM5,000. There were no fees whatsoever previously.
6. The MM2h visa validity has been reduced from 10 to five years.
7. There will be a ceiling on the number of MM2H participants, including the principal and their dependents at one time to be not more than 1% of the number of Malaysian citizens.
CHECK OUT THE OLD MM2H REQUIREMENTS: How to apply for Malaysia My Second Home (MM2H)
Impacts from the new MM2h requirements
These policy changes are indeed tone-deaf as many livelihoods have been upended since the pandemic started in 2020. Those who have uprooted to Malaysia will have no choice but to leave the country if they cannot fulfil these new requirements. It also reaffirms what investors already know – Malaysia is known for its flip-flop policy changes. This may harm the country's image, investors' confidence and in turn, affect the property market.
Johor will be especially hard hit, as it has been grappling with high property overhang figures for a few years now. Even before the pandemic began, Johor was already facing a severe supply glut as Chinese developers began to flood the market notably in Danga Bay, Johor Bahru CBD and Forest City.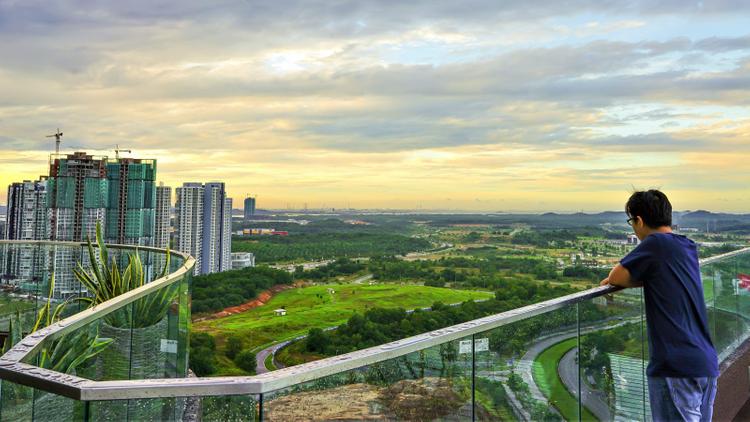 Still, developers remained optimistic as they continue to bank on the Kuala Lumpur-Singapore High-Speed Rail (KL-Singapore HSR) project. With the project now terminated, the overhang situation in Johor will likely worsen.
According to data from the National Property Information Centre (NAPIC), as of the first quarter of 2021, Johor had the most number of unsold completed residential housing in the whole country at 6,001 units. This was followed by Selangor and Penang at 3,679 and 4,447 units.
Most notably, homes ranging from RM500,000 to RM1 million made up the majority of the total overhang sector in Malaysia with 9,408 units (34.3%) unsold worth a total of RM6.44 billion.
The serviced apartment sector in Johor fared even worse with 16,537 unsold units majority of which are within the RM500,000 to RM1 million range.
The revised policy changes for the MM2H appears to be the final nail in the coffin for the property market since many developers tie in this programme when marketing their projects overseas.
Some developers and stakeholders say the sweeping changes do not make any sense and will likely kill the property market since foreigners are likely to buy unsold homes ranging from the RM500,000 to RM1 million range.
MORE: What happens when a new developer takes over an abandoned property?
Federal government needs to consult with stakeholders
Clearly, a rethink in policy is needed if Malaysia wants to continue attracting foreign investors. Figures from Iskandar Regional Development Authority (IRDA) showed that as of June 2021, Iskandar Malaysia saw the completion of investment projects worth RM7.33 billion between January to April 2021 with 20% involving domestic investors and the other 80% from foreign investors.
According to Datuk Ismail Ibrahim, IRDA's chief executive, the projects that were approved to be developed in the region in 2020 included those from China, Japan and Singapore. Overall, IRDA said Iskandar Malaysia's total cumulative recorded investment reached RM341.4 billion since 2006 to date with 61% of this has been realised.
As we speak, the Sultan of Johor had expressed his displeasure on the flip-flop in policy and requested an immediate review. For this to be effective, the federal government needs to consult with the local authority and relevant associations, developers, MM2H agents, applicants and real estate agencies as they are closer to the ground.
According to media reports in early September, Home Minister Datuk Seri Hamzah Zainudin said that the government is prepared to re-examine the new criteria imposed on Malaysia My Second Home (MM2H) programme. No doubt this announcement came about after the furore it caused among various property stakeholders. However, Datuk Seri Hamzah did not elaborate or indicate when ministry officials would meet to review the conditions
The Home Ministry need to act on this quickly and more importantly organise sit-downs with developers and stakeholders in Iskandar Puteri and Medini as they rely heavily on foreign purchasers and investors, especially those from Singapore. For now, the policy is doing more harm than good.
If you enjoyed this article, read this next: Land transfer procedure in Malaysia: Documents, costs, and everything you need to know.
This article was repurposed from Revised Malaysia My Second Home (MM2H) policy is a misstep, first published on khaliladis.com.
Disclaimer: The information is provided for general information only. iProperty.com Malaysia Sdn Bhd makes no representations or warranties in relation to the information, including but not limited to any representation or warranty as to the fitness for any particular purpose of the information to the fullest extent permitted by law. While every effort has been made to ensure that the information provided in this article is accurate, reliable, and complete as of the time of writing, the information provided in this article should not be relied upon to make any financial, investment, real estate or legal decisions. Additionally, the information should not substitute advice from a trained professional who can take into account your personal facts and circumstances, and we accept no liability if you use the information to form decisions.