This is for those who are thinking about purchasing or renting a residential property in this quaint neighbourhood!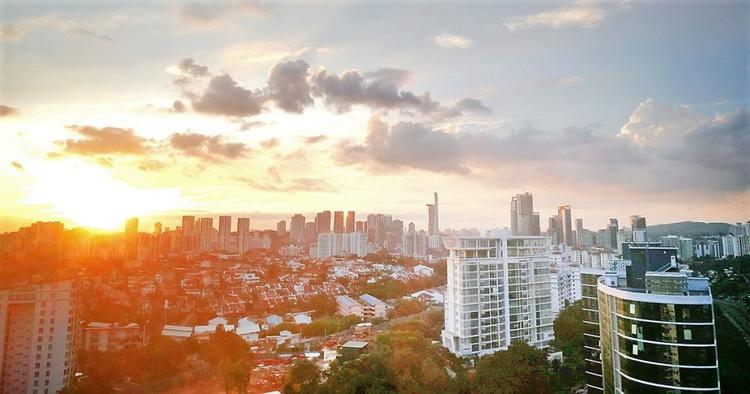 Taman Desa is just one of those suburbs that a lot of people seem to know consequentially. Whether it's because of its food or because you took a wrong turn on Jalan Klang Lama, Taman Desa has become a suburb that is really loved by people who live there over the years. But that doesn't mean that its residents don't have to stomach some annoying things as well…
1. Bugged by friends from North, South, East, West and probably outer space
I think people in Pajam have it easier. For one thing, you have the weekends to yourself. I mean no one's going to 'drive 500 miles just to fall down at your door at Pajam. Residents in Taman Desa on the other hand, never get a moment of peace on weekends because they will be propositioned by friends from Petaling Jaya, Bangsar, Subang and maybe even Endor (a forested moon in the Star Wars universe)  that they would like to drop by for a visit.
Hot fact: This point is not lost on the residents of Taman Desa themselves, which is why there is an appropriately-named Facebook group for its residents.

2. Being called a hipster
Not unless you have a beard, a man bun, an unwillingness to have your coffee in any other way but through a filter or an exquisite taste for kale (in which case we would say, stop fighting it); you should consider moving to Taman Desa. That's only if your life's one desire is to be called a hipster, cause people are starting to call Taman Desa a 'hipster' place.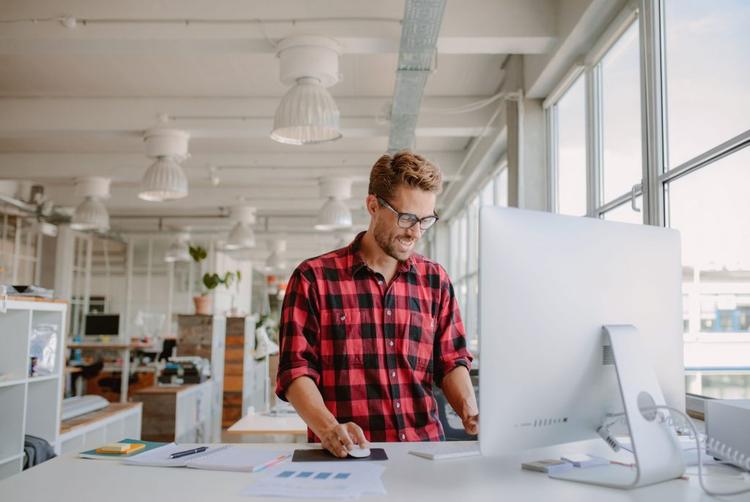 I suppose it may have to do with the gentrification that has been happening around this neighbourhood. Much like a projection centre which shows movies weekly based on a theme which are rarely 'The Best of Rachel McAdams' or 'Pixar's Finest'. They usually veer to the more obscure and niche and if there is anything that screams hipster, it's things that only a small amount of people appreciate.
There is also a multitude of coffee places, namely one called Await which serves coffee made from exotic beans from places like Sumatra, Guatemala, Colombia, Honduras. But more importantly, all coffee here is made using filters or drip. If that doesn't get your hipster soul burning and your beard twirling, we don't know what else will.
There are no exciting adventures to be had in Taman Desa. It's hardly Bangkok or Jakarta where every missed turn is an adventure waiting to happen. If you miss a turn in Taman Desa, no problem, just drive a few kilometres down and you can find the right turning again. It's so safe, well-planned and monotonous that legends claim that people often fall asleep at the wheel or drive themselves into a ditch just for fun.
Hot fact: Taman Desa has a vibrant residents association dubbed TDRA (Taman Desa Residents Association) which meets regularly and is very proactive in initiatives to curb petty crimes in the area. It was formed back in 1978 and currently has over 700 members.
READ: How to invest in property in Malaysia? Here's a complete guide for beginners. Tips included!
4. Having to correct people that it's not Old Klang Road
Look, we understand. It gets confusing. After all, Taman Desa is just next to Old Klang Road, so it's easy to confuse the two, but if a Taman Desa resident had a buck for every time they were told that Taman Desa and Old Klang Road is the same place, they would be speeding along Old Klang Road in a Maserati by now. It would be like calling New Jersey, New York or Winterfell, King's Landing. Controversial much?
And although Old Klang Road is a major trunk road in the Klang Valley, one that links suburbs like Taman Desa, OUG, Bangsar, Subang, Jalan Gasing and Puchong with each other – a fact that probably pleases Taman Desa residents (secretly), but come on, they are not the same place!
5. Getting used to good, affordable Korean and Japanese food
Taman Desa residents have been spoilt for choice. They have been given the keys to eternal culinary knowledge – and that means eating Japanese and Korean food in this area does not need to cost an arm, a leg and your left ear.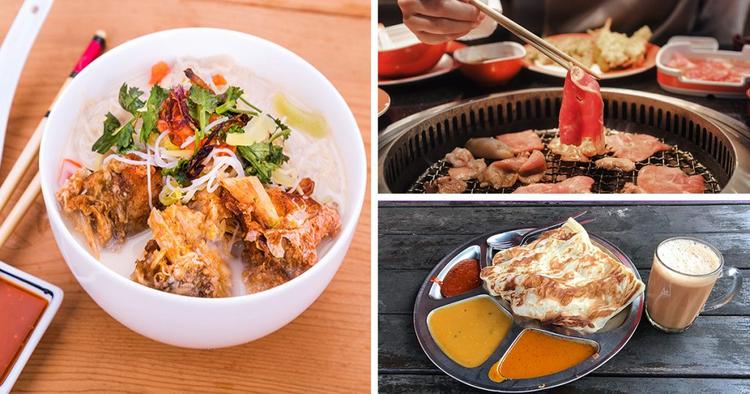 For people who have always loved 'yakitori' (Japanese skewers) but have never felt inclined to pay the sum equivalent of your left lung just to eat it, Maruhi Sakaba offers skewers of supreme quality at very affordable prices. There is also a nice selection of Japanese beer and sake to wash it all down. It's a no-frills dining place though, so expect it to be a little grimy and greasy.
If skewers are not your thing, then head to Sanuki Udon for a hearty bowl of udon goodness for under RM10 (yes, your eyes are not deceiving you) – where prices usually range between RM15-RM35 everywhere else. Like Maruhi Sakaba, it's owned by Japanese restauranteur Seiji Fujimoto, so expect 100% authenticity but also a sacrifice of comfort for affordability. Judging by the daily crowds, it's obvious that people don't mind being seated on cheap plastic chairs for the sake of their Kakiage Udon.
The problem with all this is that when Taman Desa residents explore other suburbs, they don't feel like having Korean or Japanese meals because it all just seems overpriced.
Hot fact: 'Desa' means 'village' and the reason why Taman Desa was named as such is that, back when it was developed in the early 1970s, the area where Taman Desa sits was considered as the countryside – occupied with rubber estates, jungles and tin mines.
So if you are still interested in living in Taman Desa despite us pointing out these annoying things you would need to get used to, you can go here if you are looking to rent a place or if you want something more permanent, click here.
Not sure if you an afford the property you have your eye on? Check out LoanCare to instantly get a report of your home loan eligibility today.
Disclaimer: The information is provided for general information only. iProperty.com Malaysia Sdn Bhd makes no representations or warranties in relation to the information, including but not limited to any representation or warranty as to the fitness for any particular purpose of the information to the fullest extent permitted by law. While every effort has been made to ensure that the information provided in this article is accurate, reliable, and complete as of the time of writing, the information provided in this article should not be relied upon to make any financial, investment, real estate or legal decisions. Additionally, the information should not substitute advice from a trained professional who can take into account your personal facts and circumstances, and we accept no liability if you use the information to form decisions.