Malaysia's real estate industry is undergoing a metamorphosis; technological innovations and changing consumer demographics demand that businesses adapt, or dare we say 'disrupt'.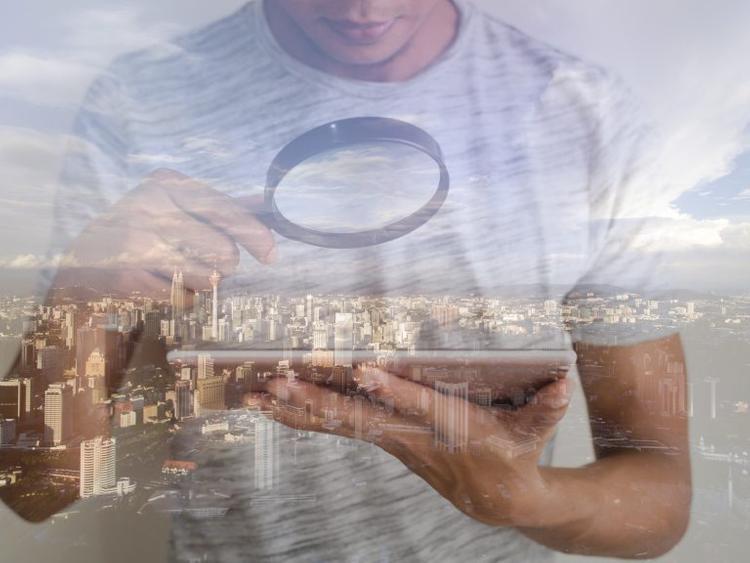 We normally relate metamorphosis as a transformation of something into a matured state. From a real estate point of view, it refers to the evolution of cities. For example, New York City has evolved from a major seaport in the 18th century into one of the world's biggest urban areas today.
MORE: 5 ways technology will change by 2020
Along with a rapidly growing world population, the wave of urban growth continues, causing cities to bloat and new metropolitan centres to emerge. Over the past few decades, the main factors influencing the growth of cities have been widely discussed, but it can be safely said that technology is the main attributor. Advancement in technology leads to new job opportunities, the introduction of supporting infrastructure, better transportation networks and the creation of new residential boroughs or communities – all which draw people to cities.
And as these cities advance, globalisation grows in tandem too. Globalisation is the process by which the world is becoming increasingly interconnected as a result of massively increased trade and cultural exchange. Free trade and the growth of online platforms in the past decade has created an abundance of products and services for consumers.  Thus, resulting in a huge paradigm shift in the global and local consumer landscape; from how they how they think and behave to most importantly their spending habits.
Sr Sulaiman Saheh, Director of Research of Rahim & Co speaking at the 27th National Real Estate Convention organised by Royal Institute of Surveyors Malaysia (RSIM) explained that today, the consumer world is undergoing a more dramatic transition due to the confluence of fundamental disruptive forces. These forces are changing the face of the business world, and the property market is no exception.
Hence, the emergence of proptech, which is the use of technology to solve challenges in the real estate sector. These could be anything from fintech in real estate, crowdfunding, shared economy and artificial intelligence. All these innovations and proptech at large, is seen as a  'disruption' as it intends to change the way industry stakeholders including banks, realtors and banks operate, market and transact real estate.
First, how did disruption come about?
Disruptive innovation is a term coined by Harvard Business School professor Clayton M. Christensen in 1995. It transforms a product that was existingly expensive and complicated that only a selected few with the financial resources and technical skills have access to, into a product that is more affordable and accessible to the masses. It is different than a breakthrough innovation where it intends to make a great product better.
These examples might give you some serious flashbacks:
| DISRUPTOR | DISRUPTEE |
| --- | --- |
| Personal computers | Mainframe & typewriters |
| Video streaming | Video rental |
| Cellular phones | Fixed-line telephones |
| Email | Postal letters |
What really spurred the eureka moment for Christensen's theory in 1995 was the launch of none other than Windows 95 by Microsoft. It was the beginning of a revolution that has helped shape the word 'technology' for the next two decades.
The push factors for disruptive forces
"The world today is becoming more globalised and becoming one," Sr Sulaiman said. "More commonly now, countries share similar peculiarities with respect to market trends, consumer behaviour and socio-economic challenges. This can be seen through their lifestyle, consumer preferences and communications. For instance, we tend to see more similar choices for multinational F&B giants, entertainment outlets and technology drive".
Besides globalisation, disruptive forces are also influenced by:
1) Demographics
1 in 3 people will live in cities with at least half a million inhabitants.
In 2016, there were 512 cities with at least 1 million inhabitants globally.
By 2030, a projected 662 cities will have at least 1 million residents.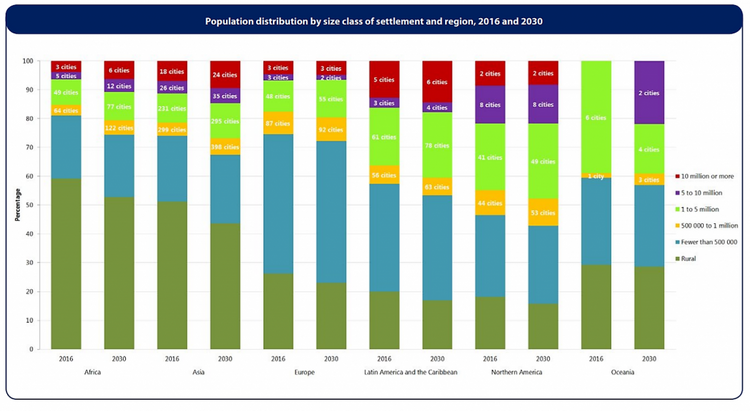 2) A growing middle class
The global middle-class count exceeded 3 billion people in 2015, of whom almost half lived in Asia.
Middle-class wages have not grown in many years which led to lower rates of homeownership.
By 2030, 60% of the world population is within the middle-class group.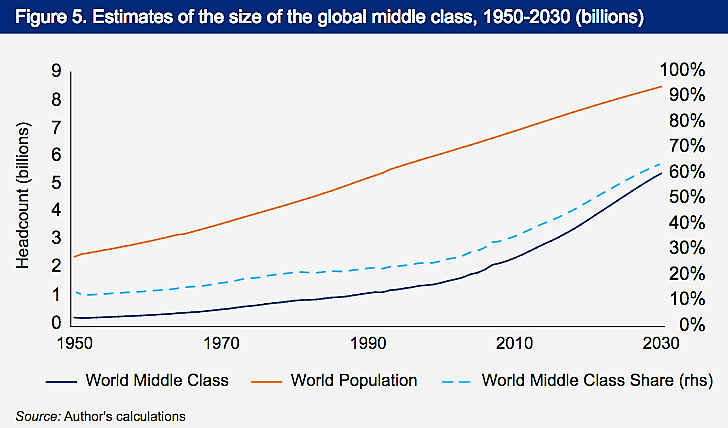 Changing consumer demographics
The above scenarios have become the plight of the middle-class, resulting in compressed purchasing power, increased costs of living, high household debts, rising house prices and housing unaffordability.
The research below perfectly encapsulates the emergence of new generations of consumers:
Gen Y and the upcoming Gen Z shows a growth of young urbanites.
Gen Y and Gen Z are market shapers and fuelled by internet-savvy era and the proliferation of social media.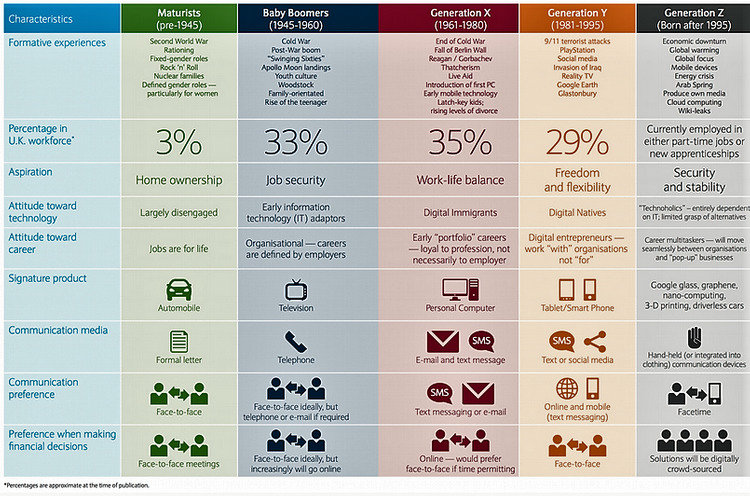 The spillover effects into real estate include:
New consumer mix: when two groups need to share living spaces; or when one generation is to host the other as a member of the household.
Office, public and residential living spaces are designed with the demands of both groups so it can meet the needs of side-by-side generational workforce.
The emergence of the development of multi-generational homes and dual-key units.
READ: Japanese tech at its best with Sakura Residence
PropTech in housing and property
In property and construction, we are seeing disruptive forces in how we live, communicate, work, play, and communicate. With a plethora of real estate apps, the industry adapts to new trends such as:
The ability to access information remotely and instantly. Whether you're selling, checking listings, you can search, obtain, and respond to inquiries without having to be in the office or making a phone call.
Realtors who don't spend the time and money in building an online presence will be left behind in terms of attracting prospective buyers.
Spending time and money for more (business) visibility on mobile apps and social media will create branding opportunity and selling success.
Real estate and technology are inseparable in this digital age. With technology advancements, realtors have more options to lure buyers to purchase properties. Blockchain is another technology that could make an impact in the real estate market by offering real-time data that can help secure financial transactions.
The emergence of "sharing economy" has also taken the world by storm.  It is an economic system where assets or services are shared between private individuals either free of charge or for a fee, typically by means of the internet. Sharing economies allow individuals and groups to make money from underused assets. Some examples of the sharing economy include Uber and Grab (ride-sharing); Airbnb and Homeaway (travel accommodations); and WeWork and NakedHub for (office space). These apps are here to stay and their market share will only keep on increasing.
A fine example of how quickly the sharing economy galvanised by technology, is reshaping real estate subsectors, is the boom of tech startups in the USA's commercial real estate market: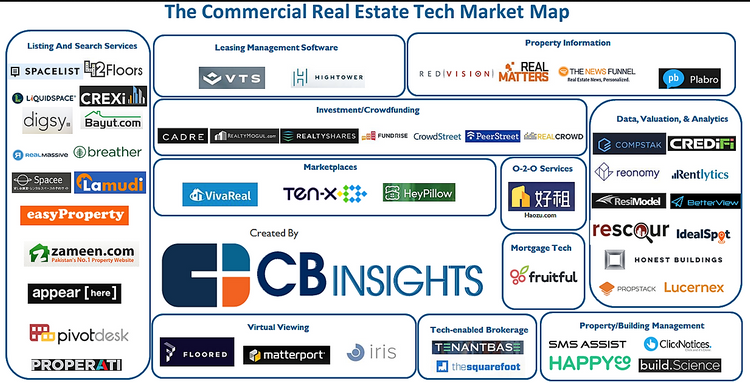 As advanced as these technologies may be, there are some concerns which see the death of retail and office spaces and personal relationships where there is potential job loss. Although there are divided opinions and whether or not we are ready to embrace these new forces, we can only agree that a forwards mindset and in particular the assimilation of technology in real estate is the way to go.
Malaysia is already beginning to see this happening with MHub's Credit Check, which enables property developers and real estate agents to run an instantaneous credit check on buyers where information is sourced from Bank Negara's Central Bureau. Meanwhile, Igloohome's smart lock for commercial and residential properties is designed for maximum convenience and efficiency for owners.
Take note, however, that disruption doesn't always entirely replace an existing resource, rather digital technology complements or alters the resource's capabilities. Case in point is MHub's Credit Check solution.
To disrupt or be disrupted, the answer may not be necessarily obvious, but it is better for businesses and real estate stakeholders to prepare themselves.
*Article was written by Aida Kamsuri & edited by Reena Kaur Bhatt.