Heng Zee Soon shares 5 tips on why we should pay attention at the booking form stage.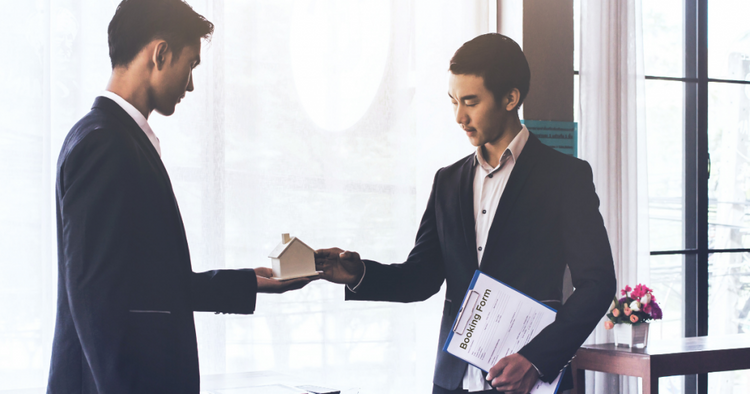 Although just a moment in time, filling-out and submitting the booking form to best protect your interests as a property buyer is vital. And ultimately, it is your own responsibility to ensure that the property you purchase and receive, meets your best expectations.
Give yourself ample time
It is normally stated on the booking form, you are given (14) working days to secure the property with a bank loan. Do try to extend this period as long as possible in order to give yourself ample time to shop around for the best loan for yourself.
It is not uncommon for a period of (21) working days to be granted, and in some instances, developers have been seen to grant you up to (30) days.
Do note however that the developer has no obligation to do so, and when a property is selling like hotcakes, they may not grant you a time extension. But it is certainly worth a try to have more time on your side.
Your name + "or nominee"
When applying for a loan, there is a fair chance that even if your income is steady and significant, no red marks on your record, nor have you had any problems with finance – there may still exist the very real possibility of rejection. Many factors are analysed by a bank in granting a loan, and even the oddest bit of irregularity can call into question a loan application.
Taking measures to protect yourself so that your interest in the property is secured with the seller, as well as not lose your 2% earnest deposit if the loan is rejected and the booking form void; can be nailed-shut on the booking form itself.
For the name, it is advised to put down "your name" as well as "or nominee". Legally, this is perfectly acceptable. This addition will ensure that selection of 'ownership name' is of your choosing.
The title could then be to your spouse; who has managed to secure the loan whilst your application has failed, or in the instance where a consensus has been reached for the joint ownership of the property.
Subject to 90% loan approval
As a conditional note of sale, it is advised to state that: "I will buy this property subject to 90% loan approval." Doing so will further protect yourself so that the 2% earnest deposit if the loan is rejected and the booking form void; is to be refunded. As a side note, even if you are not looking at full leverage of a 90% loan, putting this down offers you the option to rescind the booking form and retrieve the 2% earnest deposit – if you so desire.
List, number & describe all furnishings & fittings
Providing a safety-net as to what is to be expected of the property and its contents, it is advised that you: list, number and describe all furnishings and fittings of the property in the Condition of Sale section of the Booking Form. Ultimately, once a sale has happened, and you find yourself in a position where certain items may be missing or replaced with inferior items-in-lieu, and there is no statement to prove your purchase claim in entirety; it is only you who suffers.
Two of the best ways to come out with this content is when conducting your visit to the unit: Take as many photographs as possible of all the areas of the unit, and don't forget to take a slow movement comprehensive video of every room in the property; 360* as well as the ceilings and flooring.
Time will only soften your memory of the brief visit to the unit, and the evidencing done on your part here will act as the reference source when creating this content.
List, number & describe any & all defects to be rectified
Likewise, as with any defects with the property, it is advisable to list, number and describe them in detail in the Condition of Sale section of the Booking Form. Often times forgotten about in the rush to own the property, these defects later become part and parcel of the property unless rectified personally by the owner.
A problem spotted and rectified early can save you a big headache later in the future.
Can a lawyer help?
It is always best that you attain legal services of your independent nomination for the singing and stamping of the SPA agreement, and the handling of any all monies to the agent or developer. As an area where prevention can become the key to safety, security and peace of mind, you could even go one step further; in that if you are keen to acquire a piece of property, go to your lawyer first to initiate matters straight from the booking form and earnest deposit stage.
By having done so, whether you are a novice or an old hand – would allow you that safety-net in dealings; in having a confirmed witness for (signed in front of the lawyer), by having a trusted and knowledgeable proxy handle your affairs, and which you have passed on the responsibility of sale to ensure the transaction is in your best interest.
Disclaimer: The information is provided for general information only. iProperty.com Malaysia Sdn Bhd makes no representations or warranties in relation to the information, including but not limited to any representation or warranty as to the fitness for any particular purpose of the information to the fullest extent permitted by law. While every effort has been made to ensure that the information provided in this article is accurate, reliable, and complete as of the time of writing, the information provided in this article should not be relied upon to make any financial, investment, real estate or legal decisions. Additionally, the information should not substitute advice from a trained professional who can take into account your personal facts and circumstances, and we accept no liability if you use the information to form decisions.