Between January and August 2019, there have been 3,533 online scam cases reported in Malaysia, involving RM186 million with some RM80 million lost from "Macau scams" alone.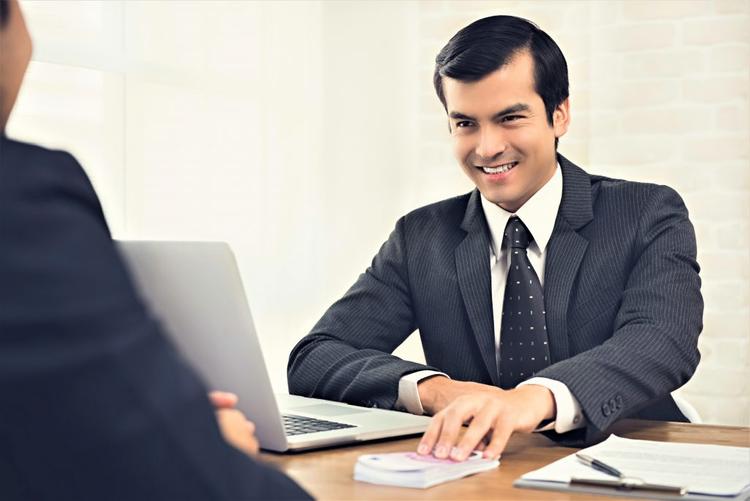 Have you ever read a news article about a victim who's been scammed and thought that it would never happen to you? After all, you're probably more aware and internet-savvy than the victims mentioned in the news. Nevertheless, scammers are so good at duping people that it is hard to spot one until it's too late!
Our Deputy Home Minister Azis Jammam told the Dewan Rakyat recently that Malaysians continue to lose millions of Ringgit when reporting the figures mentioned above. Here are some of the common scams you need to be aware of in Malaysia:
1. EPF scams
If you see a social media post, SMS or WhatsApp text claiming to be from the Employees' Provident Fund (EPF), you should have your guard up.
The (actual) EPF has warned that there were syndicates offering help to contributors withdraw their EPF savings early, in return for a fee. These syndicates advertised their services on social media. In order to withdraw EPF balances, they would submit falsified documents. Do not engage with these syndicates. They charge exorbitant fees, and you could also get into legal trouble for falsifying your application.
EPF also identified a false SMS message that was sent to contributors, claiming that their EPF accounts would be blocked within 24 hours unless they contact the number provided.
NOTE: Official messages from EPF will display a five-digit shortcode as sender identification (ID), and will never be sent from a personal phone number.
CHECK OUT: How to utilize EPF withdrawal money to purchase a house?
2. Illegal loans aka moneylenders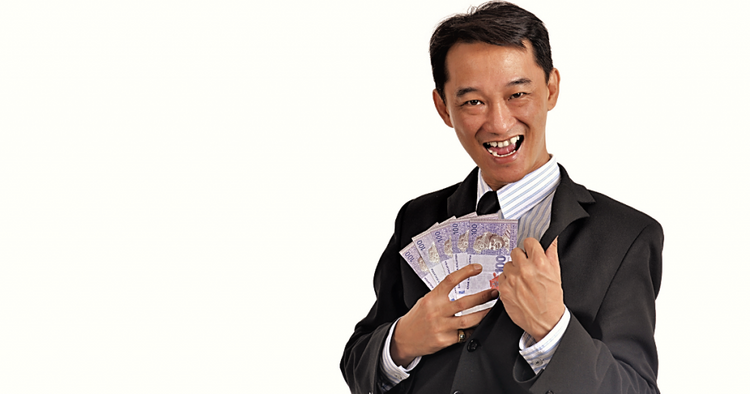 A woman in Pahang wanted to borrow RM15,000 after reading an advertisement on Instagram. When she inquired about the scheme, a man who claimed to be a representative of the company offering the loan contacted her. He asked her to make payments for legal fees and account activation fees.  After making payments amounting to RM11,060, the woman did not get the loan she was promised. -NST-
There are many scammers out to get your money, under the guise of offering a loan. But in order to get the loan, you will need to make upfront payments, for 'processing' fees etc. After getting as many payments as they can out of you, they simply disappear without a trace.
Warning signs of a loan scam:
The lender does not care about your credit history
The lender asks you to make an upfront payment
The lender asks you to act immediately due to limited time offers
Remember, you should only take out a loan from banks, financial institutions or licensed moneylenders.
3. Investment scams or money game scams
A 37-year-old woman saw a Facebook advertisement for an investment scheme that promised quick and high returns. When she called the number given, an agent representing a company called 'GenesisBusiness' offered her an opportunity to get high returns on any investment within a short amount of time. She was persuaded to invest up to RM40,000, while a return of RM100,000 was promised. The agent said that she would receive her returns the same day she banked in the money. After the transaction was made, she was asked again to invest even more money. – The Star –
If an investment scheme sounds too good to be true, it probably is. Genuine investments will not promise guaranteed returns, unless you are putting money in a fixed deposit or in an endowment insurance policy. Nor will they promise high returns that you will see immediately.
Warning signs of a 'once in a lifetime" investment opportunity:
It guarantees returns
It offers quick and unrealistically high returns (i.e. above 10% a year)
It does not have a license under the Securities Commission (SC), or is not a registered market operator
4. Love scam (catfishing)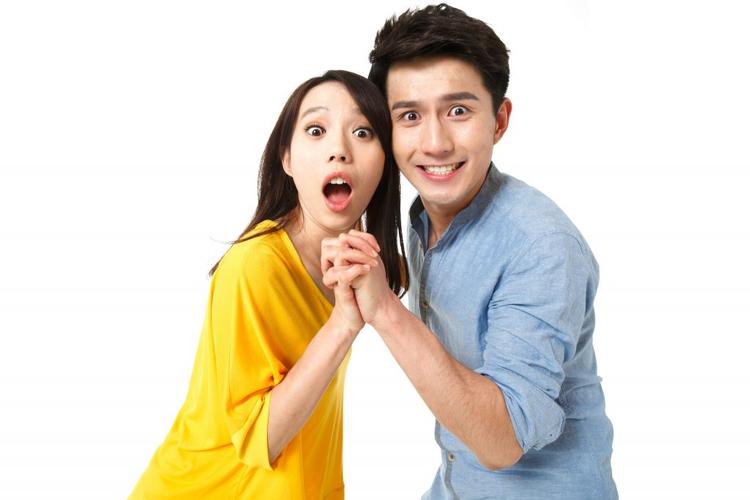 A 51-year-old female banker met a man named 'John Eric Chen' on a dating app called Coffee Meets Bagel. They became close and started talking on WhatsApp. John had a lucrative business proposal, which he claimed would reap them both US$25 million. He asked her to make a down payment of US$38,000. She eventually made 19 transfers to three accounts totalling US$815,331 (about RM3.38 million). However, he soon became uncontactable. -Malay Mail- 
Be careful of anyone you meet online. Once online dating scammers establish trust, they may offer their victims a lucrative business deal that would require a large upfront investment.
Some scammers may also communicate with their victims over a period of weeks or months, before suddenly having an emergency that requires financial help. For instance, their child has fallen ill or they've experienced a sudden job loss.
In another variant of the love scam, the scammer would claim to have sent the victim a parcel of valuable items from overseas. However, the victim would get a call from the scammer (or another accomplice pretending to be a customs officer) claiming that the parcel has been withheld. The victim would be asked to transfer funds in order to release the parcel.
How to protect yourself from a catfishing attempt:
Do an image search of anyone you meet online to determine if they are truly who they say they are. You can use online services like Google or TinEye.
Watch out for those who claim to live abroad – this makes it easier for scammers to delay meeting in person.
Be wary of anyone who wants to rush into a relationship or asks for your personal details immediately after communicating with you.
Don't transfer money to someone until they've fully gained your trust – and even then, be wary. Someone who truly loves you won't extort you for money.
5. Macau scam
A 45-year-old rubber tapper from Pahang received a call from a bank officer in Kuala Lumpur, who claimed that the victim owed RM7,000 in outstanding card payments. When the victim said that he had never opened a bank account in Kuala Lumpur, the officer said that the victim's credit card was being used by someone else who had made a cash advance withdrawal. The officer then transferred the call to the 'Bukit Aman federal police headquarters' where a policeman, Yap, told the victim that someone had access to all his ATM card information. Yap ordered the victim to transfer his money to other bank accounts while this was being investigated, promising that the cash will be returned in three days. The victim made four transactions amounting RM184,999. After three days, he tried to contact Yap but couldn't get through. -NST-
Macau scams are notorious in Malaysia. These scams usually come in a few variants, in which scammers impersonate different roles.
Types of Macau Scam
The police officer: You will receive a call from a 'police officer' claiming that your bank or credit card information has been compromised, or that you have an arrest warrant.
The Bank Negara official/bank officer. You will receive a call from a 'bank officer' claiming that your bank or credit card information has been compromised, or that a huge purchase has just been made using your details.
The Malaysian customs officer. You will receive a call from a 'customs officer', or a pre-recorded call saying that you have a parcel that has been detained by the Malaysian Customs. In order for the parcel to be released, you'll need to pay a fee.
Some scammers are so savvy they can spoof their caller IDs – that is, pretend to be calling from an actual institution (e.g. using your bank's hotline number) when they are actually calling from another number.
If you receive any of these calls, it is best to hang up immediately and call them again using the hotline numbers of the institutions these impersonators claim to represent.
MORE: What to know about Base Rate (BR), Base Lending Rate (BLR) & Spread Rate when selecting a home loan?
6. Mule account scam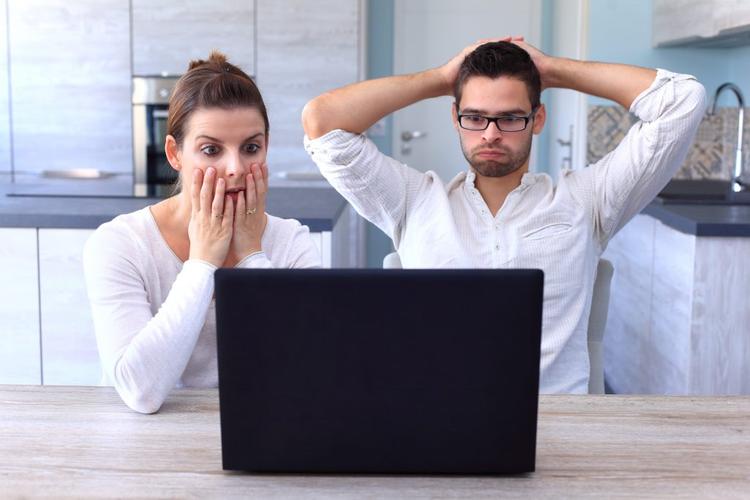 17-year-old Siaw just wanted to help a friend out. Zhang, Siaw's primary schoolmate, asked if she could use Siaw's bank account to receive money from her grandmother. Siaw realised that the account was being used as a mule account when she received a message from Facebook: a man had been scammed into paying RM590 to her account for a pair of shoes. Siaw then learned that her bank account was being used to run an online scam that swindled as much as RM13,686. -The Star-
Never share your bank account details with others. Scammers (who may initially come under the guise of 'friends') can use your accounts to launder money or to run e-commerce scams.
To get you to lend your bank account details or open multiple bank accounts for them, they may tempt you with easy monthly income or a fee for every account you open. But don't fall for these scams. If you get caught, you may be charged for abetting a crime.
If you suspect your account have been used in fraudulent activities, you can use the SemakMule platform (launched by the Commercial Crime Investigation Department) to check if there have been reports made against this account. This platform is also useful to check if an online seller is using a mule account.
7. Scratch and win scams
A 62-year-old woman was approached by a few women at her home, who persuaded her to take part in a 'scratch and win' contest. After she scratched the ticket, the women told her that she had won, and that her prize would be sent to her. But first, she would need to make a payment. The woman withdrew RM17,000 and handed it to them. After several days had passed – and no prize received – she realised that had been conned. – Malay Mail-
Scams don't just happen via phone calls or on the internet. Be wary of those who approach you on the street as well. It doesn't matter what the 'prize' is – an overseas trip, a car, a huge sum of money – you should never have to pay a deposit or any sort of upfront fees to redeem it.
What if you have already fallen for a scam?
If you think you may have just been scammed, you can try to contact the bank or credit card company that was used to make the transactions.
You will also need to file a police report and, if relevant, a second report to Bank Negara Malaysia.
Bank Negara advises victims to keep all records of the financial transactions you have made, as well as details of the people that you engaged with. This information could be useful if you want to take action against a company, or to aid police investigations.
Check out this guide next:
This article was repurposed from "What Are The Most Common Money Scams In Malaysia?" on  iMoney.com.my | Edited by Reena Kaur Bhatt
Disclaimer: The information is provided for general information only. iProperty.com Malaysia Sdn Bhd makes no representations or warranties in relation to the information, including but not limited to any representation or warranty as to the fitness for any particular purpose of the information to the fullest extent permitted by law. While every effort has been made to ensure that the information provided in this article is accurate, reliable, and complete as of the time of writing, the information provided in this article should not be relied upon to make any financial, investment, real estate or legal decisions. Additionally, the information should not substitute advice from a trained professional who can take into account your personal facts and circumstances, and we accept no liability if you use the information to form decisions.