Have you ever wondered what public and social housing from around the world look like? And do you know the differences between government, public, and social housing?
If you think that government housing in Malaysia is a far cry from the ones in European countries, you are not wrong. In many European countries, their public and social housing policies take into account the social and economic impact of housing designs and materials to ensure the units are inexpensive enough for the lower-income groups. 
Not just that, they incorporated eco-friendly systems to lower energy consumptions and utility bills. The idea is always to create environmentally friendly and sustainable housing. In countries like Belgium for example, old factories and buildings were transformed into dwellings with common areas where residents can hang out and host social events together. It doesn't stop there. A lot of social housing units in European countries also have modern designs and some even look futuristic! 
In Malaysia on the other hand, there are a lot of issues and social stigma when it comes to PPR houses and flats. From lack of civic-mindedness among tenants to illegal activities, there is a long way to go before we can set it straight.
Government housing in Malaysia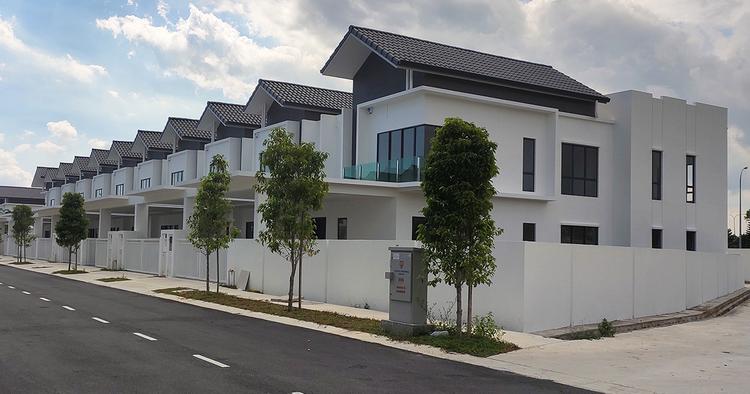 According to 'The Housing Provision System in Malaysia' journal, housing policy in Malaysia can be divided into four phases, namely;
Housing the Poor (1971–1985)

Market Reform (1986–1997)

Slums Clearance (1998–2011) 

State Affordable Housing (2012-to date)
Before the 1970s, civil servants were the main target for housing provisions but today, following the different phases of housing policy, the government's target is the hardcore-poor, B40 group (lower income group) and the M40 group (middle-income group). Over the years, the federal and state governments have introduced new schemes to help these people own a house at really affordable prices. 
Among the earliest schemes are the Skim Perumahan Rakyat 1Malaysia (PR1MA) which was introduced in 2011 and Rumah Wilayah Persekutuan (RUMAWIP) – now known as Residensi Wilayah, which was introduced in 2013. In Malaysia, at least seven government housing schemes are available for the B40 and M40 groups such as the Skim Rumah Mesra Rakyat (RMR) SPNB and Rent-to-Own-Scheme (RTO). 
On top of that, each state government also has come up with an affordable housing scheme to provide opportunities for Anak Negeri to own a home. The state of Selangor has introduced the buyer-friendly housing scheme Rumah Selangorku (RSKU), Johor on the other hand has introduced houses at very attractive prices under the Johor Affordable Housing Scheme (RMMJ)/ Rumah Mampu Biaya Johor (RMB) scheme. Other states like Melaka and Perak also offered below selling price houses via the Rumah Mampu Milik Melaka (RMM) and Rumah Perakku schemes.
Not just that, the Program Perumahan Rakyat (PPR) or Rumah PPR is one of the government's efforts for squatter resettlement and for fulfilling housing needs for the low-income group, B40 whereas Program Perumahan Rakyat Termiskin (PPRT) or Rumah PPRT is an assistance programme provided by the government to ensure that poor and hardcore poor families can build or repair houses so that they have a safe and comfortable place to live.
Social housing vs Public housing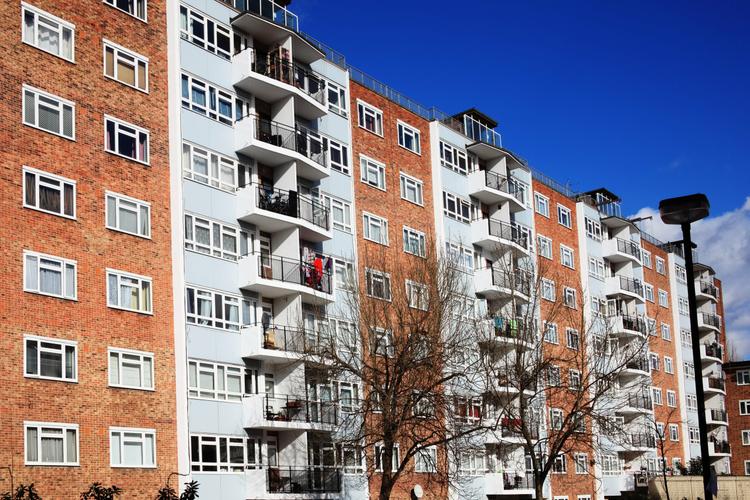 In Malaysia, we are so used to the 'government housing' term. Let's see what social housing and public housing mean. 
In the United Kingdom (UK), social housing refers to council housing. This housing is for lower-income people who are seen to have the greatest need. The houses are owned by social landlords or a housing association. The units are rented out to tenants at a lower cost and the landlords must be registered with the social housing regulator. The houses are cheaper and offer better security from the eviction of privately owned houses.
Public housing is government-subsidised housing schemes or projects. The federal and local governments usually fund it. These projects aim to provide housing to people who earn less than the average national income. Public housing projects are usually apartment buildings in suburban areas while the residents' or buyers' eligibility to own this type of housing is set by the authorities. This is similar to what we call 'government housing' in Malaysia.
SEE WHAT OTHERS ARE READING:
📝 Sales and Purchase Agreement in Malaysia: What is SPA in property

 Land transfer procedure in Malaysia: Documents, costs, and everything you need to know
Do other countries have social housing
Yes, other countries do have social housing systems. It is an assistance provided by the government for people experiencing financial hardship or social pressures. In many countries, government housing is also known as public housing or social housing, and the central government agencies are involved in the direct provision of this housing. Belgium, Canada, Denmark, Korea, Luxembourg, Malta, New Zealand, Portugal, Romania, and Slovenia are among the countries with social housing systems. 
What is the largest housing project in the world
The world's largest housing project is in North America, The Queensbridge Houses in Long Island City. It comprises 3,142 apartment units and the complex opened in 1939.
Where is the most public housing
In the United States (US), most public housing units or 84% of the units are located in census tracts.
Which country has housing for all
Finland introduced the "Housing First" policy in 2008. This Northern European country provides apartments for anyone who needs one as a long-term solution to homelessness. 
Which country has the best housing system
Austria has the best housing system. Its capital and most popular city, Vienna, holds one of the world's strongest social housing portfolios and systems. Its supply-side subsidisation only helps the lowest-income families while the transport-oriented developments, Aspern Seestadt comprises more than 10,000 affordable and high-quality residential units. Housing cost in Vienna has remained around 25% of their income and they have largely avoided house price inflation.
Which country has the best public housing
Again, it's Vienna, Austria.
3 best public housing in the world
Have you ever wondered how and what the world's best public housing looks like? Here are the three countries with the best public housing, where they also focus on building sustainable interactive neighbourhoods. *Projects are listed in alphabetical order*
1. Quayside Village – North Vancouver, Canada
Quayside Village houses 19 residential units, five of which are affordable housing. The units comprise 1 to 3 bedroom apartments and townhouses. Not just that, all of them are wheelchair accessible! This residential area was built on about a 10,760 sq ft site where markets, parks, restaurants, schools, and other services are only a hop, skip and jump away. Taking sustainability into account, the housing units were built from reused materials such as stained-glass windows, wooden doors, and oak floors. The units are also equipped with a water reuse system that takes water from the shower, laundry, etc.
2. Quinta Monroy Housing – Iquique, Chile
Chilean architect  Alejandro Aravena managed to build 775 sq ft houses for 100 families that illegally inhabited the Quinta Monroy Housing for the past 30 years. Even though the subsidy provided by the government per family was too tight for settling these families in the same 54,000 sq ft area, Aravena built houses that accommodate basic family needs like kitchen, bathroom, partition walls, and stairs. On top of that, residents could add their twist to the spaces with the textures and colours of their choice. Now the house prices have gone up to more than double within a year!
3. Savonnerie Heymans Public Housing – Brussels, Belgium
Savonnerie Heymans Public Housing is a 100% public housing project scheme and it was a former soap factory before being transformed for residential use. It now houses 42 units of low-energy public housing consisting of studios, duplexes, apartments, lofts, and maisonettes. There are various communal facilities available with this complex such as a mini-forest garden, playground, 3D-landscaped park, and a lot more. Residents can take advantage of these facilities to socialise and organise fun activities. As part of its main sustainability efforts, Savonnerie Heymans Public Housing uses thermal and acoustic insulation to the building and requires less than 15 kW to heat about 11 sq ft area in an entire year. They also installed solar panels and water for toilets was harvested from the rainwater collection system.
9 best social housing in the world
These world's best social housing projects are chosen based on eco-conscious designs, sustainability, and modern planning standards. *Projects are listed in alphabetical order*
1. Elmas Social Housing – Sardinia, Italy
Elmas Social Housing was made of affordably priced and long-lasting materials. Completed in 2010, it incorporated Mediterranean architecture and style like its bright yellow windows. This housing has a walkway balcony, courtyard, and ground floor duplexes. On top of that, the balcony served as a form of climate control against the chilly winds.
2. Hatert Housing – Nijmegen, Netherlands
This futuristic-looking social housing is located in Nijmegen, Netherlands and was completed in 2011. Tower Hatert is a 13-storey building that houses 72 apartment units and there is also a healthcare centre on the ground floor. Not just that, Forest Stewardship Council (FSC) certified timber was used throughout the construction. The non-aligned balconies were inspired by leaf patterns and its purpose was to ensure each unit gets to enjoy optimal natural lights and unobstructed views of the surroundings.
3. Le Lorrain – Brussels, Belgium
Located at the heart of Belgium, Le Lorrain social housing project (Rue Le Lorrain 4-6) is a converted iron dealer facility. The renovation was completed in 2011 and the new housing area comprised of apartments and three terraced maisonette units. Each of them has a private garden. There is also a communal space for residents to socialise. Even though the current design is contemporary and allows more natural lights in, it still retains its industrial heritage.
4. Les Loggias – Paris, France
While the area surrounding it is less noticeable, Les Loggias at Arrondissement de Reuilly pops out with its bright green paint. Taking the environment and the residents' needs as its priorities, the architects ensure that the interiors were designed to allow optimal natural lights. There is also exterior insulation and eco-friendly solar panels. Not just that, the building is also made of ash timber, a durable and cost-effective material.
5. Parc Central Social Housing – Valencia, Spain
The Parc Central Social Housing complex comprises three aesthetically pleasing white buildings. These modern-looking buildings revolve around an inner courtyard. This housing project was completed in 2010 and was designed by two Spanish agencies, the Office of Architecture in Barcelona and Peñín Architects.
6. Pormetxeta Social Housing – Baracaldo, Spain
Another Spanish social housing project made it to the list. This state-subsidised housing project was spearheaded by the local Basque government. Pormetxeta Social Housing is made up of two buildings with 46 residential units. It was also made of prefabricated concrete and the architects opted for a modern design with a two-toned colour scheme. Pormetxeta Social Housing's plan won first prize in a scheme design competition.
7. Sint-Agatha-Berchem Housing Project – Brussels, Belgium
Belgium took it seriously when it came to social housing projects. This area has been allocated for social housing since the early 1920s. The new units have a Bourgeois' cubist style and they are also incorporated with solar panels, rainwater collection systems, and sustainable materials. With all the effort they put into it, who would have thought that this is a social housing project!
8. Tête en l'air Social Housing – Paris, France
Gorgeous, just gorgeous! Tête en l'air Social Housing comprises 30 units; 15 new units and 15 existing units. The complex has been refurbished using only wood as part of its sustainable architecture effort. The new design allows natural lighting and photovoltaic modules were installed for electricity production. Though it was just a working-class Parisian neighbourhood, this residential complex has transformed from an ancient fortress-like construction into a modern, eco-friendly housing area.
9. Zabalgana Social Housing – Álava, Spain
This social housing project comprises 65 residential units. It was designed by Spanish architects ACXT and despite strict affordable housing guidelines, this team managed to incorporate deep environmental and landscaping sensibility. Zabalgana Social Housing used wood for balconies and the foyer area for a natural aesthetic to complement the metal cladding. This social housing project was completed in 2006 and was funded by the Basque local government.
7 best affordable housing from around the world
While we are already familiar with how affordable housing in Malaysia looks like, let's take a closer look at affordable housing around the world. *Projects are listed in alphabetical order*
1. Austria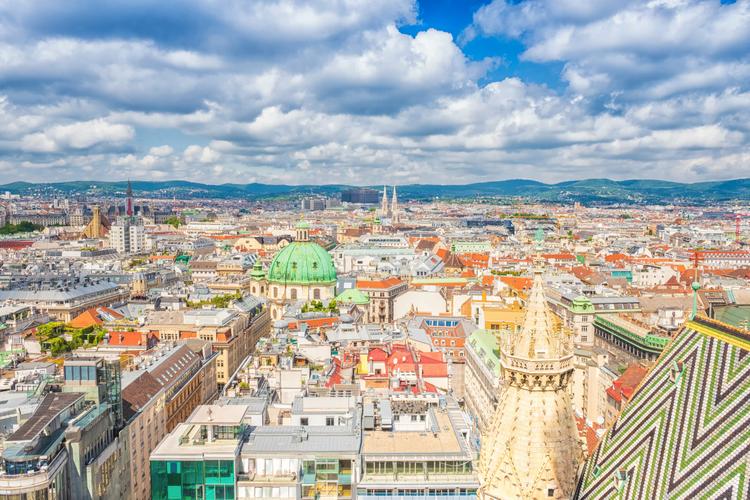 As of 2018, there are 220,000 municipal housing units and 200,000 subsidised housing units in Vienna. 
Decentralising housing policies to municipalities
Decentralising housing policies allow Austria to control and manage the housing market. This also allows flexibility and maintains housing affordability. With 220,000 rental apartments, Vienna is Austria's largest homeowner. Social housing for both rental and subsidised owner-occupied sectors is based on national tax contributions and the regional budget. Vienna received 450 mil Euros each year for housing purposes. Today, 80% of the population rents by more than half of them paying social rent. 
2. Denmark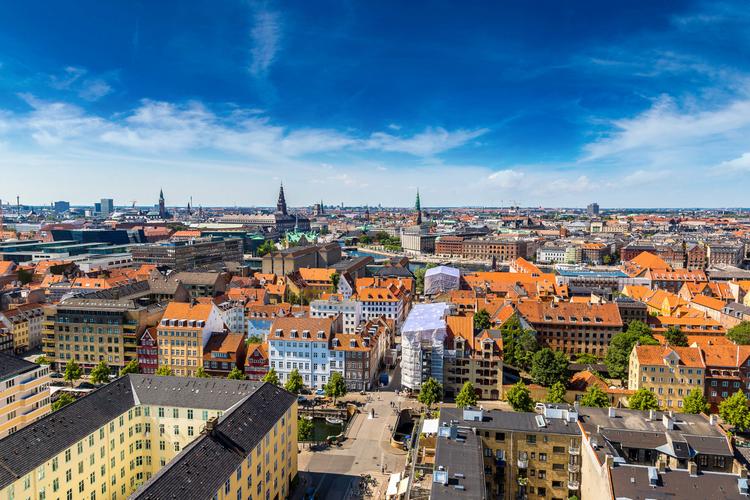 One-fifth of the population lives in affordable housing while in Copenhagen, 25% of new housings must be affordable. A third of it is allocated to the most vulnerable groups. 
Affordable housing and housing coops
In Denmark, it is a general rule for housing developments to provide 25% of affordable housing units. This is to avoid the polarisation that happened in past developments. Not just that, Denmark encourages housing coops (housing cooperatives) or co-housing to help people integrate, especially newcomers. 
3. The Netherlands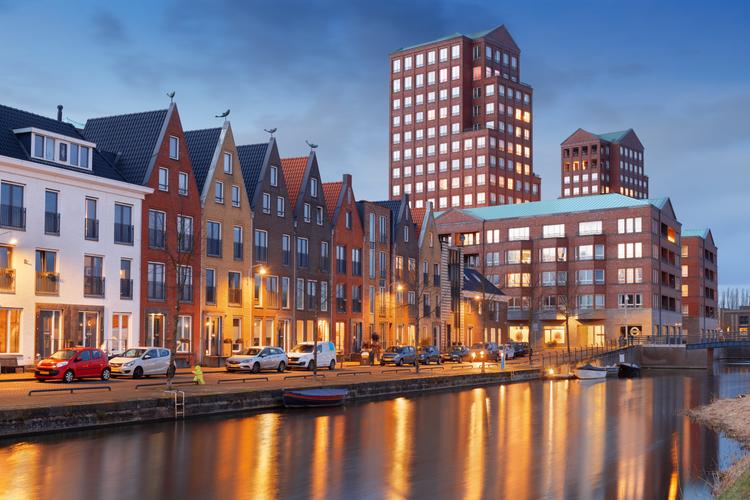 This Northwestern European country has some of the highest proportions of social housing in the European Union (EU). Not just that, there is far less stigma associated with social housing compared to the UK. 
Vathorst was one of the urban extension cities in Amersfoort, Netherlands. It has a population of approximately 140,000 people and was part of the Netherlands VINEX Programme. Under this programme, 11,000 homes will be constructed for 30,000 residents along with community facilities by 2023. Builders and architects uphold the high standards of construction by making sure that social housing is designed as the same standard as housing for sale. Under the housing associations, 30% of houses in Vathorst are affordable regardless of subsidised rent or for sale. With social rebalancing as their model, they make sure social sustainability is incorporated into the neighbourhood and a range of price categories is provided for different income groups.
4. Republic of Ireland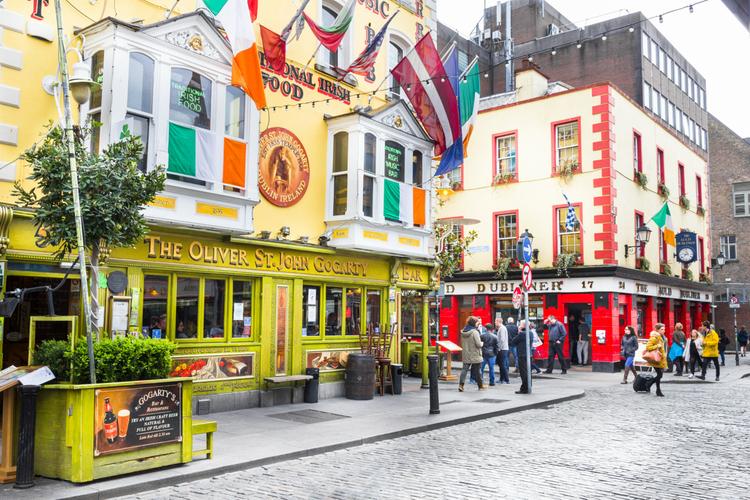 Dublin is the third most expensive place in Europe to build residential buildings. The cost is higher than London and Zurich. Besides, the housing cost is generally higher for tenants compared to owners, except for the low-income households.
Ireland's Rental Accommodation Scheme (RAS)
The Rental Accommodation Scheme (RAS) was Ireland's approach to affordable rents in the private rental market and it was financed by the central government. Under this scheme, local authorities negotiated with private landlords where authorities will be responsible for renting out the property and collecting the rents while landlords were offered up to 10 years in return for a discounted rent which is 8% lower than the market rent. Not just that, this scheme allows low-income tenants to pay a portion of their rent and this varies according to their income (instead of receiving housing allowance). This provided a better deal for tenants who were looking for private properties.
5. Singapore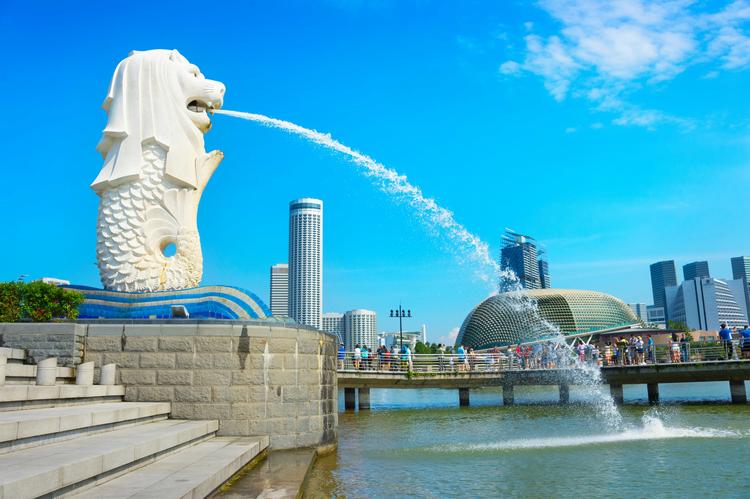 Many of Singapore's population lives in publicly governed and developed housing due to astronomical property prices. 
Housing and Development Board (HDB) and  Central Provident Fund (CPF) framework
Since its establishment, the Singapore HDB-CPF framework has built more than 1 mil high-rise residential units, accommodating about 90% of the population. 95% of the public housings is occupied by the owners.  In 2006, an Additional CPF Housing Grant Scheme of up to SGD 80,000 was introduced to assist lower-income families to own their first home. Then in 2013, 3-generation floats were launched for multi-generational families who want to live under one roof. Later in 2015, they introduced the Proximity Housing Grant (PHG) intending to help families buy a resale flat to live with or close to each other for mutual care and support.
6. Spain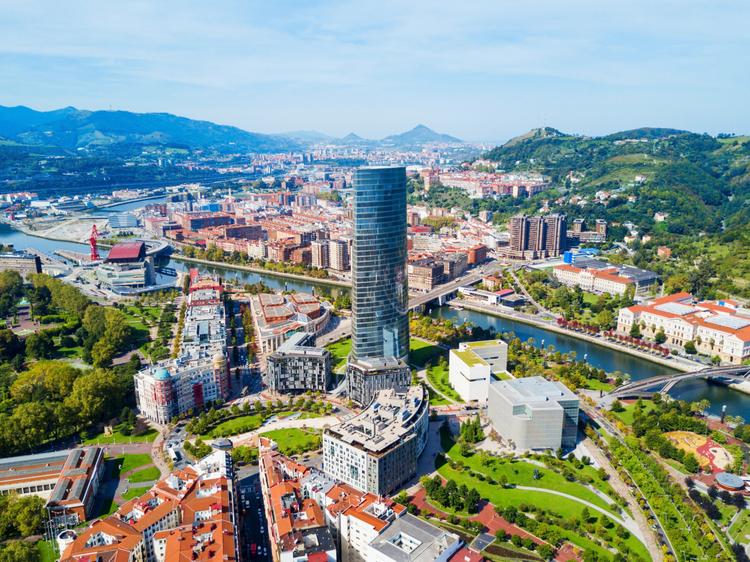 According to the Organisation for Economic Co-operation and Development (OECD), social housing represents less than 2% of all homes in Spain. They lag far behind the UK (17%), France (14%), and Italy (4%). In February 2021, Spain's left-wing coalition government made affordable housing a policy priority.
Affordable housing in Bilbao
700 affordable housing units were built a year and mainly for owners' occupation.  The Lei Maturana that was introduced in 1994 requires 75% of new housing to be affordable or social housing. The affordable housing price was set at 150,000 Euros, against an average income of 15,000 to 25,000.
7. Switzerland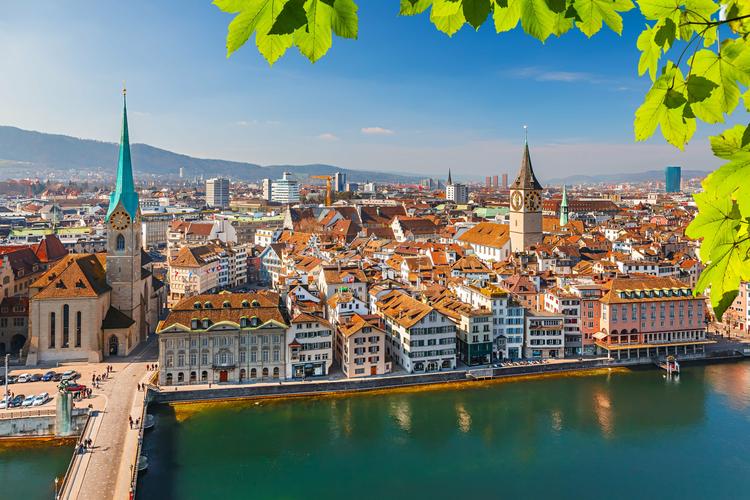 Only Swiss residents are allowed to own residential property while renting is more flexible. Foreigners are only allowed to stay for six years. 
Housing coop Mehr Als Wohnen (More Than Housing)
Old industrial areas in Zurich were transformed into the modern-day way of life. The city's policy is that a third of housing should be affordable. This housing coops (cooperative living) concept is not just for low-income people but is also open to a wider mix of residents who are selected by the community. Under the Mehr Als Wohnen, 380 units have been built, ranging from one-bed flats to clustered apartments where groups share facilities. The occupants of these units were selected using a computer programme to reflect the city's demographic profile and rents are calculated based on a cost-rent basis. Not just that, 20% of the units are subsidised for those people living on welfare benefits.  
TOP ARTICLES JUST FOR YOU:
💲 BNM: What is the Standardised Base Rate and how does it affect your loans
👨 What you need to know about transferring property to family members
💡 Must you declare your rental income to LHDN & Landlord tax incentives