You would have definitely used at least one today!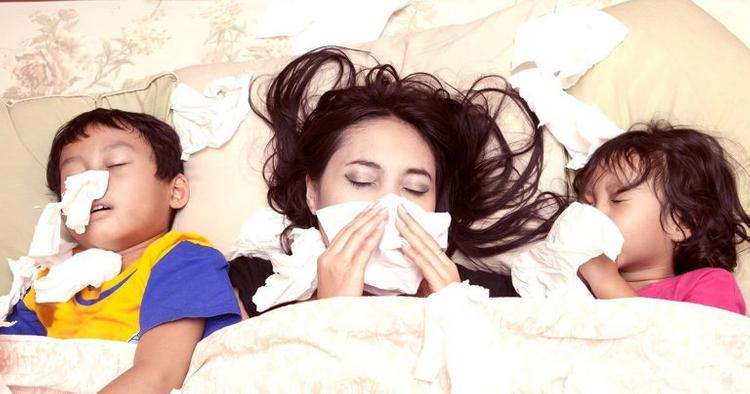 Harmful substances and toxic chemicals could be hiding all over your house. From hidden mould to gunk in carpets and showerheads; keep a lookout for these 5 health threats:
1. Household products
As consumers, we will always opt for household cleaning products that will get the job done at minimum cost. Should you scrutinize the label of common household cleaning products, you will notice a slew of chemicals including 5. 2-Butoxyethanol and triclosan.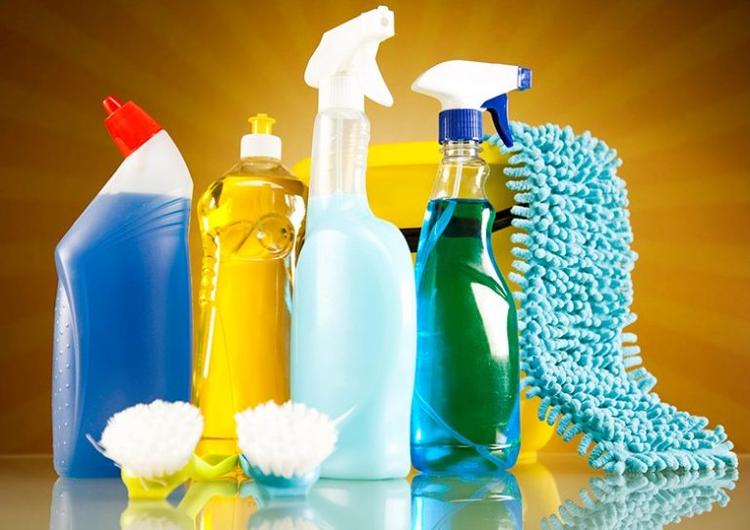 Meanwhile, phthalates are omnipresent in detergents and personal care products, such as soaps, shampoos, aftershave lotions and perfumes. These ingredients are all endocrine disruptors, i.e chemicals that can interfere with the endocrine or hormone systems at certain doses.
Endocrine Disrupting Chemicals (EDCs) are especially harmful as they  are similar in structure to natural sex hormones, thereby interfering with their normal functions. Thus causing complications such as breast, prostate and thyroid cancer, nervous system defects, and ADD/ADHD. – World Health Organisation (WHO), State of the Science of Endocrine Disrupting Chemicals (2012) –
So, how do we reduce the risk?
Simple, just use fewer products, less often. Other easy swaps that you can do include using unscented lotions and laundry detergents as well as avoiding air fresheners. When it comes to cleaning supplies, always do your research – check the ingredients list before you buy or you can always look for natural alternatives like vinegar combined with water in a spray bottle. Another wonder item is baking soda, it makes a great natural scrubbing ingredient and deodorizer.
Read more: Eco-friendly cleaning products for the sustainable home
2. Carpets
Carpets are commonly used to décor up the home; adding a touch of elegance to your living space. But, did you know that the average carpet or rug can accumulate several pounds of dirt per year and is a breeding ground for dust mites?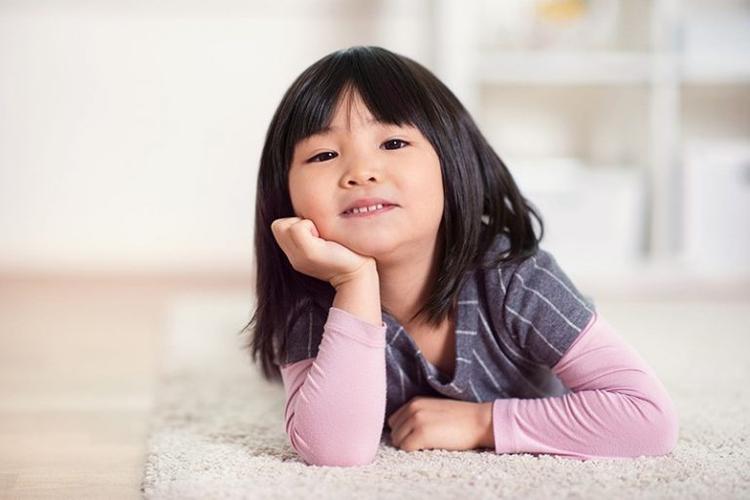 Dust, pet dander, as well as contaminants from the outdoors, can settle into the carpeting too. Now imagine your children who spend much of their time playing on the floor, toddlers are more susceptible to severe allergies when constantly exposed to such impurities.
It is recommended that you vacuum your carpets twice a week and get your carpets professionally cleaned every 12-18 months. Nevertheless, the chemicals used in professional carpet cleaners can also pose health concerns so, be sure to check beforehand with the cleaning company what sort of cleaning products they use.
The latest in the market are stain-resistant carpets and they are a hit with people who love entertaining – think gatherings and events where red wine is on the drinks list. However, several industrial chemicals used to repel stains are linked to a host of health problems. Older carpets with stain treatment probably included PFOA (Perfluorooctanoic acid), the Teflon chemical linked to cancer and thyroid disease.
Therefore, if you are buying a new carpet, look for untreated, natural materials like sisal or wool.
Read more: How to clean carpet
3. Showerheads
When you think of areas in your bathroom that could be making you sick, you would probably think of the toilet first. But it turns out that it's actually your shower head that is the main culprit.
This is because your shower head could be brimming with microbes, mildew and mould, besides harbouring a potentially infectious bacteria called Mycobacterium avium. Of which, if inhaled or swallowed can lead to pulmonary infections and lung disease. This bacteria is found particularly in hot water systems like hot water pipes. The more moisture that builds up, the more rampant bacteria growth will be. Symptoms of infection include fatigue, a chronic dry cough, and shortness of breath.
So, the next time you spring-clean your bathroom, remember to show your shower head some love and clean it as well. It is also recommended to soak the showerhead in vinegar a couple of times a year, to really give it a good wash. You can tie a bag full of vinegar around the showerhead or remove it and soak it in a bowl full of vinegar. Also, be sure to replace your shower head every few years or so.
Read more: How to get rid of bathroom condensation
4. Hidden Mould
Just because it is not visible to the naked eye, it doesn't mean mould isn't there. The kitchen and bathroom are two areas in your home that commonly harbour mould due to the build-up of moisture and lack of airflow. Modern construction methods that tightly seal homes to improve energy efficiency can also allow the spread of mould in wood, drywall and wallpaper.
The typical symptoms associated with exposure to hidden mould include breathing difficulties, chronic coughing, sneezing and rashes. Some variants of mould even produce mycotoxins, which trigger serious health risks including respiratory infections and chronic rhinosinusitis. It could lead to neurological problems and in some cases death.
If you see any evidence of discolouration or peeling on walls, ceilings or wallpapers backed with a musty odour, it might be time to call in a company that specializes in detecting and neutralizing household mould.
5. Kitchen Sponge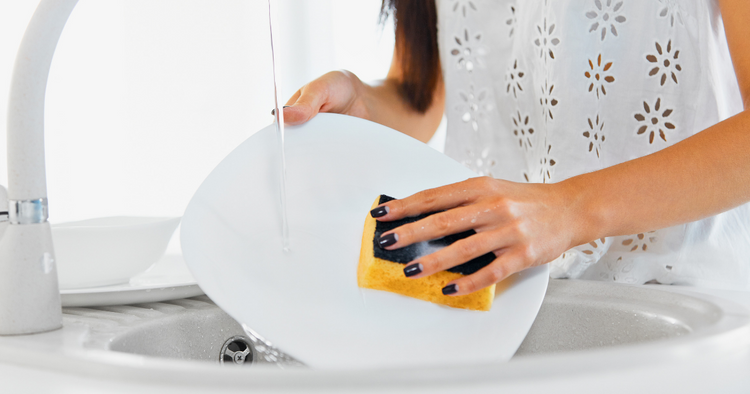 The kitchen sponge can be the filthiest thing in your kitchen and also the number one source of germs. For instance, when you use a dirty sponge to clean kitchen tops and counters, you are actually just spreading bacteria all over the kitchen.
To prevent germs from building up on damp sponges, ensure sponges are rinsed thoroughly in hot water, wring it out and let it dry in a ventilated soap dish. You can also take it one step further and sanitize sponges by placing them in the microwave on high heat for one minute; this will kill nearly all bacteria. The simplest way is to change sponges frequently – a good rule of thumb would be once a week.
*Article was written by Evelyn Teh and edited by Reena Kaur Bhatt. 
Disclaimer: The information is provided for general information only. iProperty.com Malaysia Sdn Bhd makes no representations or warranties in relation to the information, including but not limited to any representation or warranty as to the fitness for any particular purpose of the information to the fullest extent permitted by law. While every effort has been made to ensure that the information provided in this article is accurate, reliable, and complete as of the time of writing, the information provided in this article should not be relied upon to make any financial, investment, real estate or legal decisions. Additionally, the information should not substitute advice from a trained professional who can take into account your personal facts and circumstances, and we accept no liability if you use the information to form decisions.