This article was updated on 13 November 2019.
Right out of the mouths of a real estate negotiator and an agent with a combined experience of over 15 years, they've identified the woes and issues secondary home buyers can avoid with a keen eye and some investigating!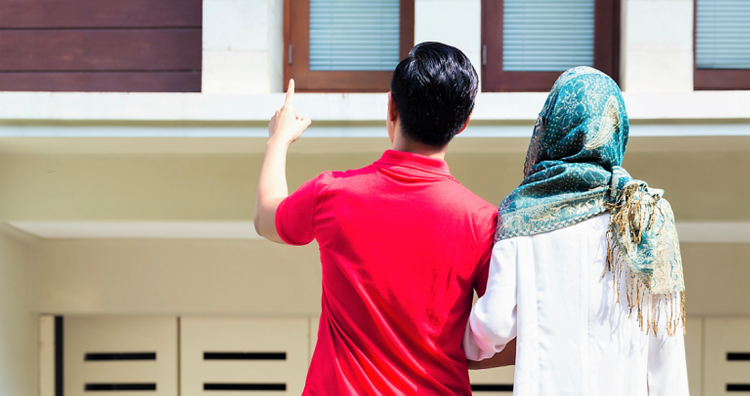 Whether you're just scoping out the market or about to make that life-changing decision to trade cash for key, you're going to want to be thorough when it comes to inspecting your future home for any faults or flaws. Unlike newly-launched properties, purchasers of secondary homes do not have the luxury of a defects liability period – during which buyers have the right to make a claim for defective workmanship.
Therefore, you have to be absolutely certain of your target property before signing the Sales & Purchase Agreement (SPA). Here's a list of defects you have to look out for, before committing to a sub-sale or secondary property.
1. Water Damage
Water damage is a serious issue. Not only can it cause problems to the ceiling or floors, but it can spread and cause secondary damage to your furniture – sofas and carpets and grandma's antique wooden table – ruined by something so trivial as water! So, when inspecting a home, look closely at these four major areas:
(A) The Ceiling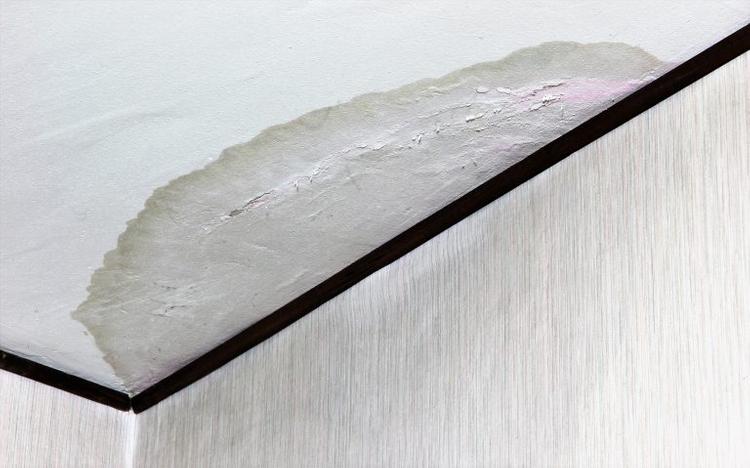 Any water damage or water stains will be obvious enough with either discolouration or a light yellowish tinge. These could have been caused by rainwater leakage or poor piping and bad waterproofing. Signs of this can tell you two things: One, there is currently a water seepage problem. Two, it might've been a problem in the past that has been fixed but may reoccur, so it would be good to mention that to the owner/agent.
(B) Wooden Floorboards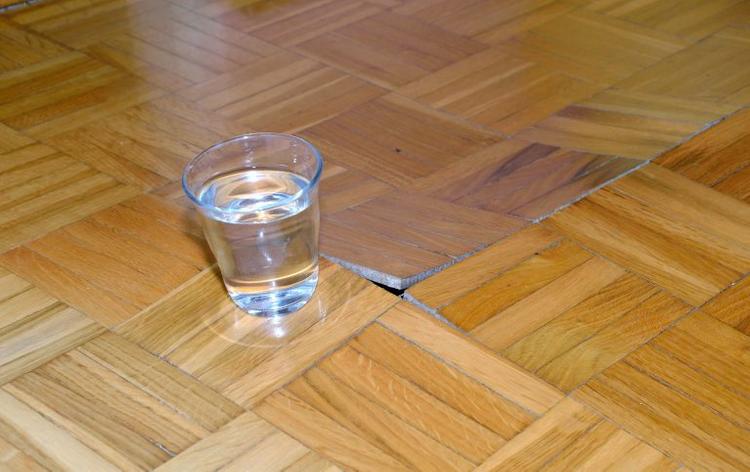 Ah, parquet. There are two types of parquet – solid and engineered. The difference is that solid is made from solid pieces of timber while the latter is from combining layers of different types of wood. Whichever you happen to stumble upon, do not, I repeat, do not fall for its opulence or sophistication. Admittedly, it was THE trend back in the day, where parquet flooring represents wealth! Study it like an SPM student studies his or her notes 10 minutes before entering the exam hall – furiously! To spot water damage in wooden floors, just walk barefoot and feel if there are any rises. Easy-peasy.
It's not hard to spot wood that is damaged, it looks old, greying and peeling as shown below. In this case, old is definitely not gold.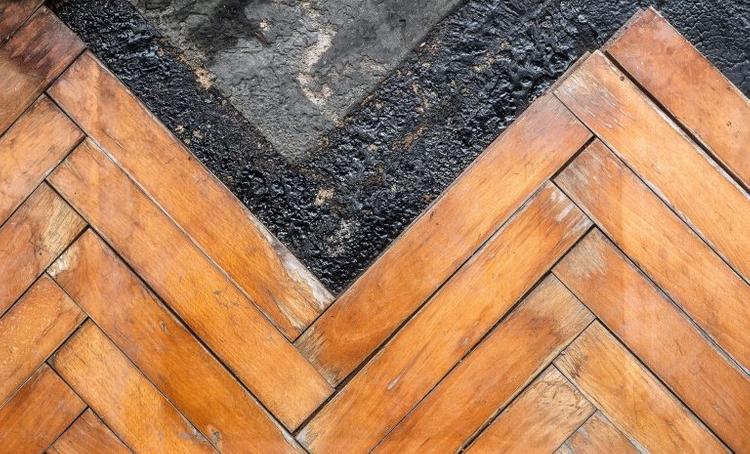 (C) Bathroom Leaks (see plumbing problems below too)
This is easy to spot because bathroom water in Malaysia is not filtered and so the water leaves unattractive stains in the rust-like colour of orange or yellow! If you see any puddle stains or an actual puddle, immediately question the agent or owner because you do not want to live with a defective bathroom – it's the most important space (next to the kitchen) in any home.
(D) Tiles
In severe cases, you can get moulding or fungus growth around the tiles of a bathroom or the wet kitchen, etc. This one is simple enough to pick out with the naked eye.
To ensure that the tiles are properly bonded and placed, simply knock or tap on a tile using your knuckles or a coin/key. If you hear a hollow sound, that's bad! If the tiles break off, that's….Worse.
Replacing old tiles can be a messy and expensive job; if it calls for too big of an investment, you will be better off looking somewhere else.
READ: What to do if your 'new' property has defects & 4 other must-knows about Defect Liability Period (DLP)
2. Termite problems 
Termites or as we commonly and not lovingly know them as… those darn anai-anai! Small, devilish little creatures that will sag and hollow out anything made from wood in a home. Where to look? Bed and door frames, cabinets, doors – all of these are under threat of a termite's hunger.
Do not forget to check the window frames too! These pests hide in the darndest places, as revealed in the video below
Look out for sand-like piles as well as a maze of cracks or swelling in the wood (similar to the symptoms of water damage). Infestations like these can lead to a fortune spent on repair works as by the time they are noticed, the structure of the affected may already be compromised.
3. Plumbing
Turn on every tap and flush every toilet bowl, in fact, maybe even shamelessly test them out. Clogging is a real problem and plumbing casualties happen all the time in older homes. You don't want to be spending your day googling DIY plumbing fixes because let's admit it – plumbers cost a bomb.
Clogged toilets could lead to major problems, your ceiling collapsing is one such scenario.
When checking the faucets and showers, let the water collect before turning them off to see if anything puddles. If water drainage is a problem, you will always have moist, slippery floors that can give way to mould. Beyond that, this is a great way to monitor water flow and water pressure as well as to test whether the tiles are elevated in the right direction, etc.
MORE: Moving house checklist: 22 tips to plan and prepare for your move
4. Electrical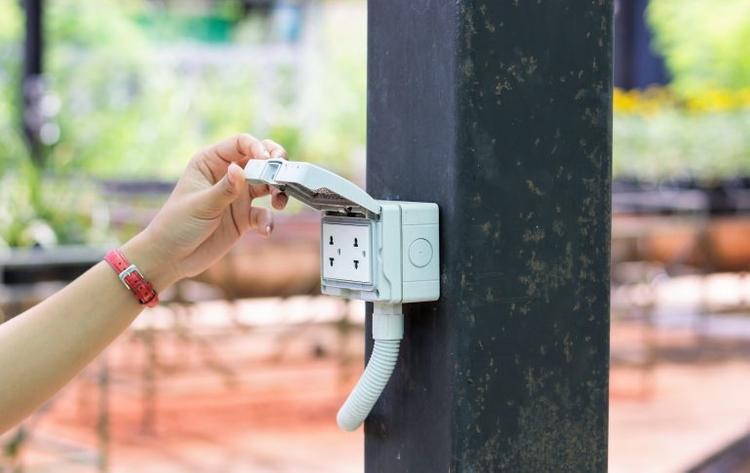 This step is straightforward – just turn on all the switches (fans, lights, etc) and leave them on while you walk around the house. Give it a good 10-15 minutes before switching them off to ensure there aren't any blown fuses. Also, make sure to bring a little electrical lamp along to test out all power points. Take note of the ones that don't work and report these accordingly to your agent. Tada!
Here is an extra tip, this might not be a property defect but it should definitely be on your checklist when inspecting a sub-sale home:
Watch out for BED BUGS!
Drag the edges of the card on the sides of the mattress and see if it collects any black coloured eggs or shells, wings (pale) or black droppings. They are about the size of this computerised-dot: ∙  
Another obvious marker is dark red or rusty brown spots on the mattress material formed by squishing the bugs. Use your phone's torchlight feature to inspect and examine the mattress more clearly.
FIND OUT: How to kill bed bugs
There you have it, while the owner or agent may find you obsessively cautious and kind of annoying, do not let it deter you from examining your potential home from top to bottom. These few basic checks go a long way in saving you considerable time, money and heartache. So, first-time homebuyers, make sure to get your Sherlock on and get inspecting before committing.
Edited by Reena Kaur Bhatt
Disclaimer: The information is provided for general information only. iProperty.com Malaysia Sdn Bhd makes no representations or warranties in relation to the information, including but not limited to any representation or warranty as to the fitness for any particular purpose of the information to the fullest extent permitted by law. While every effort has been made to ensure that the information provided in this article is accurate, reliable, and complete as of the time of writing, the information provided in this article should not be relied upon to make any financial, investment, real estate or legal decisions. Additionally, the information should not substitute advice from a trained professional who can take into account your personal facts and circumstances, and we accept no liability if you use the information to form decisions.