Well, not literally.
It's a given that any celebration produces two major outcomes, happy  party guests and tonnes of waste.  Our way of life, though convenient for us, has drastically affected the well-being of our entire ecosystem and if we don't do something quick, we'll end up having to colonise Mars sooner rather than later.
The good news is that if every person makes just some small changes in their lifestyle, then we can change the fate of the Earth together. We all know about recycling and going green– that's the first commandment of saving the planet. Here are some other small things you can do this coming Raya to help save the ecosystem.
1. D.I.Y your supplies
From salad dressings and spice mixes to skincare products, baby wipes, and home cleaning supplies, you can find a recipe for just about anything on the internet. Thousands of people have already tested a variety of recipes and have found the ones that work best. Basic supplies for making your own stuff are easily available in stores while specialty items like skincare supplies can be bought online at craft stores. You'll not only be reducing exposure to synthetic chemicals but you'll also be reducing plastic purchases.
2. Install a water purifier
The initial investment in a water purifier may be heavy on the wallet but you'll definitely be saving yourself and the planet in the long run. A water purifier gives you clean drinking water whenever you want at a much lower cost per litre than bottled water. Get yourself a hardy, reusable water bottle and just fill up before you leave the house.
3. Install solar panels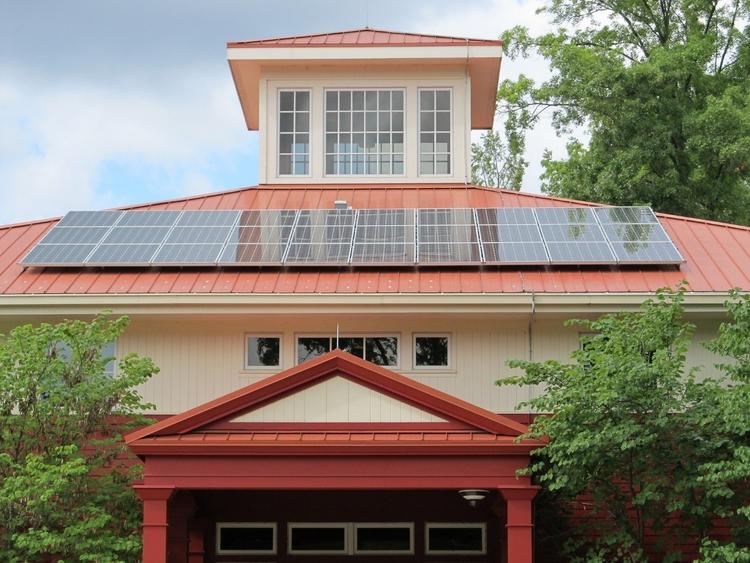 Again, this will involve a large initial investment but in sunny Malaysia, you'll be able to make up that investment in no time. Solar power is renewable and therefore 'greener' than coal or petroleum based energy which is the biggest source here in Malaysia. With solar panels, you can reduce dependence on the national energy grid. This country also has a Feed-in-Tariff (FiT) system that allows you to sell your excess renewable energy to the grid at a fixed rate. So you'll also be able to generate some passive income as well.
4. Reduce paper products
This should be the easiest adjustment to make. You can replace paper towels with cloth towels for the kitchen by cutting up old towels or t-shirts. Instead of newspapers, get your news online or on TV. And instead of buying actual books, get yourself an e-reader and starting collecting e-books instead.
5. Observe an eco-sabbath
Earth-hour, every week. Although it might not seem like much, but going off electricity for one or two hours each week is a great way to save energy and reduce your carbon footprint over time. You'd be surprised at how relaxing going off the grid for a couple of hours can be. Although, during the Malaysian summer, you should make an exception for fans.
6. Use energy-efficient lightbulbs and appliances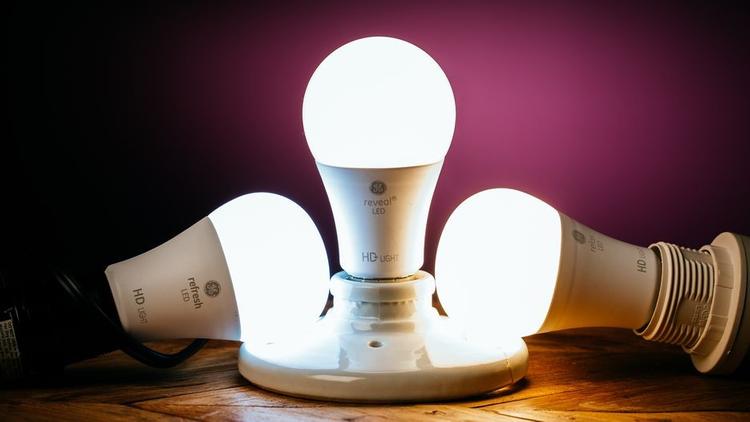 For lightbulbs, you can save a lot of energy by switching traditional lightbulbs out for LED bulbs. As for appliances, look for ones that are marketed as being low-energy or energy-efficient. These days, you can easily find energy-efficient TVs, ovens, toasters, massage chairs and more.
7. Start composting
If you have a garden or some potted plants in an apartment, you should totally start composting your food waste and use that for gardening. Composting is easily done at home in a small container. Here's a guide to get your started. If you don't want to compost at home, you can find a local community garden or nursery and offer your 'compost materials' to them.
8. Fix, don't throw away
When something breaks, we tend to take the easy route of just throwing that item away and getting a new one because it's easy and usually inexpensive to do so. Instead of throwing things away at the first sign of trouble, say a wonky blender or a washing machine, you could try to fix it first before giving it up as a hopeless case. Take it to a service centre or look up some instructions online to see if it's salvageable – hint: it usually is!  You'll end up saving a lot of money and avoid condemning your trash to the landfill when it actually has more life to give.
9. Buy used
Contrary to popular belief, getting pre-loved stuff does not mean you're 'cheap'. Thrift stores are actually a goldmine of second-hand items that are in perfectly good conditions – often at 70% of the original price. I'd suggest making thrift stores your first stop when you need something. They have everything from kitchen appliances to toys, clothes, furniture, and sports equipment. Locally, Cash Converters is a good place for this, And if you want to get rid of something that's still useable, you can sell or donate it to a thrift store!
10. Buy local
One of the best things in Malaysia is her 'pasar malam'. Every neighbourhood has at least one 'pasar malam' day which is filled with just about any produce you need from fresh meats to seafood, fruits, vegetables, even spices. Produce is cheaper there and you can also pack the food in reusable bags and containers – unlike in supermarkets where everything is packaged in plastic.
Remember, adopting a new habit takes time and effort. Sometimes you'll fall short but that's ok. Dust yourself off and move on. You'll get there eventually. Sikit-sikit lama-lama jadi bukit, after all.
Written by Kathleen Fernandez | Edited by Mira Soyza
Disclaimer: The information is provided for general information only. iProperty.com Malaysia Sdn Bhd makes no representations or warranties in relation to the information, including but not limited to any representation or warranty as to the fitness for any particular purpose of the information to the fullest extent permitted by law. While every effort has been made to ensure that the information provided in this article is accurate, reliable, and complete as of the time of writing, the information provided in this article should not be relied upon to make any financial, investment, real estate or legal decisions. Additionally, the information should not substitute advice from a trained professional who can take into account your personal facts and circumstances, and we accept no liability if you use the information to form decisions.