Featured Properties
Watch iPropertyTV
Top Property Market News & Articles
Green Haven Takes Flight
(Press Release) - Apr 24, 2014
Welton Development Sdn Bhd marked a milestone on 19 April 2014 with the launch of their inaugural development, Green Haven Serviced Apartments. The Johor-based property company, which was incorporated in 2013, shed its name as the new kid on the block with their latest offering during the grand ...
read more
Bathrooms: New Trends and Inspirations
(Others) - Apr 11, 2014
The bathroom is now perhaps the most designed room in the house – equalling the kitchen in its options and aspirations. Some people are finding ways to freshen up the bathrooms of their current homes. Here are some bathroom trends which are currently taking the home decorating market by storm.1)&nbs...
read more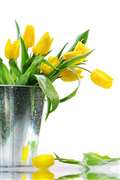 Poll
Do you think that the estimated increase of house prices by 25-30% by developers following the 20 cent increase in petrol price is reasonable?
Yes
No
No opinion


Vote