Featured Properties
Latest Property Market News & Articles
Budget 2016: Progressive Or Regressive?
(Focus) - Dec 01, 2015
Some measures were implemented by the government via the Budget 2016 to curb speculation in the property market to a certain extent and to increase more numbers of affordable housing. What does this mean for developers, investors and house buyers?
read more
iProperty.com Asia Property Market Sentiment Report 2015 (H2)
(Market Reports) - Oct 13, 2015
The 8th iProperty.com Asia Property Market Sentiment Survey Report for the second half of 2015, revealed that the effects of the cooling measures implemented in 2013 continues to be seen in the current market, further fuelled by more stringent loan restrictions. Key Findings: ...
read more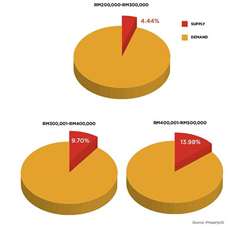 Latest 3D Property Showroom
Watch Latest Property Videos
Featured Property Developers