Latest Property Market News, Reports & Articles
Tropicana Collection Campaign Returns
(Press Release) - Apr 21, 2014
Last year, Tropicana Corporation Berhad launched its Tropicana Catalogue House campaign on 15 April 2013 with great success. Record sales were achieve...
Bathrooms: New Trends and Inspirations
(Others) - Apr 11, 2014
The bathroom is now perhaps the most designed room in the house – equalling the kitchen in its options and aspirations. Some people are finding ways t...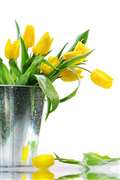 Poll
Do you think that the estimated increase of house prices by 25-30% by developers following the 20 cent increase in petrol price is reasonable?

Yes
No
No opinion
Vote