Featured Properties
Watch iPropertyTV
Top Property Market News & Articles
UEM Sunrise Expects Continued Growth In 2014
(Press Release) - Apr 25, 2014
UEM Sunrise Berhad (UEM Sunrise), formerly known as UEM Land Holdings Berhad, following its Sixth Annual General Meeting (6th AGM) on 24 April 2014 expressed confidence that it will be able to build on its performance for its financial year ended 31 December 2013 (FY2013) to deliver continued gr...
read more
Bathrooms: New Trends and Inspirations
(Others) - Apr 11, 2014
The bathroom is now perhaps the most designed room in the house – equalling the kitchen in its options and aspirations. Some people are finding ways to freshen up the bathrooms of their current homes. Here are some bathroom trends which are currently taking the home decorating market by storm.1)&nbs...
read more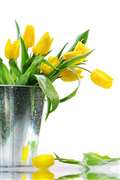 Poll
Do you think that the estimated increase of house prices by 25-30% by developers following the 20 cent increase in petrol price is reasonable?
Yes
No
No opinion


Vote