Featured Properties
Watch Latest Property Videos
Latest Investment Opportunities
Latest Property Market News & Articles
Lend Lease Eyes Setting Up Training Academy For Workforce In TRX Project
(Daily Property News and Updates) - Mar 26, 2015
KUALA LUMPUR -- Property developer, Lend Lease Projects (M) Sdn Bhd, will explore the setting up of a training academy for its major project, the lifestyle quarter of the Tun Razak Exchange (TRX), as part of its evolving partnership with the Construction Industry Development Board (CIDB).Its managin...
read more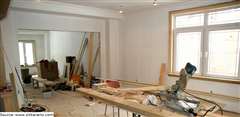 What to Do When You Want to Renovate
(Others) - Mar 26, 2015
The year is flying by fast and if your resolution is to get your house in ship-shape condition this year, now is the time to start. Here are some tips on what to do if you want to renovate your home.Tip 1: Know what you want.Think and plan ahead of time. Know what you want, where you want to renovat...
read more
Poll
In light of the rising prices in the new property market, would you consider buying a secondary property?
Yes
Maybe
No
I am already looking for a secondary property


Vote